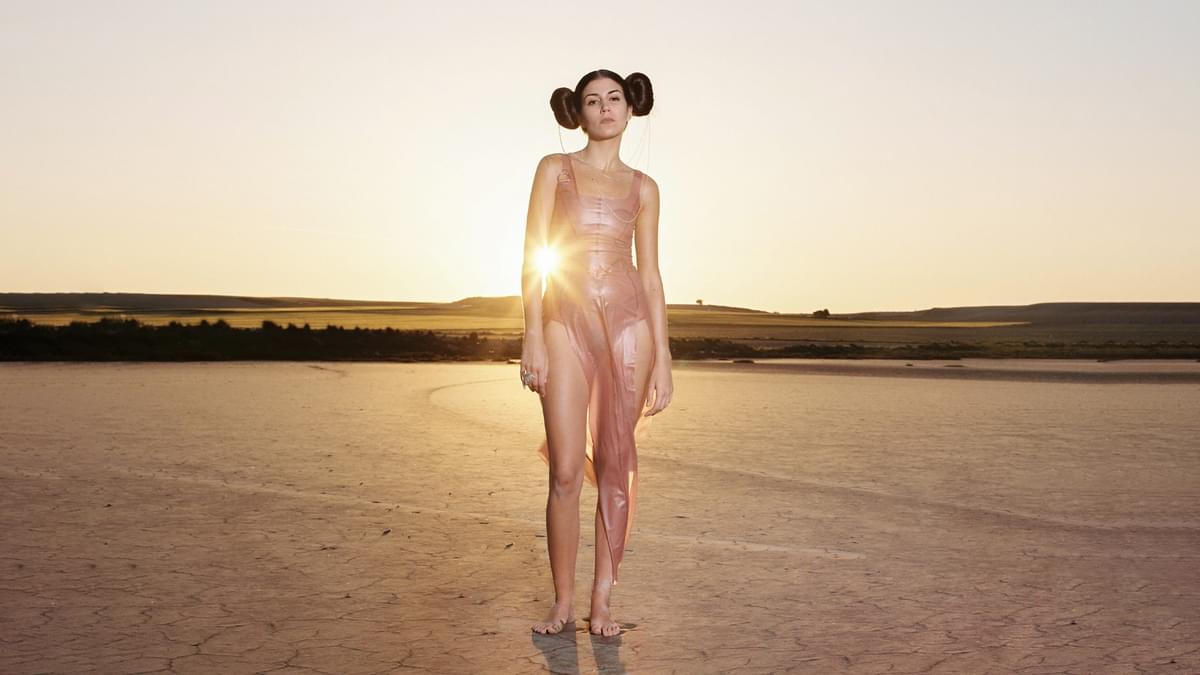 Marina Herlop is the Hermione Granger of Catalonian music
16 January 2023, 11:00
After years of hard graft and strategic struggle, Marina Herlop's third record Pripyat won her critical acclaim and an international audience. Now, the Barcelona-based polymath finds herself trying to keep up with her own work ethic.
It's an early January morning and Marina Herlop has been up since 3am. She joins our video call from her Barcelona apartment looking remarkably fresh, despite having just flown in from Bristol where she was mixing and mastering new music.
For Herlop, things have been non-stop since the release of her third album last summer, the critically acclaimed Pripyat. A boundary-pushing record of stark electronics, morphed vocals and arresting soundscapes, it earnt the thirty-one-year-old musician comparisons to the likes of Björk and accelerated her year into one of festival appearances and gigs from Europe to the US and Canada. However, for Herlop it's a success that has been hard won.
Her journey in music began at age nine when she took piano lessons, spurred on by sibling rivalry. "My brother started doing it. At home we had this electric keyboard that my grandfather bought for him and I was very curious, playing with it," she says. "I've always felt very attracted to music. I remember the feeling of seeing my brother learning music and I wanted to."

Herlop grew up in the town of Piera, about an hour outside of Barcelona. At school she focused heavily on the sciences, but at the age of eighteen she moved to Barcelona for university, choosing to study journalism and humanities. "I went to uni and I got to know these new people who had these humanities interests and everything was more arty," she says. "So my mind opened and that slowly got me to realise, why am I not doing what I really like to do? In journalism, everybody was doing that because that was their passion, because they were free."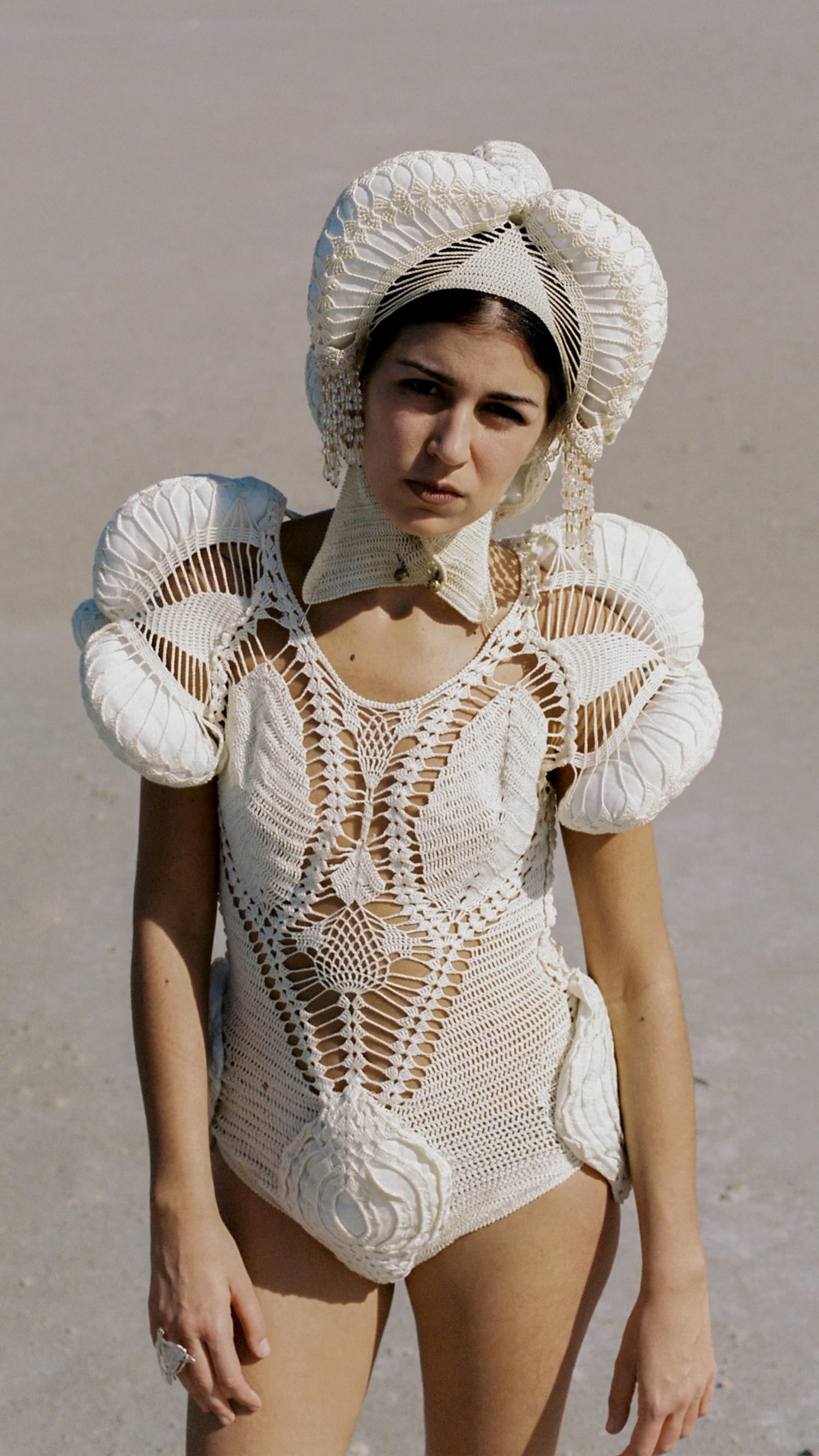 Away from her parents, she began to turn back to music, initially in tandem with her studies, a period she describes as stressful. After graduation she enrolled at the Badalona Conservatory where she studied classical piano for three years until the age of twenty-five. "I was very dedicated to music," she says. "I felt I had to be very determined to study music because at home I wasn't receiving a lot of support. Everyone was like, 'What are you doing studying music now that you're old?' I was really, really persistent."
However, once her studies came to an end, Herlop discovered that the music industry doesn't play by the rules of academia. Despite her best efforts, her first album Nanook came and went with little noise. "I think that if I didn't have this pathological endurance and sense of determination, if I wasn't a bit crazy in that regard, I would have quit," she says. "Effort is not related to success. At school or at college you know that the procedure is, if I work hard to achieve something, I will. But in the music industry, there's no law. You can put a lot of effort into something and that album can be released and no one will know about it."

Herlop persevered, leaning into her voice and the piano on her 2018 follow-up Babasha. Again, the release came and went as she continued to strive over her art. "I saw a meme the other day; I didn't want to have a 9 to 5 job, so I'm working 24/7," she laughs.
Frustrated but still undeterred, she spent the summer of 2018 at a creative residency in "the middle of nowhere" learning Ableton and pushing herself to experiment with electronic production and the possibilities of her own voice. "I'm a very analytical person, I like to have things under control. So sometimes I have this fear towards new stuff," she explains.

By the middle of 2019 she had a collection of finished demos and asked a friend at Primavera Sound to help her find a home for them. He began reaching out to labels, but nothing was immediate and Herlop could feel her frustrations growing again. "I was twenty-eight and I was desperate because I was getting really close to my thirties and I was working really hard and my family or people around me, society, expected something from me, some career," she says. "It was a feeling of such failure. It was like wanting something but there was a spider web in between, I couldn't get it."
Herlop eventually signed with the influential electronic label Pan, but even then it would take over two years for her to release Pripyat. "In that time I was literally getting old," she says. The pressure to reach career or personal goals by a certain age isn't something exclusive to artists, and is often a heavier pressure for women, especially those with a conservative or traditional background.
Meanwhile, Herlop's rival sibling had a long-term relationship, a career as an engineer and was about to build a house. "I look like the fucking antichrist," she exclaims. "I swear! I'm a very hard worker. It's not like I'm a bohemian that's smoking pot. I'm the opposite to that. I'm Hermione Granger, that's my profile. I felt stupid, like it was my fault."
Her team pushed her to wait for the right moment to release her album, despite her growing impatience. "The day the album got released, I felt like a samurai. I felt like I had won the videogame, like, I don't care about the response, I don't care about how it goes. I've made this," she says.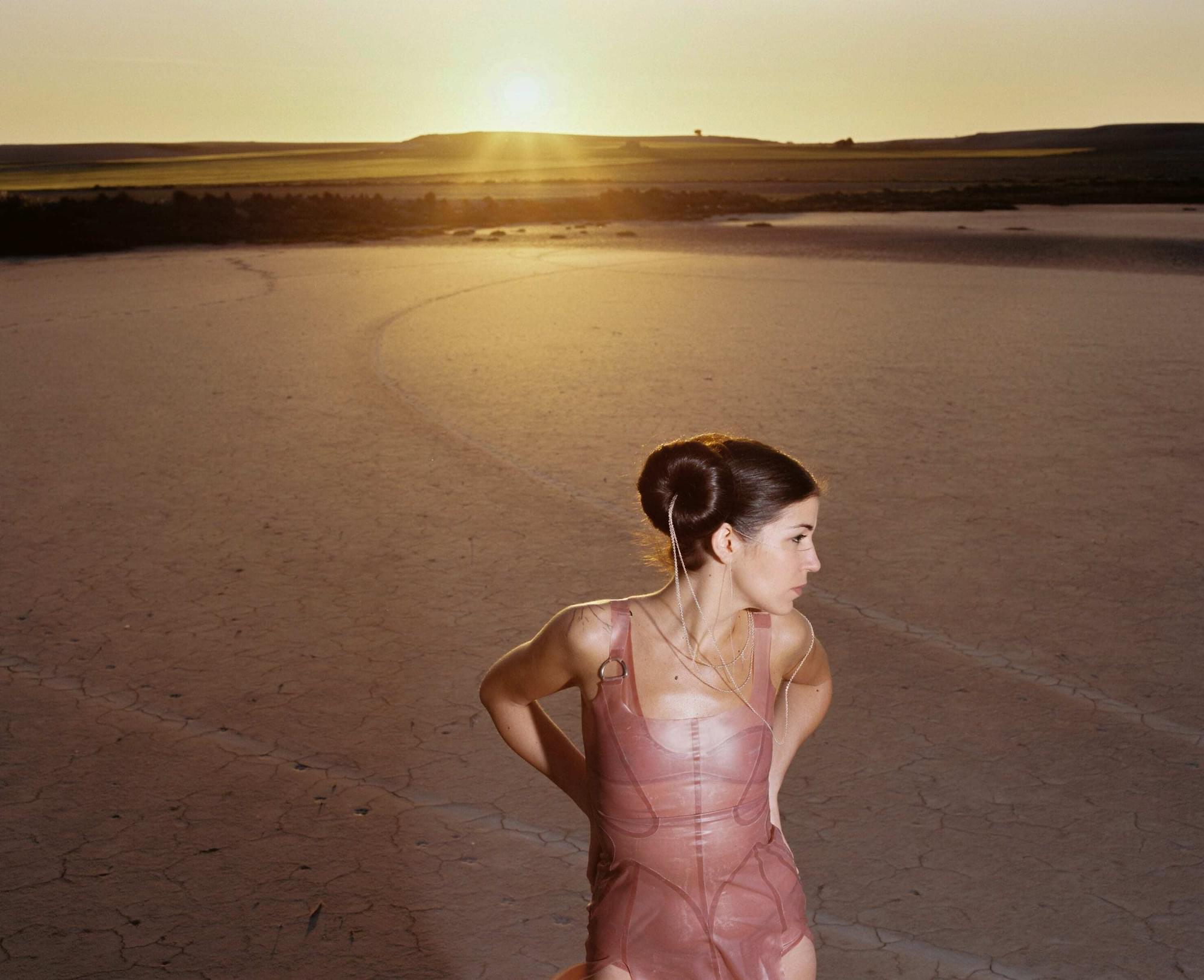 Looking back now, she feels as though it was kismet, and can't imagine the album coming out any other way. "The months before the release, I felt like a lion that had been in a cage for a long time, and that made the album feel really special. Now, I feel so, so lucky. If I hadn't been through that long period of waiting, I think my attitude towards this year would have been a bit more fussy or I would have complained. It's so easy to be grumpy, to complain, but having been on the other side…," she shakes her head with a smile.
Herlop was booked to play the Eurosonic festival in Groningen last year, but it was cancelled due to Covid. Showcasing this year as part of the EU's ESNS Exchange project, her appearance stems from a collaboration between Eurosonic and Catalan Arts who believe the programme helps emerging artists break out from the region's borders. But for Herlop, things are different.
Having already achieved international success over the past year, she feels her showcase is more about maintaining that momentum. "I feel like the project needs to gain some muscle and become something more stable. It's been from zero to one-hundred in no time, everything all of a sudden. I have a bit of a feeling of scepticism," she says. "I feel like we already gave a lot of life to this album and I'm ready to make new music and start this new chapter, but I think it's necessary to tour the album as much as possible and if there are some opportunities that might come through Eurosonic, that's going to be great."
Sometimes the hard work really does pay off.
Marina Herlop performs at ESNS on 18 January. Find out more at esns.nl.
Get the Best Fit take on the week in music direct to your inbox every Friday