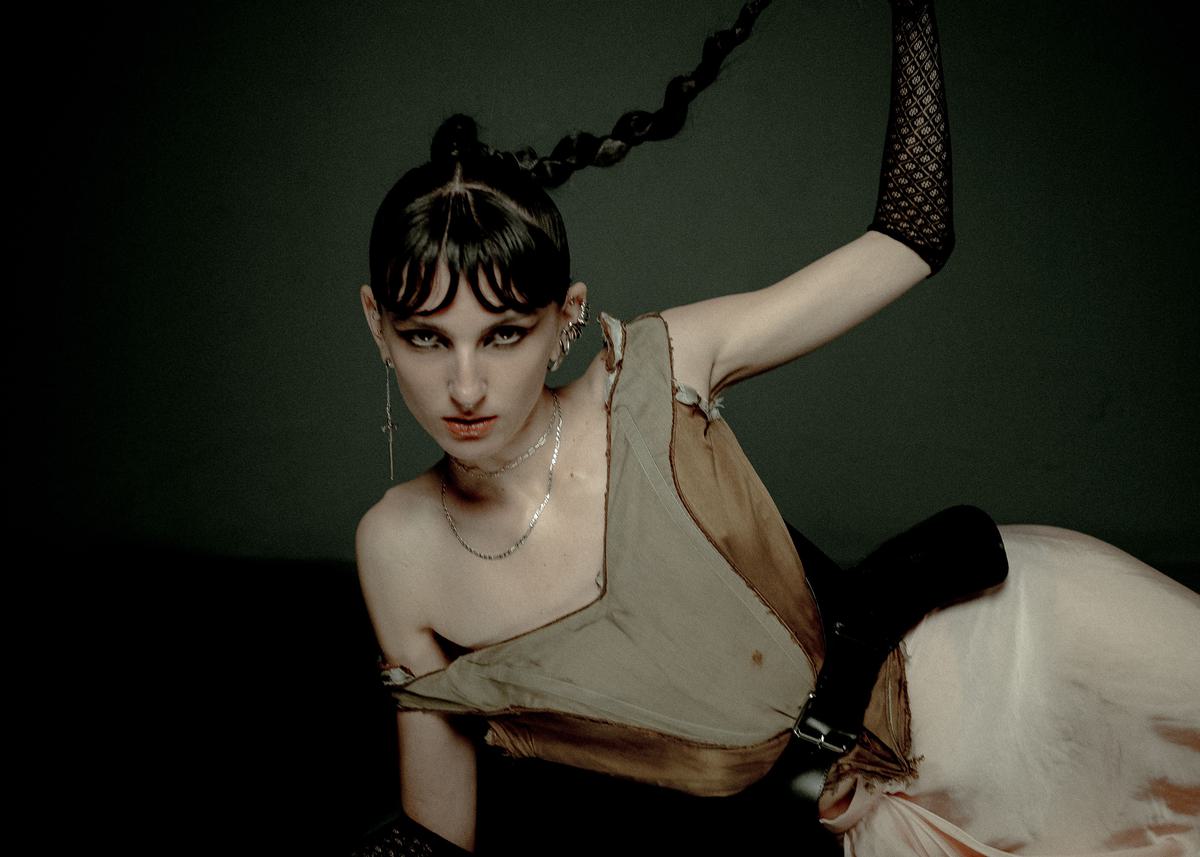 How Lucia & the Best Boys channelled power and fragility into their debut album
18 September 2023, 10:45
Lucia Fairfull tells Finlay Holden about the difficult journey to Burning Castles, the long-awaited debut from Glasgow indie four-piece Lucia & The Best Boys.
It's 2017 and 21-year-old Glasgow-born Lucia Fairfull has just dropped the Best Boy EP; a charming, low-key indie-rock record that blazed a trail for imminent hits "Summertime" and "Cheap Talk". Quickly establishing a discography of thoughtful but easy-going tracks, fans were expecting a declarative release to arrive, at the very least, fairly soon.
Cut to February 2023. After two further EPs in 2020 – Eternity and The State of Things – gradually transformed Fairfull's sound beyond recognition, her band changed its name twice and three years went by without any news on their future plans. Truthfully, Fairfull herself wasn't sure how her upcoming plans would be received, but the moody synth-driven sonic of "When You Dress Up" kicked off a highly-anticipated album campaign with serious style.

The lead single had already set precedent for the all-encompassing experience about to be revealed, but there was still a great deal of uncertainty building up towards the launch. "There were worries my head pressuring me at some points; do people think that I'm not bothered about music anymore?" Fairfull muses. "That we've come out of lockdown and decided that it isn't what we want to do? All those thoughts went through my head but I realised that the problem was: I was only thinking about what everybody else was thinking, which happens a lot in our society today, but that isn't the way that I should've been thinking if I wanted to go into this album with my whole heart and mind in focus to make what I want to make."
Instead, Fairfull rebelled against the pressure of the music industry, the relentless machine that pushes for constant momentum, social media promotion and numbers, numbers, numbers. "I didn't want to be giving into the pressures of society and constantly thinking about presenting myself as something online," she recalls. "It was about being in the space that I truly wanted to be in to create the album, which happened to be very isolated and amongst nature, and that's totally against what being a musician nowadays entails most of the time."
Eventually, Lucia & The Best Boys did make a return to the live stage with support tours alongside Wolf Alice and Dream Wife in 2022, but the band promptly returned promptly to the hills; as Fairfull proclaims, "I'm in my nature girl era. I wanted this album to be surrounded by and made up of things that I genuinely, truly love and have interest in. Being someone that has travelled so much in recent years, it's a real novelty for me to be at home and to have the little things."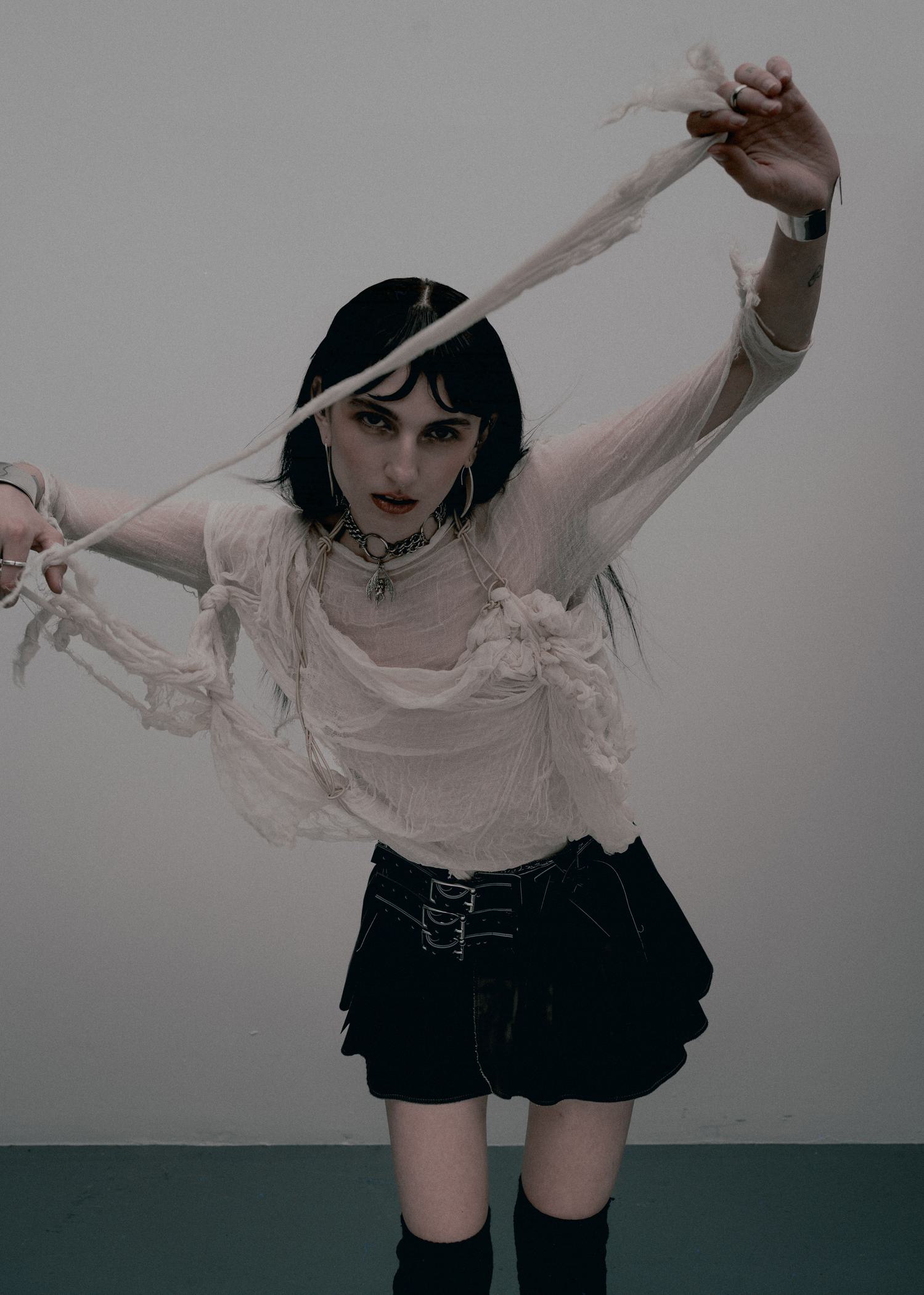 Being someone who has sped down many roads during her time in music, that fast pace only made the return to the Scottish highlands more eye-opening. "As soon as I came home, I was unable to unpack my baggage and be entirely myself," Fairfull explains. "I became even more passionate about my culture and heritage as a result of having a chaotic lifestyle and then coming home to find some escapism, disappearing into the mountains to discover new sides of myself."
"When You Dress Up" is the first example of this new ambition, and builds upon past releases by refusing to suppress any aspect of Fairfull's identity regardless of anyone else's vision of who she could, or should, be. "It isn't just about having to constantly feel empowered," she emphasises, "it's about women being able to be whatever the fuck they want to be; that could be direct and bold, or quiet vulnerable. It doesn't matter. The album is quite a whirlwind of emotions and not every song is full of stomping, powerful electronic energy; there is that fragility also."
Now, back to present day where the Burning Castles LP is finally arriving into the hands of music lovers, many of whom have watched this Glaswegian artist evolve over many years and have no idea what they're about to receive; a multi-faceted eleven-tracker that explores various perspectives on life through a lens of refreshing sounds and textures – none of which Fairfull has fully tested the waters with previously. No pressure, right?
"I'm not spiralling as much as I thought I would at this point, but I also don't want to speak too soon," she admits two weeks prior to the record's release. "It's funny, I did always think that we'd have an album out much sooner than this, but actually, I feel like things could've turned out very different and I'm really happy with the way things did eventually turn out. I feel like now is the right time so in a weird way, it's been a blessing in disguise for us."
There are emotions and ideas on this record that the band have explored before – Fairfull admits that the lead single itself is essentially "Good Girls Do Bad Things" part two – but now that the time is right, they can be revisited with newfound scale and ambition that somehow becomes more direct the more you listen. "I definitely knew as I started writing these songs that they had far more pop sensibilities about them," she says, "and I didn't want to shy away from that – if this is what my music is evolving into and this is where my writing is going, I'm not going to force it to be something that it isn't. I don't see the point in downplaying things just because you haven't done them in the past and its unexpected; if anything, that makes it all the more grand."
The extent of those aspirations was not fully foreseen, with the gradual escalation in clarity only fully culminating once the record was being finalised: "I didn't know how it was going to translate until I was in the studio," Fairfull tells me. "There were so many instruments around me that I didn't even know I was going to have access to. Ash [Workman], who produced the album, just so happened to have been building a modular at the time, which then ended up being across the whole album. It became one of the instruments that would shape the whole album and I wasn't even thinking of it until I saw it - things just happen gradually like that all the time."
This fluid, whatever-feels-right-in-the-moment approach brings listeners right into Fairfull's energy and intentions, which were really just to get away from reality even if just for a brief period, something that creation of Burning Castles gifted the songwriter in droves.
"The spaces I was venturing to during the writing of this album that gave me inspiration also gave me escapism, and I wanted to pass that onto the people listening to the album," she confirms. "I wanted to share that escapism. I want this to be an album where you can put your headphones on and enter a new space created through this music. That was a really important point for me."
It may seem that far from escaping her troubles, Fairfull is diving into them head-on with songs that directly address her issues with the world: "Care'" deals with toxic relationships while "So Sweet I Could Die" explores to dichotomy of love and hate, and "Waiting On You Now" acknowledges the many voices that dare to disrupt one's focus and identity. "My form of escapism has always been songwriting," Fairfull explains, "but in the past few years, I've found spaces in the world – particularly in Scotland – where I have never felt freer. With this album, I wanted to merge together those two forms of escapism to make something really beautiful through an amazing process."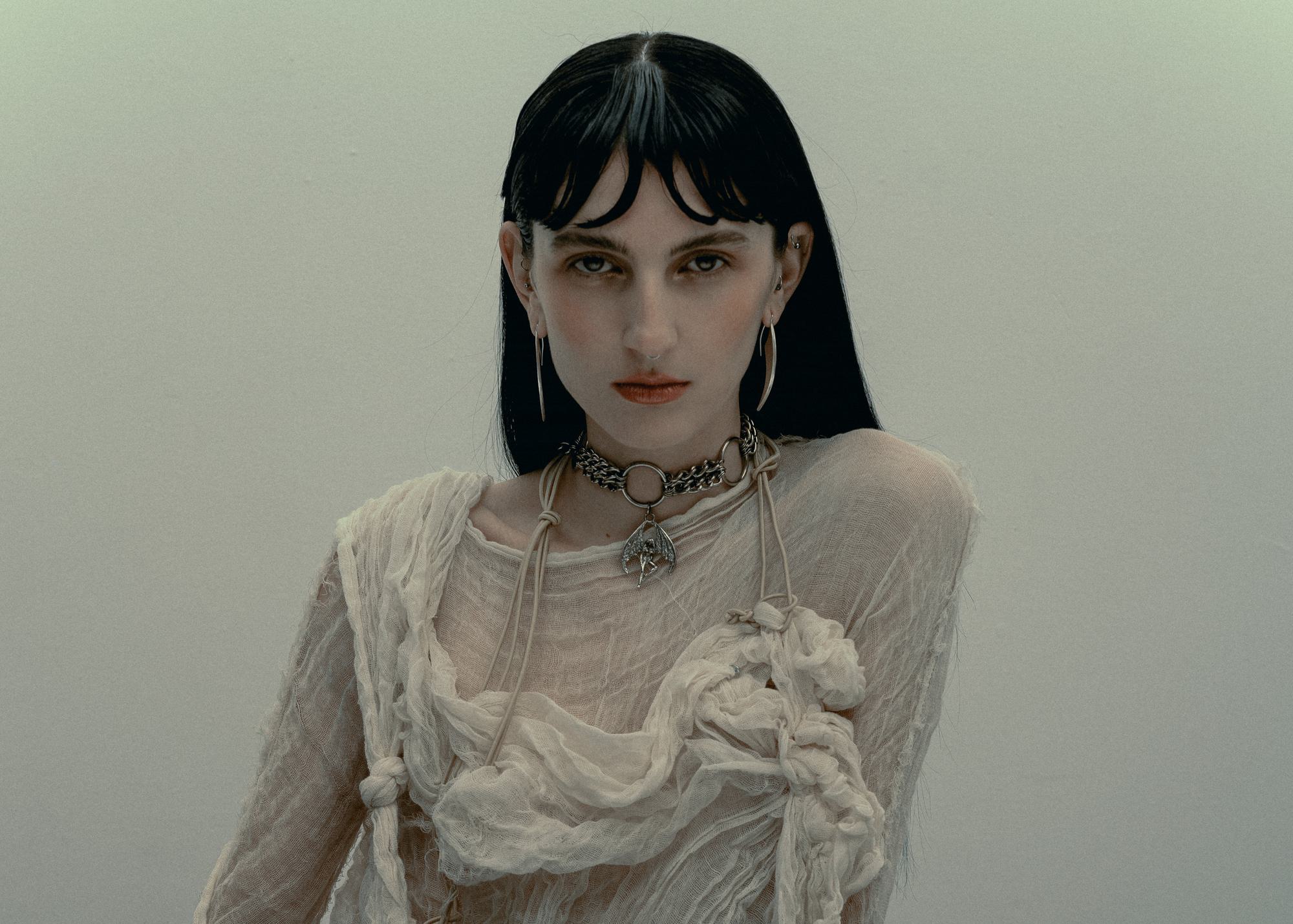 Burning Castles was recorded in Stornoway, a town in the northern reaches of the Outer Hebrides, an environment that offered new adventures and new pastures to find and discover – but the exploratory nature of the LP is tied together via a revisit to Fairfull's childhood surroundings. The title itself stems from a castle that dominated her adolescent streets, once a fairytale-like image that became a physical manifestation of the inner change she is championing.

Returning to the site as an adult to capture visuals for the record, Fairfull found that vines had overrun the aging stones and transformed the dreams of her youth into something new entirely. As she recounts, "it felt like some form of symbolism that when we got there, the whole castle was not how I remembered it, it felt like something from the past that was now gone or changed. There are a lot of scenarios within this album that I've gone through as a younger person but I'm seeing them clearer now that I have a new perspective. There was something in that idea of change that I held onto; I was stepping into this new era and leaving behind whatever lies in my past."
It feels almost like a delayed puberty of musicianship or even self-discovery, and one that required times of quiet and calm to appreciate. "When you're in music especially, you're constantly running around, playing shows, recording," she recounts of her early days: "there's always something going on, and it doesn't allow much time to reflect on anything. That's how it has been for me in the past, just this giant whirlwind. In recent years, I've found a lot of inner peace in self-reflection and also experienced some of the true highlights of my life so far. Those moments are what make us who we are. "
Fairfull is far from the only woman to encounter such fundamental change in their twenties; at a time when it is often assumed you have already found yourself, cemented your identity and proved all that you can be, women are keep their eyes on the sky to defiantly demonstrate that societal pressures or standards cannot contain their individuality.
"I most definitely felt pressure in terms of being a frontwoman and the way that I was sometimes treated because of my gender, because of what I was doing," she described. "It's still an issue that comes in waves, and for this record I've been surrounded by a lot of men, but luckily some good ones – The Best Boys, if you'll pardon the pun. I felt totally comfortable to be myself through the making of this first album and look back with no regrets."
As such, a long, complex journey comes to a head with a debut LP that shows new and exciting sides of Lucia & The Best Boys for the world to digest in time. "I'm really looking forward to bringing it to people finally, it feels like I've been carrying a bag of bricks on my back for ages and I'm excited to offload that," Fairfull states with that relief very soon to arrive. Even better, it looks like we won't have to wait another three years to find out where the band go next: "I'll probably start writing another one pretty much immediately, because why the fuck not?"