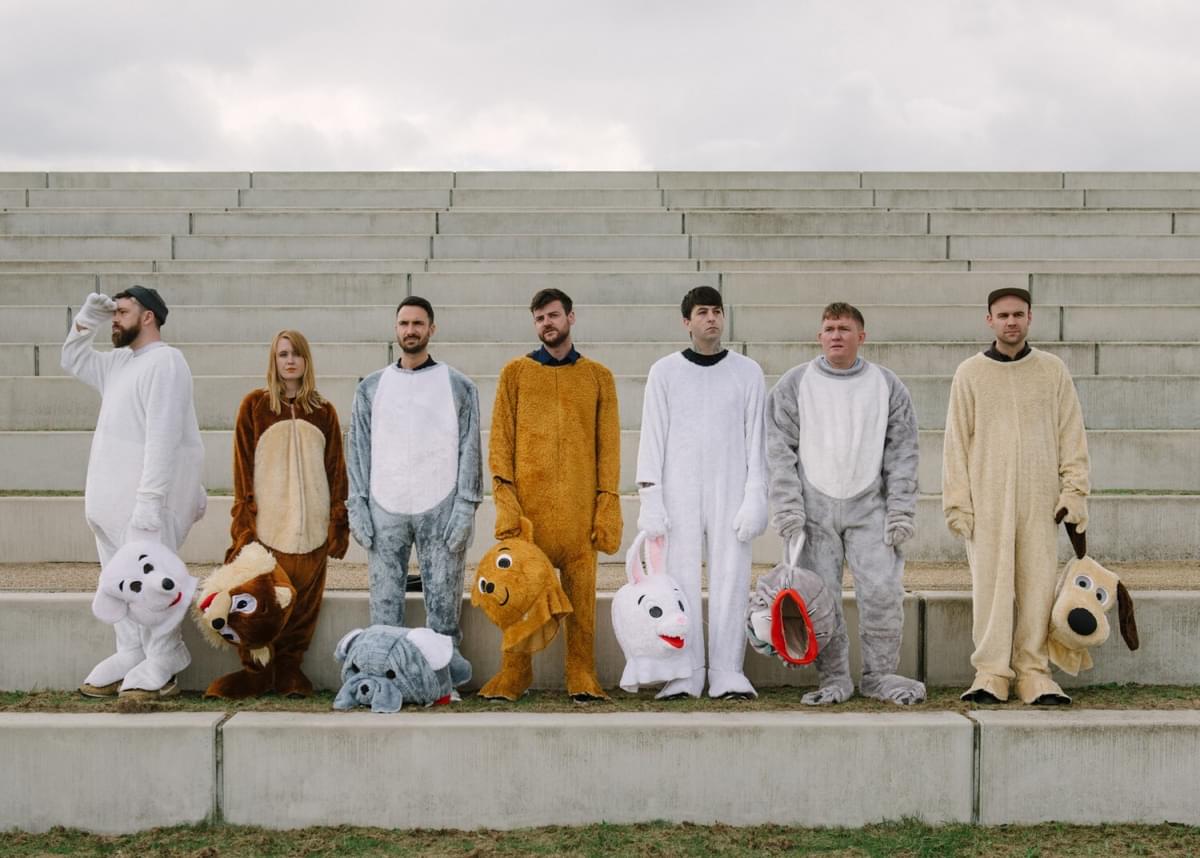 The twelve records that influenced Romance Is Boring by Los Campesinos!
27 January 2010, 08:00
Ahead of their new album being released next week, Tom Campesinos! gives us the 12 albums that influenced Romance Is Boring's recording...
With Los Campesinos! releasing their third long-player next Monday (our review is going live on Friday!), we got Tom Campesinos! to give us the 12 albums that having influenced Romance Is Boring…

Guided By Voices – Earthquake Glue
It's taken me a while, but last year I finally, properly got into Guided By Voices. I remember being stood in front of the 'G' section in some record store, and after seeing just how many albums they had out, having to text Mark Bowen (Mr. Wichita) to ask him which one I should get. Earthquake Glue is probably my favourite of the ones I've heard so far.
Times New Viking – Rip It Off & No Age – Nouns
A lot of the songs for Romance Is Boring were written around the time of the Shred Yr Face tour we did with Times New Viking and No Age. It's always inspiring playing with new bands, but getting to see two of our favourite bands night after night was such a great experience. I guess it was then inevitable that we'd try to rip them off… but the music these guys make definitely bled into our writing process.
Deerhoof – Milk Man
I love this band, and I think this is my favourite record of theirs, though it changes all the time. The drumming's always amazing, and I love the mix of ferocity and tight, jerky rhythms that can twist into delicate, pretty sections at any point on this record. With Deerhoof, you're bombarded with so many surprises and songs can turn at a right angle at any point, so it's a really whirlwind experience listening to them, and a ruddy delightful one too.
Pavement – Wowee Zowee
At my most introspective, careerist moments, I have this horrible habit of visualising an imaginary graph where our band's career path is plotted out along an X-axis of 'time' and a 'Y' axis of, er, 'musical good-ness'. And I always try to position it against bands like Pavement. Obviously our line's a lot lower down the 'Y' axis, but it's important to have something to strive towards, and I hope that one day, our line will reach the zenith of Pavement's Wowee Zowee. Seeing that analogy written out confirms just how embarrassing I was worried it might be.
Efterklang – Tripper
I listened to this record loads when we were in the US, and we even got to see them twice while we were out there. We didn't quite turn into a glitch band, but we definitely messed about with more programmed/ sequenced/ electronic ideas as a result of spending too long listening to this album… to varying degrees of success… But it's a beautiful album, and 'Step aside' is one of my all-time favourite tracks.
Red Red Meat – Bunny Gets Paid
I've been a big fan of Califone for a while, and then this got a reissue while we were out in the US. I love the way their recordings sound and the textures the band create; how they incorporate and blend loads of unconventional elements, with the scraping of guitar strings or the buzzing of an amp as essential to their sound as anything else. But it still manages to feel completely organic, and totally unique.
Blur – Blur
Growing up, this was probably my favourite Blur album, and one that I learnt guitar to after buying the guitar tabs book to go with it. I got into Pavement in a big way a few years later when a friend lent me a copy of Terror Twilight, so I guess it's funny that Blur cited Pavement as a big influence on this album. Not that funny at all, really. Kind of makes perfect sense.
Built to Spill – Keep It Like A Secret
It's probably pretty obvious that I'm a big fan of guitar bands, and Built to Spill have to be one of the finest guitar bands out there. The guitars on this record not only sound amazing, but the parts are so brilliantly written too, intertwining really ornately, without ever being wanky. I'm not sure I'll ever tire of hearing 'Carry the Zero'.
Modest Mouse – Lonesome Crowded West
Again, the guitars on this record are amazing. There's this trick Isaac Brocke does where he plays a harmonic while using the whammy bar, and that sound characterises all the early Modest Mouse records for me. I even put a Bigsby on my SG while we were in New York in an attempt to rip off that sound, but I'm still struggling…
Get the Best Fit take on the week in music direct to your inbox every Friday