Throughout Phair's career, she's continually defied expectations — from the carefully considered middle-finger she threw up to the male rock canon on the wise, hyper-literate Exile in Guyville, to the polished pop on her self-titled, and the scrappy, universally-derided musical comedy album, Funstyle. Liz Phair has always been impossible to pin down.
She hasn't been completely dormant over the last decade: she wrote Horror Stories, a funny, disturbing memoir chronicling her years in the music industry, which, she remarked (in an indicatively hilarious sentence), "can sometimes feel like running a never-ending gauntlet of horny dudes." She reissued Exile in Guyville for its 25th anniversary (including the gorgeous, tender "Ant in Alaska", a fan favourite), and took the album on tour again, including to London, where I was lucky enough to see her play. "I don't know if I mentioned onstage, but I hadn't slept that night. I was up all night editing my book, so before I went onstage, I did a bunch of facial exercises and was like, 'you go girl!', I don't know if you could tell.." I really couldn't — in person, Phair is effervescent and endlessly energetic, an atomic bomb of wit and charm and charisma.
Soberish is Phair's first album in over ten years, and it feels like she has finally settled between extremes. The record combines some of the musical sheen of previous releases with the kind of incisive, emotionally detailed lyrics and observations which first made us fall in love with her on Guyville. Take "Ba Ba Ba", a song which combines sweet, pastoral arrangements with lyrics that encapsulate the tentative fear and joy of a new love affair: "We're going to go to my hotel room, make each other late/ I don't have the guts to tell you/ I feel great, I feel safe." Or the pacy title track, in which Phair interpolates sincere declarations of feeling with the exasperated phrase: "When are we going to stop dicking around?"
The wheels for Soberish had actually been in motion since 2016: "In 2016 we lost Prince and Bowie. I had a conversation with my management where they asked me whether I was making the music I would want to leave behind. And I really wasn't, and it changed my way of thinking. So now I'm designing all my output to be like, what if I don't have any more chances? How do we go from Funstyle all the way back to Exile?"
The word "soberish", for Phair, is supposed to encapsulate "the blurred, in-between place between intoxicated and sober." Similarly, Soberish feels like an album of two halves — written during the Trump administration, the album was originally conceived as a much more downbeat affair: "There was a lot to be processed on a daily basis, this overarching sense that things are completely out of control." When the album got pushed back and Trump lost his re-election campaign, Liz knew she had to recalibrate the emotional mood of the album: "I tried to make the last three songs in the album in the spirit of what we're going to need during this time — which is courage, and a sense of uplift and energy."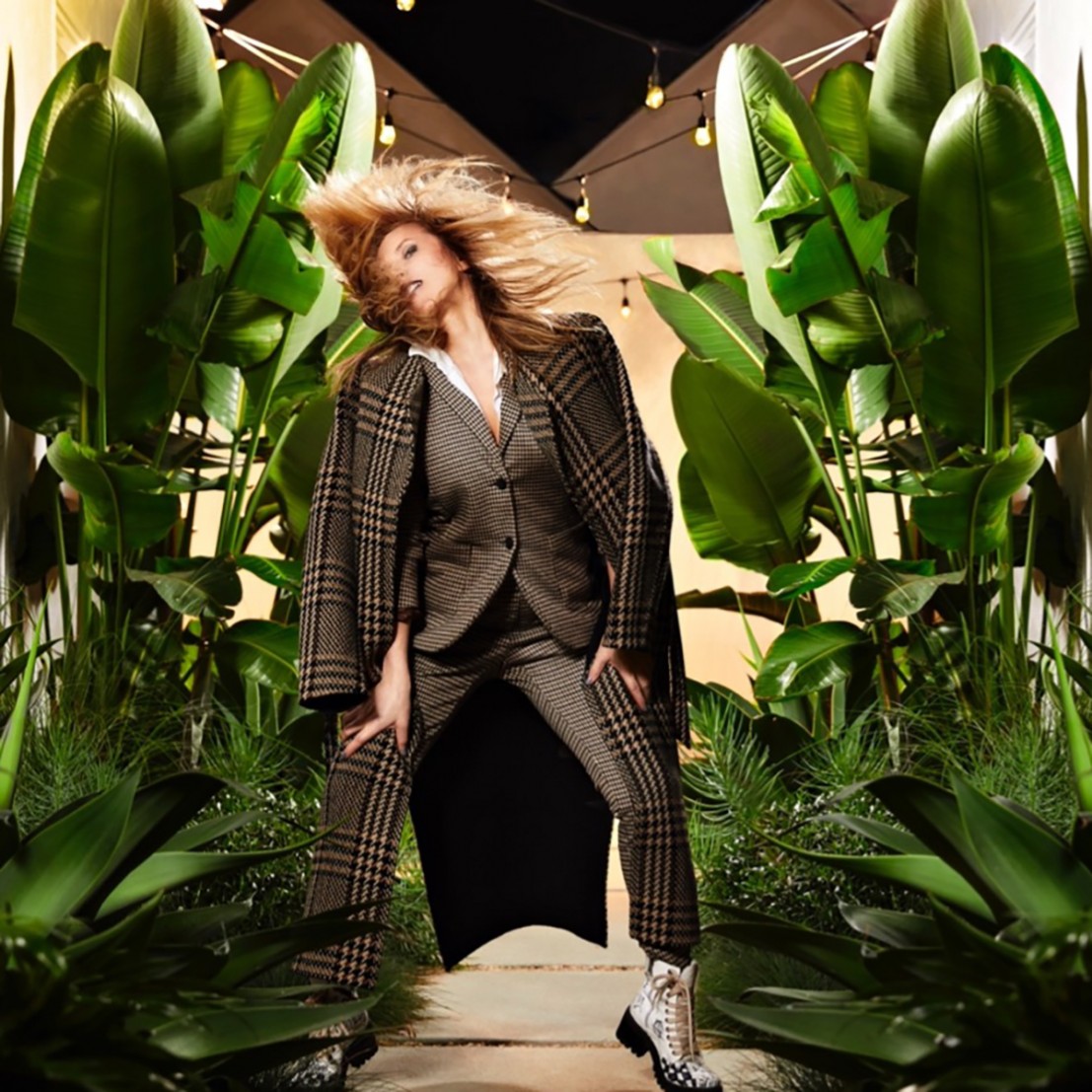 I ask her if there exists, in her mind, an alternative version of the album where Trump is still president: "Yes, totally. And I would have gone full-on dystopian. It would have been Dark Side of the Moon territory!" There is something a little dystopian about the album's cover art, which features Liz floating, larger than life, above an empty cityscape, like the figurehead on the prow of a ship. The artwork was designed by her son, Phair tells me. Looking at it, all she can see is their relationship: "his psychology, his feelings about me, our own imagery and metaphors."
Rolling out the campaign for your first album in over a decade must feel strange but doing it during a global pandemic must feel stranger still? "Yeah, I hadn't really put that into words yet. It is weird that I waited ten years to get back into a business that's changed so much, and I did it all during a pandemic. Everyone was working in this new, bizarre landscape, which was even more bizarre to me because I'd been out of the game for so long. I had to do photoshoots in my house, which was very weird. During the pandemic, I had really neglected the outdoor spaces around my house, no one wears masks in my area and I felt a little threatened. Then when the photographer wanted to take photos on my balcony, I was like 'no, please don't go out there!'"
"For younger artists coming up, I think it's empowering that they can do everything themselves, without having to deal with the industry gatekeepers that I had to deal with."
Global pandemic aside, it's an understatement to say that the music industry has changed during the ten years of Phair's absence: "It felt completely nuts, having to think about streaming figures instead of radio play, and having to learn social media all over again. Like, I don't have any followers on TikTok. I'm 54, I'm not going to get on TikTok now, are you kidding me?"
Despite her TikTok-related reservations, Phair is broadly optimistic about the changes that have taken place in the industry over the last decade: "I have no problem with the mechanism of how we discover music now, at all. I think it's a good thing — even though it might hurt me and my bottom line because I have no idea how to operate in this landscape. But for younger artists coming up, I think it's empowering that they can do everything themselves, without having to deal with the industry gatekeepers that I had to deal with. My son would say that we're witnessing the slow, protracted death of the middleman." I mention that I think that streaming economics have resulted in a 'winner takes all' industry, that at times it can feel 'savage' — "The music industry has been, and always will be, incredibly savage." Liz tells me, sagely.
Phair would know — from rampant, relentless misogyny from both the industry and press (one critic called her the "Brooke Shields'' of indie rock) to being used as a "collateral chip" by Matador Records when they were acquired by Capitol, Phair has had a rough ride in the music industry. Even now, the industry hasn't been able to quite make out what it thinks of Liz Phair's legacy.
​
I suspect that Phair — who is naturally playful and open-minded, with a well-developed sense of fun — was distinctly disadvantaged by the cultural context she worked within. During the late 90s and early 2000s, indie rock had music criticism in a chokehold, valorising a particularly male brand of sincerity and ambition, and resulting in an entire generation of critics particularly hostile to the idea of an artist treating their career like a musical buffet table. "I was doing multi-genre albums before other people were. Now artists flip from album to album like it's nothing!" Phair tells me, vindicated. "With the rise of music sharing, I knew that there was no way we were going to be able to pin artists down to a single genre anymore. That was the way it was always going to go."
She has weathered a fair number of storms of bad press over her career, and recounts them with a remarkable sense of levity, even gleefulness. I get the sense that Phair is super resilient, with the preternatural (and almost certainly hard-won) ability to dissect the machinations of the music industry and press with a detached, scientific curiosity. I ask her about the recent public apology made by the Pitchfork writer who had (aged nineteen 19) given her self-titled album an infamous 0.0 score."That one never really upset me because it was just kind of funny. I came up in the nineties and shit-talking was just how we did business. Some of my favorite interviews have been with people that were somewhat antagonistic towards me — but if they were smart and good writers, then it was a worthwhile conversation. Even when I was getting beaten in the press, I wanted to be like, it's just music, you can turn it off.."
Over her career, Phair has established herself as a shrewd and capable industry commentator. Plenty of Funstyle's comedy (which I don't hate, by the way) stems from her incisive takes on the industry — like "Bollywood", a goofy cut where she rap-sings about "record sales shrinking, I'm getting poorer", and a faceless exec who "sees me as a commodity" (and who, ultimately, ends up face-down in Phair's pool). Or "And He Slayed Her", a brutal take-down of Andy Slater, the notoriously seedy CEO of Capitol Records. "What kind of kid were you when you were a kid? What kind of man would do what you did?" Phair questions desperately, sounding the alarm for toxic masculinity and industry corruption way before #MeToo ever did.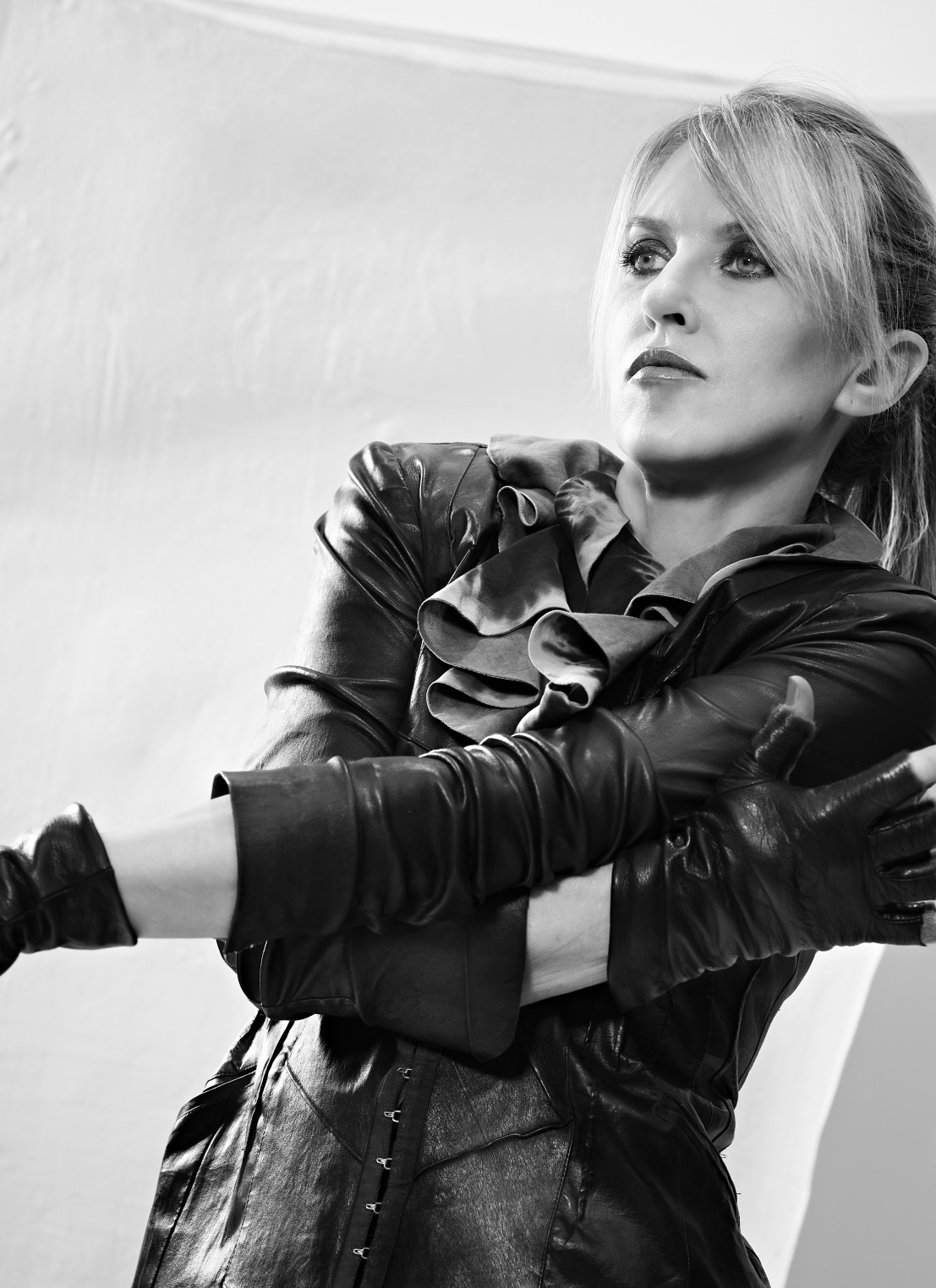 Phair is working on a book on the music industry right now. Provisionally called Fairy Tales, it's a follow-up to Horror Stories, a kind of " tongue-in-cheek, how I made it in the business" kind of book. When recounting her ideas for Fairy Tales' concept to me, she interrupts herself to remark that "she's not sure readers will like that — see, I'm literally working out the marketing angle in my head right now. I'm always thinking about how to market things."
I bring up a remark Phair has brought up in a couple of interviews where she "feels like she works for Liz Phair." Was this splitting of selves deliberately devised, in an attempt to preserve her mental health, or did it happen naturally? "I think it happened naturally. But once I realised I was doing it, I seized upon it. Working in the industry, I saw how companies pay so much money to promote a name, or an image — and I was very ambitious as an artist, so I think I subconsciously tried to mimic that. I feel like I go to these marketing and label meetings, where I represent Liz Phair — but it's not really me, it's an impression that's been built up over thirty years of advertising and exposure and touring and associations. I have to do that because otherwise, when do you stop working? When am I not Liz Phair anymore?"
"I do see a huge change in how people treat each other, for the better. I think there's more consideration of the challenges and obstacles people have had to face."
She notes that "lots of people, especially young, female artists" ask her about "self-care." "To me, self-care is acknowledging and nurturing the 'real' side of myself, and making sure there's a part of me that they don't have access to."
Phair says that, if she was a female artist today, Exile in Guyville would have never been made. "Exile was made through a decade of repressed anger and frustration, building up over a decade of young womanhood. It was a reaction to the way I saw the patriarchy scaling up and down, across all levels. Even in indie rock, which was supposed to be alternative, it was still a boy's club. So Exile came out of that specific frustration of being a woman in indie rock, and being like, 'thanks for creating this alternative patriarchy, that I now have to struggle in.'" Phair speaks enthusiastically about a younger generation of female musicians — Soccer Mommy, Japanese Breakfast, Speedy Ortiz — who she affectionately terms 'Girlville', in contrast to the 'Guyville' she came from.
Does she think things have generally improved for female artists: "I don't want to speak for all artists. Also, it's worth noting that not much has changed in the human dynamic. Men have been chasing women for sex even since time began, in ways that are somewhat disingenuous — that's never going to change. But I do see a huge change in how people treat each other, for the better. I think there's more consideration of the challenges and obstacles people have had to face. When I was coming up, it was like 'she's weak, knock her down', you know? But I really hope it isn't just a gloss or a veneer. I hope it's a deep and sustained shift."
Soberish is out now via Chrysalis