Beth Cornell has had a big year since splitting from bandmate Jake Nicolaides last September. The aptly titled Single Player Mode EP sees her sound blossom outside of the boundaries of the insular songwriting partnership that spawned viral hit "Bedroom".
"It's changed the whole thing massively for me," Cornell admits, of Nicolaides' departure. "We wanted different things from the music, and had different things happening in our personal lives. Our clashing schedule meant that we weren't working at a pace that the other felt comfortable with."
Following the shakeup, Cornell chose to relocate from Harrogate – "not exactly a creative hub!" she laughs – to London. This move allowed her to seek out new collaborators who would enable the next chapter of Litany to come to life.
"It was difficult at first, because I wanted the music to sound the same as it did [with Jake]," she explains. "Each producer has a stamp, and his can't be replicated or copied, but I wasn't quite ready to let go of what was there. I also didn't want to alienate any existing fans of Litany and come out with something completely different, but it is different to how it was. I work with several people rather than just one producer."
Litany's early work slotted easily into the niche of "bedroom pop"; lo-fi, retro-tinged tracks with vocals that shimmered in and out of focus amongst dreamy electronics. Cornell's takes a modest view on these first releases given the scope of their success.
"We were just two kids making music in our bedroom – that's why it sounds like that. We put a track online that blew up unexpectedly, and all of a sudden we were having loads of people email us like, 'have you got any more music!?' We went from being two friends creating to being expected to write loads of music and be really buzzy – we didn't know what hit us, to be honest. It was a really strange time."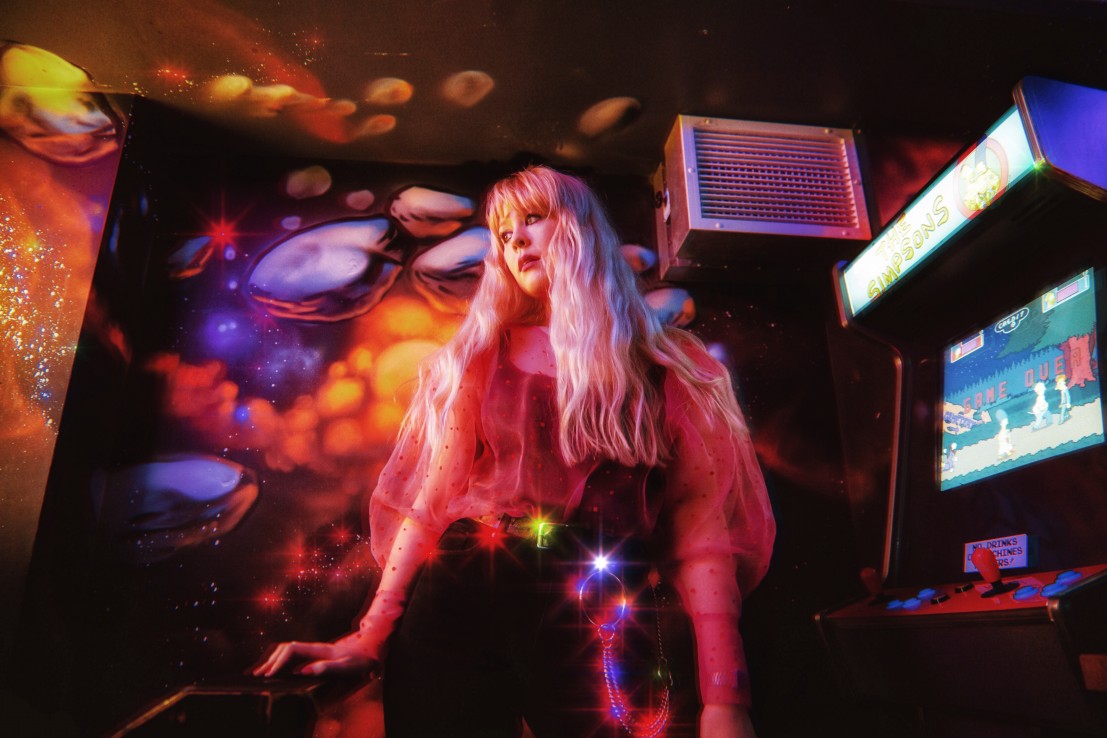 Unsurprisingly, given its inception as the project of two school-age friends, Litany has always had a nostalgic bent, and this is something Cornell is keen to retain as she progresses alone. Litany's retrospective approachinitially harked back to when she and Nicolaides found refuge in each others' company during a difficult period.
"We were both quite miserable," she reflects, candidly. "Rather than catching up about all of the stuff that we'd not really been fond of recently, we wrote about the things we really enjoyed in the past. Even now, because I'm so used to writing like that, it feels so natural to me to pick a moment in my life and go in with a fine-toothed comb and write about it."
On Single Player Mode, these tales of child- and young adulthood mingle with gentle nods to retro gaming – a theme Cornell says has become "a little bit of a brand". These nuggets of youthful naïveté go part of the way toward explaining the secret to Litany's gently beguiling appeal, but are also something beyond which Cornell has felt able to progress since striking out solo. Single "Love Letter" saw her enlist producer Charlie Hugall (Florence and the Machine, Ed Sheeran, Halsey) as a collaborator, bringing about a sea change in both her songwriting process and in her sound.
"Charlie's been in this game for a long time, and the quality of his productions naturally just sounds a lot bigger, thicker, more colourful," she explains. "It's aided in this next chapter sounding that little bit more like, 'I'm here, this is a bit of a statement.'"
She notes – almost reverentially – that Hugall worked on "one of [her] favourite albums of all time": Lungs, by Florence and the Machine:
"I've grown up listening to Florence, and to work with Charlie – to call him a friend – is incredible."
Of course, Florence is not the only artist to have inspired Cornell over the years. Indeed, several other influences play a role much more profoundly audible in Litany's current incarnation. As Cornell and her co-conspirators cooked up a sound that felt representative of this newly solo endeavour, they turned to artists that had displayed a similar knack for making nostalgia fresh, sharp, relevant, and exciting across recent years.
"I gave [the producers] references," Cornell explains, of how these influences came to shape her own sound throughout this period. "A lot of those references were tracks by Dev Hynes/Blood Orange. I really love that gorgeous natural bass and natural drums, something a bit funkier, like that first Solange record – dynamite! I've also tried to incorporate the nineties references that Jake and I used to use: Saint Etienne, Soul 2 Soul – those stabby piano synths – Metronomy for the electronics, Robyn for the phrasing. I'm trying to create this lovely universe of all of my favourite inspirations and create music down the middle!
"It was really important that I found people that could create something I wanted to put out," she continues, "whether that was in the same lane as what Jake was doing, or taking the sound and progressing it from where it already was. The people I've worked with have somewhat dictated what I'm doing – not in a forceful way – and it has gone slightly more pop because they've been writing to suit my voice."
Cornell is somewhat reluctant to describe these sonic shifts as a progression, adamant that this is no critique of Litany's earlier releases, or indeed of her former bandmate and his contributions. She is keen, however, to characterise the changes that she feels shine the brightest on Single Player Mode: "The vocal is much more in the forefront, 'cause that's my instrument," she enthuses. "It's hooky as hell – ridiculously hooky! – and in terms of sonics, I feel like it's amped up a gear and become a bit more anthemic. It's still got that nostalgic bedroom pop vibe, just amped up: bedroom pop on steroids!"
This description could have functioned as a manifesto for Single Player Mode, not least in its description of standout success "My Dude". The single was picked up by BBC Introducing as a track of the week, despite Cornell summing up its inception as a "complete accident!"
"My drummer was round at my house collecting the live kit, and when I pulled all the microphones out from under my bed we found a diary!" she laughs. As anyone who has ever been a 15-year-old girl will know, teenage diaries are the perfect vessel for all the exaggeration and melodrama contained within those years – Cornell's being no exception. When her drummer pointed out that one particularly venomous entry would make for a fantastic lyrical narrative, all that was left to do was set it to music.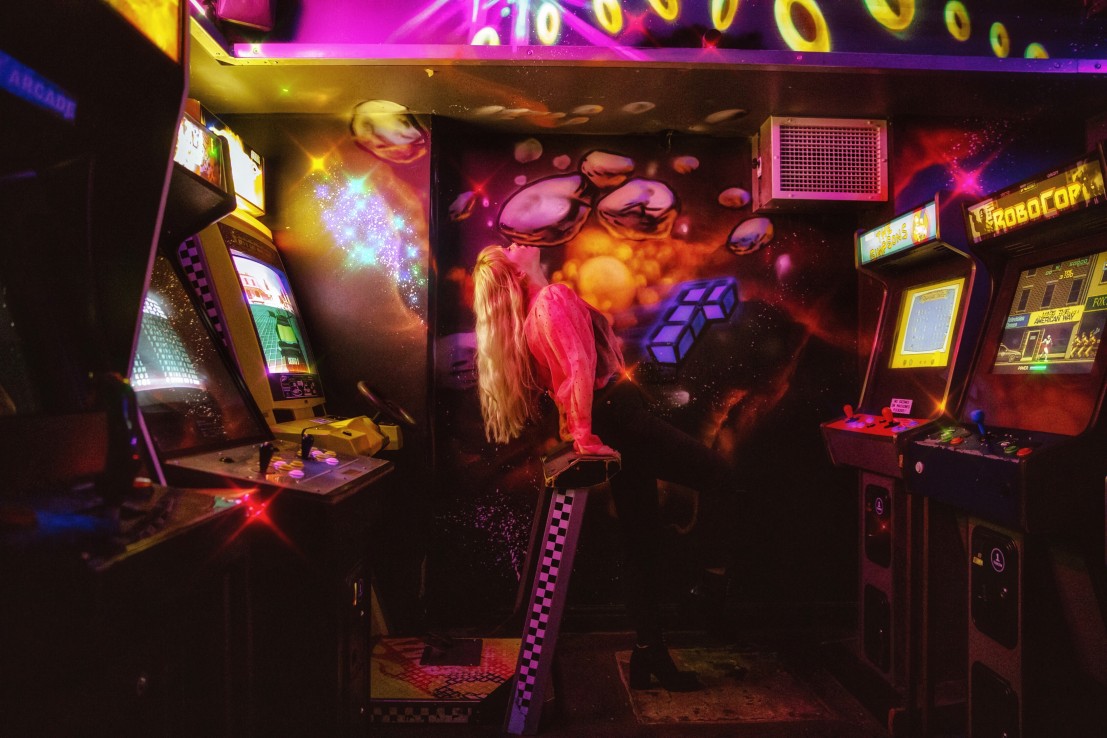 Hitching words to music is a step that has from time to time proved troublesome in Cornell's songwriting process. She harks back to "Love Letters" as an example, noting that its lyrics were lifted from a track penned in a previous session to that in which it came together in its final form.
"I'd written the lyrics and I knew they were good, but the song just didn't sit well with me. It was too commercial pop, too something, and it didn't work," she explains. Once set to a synth line cooked up by Hugall, she felt they'd found a far more comfortable home.
"It sounds really silly, but you usually feel it," Cornell says, of the moment in which a track comes together. "The hairs on the back of your neck stand up and you just connect with it instantly."
That connection is something that Single Player Mode succeeds in translating onward to the listener, delivering a sparkling, fresh sound garnished with a light sprinkling of déjà vu. Cornell's voice is rich and purposeful, yet speaks with a directness that helps Litany to emerge prominently from the mammoth industry that is bedroom pop in 2019. There is, appropriately, a vast litany of reasons to pay attention to Cornell's next efforts as she moves forward without a co-captain at the helm.