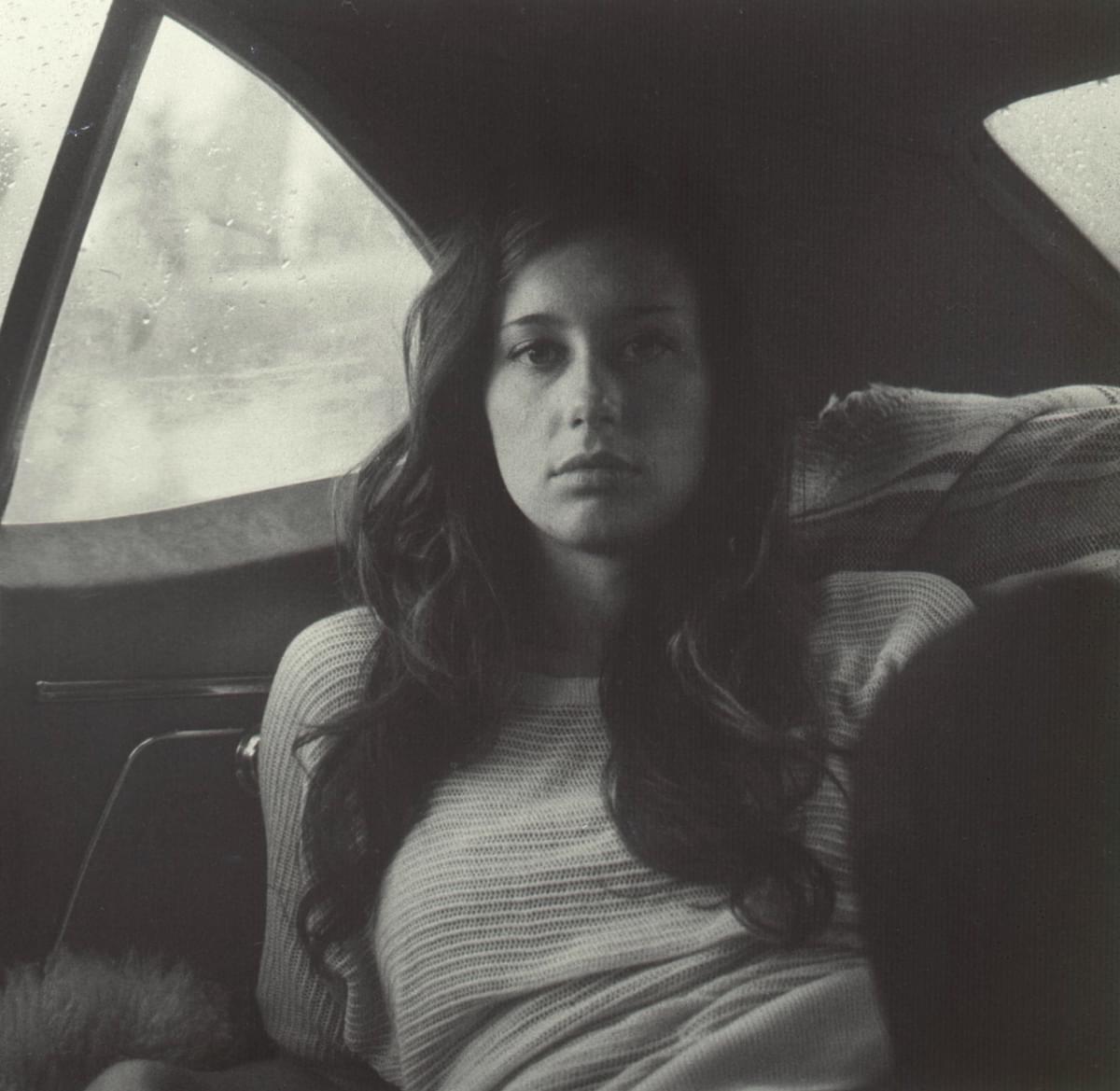 True Detective's Lera Lynn: "I've never really tried to see how dark I can go"
05 August 2015, 14:22
Texas born, Georgia raised, and Nashville based, Lera Lynn has brought her creativity a long way. Her distinctive country stylings are capable of stopping any listener in their tracks. Having made the leap from musical marvel to screen sensation on the latest series of True Detective, Lera is pushing herself to darker depths than ever before - and the result is entirely spellbinding.
"People usually connect with music that's fun, or easier to remember melodically and lyrically," Lera ponders. "Whilst I've always dabbled with that, I've never really tried to see how dark I can go. T-Bone [Burnett, soundtrack supervisor] dared me. 'Make it as fucked up as you can.'"
True Detective's first season was a spiraling journey into darkness and corruption, complimented by stunningly cinematic composition and a striking score. Every bit as enticing as it's predecessor, season two features a new cast at the helm, and Lera Lynn is amongst them.
"I'd never even been on a set before, so it was a lot all at once for me to take in," she recalls. "I remember when they first inserted me into the scene, and they said 'we need to use you for an eyeline.' I didn't even know what an eyeline was," Lera laughs. "The music was playing in the scene, and they were just, kind of, looking at me looking at them. I didn't know whether I was supposed to look at the floor or wave and smile."
Making her acting debut alongside Colin Farrell and Vince Vaughn might have been intimidating to say the least, but Lera shines through all her insecurities. "I thought they were all great. And obviously heavyweights when it comes to acting," she states. "When they weren't on the camera they were just so nice. They were very appreciative of the music. I was just so impressed with all of them."
As she takes her place on screen, Lera soundtracks some of the show's most poignant moments. "Those scenes in the bar are where everybody sits down, and it's like a reprieve," she explains. "You have a little bit to go over what's happened, and to try and piece together the story and the mystery."
Portraying a down-and-out singer in a dive bar, the character is as much a mystery as the show. "T-Bone just said 'she's a junkie, she's in this really shitty bar, and nobody's really listening.' And that was about it," Lera describes. "It's a very depressing scene. All the characters are broken and struggling."
As for her own struggle, that came in the form of writing outside of the self she knew. "I was pretty confused in the beginning about what I was supposed to be writing, because I knew nothing of the story or the character. I've usually only written for myself. But it was really fun. I think it was liberating."
"We were working off of cues that Nic [Pizzolatto, writer] had written in to the script," Lera demonstrates. "For the song "My Least Favourite Life" the cue was 'a lover dies and comes back as a crow'. So when you read those lyrics, that will be very apparent to you. But if you don't know that, it could have a totally different meaning." Soundtracking Lera's first appearance in the series, the track crafts a resounding first impression.
"HBO was pretty tight with the script and everything. I wasn't really allowed to get any information about the show, or the plot. I still haven't been filled in," Lera chuckles. "I'm watching it like everyone else as the story unfolds. But I think writing for film is not too far off just writing music, for me at least," she depicts. "I often use visual cues whilst I'm writing a song. I try and describe what it looks like, what it feels like, what's happening, why it's there... So that part is pretty comfortable for me."
From humble origins to stunning sensation, Lera joined the cast and crew after meeting with series soundtrack director T-Bone Burnett and performing with him in front of show creator Nic Pizzolatto. "The rest is history!" she giggles. "We'd go out to Los Angeles about once a month or so, for about a week. We would write and record in one day, and then the next day we would shoot the scene."
As for her verdict? "I've watched the episodes with groups of friends. We'll get together and we'll watch, and they're like 'oh, there you are!'" Lera cringes. "It's a little embarrassing. I'll be really into the show, and then suddenly I can can't focus on anything else. I look forwards to going back and to watching it all a second time, when it won't be so shocking to see myself in there on the screen."
With the season finale airing this Sunday (9 August), where does she plan to go from here? "I'm working on my own record now," Lera enthuses. "I've been writing a lot for that, and recording with that - got a third of it down. And I've been playing a lot of shows. Got a big tour coming this fall."
The True Detective Soundtrack is released today (14th August).
Get the Best Fit take on the week in music direct to your inbox every Friday