It can be easy to dismiss the artists behind viral songs, the kinds which rack up millions upon millions of streams on Spotify, especially if they're faceless or hidden behind a pseudonym - but even then there's always a person (or indeed people), at the heart of these songs and the stories which they tell. It's these stories, which fit into the four-year-long narrative about that relationship that has won Leff legions of fans across the world.
As a songwriter Leff delves deep into himself drawing not only on experiences of his relationships, but of feelings of existentialism and loss alongside joy and the occasional bout of euphoria. As a producer Leff brings twists, turns, and synth flourishes to classic pop structures, giving his hook-driven tracks a flavour of something new while keeping a sense of the familiar.
Currently independent, Leff's hard work (and that of his team) shows exactly how far well-written pop songs can take you. Factor in his divisive eye for aesthetics, namely covering eveything in blue paint, and an attitude that sees him determined to win over even the most sceptical of audiences, then Leff's rise from viral sensation is set to continue as his catalogue of material expands beyond the one relationship that has been ruling both his personal and professional lives since he was 18.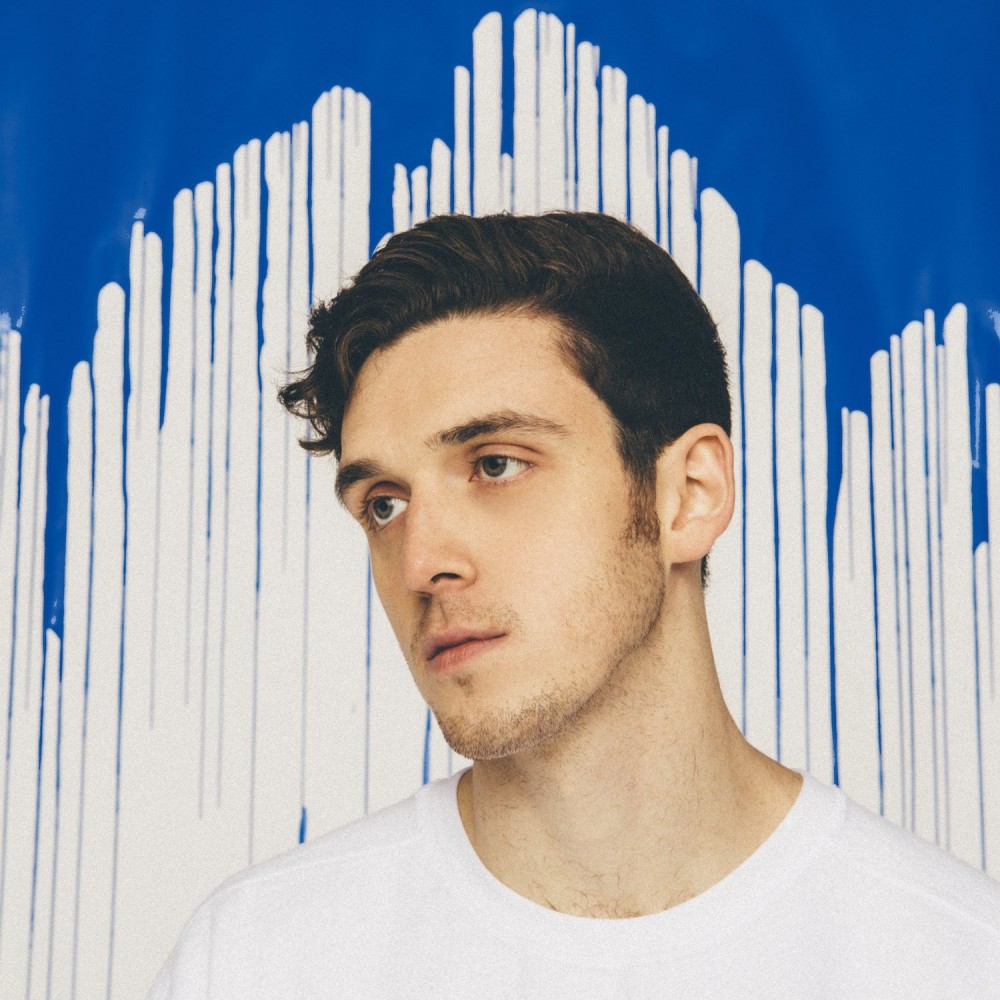 BESTFIT: You're a singer, songwriter, multi-instrumentalist, and producer. Do you identify as one more than the other?
Ari Leff: That's a really good question, but no. I always try to find the best way to explain this, but some days I wake up and I feel like a totally sh*t producer or a totally sh*t songwriter, but way better at the other thing. Or I even feel that way about me as a singer - when I was kid and I started writing songs and playing in bands, one of our friends' dads said we needed to get a new singer and that fuelled me. It always fuels me. I did sing like sh*t, but I always loved singing as a way to express myself. I would never consider myself a world-class singer or anything like that... there are artists who just sing and are always on perfect pitch, I'm definitely not one of those.
The only explanation I can come up with is to me it all comes from the same place. I almost see myself as a producer the same way a singer/songwriter sees a guitar - when I was a kid I got hold of a laptop and started playing with synths, weird sounds, and drums and the same way someone might pick up a guitar and play some chords.
Something that's different for the Lauv project is that your focusing your releases around a playlist, I met you when I was 18. Why did you decide to do this?
It took some time for me to decide to do it. I originally put out "The Other", then I put out "Reforget", and then the Lost In The Light EP. I kept writing songs, and I was in the middle of being in college and balancing that with a serious relationship, and I was writing songs about this relationship while I was in it and doing a lot of different things. I didn't realise until I moved out to LA and wrote "I Like Me Better" that I have so many songs that are about this four-year period of being in New York City trying to figure out myself as a person and all the ups and downs of being in your first serious relationship.
I decided to go back and put that in a order for people, if they want to listen to it that way or just listen to one song... but with the playlist it's like 'here's the way it was, here's the story'. I didn't want to call it an album because it didn't feel right or fair to me, because it's been such a long and drawn out process of me figuring myself out that I want the first album to come after this.
Totally. But debut albums tend to be an artist's life's work up until that point, condensed into 10 tracks or whatever.
I've been releasing those first things as I go. I wanna be in a whole new head space after I met you when I was 18 and go and really treat that as the first body of work.
In terms of the doing the playlist, has it been more of a creative decision rather than following changes in listening habits?
It's always so confusing to explain it to people. It's definitely been more of a creative decision for me, because these songs are connected and if you wanna know how, then here's how. Whenever I walk in people always ask 'so you have a playlist?' and it's definitely a weird thing to try, but it's been more for me to give people that story if they want.
Have you noticed your own listening habits changing towards playlists over albums for example?
You know what? I kinda feel like I've swayed. I went very much from periods of time where no artist put out a body of work that I love, so I'll love this song by this person and this song by this person, but more recently I've fallen back in love with albums in a really intense way. This girl Phoebe Bridgers has an album that I love, St. Vincent's most recent album, and Post Malone, his album is f*cking crazy... it's definitely gone back and forth.
Do you think the album's dead yet?
I actually don't. I think people think - and I thought for a long time - that the album is dead, but I also feel like the same way about social media. There's been this weird swing: for a while people were putting on the same filters and all these things to try to feel like they have an 'aesthetic' and a 'brand' and do this and that, but I feel like we're at the beginning of it going back to 'f*ck this I don't want social media to control me'. I feel like we're seeing artists put out really amazing albums. I don't think the album's dead, I think people are just trying to figure out how it works and fits in now. Maybe I'm just romantic about it, but people are always going to love full bodies of work.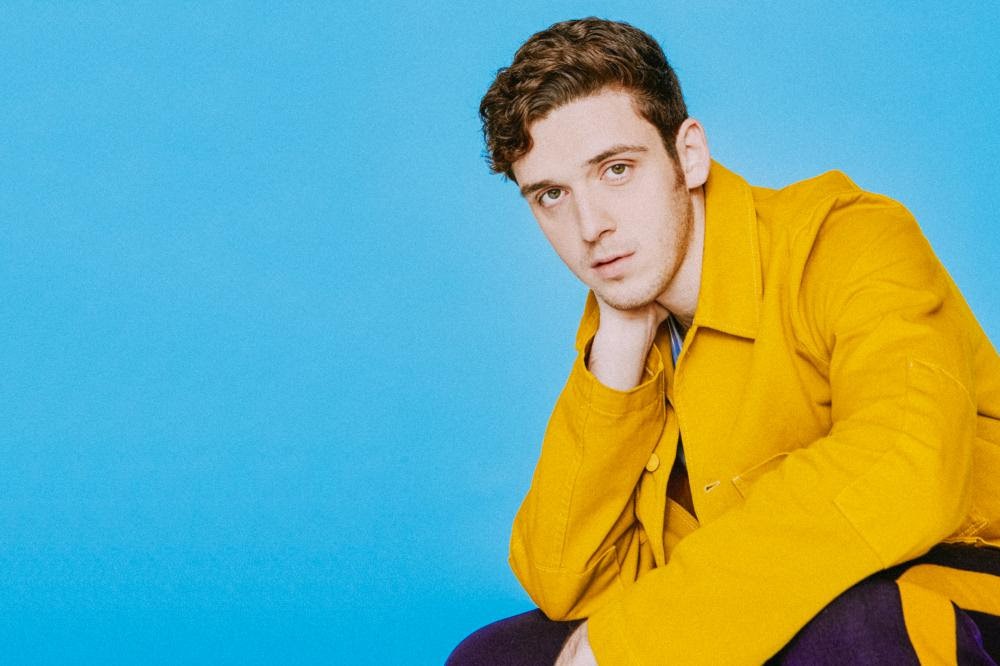 Releasing music the way you are - you're kind of taking the pressure off in terms of choosing a lead single, follow up etc.
I definitely have to operate in a non-pressure kind of way - that's my mentality, because even when I'm making music and recording I don't like to work in studios. It feels like too much pressure and I don't make anything that's true to me. In a similar way, I've been doing all of this with an independent team as opposed to a major label and lot of that is from my own mentality - to feel like I can make all the decisions with the people I really trust who I'm really close to, like my management and the extended team I've kind of handpicked.
Growing up you were around music from an early age: piano at five, viola at seven, and then guitar at nine. Was the rest of your family musical?
My two older sisters played violin and cello, and both my parents are scientists - but my dad has always been a musical spirit. He would walk around the house singing dumb songs in the morning about making coffee or whatever, so I think I was kinda surrounded by that. I think it was almost the same way some kids grow up and they're made to play sport (and I did that too, my parents had me do sports camp and I'd try, but I didn't really love it). I'd taken piano and viola and stuck with it, but when I picked up guitar I fell in love with it in my own way and I was really like 'music is what I want to do'... well that and skateboarding.
Do you still skate?
Barely. I really wanna skate more, but I don't have time... that's a bad excuse.
You furthered your interest in music by studying music tech at NYU. Completely different from messing around on your laptop or with your guitar at home, right?
It was very technical. There were a variety of classes, but I definitely got a taste of building stuff, like a synth or an EQ, or learning acoustics, and how to properly mic a piano in a concert hall. At the time I was not sure of myself as an artist, especially in the beginning, and I was interning at recording studios and I thought it would be a safer path to be an audio engineer, or to sit behind a desk and record other people or be a producer. It gave me the chance to experience that and realise that I still really did want to be an artist.
Can you pinpoint that moment to anything specific?
It was after I wrote "The Other". I wrote that song with one of my best friends, Michael Matosic, and I write a tonne of my songs with him. We wrote that song and it was so different - we were writing song after song after song, four or five days a week, then we'd go to class and then we'd be writing songs, making remixes and whatever. I was in a place where I was really emotional, then we wrote this song and it felt so different from the other ones, so I was like 'maybe I'll sing it and keep it, just for fun'. That was the point where it finally felt right.
You've said in the past that "every song I write puts me better in touch with myself". So who is Lauv?
I feel like my identity changes all the time. I'm in this place where I'm definitely a relationship guy at heart, but I went through a really serious relationship (of which all of I met you when I was 18 is about) and I've been singing these songs every night on tour and I'm finally in a place where I'm a little bit lucid and everywhere and lost. Not lost in a bad way, but spending a lot of time with myself and alone and exploring. I'm very much in an explorational state where I live in LA, but don't really love LA so I'm lucky I get to travel and play shows. Right now I'm discovering I'm a pretty nomadic spirit and quite like being all over the place.
Would you say Lauv is different to Ari?
Wow - yeah, that's interesting. I feel like I have trouble separating them. I think about that sometimes. I feel like some people are good at separating their public persona from their private lives, but since everything I share through my music is Ari, I don't really separate.
Do you think it's something you'd want to try separate more in the future?
I don't know if I'll ever intentionally separate it in the future, but I see myself potentially making other projects. I find myself with a lot of other ideas outside of the music I make as Lauv, and I definitely will in the next year or two have other monikers and personas for other creative things, whether that's music or clothing or writing.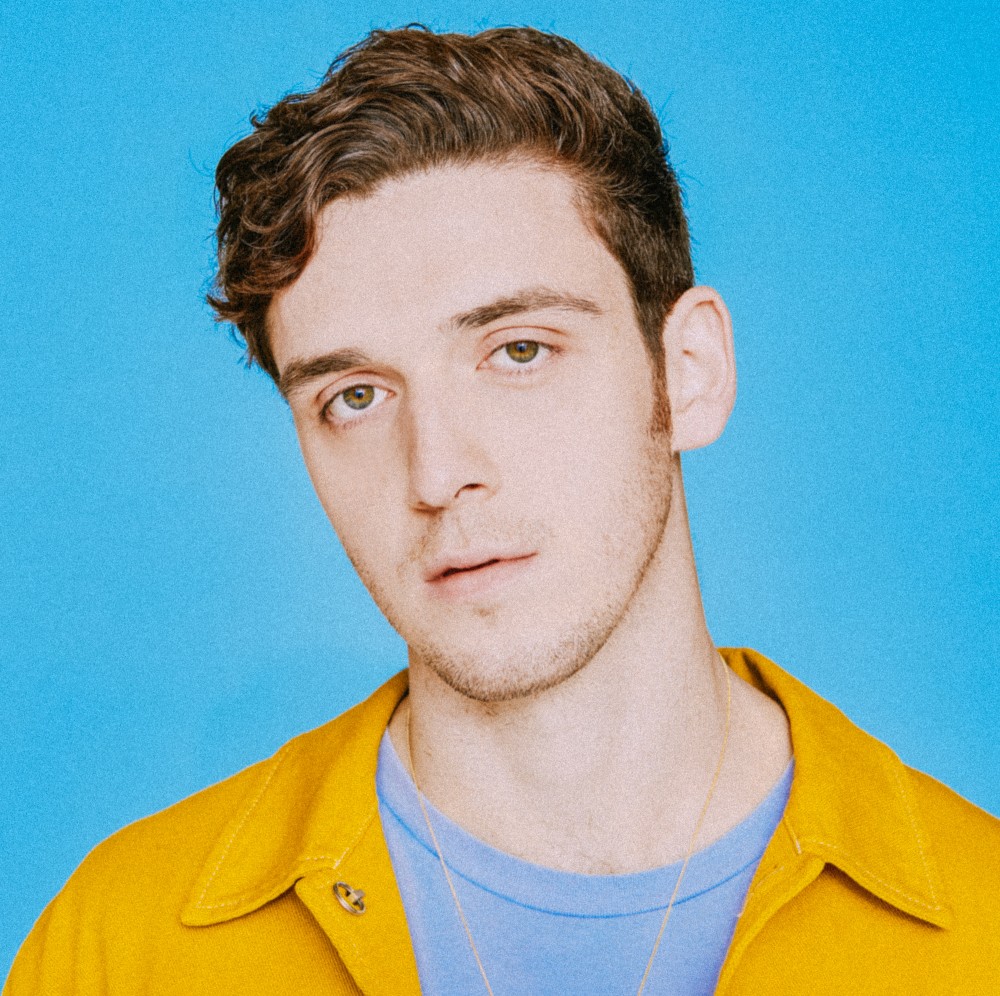 Speaking of clothing, let's talk about your merch. I love the long sleeve 'blue'shirts.
Yeah so there's blue boy, blue girl, and blue they - I like wearing the blue girl. Obviously masculinity is fragile and there's always stigmatism about a man having to have a certain type of energy. I have a tonne of feminine energy as well.
In terms of showing different sides of your personality, where does that fit in with the whole 'sad boy' aesthetic?
I definitely think this will happen more and more over time, but there's a few more songs that I've been finishing for I met you when I was 18 that are especially sonically different and they show different sides.
Do you think we might get to see a party-Lauv, a contrast to the stuff you've put out so far?
I don't know about that... I've tried to write party songs just for fun with my friends and I suck at party songs! I get immediately cynical and existential about it. I'm kind of a bummer unless you feed me enough drinks, so it's hard for me to write a straight-up party song because I overthink it.
You've had experience collaborating as a songwriter, not only as an artist, and Charli XCX's "Boys" has your name on it - and Cass Lowe, Jerker Hansson, Emily Warren, Ingrid Andress, and Michael Pollack...
Jerker is a brilliant producer and writer. He had the track and it was sent to us to try and write some verses. Ingrid and Michael are my good friends and we got in the room together (my bedroom) and we wrote verses. I actually didn't realise until we got another version back that Emily and Cass had then worked on it, and I know both of them as well, so it was definitely the most unique songwriting experience I've been a part of, but it was really cool.
In terms of live shows you've played your biggest ones supporting Ed Sheeran in Asia. That's big.
Going to Asia for the first time and opening for somebody like Ed Sheeran is crazy. It's one of those things you think about growing up - imagining what it would be like to open for an artist like that. Growing up when I was playing in bands, hustling so hard for stuff like that, and for it to actually happen still doesn't feel real to me... I don't know how to finally accept that. It's so different to the tour I'm on right now which is my headline world tour. What I'm doing now is way more intimate, smaller venues, strictly my fans, but they've both been beautiful experiences in different ways.
You used to book the shows yourself for your high school band, emailing venues and doing it really DIY.
I have one really specific memory about playing some place in Tennessee. We showed up at one venue and I think the promoter had forgot we were playing because it was in the MySpace days and booking it in such a weird way. I think my sister was driving us on that tour and we were just in a little Subaru car and there was a folk bluegrass group earlier on that night, they packed up and we got set up. We played for almost no people except for the staff at the venue and they must have had family and friends who worked at Papa John's who came in after they finished their shift. I'll never forget thinking that this is the dream, I was living in Pennsylvania and driving all over the country with my sister playing shows to nobody. Good times.
And you've got the Europe shows coming up next.
I'm so excited. Playing "Paris In The Rain" in Paris is going to be so sick. I've heard that the UK - London especially - it's really hard to break into the live scene, but I feel ready. For the longest time I felt nervous to come to London, but I'm confident in the show and really excited to bring it and see how people react.