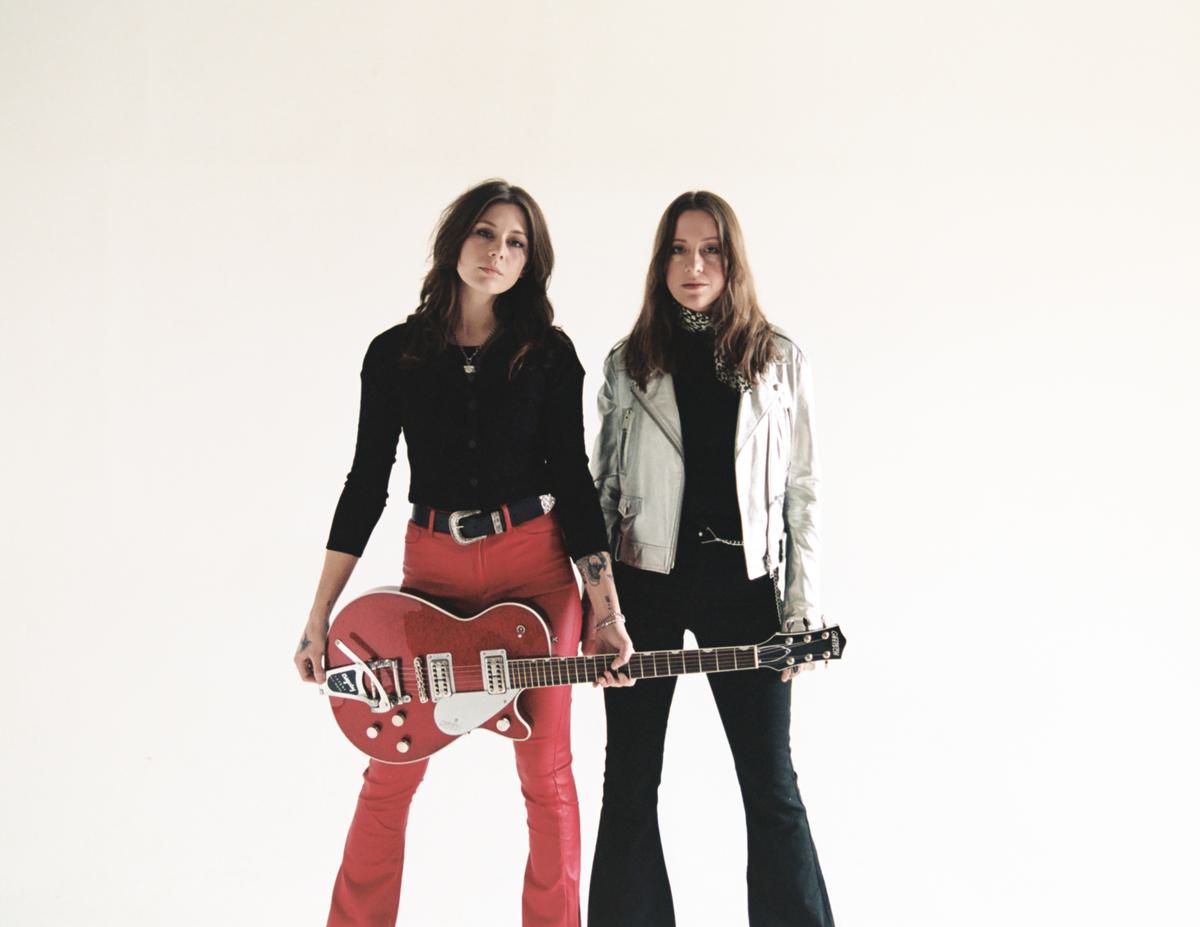 Larkin Poe Are Doing Things On Their Own Terms
03 November 2022, 09:00
After a lifetime on the road, the pandemic forced Larkin Poe to reconnect with home, their creativity and each other.
On new album Blood Harmony, Nashville-based sisters Larkin Poe learnt to celebrate their Southern roots, covered new emotional territory with each other and embraced the joy of living in the moment, and all on their own terms.
Born in Knoxville, Tennessee, raised in North Georgia and now living in Nashville, the Southern states should be soaked into the lifeblood of Larkin Poe. But it took an enforced period at home to help them re-connect with their upbringing. While their last full-length, 2020's Self Made Man, celebrated female power and creativity, new record Blood Harmony continues that theme, taking in even more of sisters Megan and Rebecca Lovell's shared history.
"I think it's also a theme of reconciliation and acceptance," says Megan from her home, smiling through a little jet-lag after a brief trip to Paris. "For many years of our career we've done a lot of genre-hopping and we've really pushed a lot of musical boundaries. I think a lot of it has been in running away from our Southerness, from the fact that we grew up playing bluegrass music."
Megan and Rebecca's careers in music began over a decade and a half ago, playing with their older sister Jessica as the Lovell Sisters. The group disbanded in late 2009 and the following year Larkin Poe rose from the musical embers. Over the course of five studio albums they've taken in blues, Americana, classic rock n roll and everything in between. "I think there's a lot of stigma attached in certain parts of the country, in certain parts of the world, to Southerness, and with good reason," Megan continues. "I think trying to wrestle with that in a way that is accepting has been important with this album in the lyric writing, in the imagery we suggest, in the flavour of the music, in trying to be representatives and ambassadors of the type of Southerness that we want to express."

Megan and Rebecca moved to Nashville around seven years ago looking for a change. They picked the musical capital for its endless possibilities, its heritage, and off the back of years of good experiences. It also means they're still close to family in Northern Georgia by way of a three and a half hour drive, "not far" says Rebecca to my raised eyebrows. "It's so easy to tour in the UK because really, everything's so close together by our standards," laughs Megan.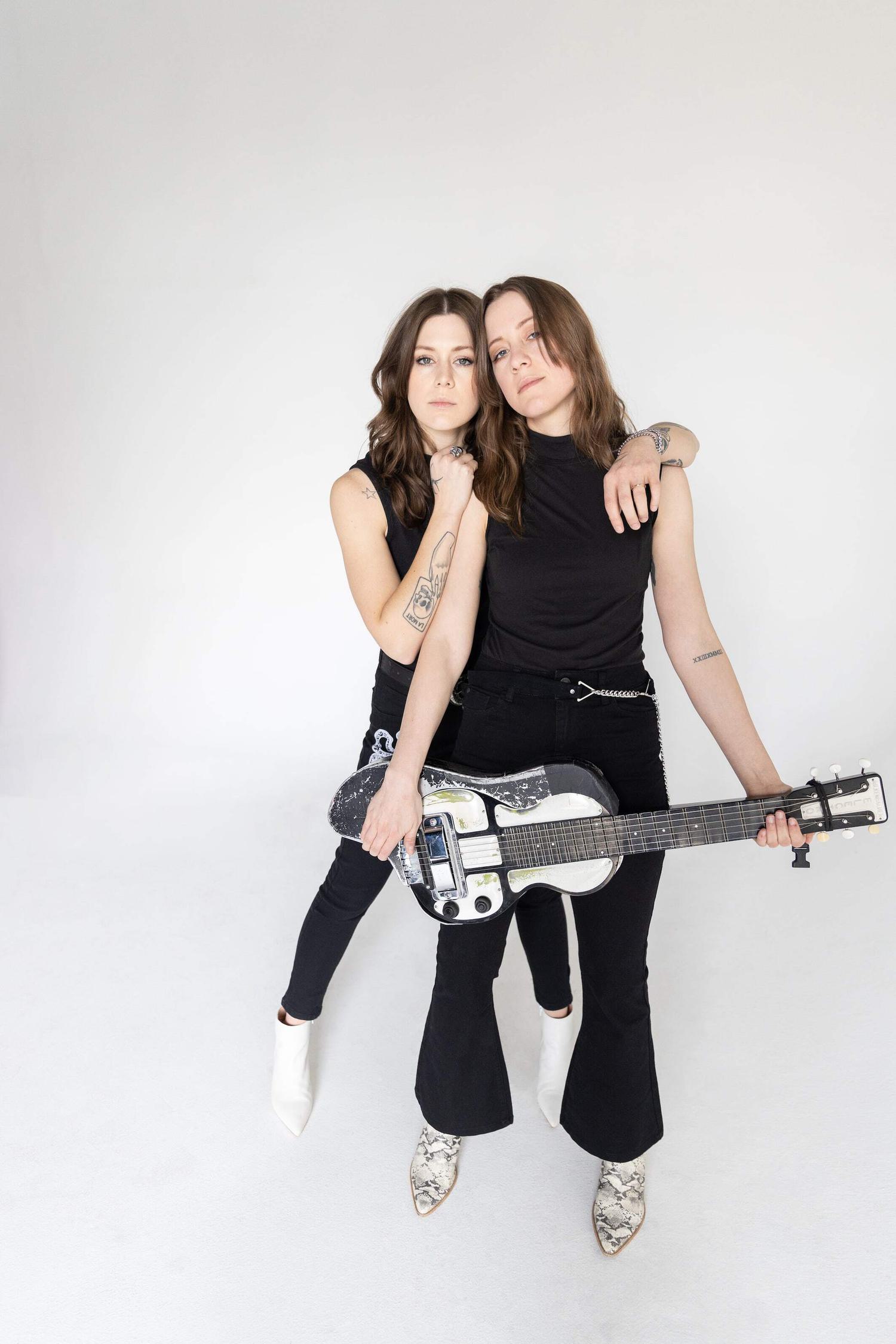 The Southern culture reflected across Blood Harmony isn't just about a particular sound or style, it's much more emotional and evocative. It's an attitude and approach, the openness of Southern hospitality, the warmth of community and the cultural signifiers that highlight the nuances of identity. "I think the South has so much good to offer," says Rebecca. "Everybody is a mixed bag and particularly in the US. In having this acceptance, it's acknowledging the things that we want to learn from. We're trying to write and fully realise who we are as people and let our Southerness be a part of who we are, but also on our own terms. That's an interesting balance to strike and it's something that's taken many years and will take more years to continue to figure out how to do as a twenty-first century female-fronted blues rock n roll traditional American band."
That sense of home was even more rose-tinted after a touring schedule that had the band out on the road for the majority of their adult lives. "We were raised in a household that was very open. There were always people in our house that our parents wanted to welcome in and that's a feeling of Southern hospitality and Southern comfort that we miss when we're away," says Megan. "It's something that we think about with nostalgia when we're touring. On a normal year we're away from home quite a bit, so we do think of our home with fondness and it is a theme that runs through a lot of our songs."

It's impossible to reflect on the last couple of years without mentioning the pandemic, and when lockdown did finally ground Larkin Poe, it brought with it the space for reflection but also a sense that something was missing. Despite finally being able to enjoy the comforts of home-life, the absence of playing live, of seeing fans face to face and the constant distractions that come with travelling, began to weigh on the sisters. "It was such a challenging time, on so many levels. But being able to lean into music and at least get together and play and connect with the outside world through live-streams, that was very important for our sanity and mental health, I think," Megan says.
Having already started a covers series on YouTube, Larkin Poe embraced live-streaming for the course of the pandemic, continuing to connect with fans. Releasing Self Made Man in the summer of 2020, it not only provided them with an outlet to tease and share new material in the absence of live shows, but gave them a chance to experience a degree of feedback and appreciation. "There have been so many years where I have been deeply resentful of social media. But then we got into the pandemic and literally one of the biggest things that kept us in a healthy frame of mind was being able to connect with people on the internet," says Rebecca. "Because of the work that we had put in engaging with people on social media, these folks were able to come in and be emotionally there for us. Showing up for yourself and other people can pay dividends in ways you just didn't anticipate."

A result of their time at home and a reaction to the feedback received from their efforts online, they rounded off 2020 with the release of Kindred Spirits, a collection of stripped back covers. "I think it truly was just suddenly having a lot of time on our hands and listening to our fans," says Megan. "We see so many comments asking for recorded versions of the songs, so it was like, why not?"
Despite the levels of restrictions varying around the US, Larkin Poe spent the first half of 2021 still quite isolated. But as things began to unlock, towards the end of the summer they were able to get back out on the road and make up for some postponed dates. Arriving home at the end of November and energised with the euphoria of playing live, they decided to start writing a new record, albeit with a fresh approach. "We wanted to change our ethos on how we recorded this album because since 2017 when we started our own record label we began self-producing and we became obsessive about keeping everything in-house between my sister and I," says Rebecca. "We decided on this album that we wanted to open the gates a bit wider so that we could better facilitate our recorded sound and our stage sound being more one and the same."
Where on their past three albums the duo had not only self-produced but also programmed the drums and played all the instruments, for this new album they decided to broaden their scope. Their time away from the road inspired them to write a record that was born ready to tour. "We wanted to have live drums, we didn't want to programme the drums. We wanted to bring in our members from the road and musicians that we trusted to help us create the sound of this album," Rebecca continues. "So with that thought process, I do think it shaped some of the aesthetic boundaries that we were gonna live within for writing, which is really helpful for me as a songwriter because I think sometimes I can be paralysed by possibilities."
The duo invested the most time they'd ever spent on pre-production, preparing for their live recordings and working on the bare bones of their songs. With no live dates on the horizon and no enforced deadline, it meant they could embrace their creative process and push themselves further than ever before. "It meant we actually had the time to sit and write together and stretch out together," Rebecca says. "I didn't think we could know each other that much better but my lord we covered some new ground together as sisters and as writers and arrangers and I think it opened up some really cool emotional doors on this record."
With the additional time and space, the sisters not only expanded their process further than before but found themselves working more collaboratively. Taking their experiences of playing stripped back tracks and cover versions on their live-streams, they leant into the rawness of their songs."If they can stand on their own two feet without production, then that's a song that you know will be able to be carried forward in a lot of different ways," says Megan. "It was a very interesting way to approach writing this record and a little bit different than we have done in the past. We now know these songs will work live and we're really excited to play them. Instead of, 'Oh my god we have to schedule weeks of rehearsal to figure out how to play these songs', we already know how to play these songs."

Larkin Poe co-produced the record alongside Rebecca's husband, Texan musician Tyler Bryant. Half the album was recorded in the couple's home studio, while the other half was laid down at a local studio the band were familiar with. For the recording they brought in longtime members of their live band including drummer Kevin McGowan and bassist Tarka Layman. "We wanted to be in comfy, cosy spaces so we weren't needing to fill any big shoes or thinking about the dollars ticking away as you're in this big, fancy studio," explains Rebecca. "We did have a greater level of comfort in knowing where we were at as we were recording, which really did feel good."
Blood Harmony is a swaggering statement of intent. From the opening guitar crush of "Deep Stays Down" it feels like a record that's been written with that explosive live moment in mind. Juxtaposing breaths of intensity against soft sentiment and melody, its strength is in its dynamism. The organic recording process holds force with guttural guitar lines that you can feel as much as hear and drums that switch from the bombastically heavy to measuredly intricate. "Bad Spell", Larkin Poe's homage in part to Screamin' Jay Hawkins' "I Put a Spell on You" is a gut-kick with thick, driving riffs and playful construction, while "Kick The Blues" is an instant call to the floor that exudes pure joy.
Conversely, tracks like "Georgia Off My Mind" and "Southern Comfort" feel like love songs to home. Rich in emotive lyrical nods from "blue jeans leaning on a hot car" to Coca-Cola and peaches, they emanate a sepia warmth mirrored in vocal harmonies and luscious country guitars. Throughout the record, Rebecca's vocal is placed front and centre, leading the band and giving another edge to that live feel. Narrative is often eschewed over imagery, except on the title track "Blood Harmony" which brings the record together, mixing nostalgia with familial stories and seizing the soul of Southern rock n roll.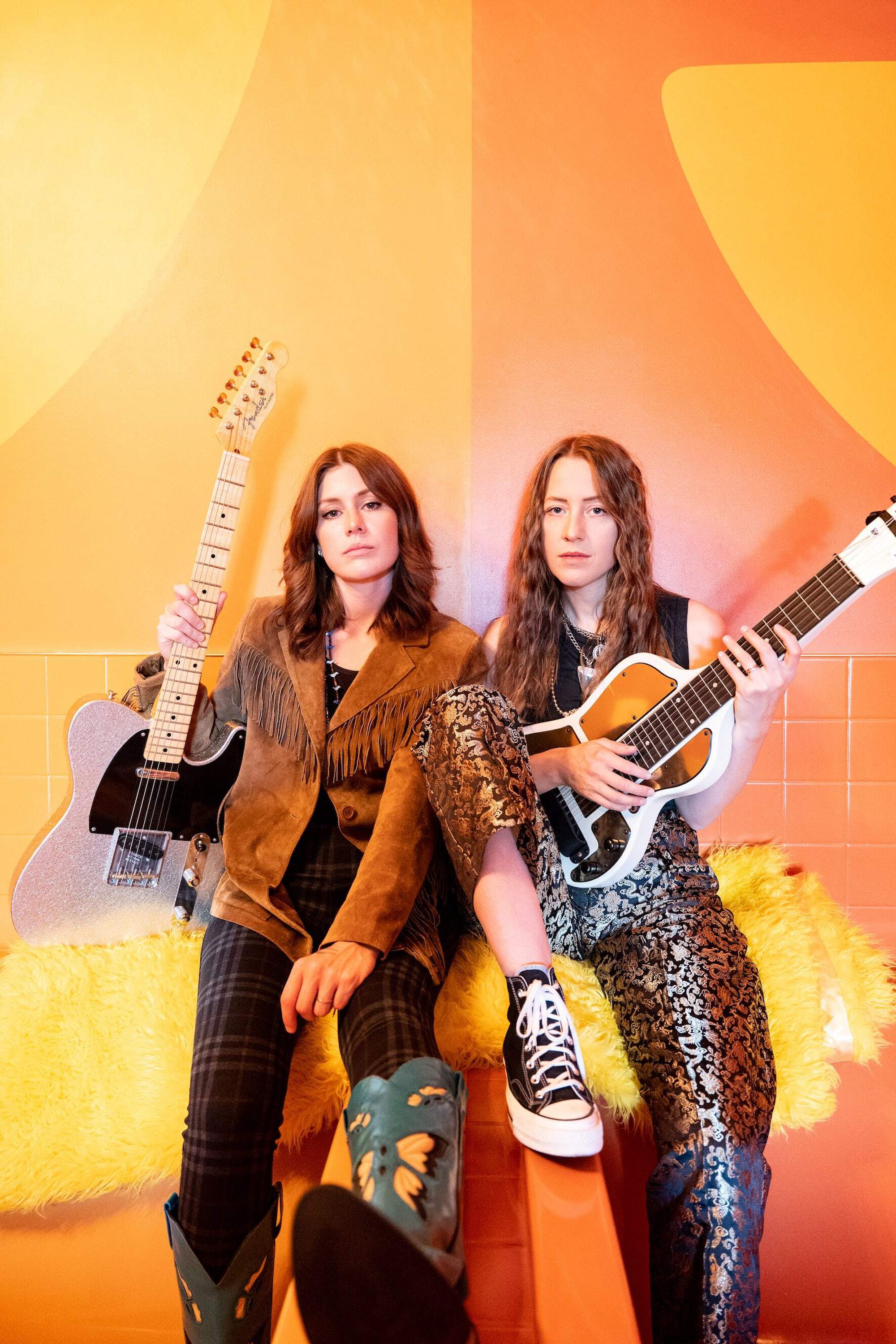 If these songs were made to stir the feeling of live, there's no doubt that they will be fully embraced when played out. With its propulsive groove and instant kick of drums, recent single "Strike Gold" is likely to tear any venue floor into a pit. "I think "Strike Gold" is very much about us in our career and our outlook about our music and the paths that we've taken," says Megan. "Sometimes, I think we've taken the long road because we've wanted to be really true to ourselves. "Strike Gold" is definitely about trusting your gut and trusting that it's going to be the right move no matter what, you're gonna get there in the end."

It may have felt like a long time away for a band who've been so consistent in their touring, but for Larkin Poe the break has only reinforced their love of what they do. "I think that was the first time we'd been at home for a solid year in like, fifteen years. It has its silver linings, to be around for all of the holidays and be around for all of the birthdays and see your family and be there for people," says Megan. "That was definitely the positive of getting to experience what a homelife is like, but also of course, just missing being able to look into people's eyes instead of the lens of a camera. There's nothing like a live show, it's so exhilarating."
As well as reflecting on the positives of playing live, it also gave them space to reassess how they approach their lives as touring musicians and the downsides of being in constant motion. "I do think, having adapted ourselves to such a fast-paced existence where there is a lot of opportunity to shove emotional quandaries and stuff into a quieter corner of your mind," says Rebeccca. "I think it was interesting for Megan and myself to work through some stuff together because suddenly there was expansiveness and space to dig into things and to hear from so many of our peers in the music industry who were having major emotional breakdowns. Interesting to return to touring now, a couple of years on and see the shift in energy. I do think there is a heightened sense of gratitude that we experience getting to play shows and from the crowd."
Returning to live in 2022 doesn't come without its challenges. As well as the mental and physical toll, there are logistical issues. A lot of crew left the industry during the pandemic, so it's harder to find people to tour with. Plus, with everyone wanting to get back on the road there's higher demand for buses, backline and even venues. Costs are higher while fees are the same as before, if not lower. But it's a set of challenges that Larkin Poe feel prepared to navigate. "For years and years we were out on the road touring and it would be a butt in every seat in a van and perhaps someone's holding the merchandise in their lap and what friends are you gonna crash with?" says Rebecca. "Specifically in the UK, that has been such a huge part of what has kept us afloat is the support of English music lovers and the fact that we have had friends that have allowed us to stay with them. So to be able to be armed with at least that experience is somewhat a comfort level with being uncomfortable. To go back on tour we're like, nothing can phase us."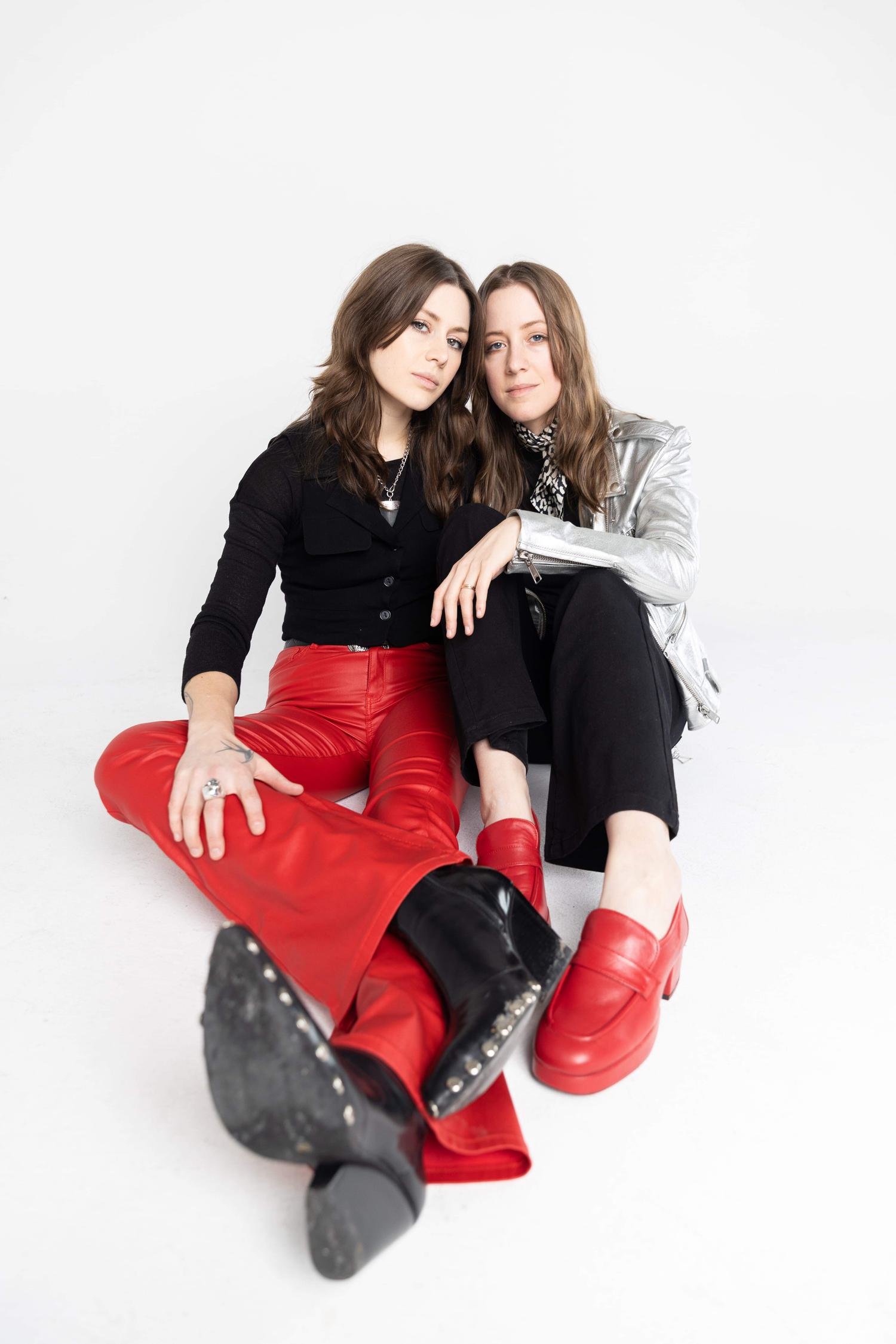 Not only do they come with a seasoned approach to kicking it DIY, but also a healthier mental attitude to the struggles of life on tour. As easy as it is to wish your life away when you're having a bad day, Larkin Poe try to practise living in the present. "Even if we're having a really crappy travel day where we're jet-lagged and sometimes it can be very unpleasant, even at that moment you could say, 'But this is a really good cup of coffee,'" says Megan. "That is the positivity I'm seeking to embrace. We're surrounded by darkness but there are also cracks of light, so why not focus on the light instead of the dark? It can make your whole outlook brighter, and it makes life more pleasant."
Taking control is certainly at the centre of Larkin Poe's approach to their career, from starting their own label to engaging with their fan base to self-producing their own albums. In writing Blood Harmonythey knew how they wanted the live shows to go down, and now that they're back out touring they're reaping the rewards. "Because we've spent so much of our life out on the road, you know what moments you want to share energetically with the crowd," says Rebecca. "We want to be the time out with friends that helps you deal with the rest of the week, the emotional release. The special thing that happens at a show, which is everyone coming together and celebrating a unique thing in the moment with other humans, and you're all there and the body heat and the sweat. It's ritualistic in a really cool way and it's so awesome when you have the right songs to facilitate those moments with people."
Releasing through their own imprint, Tricki-Woo Records, gave Larkin Poe the freedom to do things on their own terms. Started as a reaction to feeling like they were being pulled in different directions and wanting to follow their own guts, the initial response only further cemented their self-belief. "I think we just don't want to have to answer to anyone. I think we are people pleasers, we want to make people happy and we're definitely musical chameleons - we can do a lot of different genres," says Megan. "We started to see ourselves have this rise of people showing up at the shows and singing all of the lyrics and shows selling out. It felt like an immediate confirmation that what we were doing was the right choice. And we love to hold the reins, even though it's more pressure on us, it's a lot more fulfilling."
Not only does their affirmative method mean that Larkin Poe can work on their own terms, it also means that they can work to their own timeline too. "We actually are able to give our listeners a real time approach of where we're at because we're able to write, record and release an album in under twelve months, and in this case under eight months," says Rebecca. "That's remarkable and special for us."