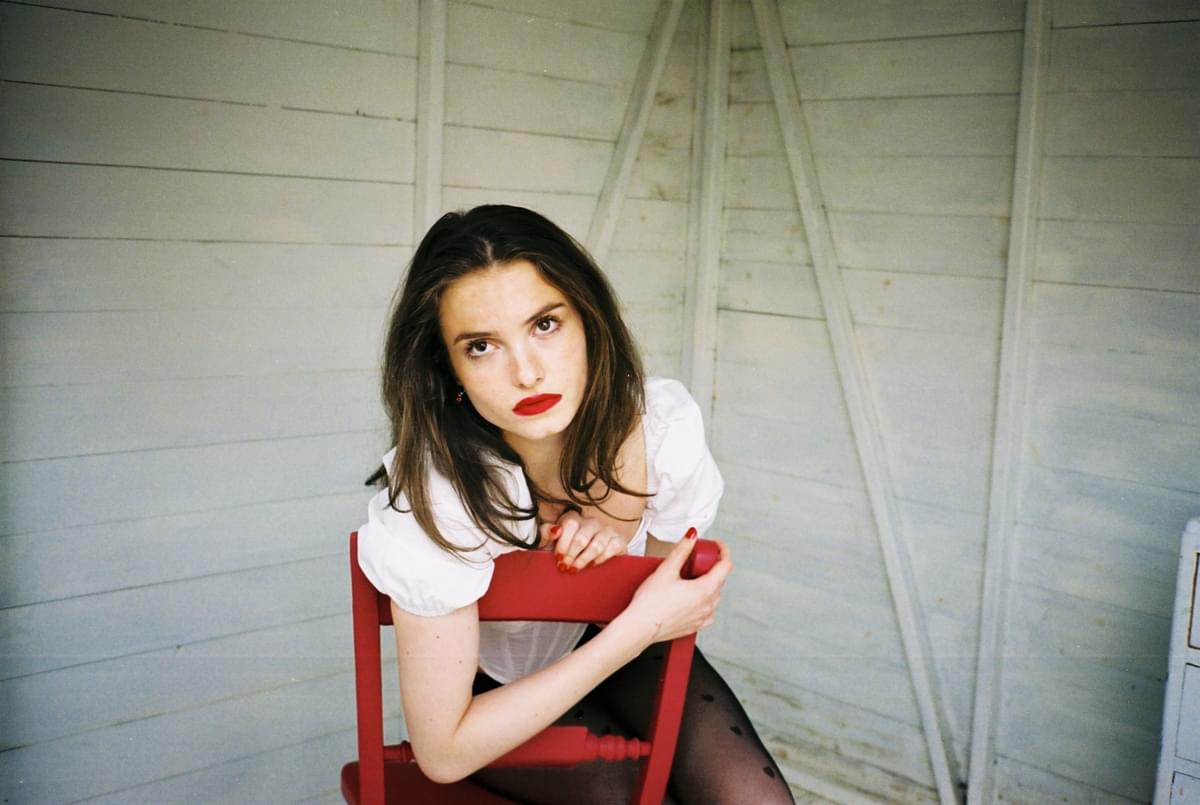 On the Rise

Ladybyrd
21 September 2022, 11:00
Leaving a quiet upbringing for the hustle of London's music scene, singer-songwriter Ladybyrd has thrown herself into a new life.
Madeleine Pearson-Gee will be the first to admit she had a sheltered upbringing.
Now going by the stage name Ladybyrd, inspired by a nickname passed down from her granddad, she looks back on her childhood fondly. "I was very committed to school," she says. "I was obsessed with working hard and my studies, so that just took over my life."

From Buckinghamshire, her dad worked as a vicar. But rather than restricting her horizons, Ladybyrd believes it opened her to a wide range of experiences. "Growing up in a church community, you just get to meet so many different kinds of people," she explains. "It definitely matures you quite a lot. We'd always have lots of people over from all walks of life. It was an amazing upbringing."
One of four children, both her sisters were also musical, and her dad would often play the piano when they were together at home. "My younger sister is three years younger than me, we just get it. We are on the same wavelength of music, exactly," she smiles. "Around the house we'd always be harmonising with each other. I feel so bad for my parents and my brother because there was always singing going on."

She began writing songs on the family piano, inspired by the movies they'd watch, often playing late into the night. At school, she'd duet with her younger sister, sometimes as part of special assemblies. Ladybyrd remembers one such occasion, where they were asked to sing at a memorial service. "We had a day's notice and we sang "Everglow" by Coldplay because the lyrics resonated so strongly with the situation. My sister was crying during that performance," she says. "Moments like that make you realise what it's all about and how music can actually change an atmosphere, can change people's lives and help you get through a situation."
When the pandemic hit, Ladybyrd was head girl at her school, about to enter her final year of A Levels. Not only was it a stressful time academically, but the added pressure of being a spokesperson for her year left her burnt out by the end of her exams. "It was an absolute nightmare," she explains. "I was on my emails pretty much every night and that was the extra thing on top of A Levels that was stressful. Online school was definitely not the same as being at school."
However, she still found the time to write one song a day, her enduring creativity helping to create space for her studies to really sink in. "I was very productive," she smiles. "Maybe it helped me revise, thinking about it from a creative angle. Getting in the minds of characters is so fun."
Unbeknown to Ladybyrd, a friend of hers had sent some of her demos to a contact in London, British songwriter and record producer Adrian Zagoritis. Zagoritis loved what he heard, and offered to help develop her as a new artist. "I sent him probably fifty songs I'd written," she smiles. "Then we had Zoom calls and really got on. I hadn't done co-writing before, but we did some lessons."
As the lockdowns eased, Ladybyrd decided to take a gap year to work on her music and recharge after the chaotic exam period. She moved to London, balancing jobs in hospitality with songwriting and gigging. "It's been less sheltered," she says. "I don't live with my family anymore, so I'm now drawing on a lot of my own experiences as well. I've just been doing loads of open mic nights every week, all around London. I love meeting new people here, and everyone's quite different."
As well as embracing inspiration from her own life, Ladybyrd's music draws cues from the acts she loves, like Bon Iver, Kate Bush, and the inimitable Taylor Swift. "I remember listening to Folklore and thinking, this is it. This is perfection," she says. "The stories that she's telling are so clever. I thought, well, that's the goal. Maybe in a few years I'll be able to write that well."
While co-writing may be a new adventure for Ladybyrd, it's one she feels she's being comfortably guided through. "I had my first co-writing session with Adrian and another guy called Thorsten Stenzel, and that was quite difficult. I was so embarrassed, but overtime you grow more comfortable and you can easily talk and share ideas," she says. "But at first it was really daunting and I didn't really get it."

From that first run of sessions came her debut single "Too Close To Call". A straight hit of yearning pop, dynamic production twists with direct lyricism to propel the song through its short but sweet narrative.
A more delicate cut, the piano-driven ballad "Stolen Sunlight" followed, while new single "Oblivious" finds Ladybyrd hitting her stride. A brooding rush of chorus and off-kilter delivery, it sears with an early 00's emo-pop angst, drawing out the darker side of her artistry.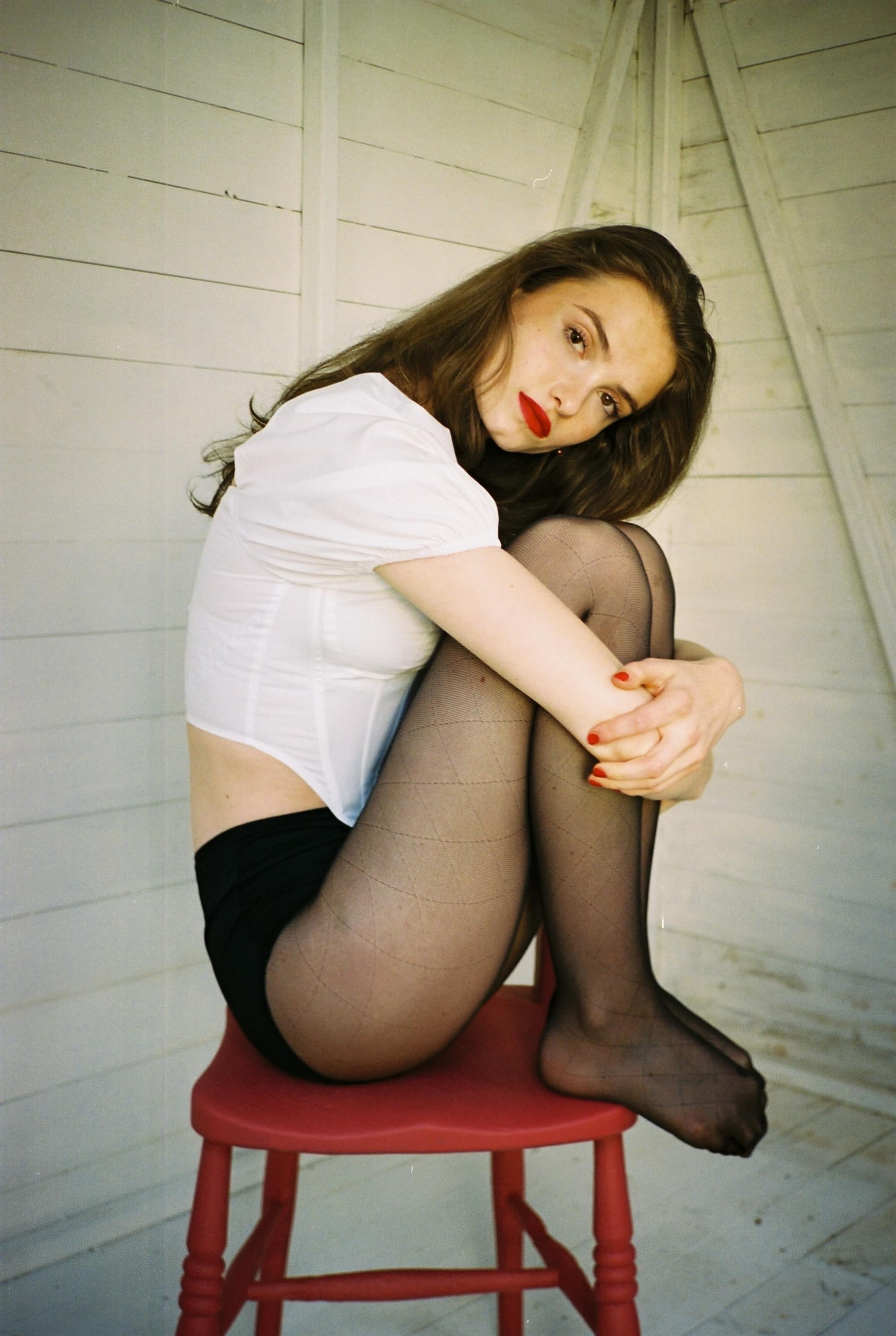 She wrote the melody while walking over Putney Bridge, singing into her phone. The story follows a young, naive girl who's being taken advantage of by someone in a position of power. "The sad thing is, the girl in this song is really in love with a guy and she kind of realises, but she kind of doesn't. He's actually tricking her and he's taking advantage of her youth," she says. "I'm quite a private person so I don't like talking about my own things so much, but I do sadly resonate with it. It is a personal experience as well."
The single marks the first offering from a forthcoming debut EP of new material that Ladybyrd is charmingly excited to share. "I think these first three singles show the breadth of my musical ability, and my sound and how it can change," she smiles. "It prepares you for what's coming next."
Get the Best Fit take on the week in music direct to your inbox every Friday