"Veronica! You look like hell!" "Yeah? I just got back."
Opening your breakout single with those iconic lines from 1988 coming-of-age movie Heathers is genius, especially when they embody the theme of pretty much every song you've put out prior to that. So that's exactly what L Devine did.
"I guess the movie Heathers just totally represents what the song is about, I love Heathers so much," Devine says, "but I actually didn't put the sample in there, the producer did. So we wrote the song and he sent me a version and it started with that clip from Heathers and I was like 'yes! Fuck yes, that's absolutely genius'."
"Peer Pressure" discusses existential thinking, social media, broken friendships, plastic surgery, partying, and more. That's a lot in a three-minute song, but Olivia Devine – a name she had to change due to sharing it with a porn star – has been doing this songwriting thing forever.
"I loved music growing up," she explains. "I got a guitar when I was like seven or eight, and as soon as I got that I just like fell in love with it, but I wasn't that into singing. I didn't know I wanted to be a singer, I was just kind of like writing little things on my guitar and writing stuff in my notebook and writing songs.
"Then it wasn't until I was a bit older that I realised you could make a career out of that, and you could be a songwriter, and there's people that write songs for other artists. For a really long time I wanted to do that, and that's why I moved to London, so that I could write songs for other people. And then when I got down here I realised I could just sing them as well. Then as soon as I started writing my own songs for like an artist project, I just fell in love with it, like every aspect of it."
The 21-year-old grew up in Whitley Bay, a coastal town close to Newcastle-Upon-Tyne - a great place to grow up as a kid, but not necessarily for a budding pop star: "It's so much more friendly and everyone talks to each other. Like you'll get on the metro and people will say hi to you, which I feel like no one would ever talk to me on the tube ever."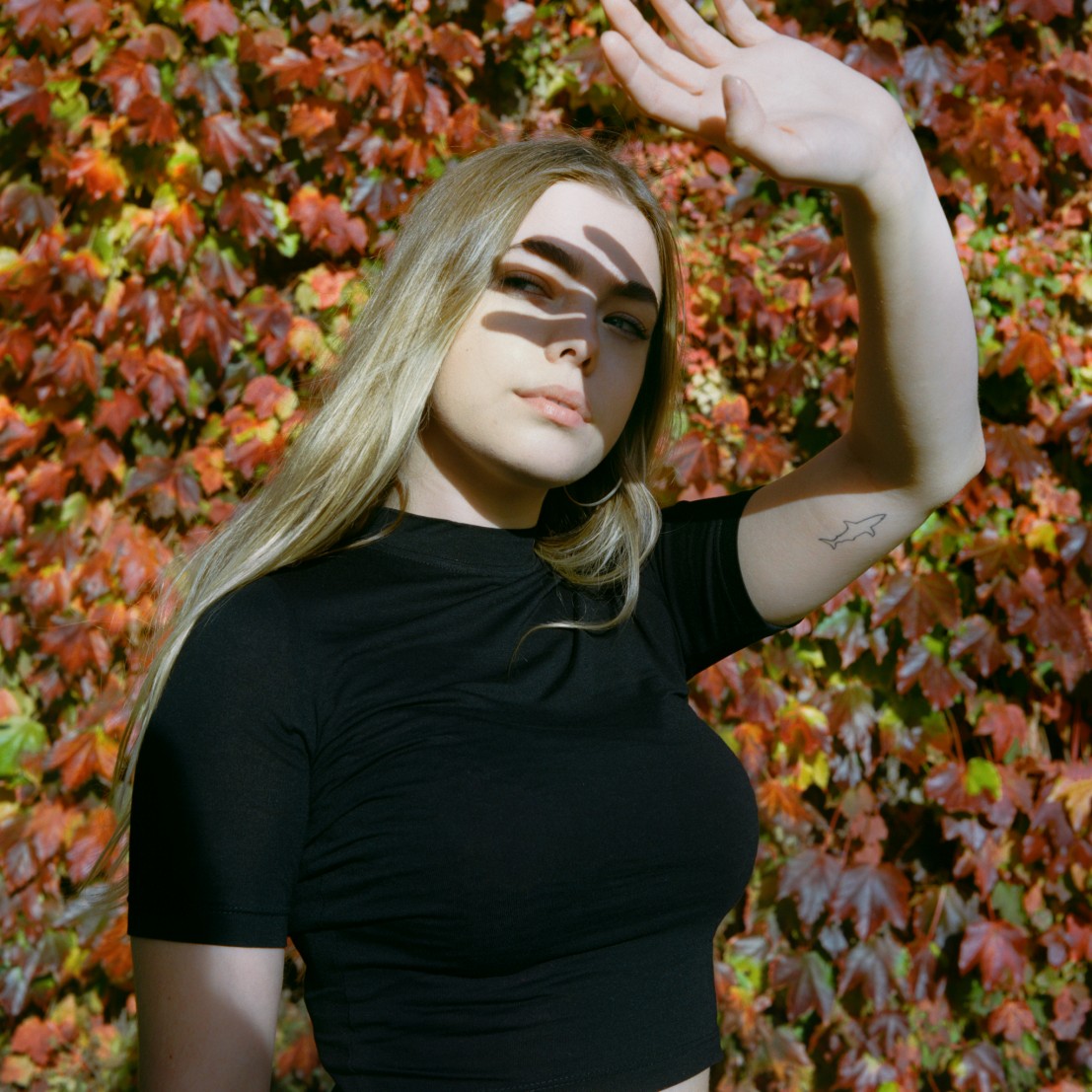 Luckily she met the "only pop and R&B producer in Newcastle to date" who got her in the studio every night to make the songs that would later get her signed when she moved to London.
"There's no one really doing pop in Newcastle - it's kind of all indie music, like people with their guitars way too high, it's just all this metaphorical shit, it's just not really the place for pop. No one gave pop any credibility so it was kind of hard to do that kind of music."
Prior to discovering pop and becoming "obsessed with the radio", Devine was part of a punk band with her childhood best friend Niall. Safety Pinz were a one hit wonder, inspired by Sex Pistols, The Clash, Ramones, The Undertones, and only ever produced one song. "We used to try and dress like punk I guess," she says. "We used to like slash the sides of our t-shirts and put them back together with safety pins because we thought that looked cool, I mean it definitely didn't but we were like eight so we didn't know any better.
"But we had this band called Safety Pinz and we had one song called 'Safety Pins Don't Always Clip On', it was really good though. I did have a CD somewhere but I dunno where it's gone, I need to find it.
"From then on I just got obsessed with pop music. My mum was a huge Fleetwood Mac fan so I listened to all of her records. And my friends at school were obsessed with hip-hop and R&B, so just like a huge collection of stuff."
"I just think there should be no boundaries, like everyone should listen to everything and no one's too cool for anything"
Radio-friendly pop led her to Scandipop, and songwriting legends like Max Martin and Robyn, as well as up and comers at the time like Tove Lo. "I just think they have an ear for pop that no one else has," she says.
Devine champions pop music as a credible genre. She believes in pushing the boundaries of pop, getting a message out there and never acting like you're too cool for it.
"That's like my biggest pet peeve when people are like "uhh I hate everything that's on the radio", I just think how can you think you're too cool for a certain type of music? It's so weird.
"Pop music, if it makes you feel good then what's the issue? If something goes to number 1 – and don't get me wrong I know there's some shit on the radio, but there's some shit in every genre – but if something is doing really well, it's doing really well for a reason. I dunno, I like all music though, I just think there should be no boundaries, like everyone should listen to everything and no one's too cool for anything."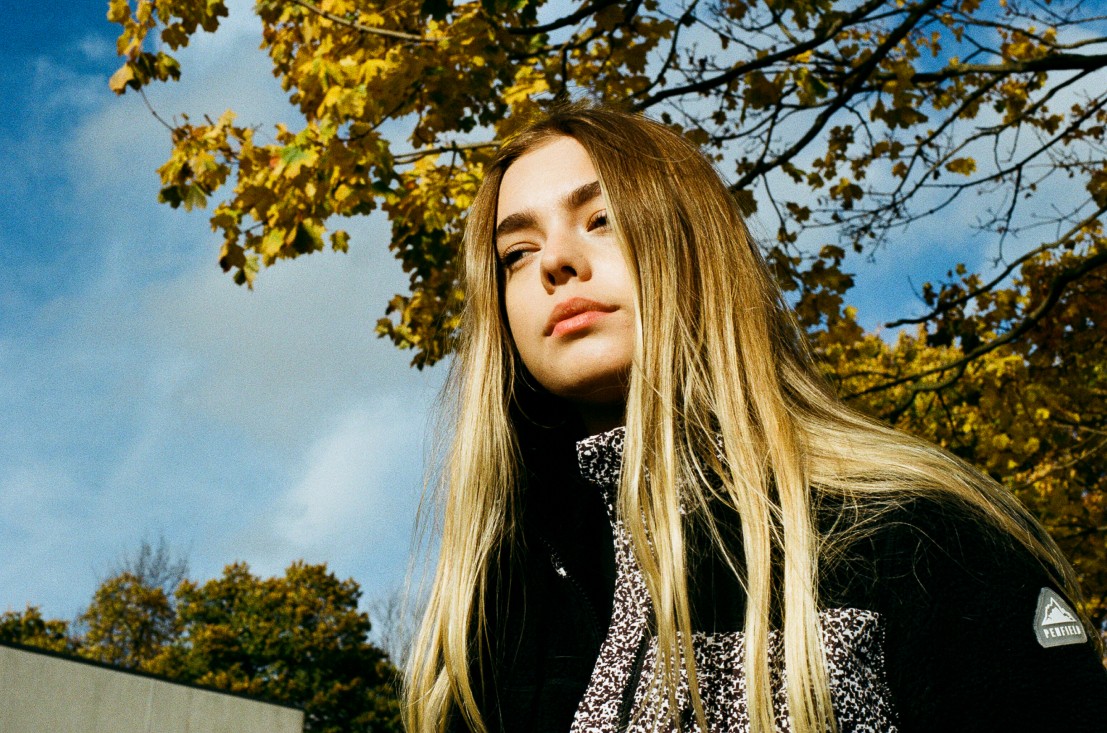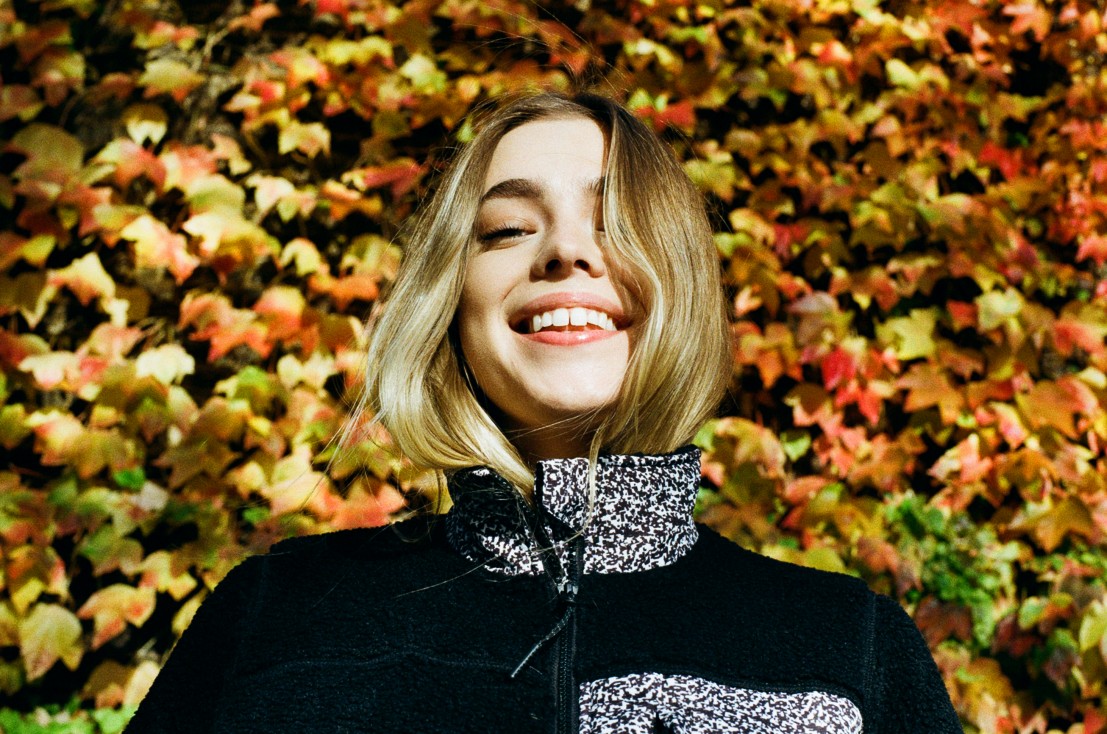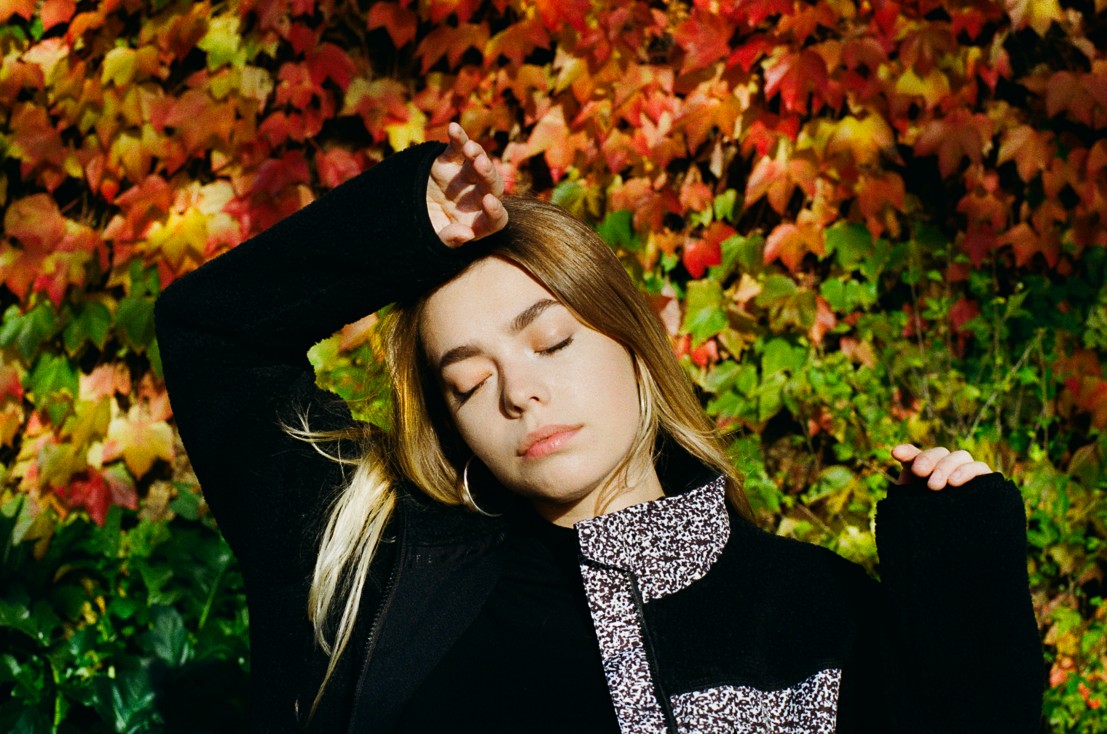 With artists like Charli XCX consistently challenging what it means to be a pop star in 2018, Devine wants you to know there's more to writing a solid pop song than you might think: "I think if people knew as well, like if they got into the studio and watched how some of the best pop songs were written, there's so much more to it and so many more in depth conversations that go into it. There's a lot of like formula that goes into it sometimes, and I think that's way harder to accomplish than just saying some weird shit on a guitar."
Charli XCX herself heralded Devine as the "motherfucking future" and actually wanted to release "Peer Pressue" herself. She spoke about her in a recent Billboard interview, saying she's going to be a really big deal. "She's one of my pop music idols," Devine says. "I've always looked up to her as someone who's like a pop innovator. So the fact that she's like talking about me is crazy, I'm so excited about that."
"In the political climate that we're in I just feel like you have to kind of say more than just the generic pop song that we've heard over and over again"
In a landscape where pop is constantly treading deeper into political territory, the pressure is on for artists to speak out about issues regarding the current political climate in their music. "There's definitely like stronger messages in pop. I do feel obligated to - it sounds weird but in the political climate that we're in, I just feel like you have to kind of say more than just the generic pop song that we've heard over and over again. I mean I love doing that, and I love writing love songs because that's just as real as saying something with a big message but I definitely feel like you should be saying something in your music now more than ever."
Following in the footsteps of artists like Hayley Kiyoko, Halsey and Kehlani, L Devine is fast becoming a trailblazer in the world of queer artists, which she definitely doesn't mind: "When I was growing up, I literally can't think of anyone, like I can't think of a queer artist, and if I was a 14 or 15-year-old girl that hadn't come out or had just come out, I would need that. It would make me feel so much more like I belonged to something, or just to see a queer artist like absolutely smashing it.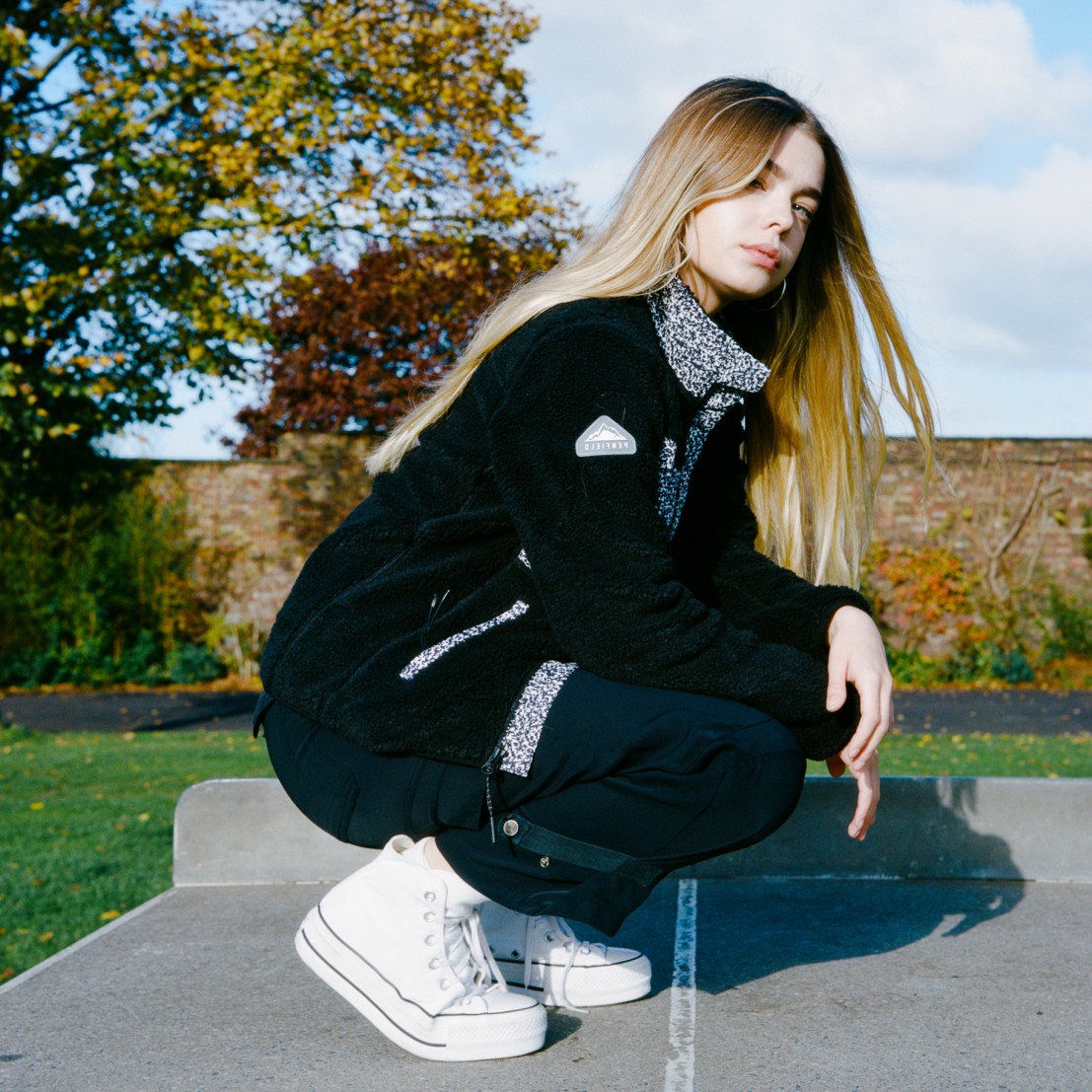 "Up until like recently it's been so – especially with girls and girls together in music and entertainment – it's been so overly sexualised and its kind of nice now that there can be like a lesbian artist who just happens to be a pop star, or a pop star who happens to be queer.
"I know if I had that when I was younger and I could watch those kind of music videos where they were just totally being themselves like unapologetically, I would've felt so much more comfortable in myself, just to see these people who were up there who were like the same as me."
"It's kind of nice now that there can be like a lesbian artist who just happens to be a pop star, or a pop star who happens to be queer"
Whether it's wandering around LA in metallic garb and an astronaut's helmet, watching a stripper and dancing in a church, or singing around some blood stained washing on a line, it's those music videos where L Devine's whole world comes together.
"Every song I write I make a mood board around it on Pinterest, even if I don't think it'll ever get a video made, it just kind of helps me get in the zone with the song. It helps me finish the song sometimes, lyrically. Mood boards just help me make loads of ideas so when it comes to videos I just come back to those mood boards and the concepts are pretty much there.
"So definitely for stuff like 'Peer Pressure' I had the ideas of being an outsider and all these girls in the video and stuff. I had the astronaut idea to represent being alien to the rest of the world."
If you're familiar with Devine, you'll know her first EP Growing Pains has a short film attached to it, directed by Emil Nava (Ed Sheeran, Dua Lipa, Jessie J). Her second EP - also named Peer Pressure and released today - sees Nava returning to create the visual."I'm obsessed with movies," Devine tells me. "I have to watch a movie every day, definitely. I think just as much as music, I couldn't pick one to live without. Movies definitely influence me, especially like anything that's coming of age with like a female, like about girlhood, I just love shit like that."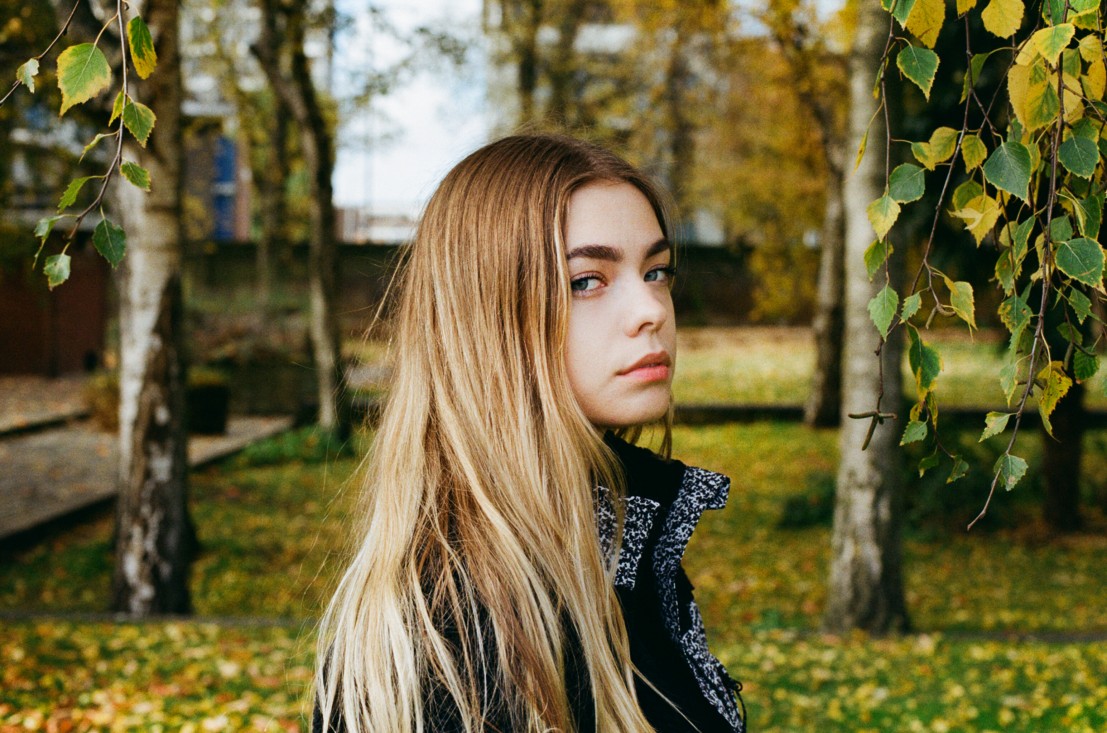 "I think wanna just keep doing this EP visual thing, I think it's really cool and it's a really good way to invite people into my world and have people know what I'm about and they can still digest it I guess, it's not like a big album. Like people don't know anything about me then I'm just like yo here's an album."
Since Devine's debut was released, a lot has changed. She's yet to play her first show as L Devine (that'll be happening as part of The Great Escape's First Fifty shows soon), but she's ready to bring the personal and the political into your lives.
"The biggest thing is probably just having people tweet me or message me every day saying they love my music, just having people connect with me on that level is unbelievable, I love that.
"When I was writing the first EP I was kind of just writing it for myself and now I'm writing knowing there's people out there looking forward to the next thing, people are really excited about me releasing a song, which is just the best thing in the world. I'm not just doing it for myself now, there's people that are fans of my music who wanna hear more which is so cool."
L Devine's new mixtape Peer Pressure is out now