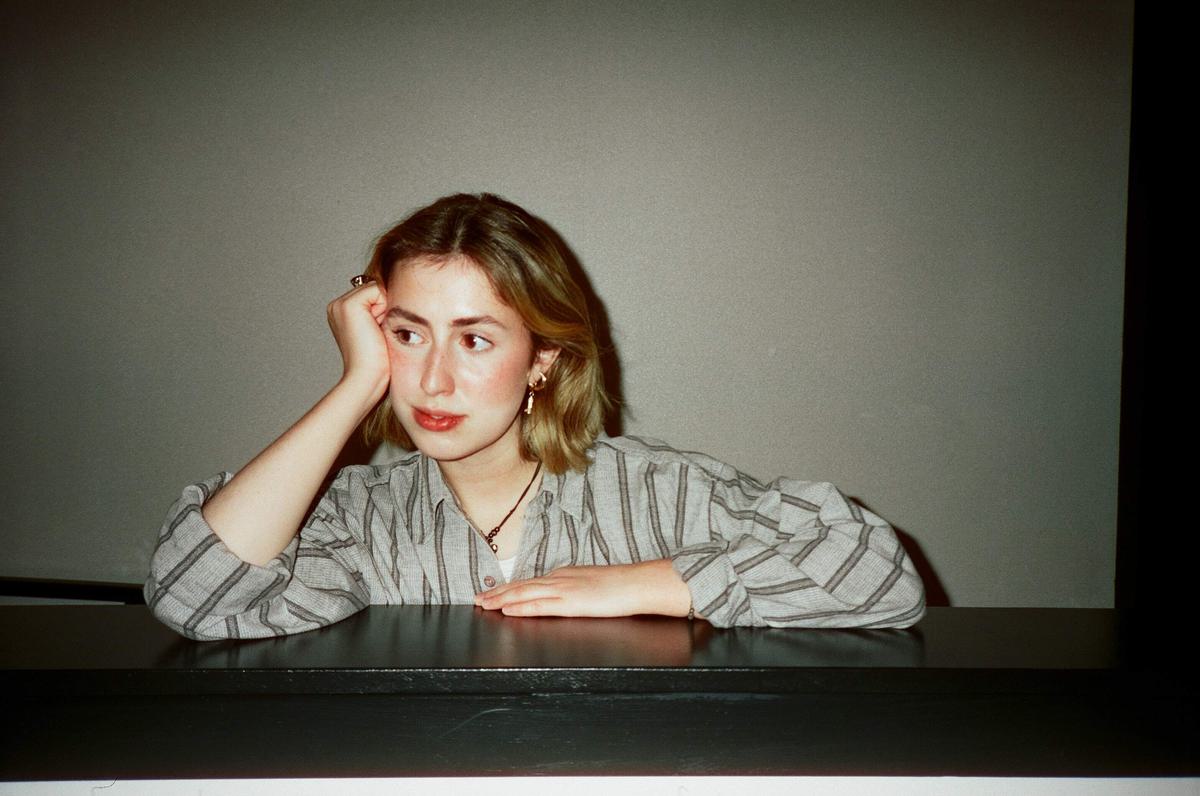 On the Rise

Katie Gregson-MacLeod
10 November 2022, 09:00
With a melancholic breakup ballad turning into a global success, Inverness native Katie Gregson-MacLeod is turning TikTok fame into artistic integrity.
It's easy to watch an artist have a viral moment and take the term "overnight success" all too literally.
In June, for example, the name Katie Gregson-MacLeod was little known outside the Scotland folk and indie scene. Now, though, anyone with a TikTok account can recite the songwriter's cleverly gut-wrenching lyrics—"I'm wearing his boxers/I'm being a good wife"—at the drop of the hat.
On 4 August, Gregson-MacLeod posted a one-minute clip of herself singing a stripped back piano ballad called "complex," a song she'd written in an evening about the strange dysmorphia that comes with wholeheartedly loving someone who will never quite love you back the same way. The next day, the snippet had received the full TikTok treatment, generating thousands of views by the hour. By the weekend, she remembers, "it was very clear everything had changed." The world was singing the words along with her—everyone from teenagers making duet videos to the likes of Gracie Abrams and Adam Melchor—crowning Gregson-MacLeod as the next writer in line for the throne of social media's favorite sad song anthems.
"People were just listening to it over and over again," she recalls of "complex" first blowing up. But while this kind of virality is thrilling, it can also be an overwhelming amount of pressure. "When I released the (demo) version, I got messages and comments telling me that I said certain words different and breathed in different ways from the original video."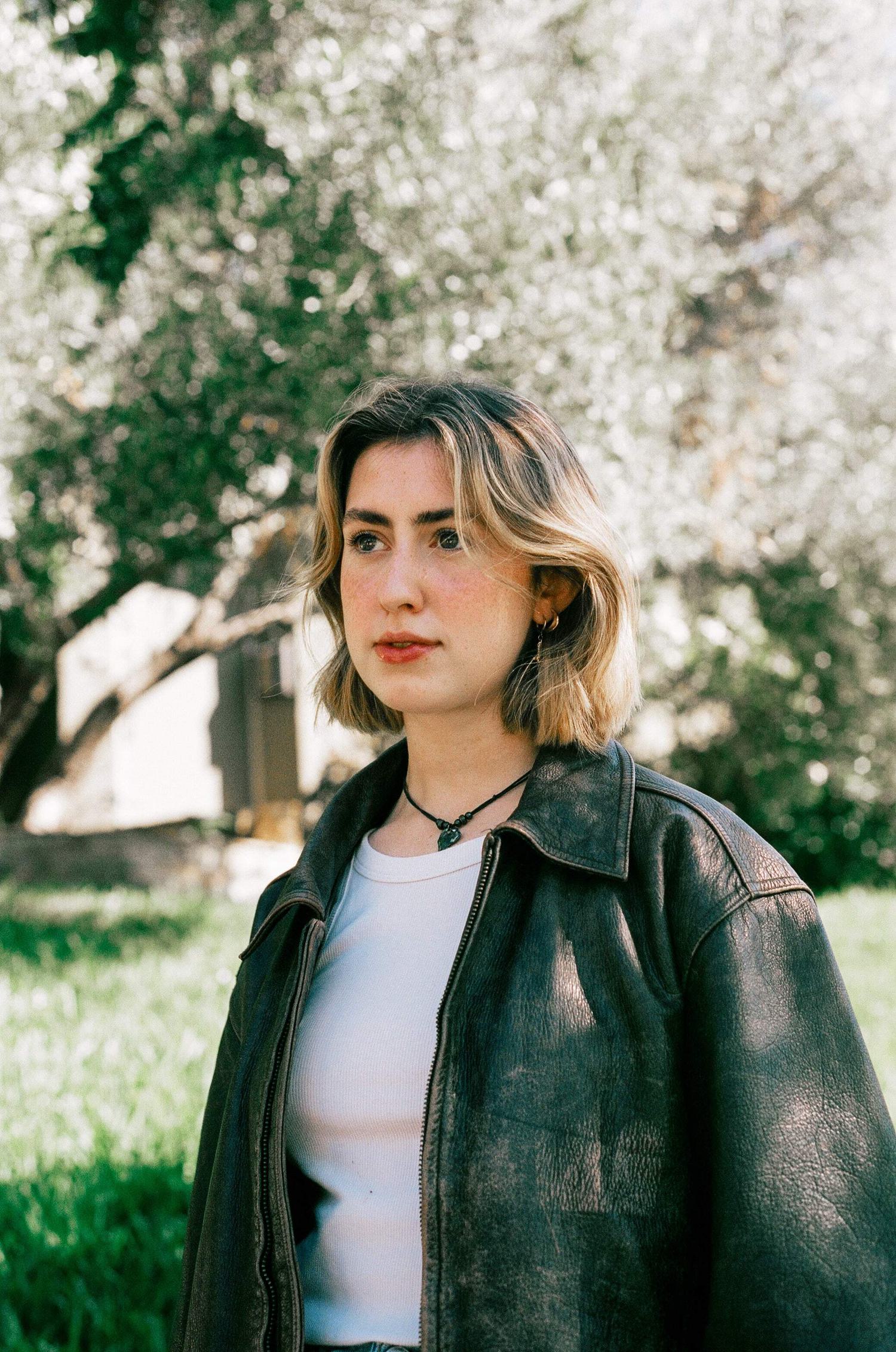 Trend cycles on platforms like TikTok are voracious, growing into behemoths in a matter of days but then fading into obscurity and onto the next thing just as fast. For an artist, this often means making a choice between jumping on a release as quickly as possible and completing the body of work as originally intended.

"I got lucky," Gregson-MacLeod says to me over the phone, calling over Zoom from her friend's London flat. "It just happened that the song that blew up for me was one that I was very proud of." She tells me that she'd only written complex a few days before posting it after a fresh wave of emotions about a previous relationship caused her to revisit that period in her life. As is the case with so many of the best songs, she remembers that writing it was a blur, the words pouring out of her quickly. Though she had no plans to release it—maybe, she concedes, it could have been a deep cut on an album a few years down the line—the Internet had other ideas. Three weeks after the initial clip, Gregson-MacLeod released "complex (demo)," a one-take version of the track featuring just vocals and a soft piano, recorded at an Edinburgh studio in her native Scotland.

"I kind of realized it had to be quick," she tells me on the demo's release, having been getting calls to release the song almost as soon as the video went up. "People are pretty ruthless on TikTok, I think just because time moves differently on the platform." Still, releasing the demo version was something she knew she wanted to do even just for herself: "It was pretty important for me to get its rawest form out … if it wasn't ready, I wouldn't have rushed it, but we just got this take that was the right one, the moment that we captured. So then we went into all these label discussions being like: 'By the way, this is coming out on this date. I don't care if it's with you or with me, but it's coming out on this day."

In the end, she went with Columbia Records, and "complex (demo)" was released under Sony's UK imprint less than a month after its initial preview. Now under the major label umbrella, Gregson-McLeod has released a fully produced version of "complex" with the iconic producer Greg Kurstin. The new version makes use of the original take from the demo, simply building on those stems to give the overall track more depth. "We recorded other things, but Greg heard both and was like: 'The emotion from the demo was unparalleled.' So we went with that version, and it protects the emotion and rawness, but also just makes it a bit bigger. I'm really proud of it."

Gregson-MacLeod's rise has been stunning, but it's also been extremely well deserved. "Complex" is in and of itself a stunning piece of song writing, but perhaps most important is that the song's success came on the heels of years of hard work from Gregson-MacLeod that put her in all the right places once the right time came.

"Sometimes when it blows up, it can be that feeling of helplessness when it goes beyond your control ... you feel like you need to explain yourself and make sure that people know you as a real artist."
(K.G.M.)
Born in the small Scottish city of Inverness, Gregson-MacLeod was raised around music. "It's what you think of when you think of the highlands … it's cold and it's pretty remote, but I feel very very lucky to have lived there my whole life," she tells me. "The experience of growing up in the hills in terms of music was a weird one because it's the home of Scottish folk music. There wasn't a ton going on around me, however I think everyone (there) feels like folk music is ingrained in your blood or something—like folk music is just such an intrinsic part of music in my life."

That exposure to folk music—as well as the introduction to songwriters like Amy Winehouse and genres such as Jazz and Motown she got around the house from her parents—largely shaped the way Gregson-MacLeod now writes and operates as an artist. "I really started to connect to folk and that scene when I was 18, because it was all based in pubs," she says. "It was always a lot of people sitting around with some drams, the fire on, singing songs in a circle going one after another and just singing stories. And that is just such a raw form of storytelling that I love."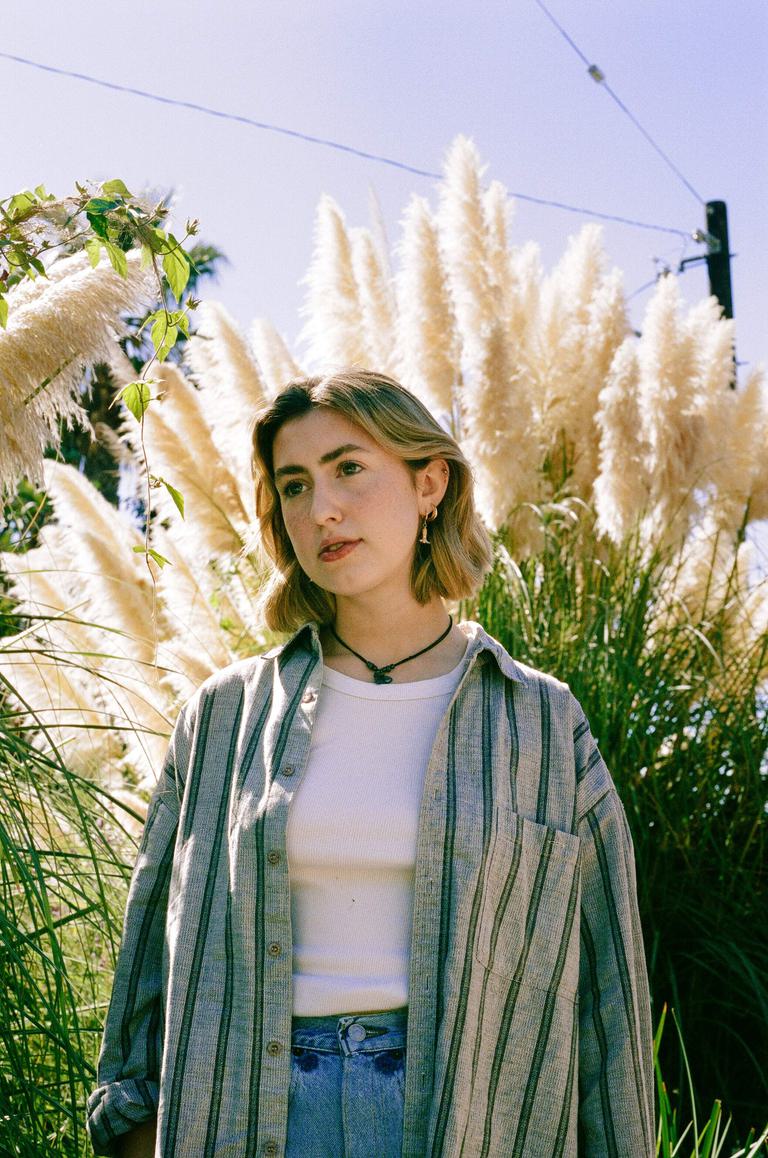 It's that appreciation and desire for storytelling that pushed Gregson-MacLeod into music—and it's the part of Scotland that she's taken with her now that her career is pulling her elsewhere.

First entering the Scottish scene at 16 in Inverness, she felt "disconnected" from other Scottish musicians in bigger cities. Eventually, she "weaseled her way" into a mentorship program for young Scottish artists and from there was exposed to the country's broader music industry network as well as opportunities for paid gigs at pubs, festivals, and in support slots. "I was independent completely, like no label no manager and no one around me. So, it really was a case of like just try emailing people to get any gigs I can," she remembers. Such is the game of being an independent musician in the era of DIY artists. Before signing, most have to act as their own managers, marketers, content creators, and, sometimes, producers. Gregson-MacLeod's first single "Still a Sad Song", which she released at 18, was self-produced and later featured on national radio. She went on to release her first body of work in mid-2021 with the "Games I Play" EP, a collection of indie-pop offerings. Though there are sonic differences in that first EP from Gregson-MacLeod's latest offerings, the beginnings of a great writer and musician are clear even in those early works.


Eventually, Gregson-MacLeod made the move out of Inverness and into Edinburgh for university, where she studied history. "I think that just moving somewhere bigger and moving to a city was something I was always going to have to do," she admits. "The moving to Edinburgh was very transformative … I was able to get different gigs and to really capitalize on being somewhere with stuff going on. I met the people that would become my band—not at uni but just around the scene—and also lots of music pals." And while her degree might not have been in music, the studying still helped her process. She laughs as she remembers that her most productive writing sessions were always in the weeks when she had an essay deadline.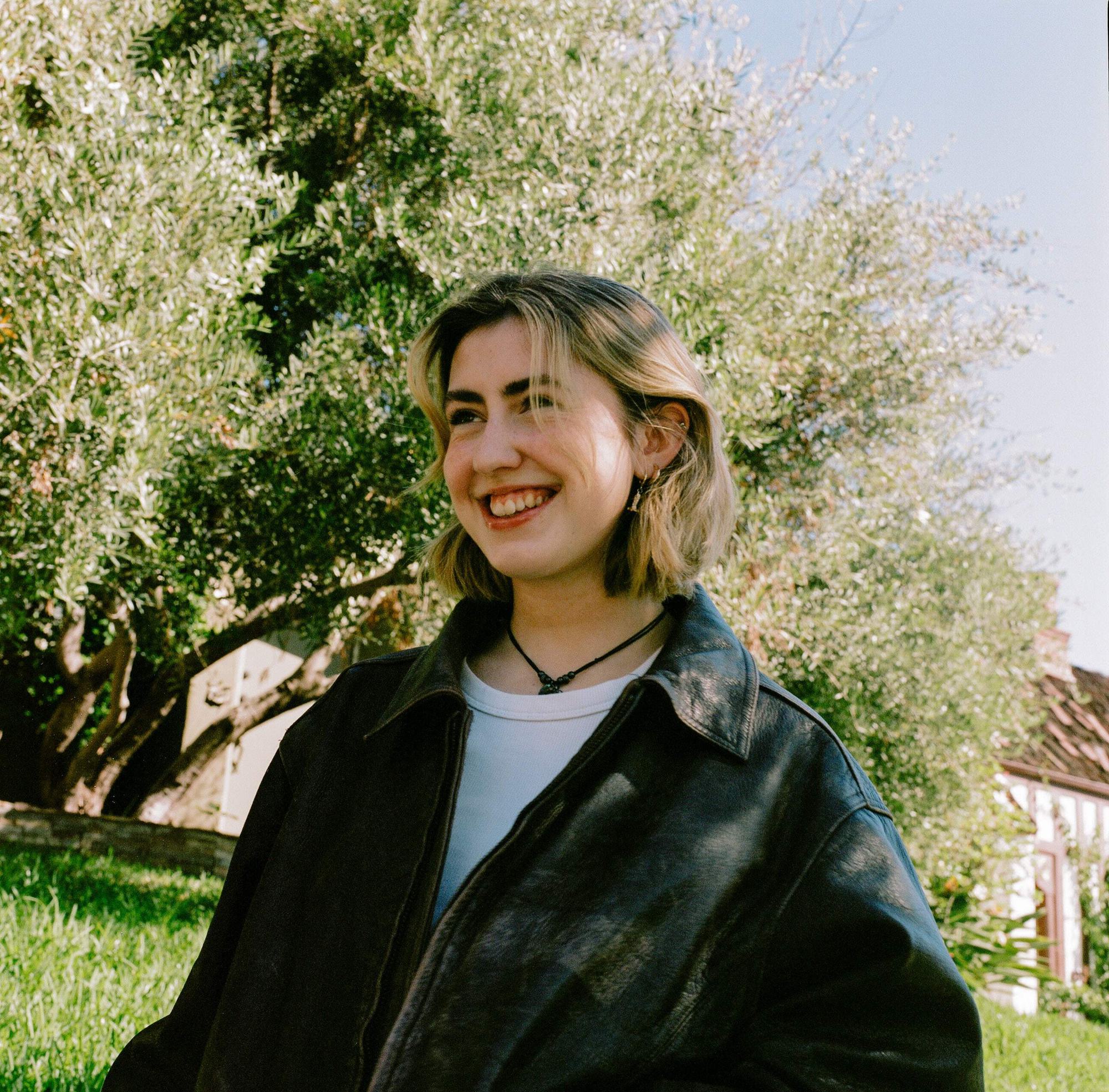 Now, she's all but packed up once again, getting ready to make the move to London full-time and join the burgeoning new generation of artists and songwriters living there. Indeed, the friends she's staying with as she calls me are musicians themselves, and after our call she's going out with them to a Matt Maltese gig, someone she says she's come to know well in recent months. Her friends, she says, have anchored her in this otherwise head spinning experience: "they've just been laughing with me the whole time."

Still, moving away has its challenges. "I feel like I've sold my soul to England," she tells me. "Like you go back and they're all like: 'Oh, you've come to grace us with your presence.'" Nonetheless, any chance Gregson-MacLeod gets to visit the highlands again, she does: "Just feeling that home turf again is really nice." But for all the jokes, everyone she grew up with has done nothing less than cheer her on. Her home friends even joke that she goes back to visit too much. "They're telling me to, like, 'go live that life.'"

As she settles into London, Gregson-MacLeod has got her eye on the ball, determined not just to get swallowed and spit out in the wave of internet fame but to properly build on it instead. She's already making the right moves. In support of "complex," she's released a music video that takes the form of an Edinburgh remake of the one Vanessa Carlton put out for "A Thousand Miles."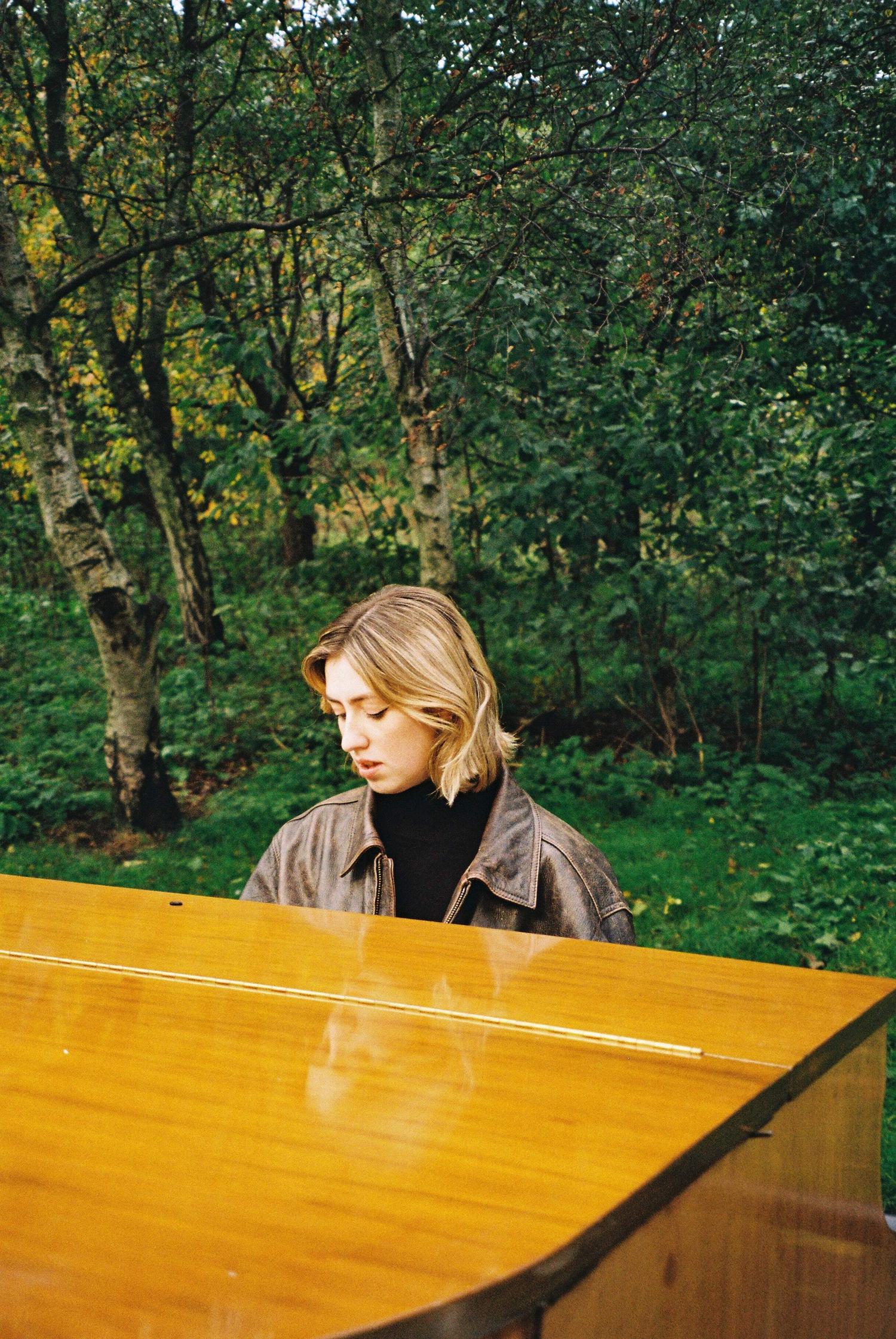 She's also got a stellar team around her, helping her focus on the part of being an artist that she loved so much in the first place. "Having the label behind me is giving me the chance to make music as a job," she explains. "They're giving me the space to do whatever I want—especially on the social media side, because they know that's what I want—but having them there as a network of support is really important … before, I was doing every job for myself."

And while she's going to let "complex" run its proper course, she wants there to be much more to come after—and hopes that people know there were years of work that came before. "The whole career hasn't been, you know, a one night or one video thing," she continues. "Sometimes when it blows up it can be that feeling of helplessness when it goes beyond your control ... you feel like you need to explain yourself and make sure that people know you as a real artist." The deal she's signed Columbia sets out a path for her to produce debut album, a dream she's excited to turn into a reality.

"This is just the start," she tells me. Though TikTok fame is thrilling, Gregson-MacLeod is hungry for more. "I think what happens over the next few years is where the career really gets consolidated."