Kaitlyn Aurelia Smith is of sound, mind and body
01 September 2022, 09:00
On Let's Turn It Into Sound, Kaitlyn Aurelia Smith extends an invitation to work through conflicting perspectives. She talks to Alan Pedder about the art of translating our feelings.
As powerful as words can be, they often feel inadequate for expressing how we really experience the world. For Kaitlyn Aurelia Smith, that's where music can pick up the slack.
You may know Smith as a composer, artist and producer. On her ninth album, Let's Turn It Into Sound, she gives us the closest look yet at her work as a translator. Not in any conventional tongue, mind – there's no Duolingo for complex, entangled emotions – but in the somatosensory language of art, with its inexhaustible vocabulary of colour, shape and sound. As felt as it is seen.
As Smith explains to me over the phone from her home in LA, "So much of this record connects to a lot of the feelings that I was having about the world in general and, for lack of better words, the helplessness of the situation we are in. All the different perspectives that people have and the tensions between them, the complexities. My way of processing that was to turn it into sound."
Smith's fascination with the deficiencies of words goes all the way back to her earliest recordings. It's there on "Existence In The Unfurling", the 11-minute epic from her breakthrough album, EARS. It's there again on "I Am Curious, I Care" from 2017's The Kid, an expansive concept piece that set in stone her status as a visionary in the field. To paraphrase a quote that's been live-laugh-loved into oblivion: where words fail, Smith's synthesisers speak.
On Let's Turn It Into Sound, Smith's electronic articulation of the world around her and the worlds within feels more elastic and alive than ever. Veering away from the new age-y, ambient textures of her last two solo releases – Tides, which she composed as music for her mother's yoga classes, and 2020's The Mosaic Of Transformation, her love letter to electricity – Smith delivers some of the most kaleidoscopic, unpredictable music of her career. Songs transition between movements abruptly, like tripping through a trapdoor, or rather a multiverse of trapdoors, arms perpetually outstretched to feel your way.
"I feel like the conversation that is happening in this album is a lot of crossing perspectives," she says. "It's more like an opera for me, and I mean that more in terms of structure than in the literal sense. I wanted this album to be made up of many different vignettes, almost like the structure of a play. Things don't really repeat that much. Sometimes you'll hear a structure twice, but never three times."
Smith describes the album as a puzzle, but she says that's "more of a music theory, dweeby thing" than something she expects us to solve. "All the songs are able to be connected, theory-wise," she explains. "It gets kind of dorky. Like, you could move around the pieces if you really wanted to."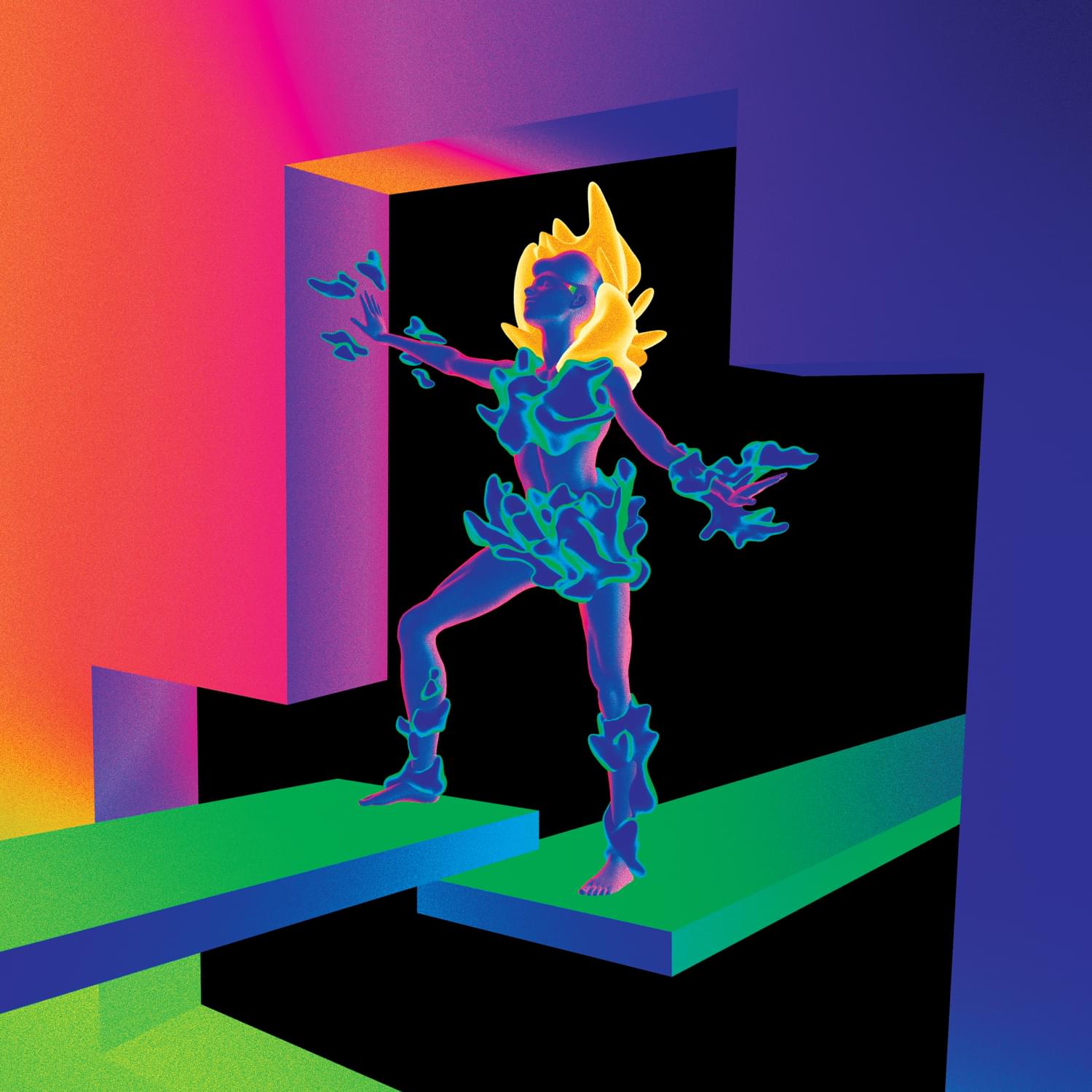 Working intensely over a three-month period in her home studio, Smith says the process "felt kind of like an outpouring." Although she doesn't really like to use the word 'jamming', the bulk of that time was spent just having fun by herself, messing around with ideas.
"I love drama," she says. "Not in the way that I want to create a lot of drama and be mischievous, but in the way that I love drama through expression and theatre. Mostly I just played a lot with how many different bodies I could give my voice. How many different characters I could create by thinking about different throat sizes, different resonating bodies. I wanted to make myself sound like a sentimental alien, some kind of robotic creature that has a lot of feelings."
In time, those experiments consolidated into an awareness of what she describes as a "community of voices." Although she went into the project with some degree of intention, she says she only started to really understand what was being created as she went along. "It all happened so fast and so naturally," she says. "The voices represent the complexity of those situations in life when you feel a lot of feelings all at once, and they all come from different perspectives. They are telling me things that are almost contradicting, and I think that's quite a common situation when you have all these compounded feelings and everything seems so very complicated."
In the past, Smith has often combined her natural voice with a digitally processed voice. Let's Turn It Into Sound just takes that some steps further. As she explains, "I'm kind of playing with the overtone series, where my natural voice is the fundamental and then all of these different resonating bodies are on top of it. I've always really resonated with the idea of having different voices of different genders and ages, so it was a lot of fun for me to be able to play with really expressive voice and extensions on the voice."
"I wanted to make myself sound like a sentimental alien, some kind of robotic creature that has a lot of feelings."
(K.A.S.)
Working until it felt like she had nothing more to communicate, Smith says that the songs that made the record were among the last to be created. "I made an enormous amount of vignettes, about 50 more that aren't on the album," she says. "It felt like a freedom. Like an opening happened where I got to see a view into a form of music that I hadn't heard yet. Something just opened up and I got to do down a little rabbit hole."
Smith's holistic interests aren't completely absent. Informed by her formal studies of somatic experiencing therapy, which she both gives and receives, Let's Turn It Into Sound is also part instruction manual for unwinding the tangled cables of our anxieties and fears. "When a lot of feelings build on top of each other, it's almost like unread messages in your email," says Smith. "You just need to go one by one through them, to read each email, each feeling."
"Sometimes the emotion can be really potent and you want to turn away from it. You don't want to read it. So it's nice to have someone there to guide you through it. Someone to question your translations of the messages, to keep you kind of grounded."
She runs me through each track in order. "Have You Felt Lately?", she says, is about taking a moment to consider all the feelings contained within that moment. At times, it feels like turning a radio tuner at speed, an overload of conflicting information blasting through the speakers. That sense of scanning continues on the polyphonic, patchwork melodies of "Locate", a song about figuring out where the feelings are and how many feelings are happening at once. "When something feels complicated, it's usually because there's more than one thing going on," explains Smith.
Third track "Let It Fall" offers a respite from the helter-skelter transitions, but the densely layered vocals and snatches of other song titles is confounding in another way. Smith describes it as a song about acceptance and "surrendering to the fact that some feelings are happening and you can't resist them." First single "Is It Me or Is It You?" deals with a common and often tricky aspect of relating to others. "It's about figuring out whether or not I am just carrying someone else's feeling," she says. "Is it empathy or is my own feeling?" The song, with its fractured, art-pop grooves, offers no intelligible answers.
Next, "Check Your Translation" is about those voices in our heads that tell us we're not good enough, not worthy. "That's not a clear translation of what's going on," says Smith. "That's just emotion." A playful, almost taunting track, it contains my favourite moment of the record, when the bottom falls out of one shimmering vignette and we're plunged briefly into a '90s Nintendo video game soundtrack. "Transitions are my favourite moments in music," she says. "They're the most fun because I get to make all the sound effects and do all the gurgles and the weird sounds."
The album's second half is where the inbox starts to make a little more sense. "Pivot Signal", she says, is about trying to find the source ("What's creating all these complex feelings?") while "Unbraid: The Merge" is where each feeling is delved into and decoded. From the choir to club, Smith is relentless in unearthing all the things that go unsaid.
She describes "Then The Wind Came" as representing "the trigger response, the frenetic stuff that usually comes up when you start really digging into your feelings," but it's "There Is Something" that feels more hyperactive. This is where Smith's focus starts to turn to useful outcomes, even as the music never threatens to resolve. "I'm asking, 'What's the nugget here? What's the lesson it it?" she says. "Not that everything has to have a lesson."
Finally, Smith settles into a running-to-the-sea state of mind for the closing "Give To The Water", a song she says is about letting go. The knot has been unravelled and peace restored.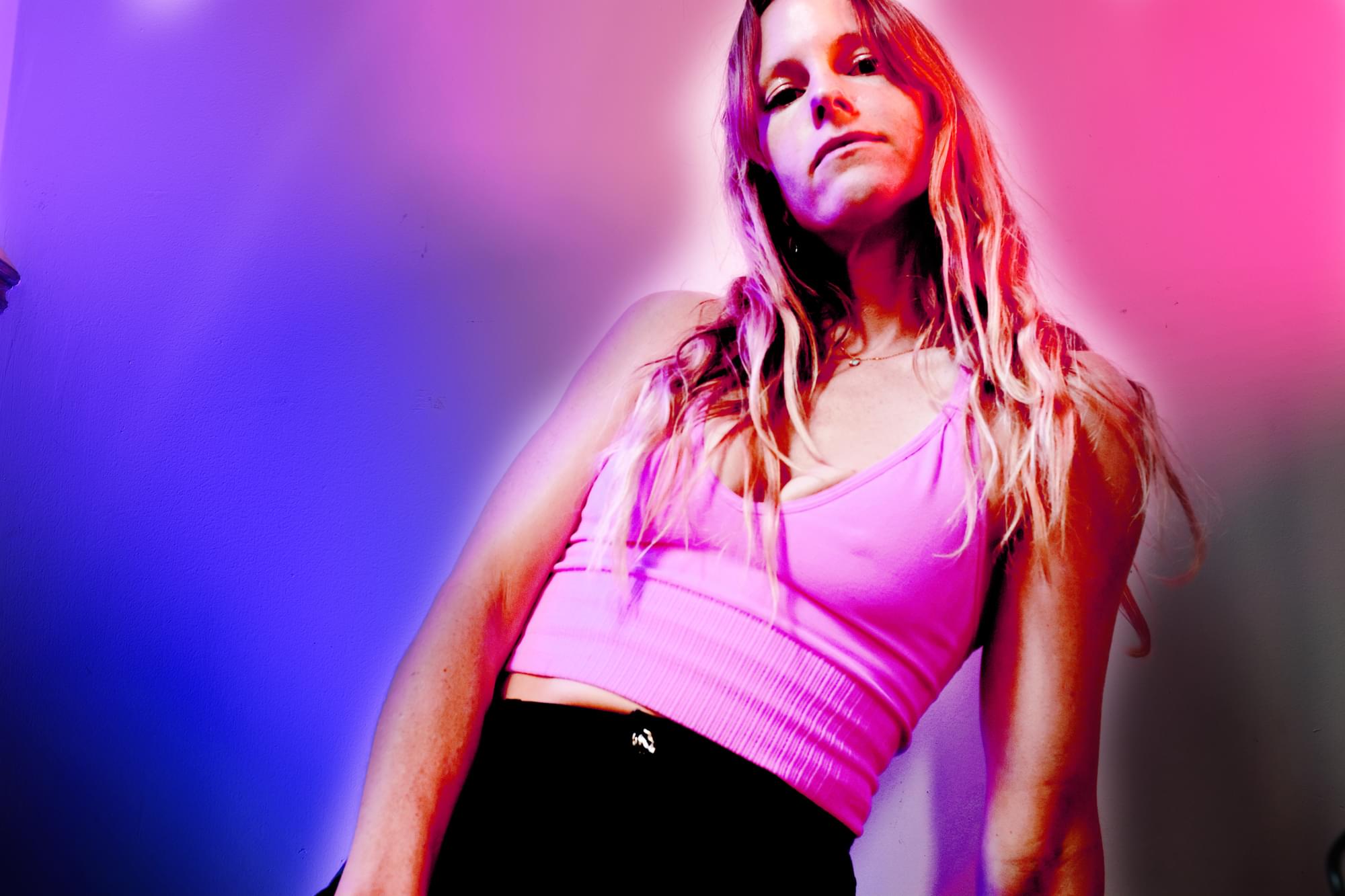 The release of Let's Turn It Into Sound is accompanied by a second entry in Smith's series of pocketbooks released through her own Touchtheplants imprint, part of a multidisciplinary creative platform she launched in 2018. Titled 'Somatic Hearing', she describes it as a document of her "inquisitive journey" about sound, "a collection of definitions and quotations that I found while I was making the album, to which I added my own thoughts and questions."
One page of the booklet states simply, "Purpose is the reason for which something is created" – which rather begs the question, what was the purpose of Let's Turn It Into Sound? "Wow, that feels like a really deep question," she says, laughing. "I guess – and I mean this in a really earnest way, because it can of course be interpreted in many different ways – the purpose of this album was to lean into doing what only I can do musically. That's one thing I was really feeling after some of the somatic training was this sentiment of 'No one can do what you can do'."
"It's also about wanting to encourage others to lean into doing what only they can do," she adds. "Learning what someone's full expression of themselves is a really beautiful part of sharing. Each person has their own unique thing."
It's worth noting that Smith's full expression doesn't stop at making music or writing thoughtful texts. For Let's Turn It Into Sound, she's worked closely with Sean Hellfritsch (aka Cool Maritime) on the visual side, building a world in which her community of voices can come to digital life. Using a ROKOKO motion capture suit, Smith was able to give body to the voices she created.
"I love character play," she says. "It's been really fun getting to personify these characters through different outfits, and to perform as them. I have learned a lot from stylist friends about the storytelling of the fashion world, and I find that really inspiring."
After our chat, she sends me a link to a Pinterest mood board she created for the album, full of exaggerated, sculptural fashion and colour language inspiration from light art installations. It's a piece of the puzzle I feel privileged to see, a little glimpse into the rabbit hole. A connection point back to the seed of art, as she describes it. Turns out it's not always that something gets lost in translation. With Let's Turn It Into Sound, Smith shows that much can also be gained.
Get the Best Fit take on the week in music direct to your inbox every Friday