"You've gotta laugh or you'll cry with being in a band in the 21st century," deadpans Ed Vyvyan over a faltering group Zoom. "The only thing you can do is laugh, otherwise it's very, very sad," affirms Dougal Gray.
Friends from school, Vyvyan and Gray began making music in their teens alongside Tom Rea, Will Ryder and Jake Gidley. Growing up in Hampshire, the five lads shared simple dreams. "I think our values were the wrong way around when we were fourteen. We thought we wanted to be successful rock stars, at whatever cost," laughs Gray. "And the cost was quite great in terms of the music and the way we looked."
After spending a few years writing, recording and admittedly missing the mark, they took a brief hiatus with the majority of the group moving to Bristol for further studies. It was across this period that they began growing their musical education, exploring and expanding their taste and knowledge.
Forming Junodream at the start of 2018, they welcomed not only a newly refined musical approach, but an understanding of what they wanted. "We realised from our early mistakes that to get something how you want it at the start, you're better off just doing it yourself," says Lea. "At the start we had no idea. We kept going into studios not liking the sound. We're like, hang on. Even though it won't be technically amazing, let's just do it ourselves. So we were really ruthless about being DIY about everything."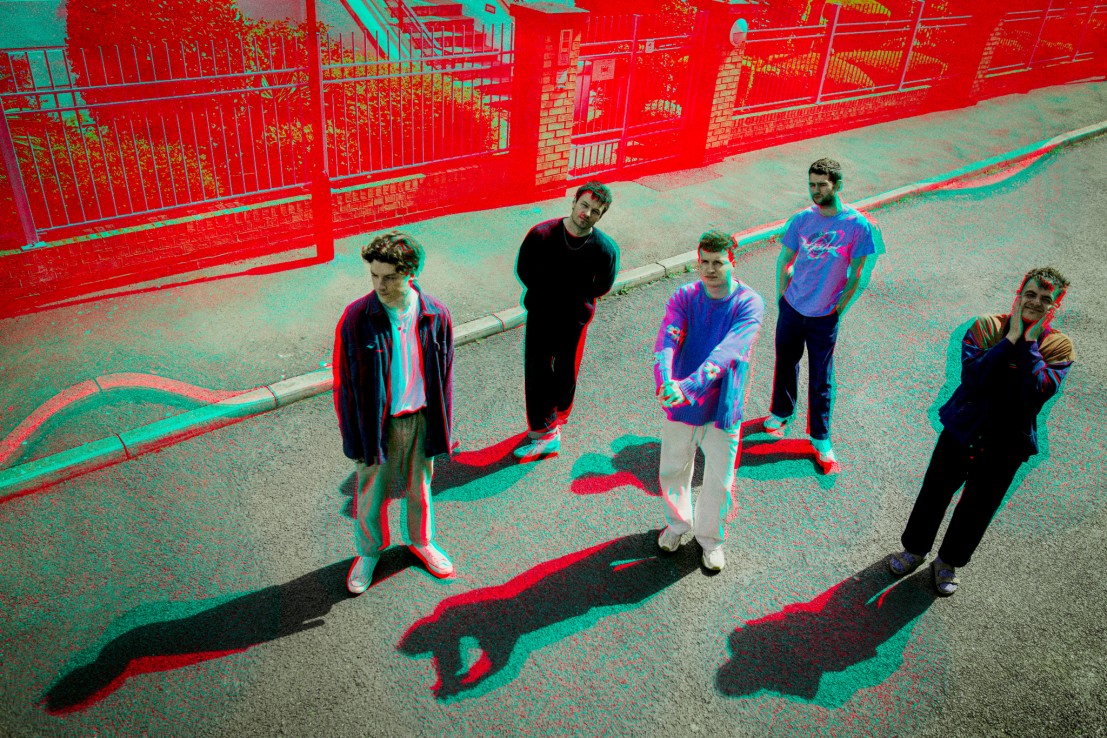 Working out of a glorified shed at Vyvyan's parents' house, they began to experiment, taking their time and seeing where things went naturally. "That's where some of the really earliest tracks came about," Vyvyan says. "Just us in a room with a breakbeat patted on a speaker, randomly playing stuff and trying to find some sort of consistent genre that was our own."
One of the songs to come from those sessions was "To the Moon", a spaced out slice of psychedelic indie over a light, electronic beat. The band released it swiftly onto streaming platforms, surprised as it slowly began to pick up plays, attention and press. "It really was just, let's just put this out and see what happens," says Vyvyan. "I think it was just going to be on YouTube or something at one point. But thank god we didn't do that."
Several releases followed, each growing in confidence and character, picking up further accolades for the band. In Junodream, the five members found an outlet for their early inspirations, attuned passions and shared loves. The result is something that has depth, a subtle humour and genuine style.
"We never tried to write with anything in mind apart from do we like it and are we proud of it?" Explains Lea. "Going back years, before Junodream, we were always trying to write with something in mind. Like, are people going to like this?"
Now releasing new mixtape Travel Guide, it showcases the group's different sides in under twenty minutes. It's melodic and expansive, glitching and sliding from trip-hop to space rock to electronica. Previous single "Eden Burns" is unsettling and claustrophobic, a dizzying burst of disdain. "Save your plastic bag and stick your head into it," spits Vyvyan over a haze of noise. Conversely, title track "Travel Guide" is a blissed out tonal tapestry layered with intricate guitars and dynamic production. Newer single "White Sunday" tells the story of a hung-over wedding guest sinking into the reality of his loneliness. It's relatable, devastating and softly moving.
Weaved together with experimental instrumentals in a joyful display of eclecticism, the mixtape certainly feels like a band on a journey. Across it's trip Vyvyan's vocals hold centre stage nodding to the commentary of Cocker, the cynical charm of Albarn and the tenderness of Orlando Weeks. It's a statement of intent as much as a celebration of how far they've come.
Adamantly DIY, the group self-produced the entire mixtape, giving themselves the time and space to experiment and find the right path for each narrative and sonic thread. "Going to a studio for a day, it's not a very conducive environment to take any risks," explains Gray. "Especially because we're self funded and we're independent. As soon as you get there you unpack and then you're having coffees, and then suddenly it's twelve o'clock and you've got eight hours to get two tracks down. It's quite stressful and it's not a very good environment to create."
But with creative freedom comes fiscal limitations. "We essentially just pour any cash that we have into the band's bank account," sighs Vyvyan with half a smile. "It's very much on us, but it also gives us licence to do whatever we want, which is nice."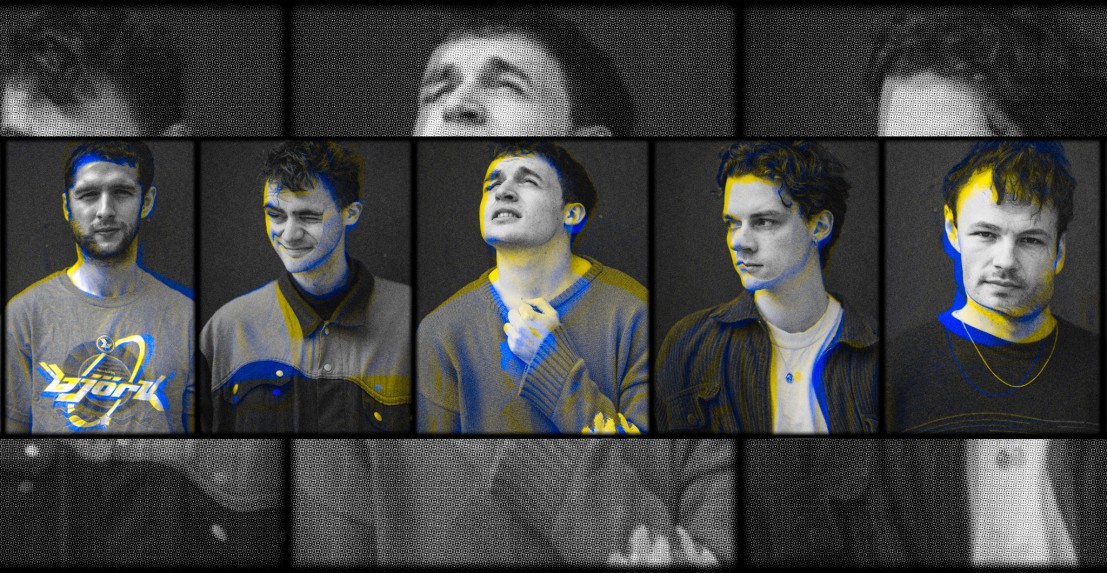 That stylistic intent stays true across the band's visuals too, from their cohesive artwork to their captivating videos. The animation for "To The Moon" is an emotional and hypnotic wash of floating colour, while their "White Sunday" clip, composed from the director's parents' home movie collection, offers a strikingly sentimental accompaniment. "I think the trick is, if you're independent, just find up-and-coming creative people and cling onto them for dear life," laughs Gray. "The good thing about being independent is we've really learnt how to be resourceful and take ownership over every single part of the process. I think we're all naturally really interested in not just making music but the colour of each song and the image it conjures up and the narrative of the music video and how that's gonna fit."
The theme of nostalgia is deeply present on Travel Guide and runs through a lot of the group's imagery and reference points. A surly disillusionment with the banality of modern life and a dark sense of humour giving more than a wink to Britpop's cultural critiques.
But it's a twisted nostalgia, paying homage to a decade that just escapes their memories. "It's like, you just have this idea of what that time should have been or was just based on a narrative," Vyvyan explains. "And then actually revisiting if you were a five year old at a wedding, there's a lot of stuff that would have gone on at that wedding that you would have been completely unaware of. So actually looking back, maybe things weren't quite as rose tinted as I would have thought they were."
"We sound like the band that ruins Christmas," sighs Lea.
Travel Guide is out now