Jimothy (or Timmy Gonzales in real life) and his music is a puzzling thing to experience. On first listen, your gut reaction is to burst out laughing as lyrics such as "you'll be lovely and feminine / femininity / who loves that? Yes Jimothy" pass by in his trademark deadpan delivery. Your ribs will be tickled further when you track down the videos that made him internet-famous; they document the rapper dancing atop London bus stops, posing in fur jackets besides real-life zebras and brandishing fans of £20 notes in slick, bright and beautiful clothing.
Gonzales toes a blurred line between rap parody and serious musicianship, the tunes which underline the ludicrous visuals and humourous lyrics are solid; the sticky melodies and glossy production draw you back in for second, third and fourth helpings. It seems this dichotomy is what Jimothy thrives on, both creatively and commercially; it's certainly part of his allure. Jimothy's new single "Getting Talkative", however, marks a shift in the figure we've become acquainted with.
"This one's a lot more different, it's a lot more deep this song," he explains. "It's about what I'm going through in life at the moment". The single finds the rapper prising his tongue from his cheek (if it ever was there to begin with) as he takes on darker subject matters such as possessive behaviour and backstabbing to a piano-led groove. It's a million miles away from its predecessor "Burberry Socks" where its hook relied on the phrase "Burberry socks, Burberry socks, woah" "'Getting Talkative' is basically me explaining how a lot of people are talking a lot of the time, it causes me stress but I've gotta stay positive. Those kinds of energies ruin friendships and relationships."
On a typical Jimothy single, Gonzales usually shares more fleeting thoughts and philosophies through his songs ranging from the topic of Fashion ("we have creative minds that's why we're beautifully dressed") to the London tube ("when I'm in the train people are shy / social anxiety, man that needs to die"). He notes that his best work is written when he's walking down the streets. So, is he an observationist? Not quite.
"It's purely because I'm not on my phone. I hate walking on my phone," he explains. "On the streets and the underground I can get lost in my thoughts because that's the only thing you can be distracted by. What I've noticed is things will pop up when I've got inspiration on my mind, if I don't have the inspiration then I won't even have the motivation to think about music. I write about the time and place in my life or what's going on"
On one of his more recent singles, "Getting Carjacked", this streetwalking method is explored quite literally; "Walking down the street and I see a whip / so I think, hmm, yeah I wanna trip" he sings. Alongside money, fashion and romance, crime is one of Gonzales' most consistent muses. "I've always been into being naughty and that song was just a way of expressing myself," he says. "I wouldn't steal someone's car, I wouldn't steal anything from a physical human being because it hurts them. I used to play a lot of GTA when I was younger as well."
Gonzales' penchant for misbehaving is clearly an integral part of him, a quick browse of his videos and Instagram page will affirm this. A recent post finds the rapper climbing up air-con units in a back-alley to graffiti his abbreviated mantra 'L2E' ('life's too exciting' that is) high on a wall. His video for "Subway System" was taken down by Transport For London last year, their complaint read; "Timothy Gonzales and whoever has assisted him will have known that standing on the divider between two escalators while they are in use, standing on the roof of a train and riding a bicycle in a pedestrian tunnel are all dangerous." These words were subsequently printed on T-shirts and sold off as merch at his shows.
Whilst growing up in North London, Gonzales found himself at the centre of a strange venn-diagram of social groups. "Social life was really weird. I had no friends, or no typical friends at the age I was; not the sort of friend you could meet every weekend or go to their house. It was mostly just friends that were 10 years older than me." Gonzales attended a school for children with learning difficulties for his dyslexia but befriended a group of graffiti artists and rich kids outside of the playground who you'd assume exist in different orbits. "Funny thing is the graffiti kids are the rich kids," he laughs.
London plays a significant part in Jimothy's music, although his delivery doesn't particularly scream London, his choice of words and reference points do. "Location is massive, if there's any location where I don't feel comfortable then I won't really be able to write. In locations where I'm happy and there's no distractions, that's where I like to write - when there's no crazy noises or anything. I've written everything in London so far, I wrote one song on the Eurostar but that was as soon as I got into London."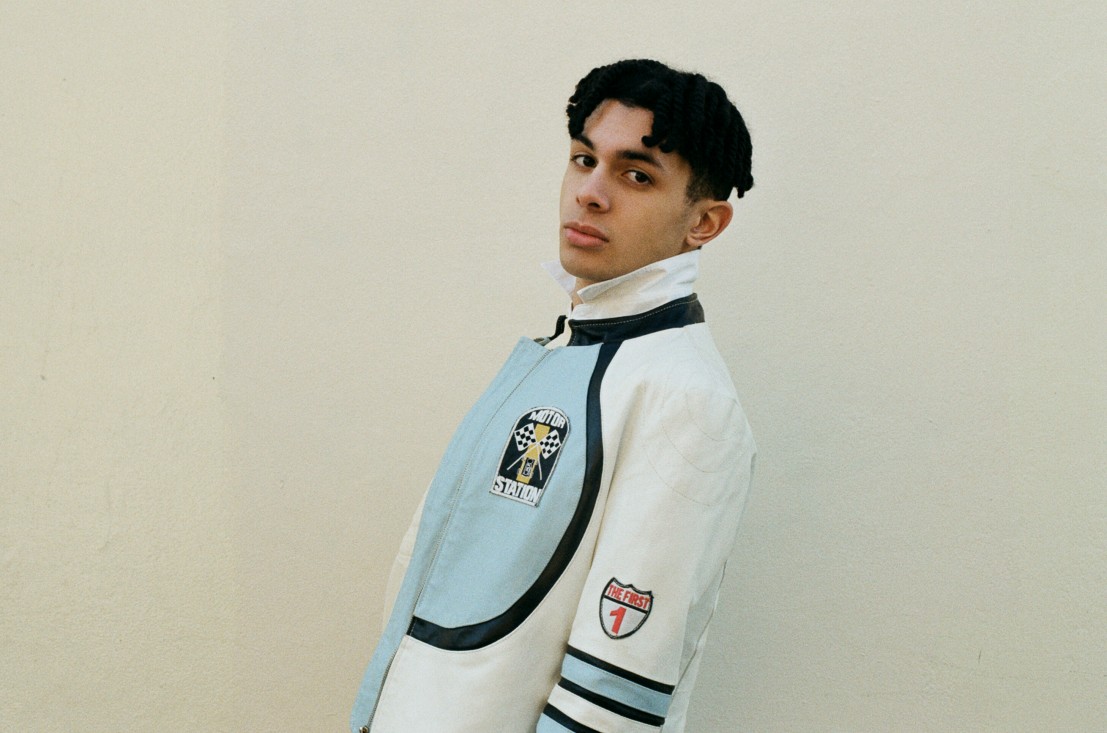 Gonzales has forever been associated with designer clothing, from the Lacoste in his name - now officially dropped - to the lengthy reel of images and videos on social media which find him adorned in big brand clothing, although it doesn't seem to mean as much to him as some may think. "Some people see a certain brand and they'll think 'this brand is good clothing' and to me it's still plastic, it's still cheap material - with me, it's more design. There are brands that do what I love but I can't relate to them because of their culture. Sometimes I don't relate to how the brand got big but I will still love their designs. At the moment I'm proper into leather jackets and motorbike jackets."
When we breach the topic of how he actually creates and produces music, Gonzales becomes quite guarded on his process. "I've got a set-up at home" is the most he discloses. Instead we move on to what pricks his ears up when he's listening to music. "Just melodies," he responds. "I like happy-dark melodies, the '70s and '80s were really good at that - people who were experimental but stick to a sound without knowing it - pure personality music, nothing commercial, people who keep things simple and don't take things too seriously basically." Jimothy's selection of nine songs that shaped his life which he shared with The Line Of Best Fit last year featured Loose Ends and The Jones Girls alongside Playboi Carti and Tyler, The Creator clearly indicating an eclectic taste.
Although he's elusive on the details surrounding how he cooks his beats, there's clearly a meticulous musician at play in the blueprints of his instrumentals which references R&B, hip-hop and synth-pop. Production appears to be important to him, his YouTube videos displays proudly displays 'Prod. by Jimothy Lacoste' in their titles; it's a point he becomes animated about when discussing the progress of his debut album which is expected to surface at some point in 2019.
"I'm really excited about that. The reason why I'm so excited is that every song is produced by me and written by me. That's a big thing," he says as his tone fights its way out of his cool, collected mumble. "After this album is out I'm going to feel very content, and it's not even gonna be like I'm gonna just get spoilt and move on to the next one. I don't care what the album does, if it gets plays or not, I really don't care about that stuff. I just want it out there on the internet, or anywhere for people to just listen to it - from there I can be considered a real musician, somebody who can write songs, someone who can produce all their stuff if they want."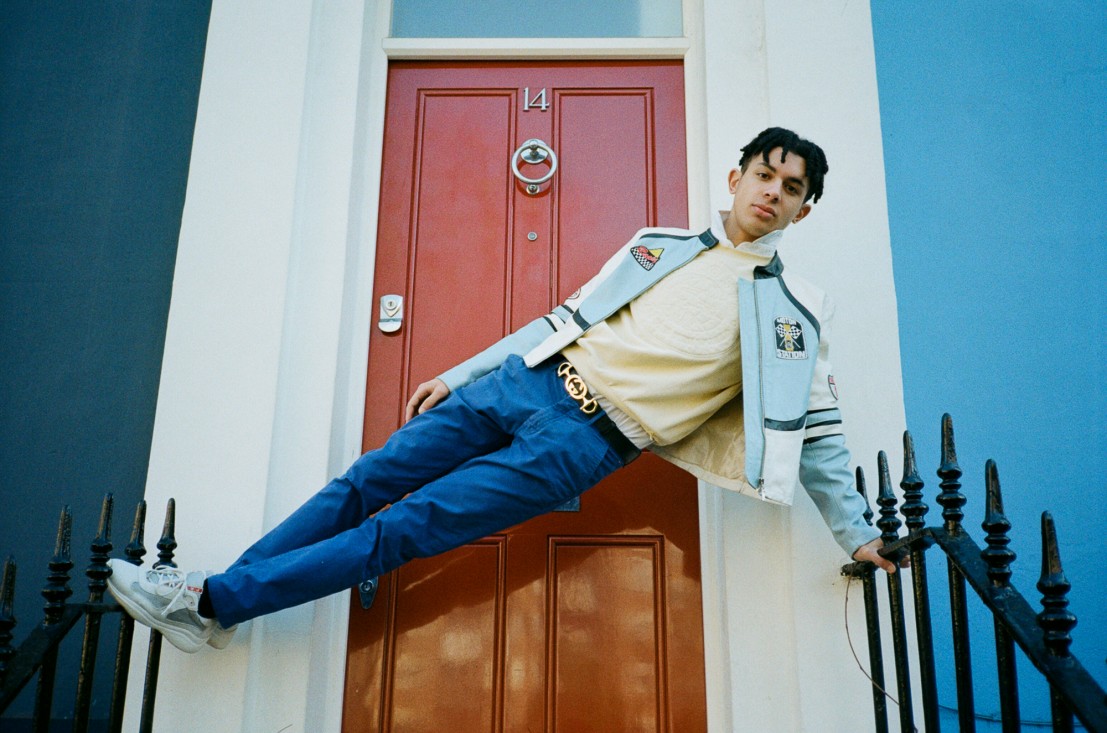 Despite his insouciant persona, deep down it seems that Gonzales has something to prove on his own terms. "I've got a problem with pride and it's something I need to work on. I like to know 'oh, I did this', I like to go to bed knowing that 'ah yeah, I did something which not many people can do'." In this mindset he's formed a protective bubble around his craft and has rejected collaboration up until this point worried that other people will change things too much.
"That's the challenge in this life and the challenge in this music thing. People will come in and you've got to basically learn how to put your foot down on a lot of things," he says. "You have to learn to stick with your gut feelings and stick with your heart and ask musicians for advice - I look to a lot of musicians where people and professionals doubted them but are massive now. But at the same time I don't want to be arrogant. If somebody does give me advice, I am gonna try it out. The one thing that really kills people's careers is being arrogant so that's one thing I always remind myself of."
Gonzales seems relatively nonplussed about whether people see him as a joke or not. He's been taken seriously enough by the UK-based label Black Butter who signed him in June 2018; a move which placed him in the same ranks as J Hus and DJ Khaled. The internet is rife with thought pieces on Jimothy deliberating his authenticity and what he's trying to achieve but the fact is there's nobody else doing what he does. Even he finds it hard to pinpoint his peers when I ask him who keeps him on his toes.
"I don't think there's anyone coming up at the same time as me - I'm on a completely different level to the type of people coming up in London," he observes. "There's people that have already come up or starting, I'm in the middle - I know the people who are starting and I know people who are getting there, but I don't know anybody in the middle; I'd say I've just started."
People seem to be too preoccupied with uncovering the mystery that surrounds Jimothy, as long as his songs and videos continue to be this entertaining then we shouldn't really care; as he notes on "Fashion", "it's just fun, bro".