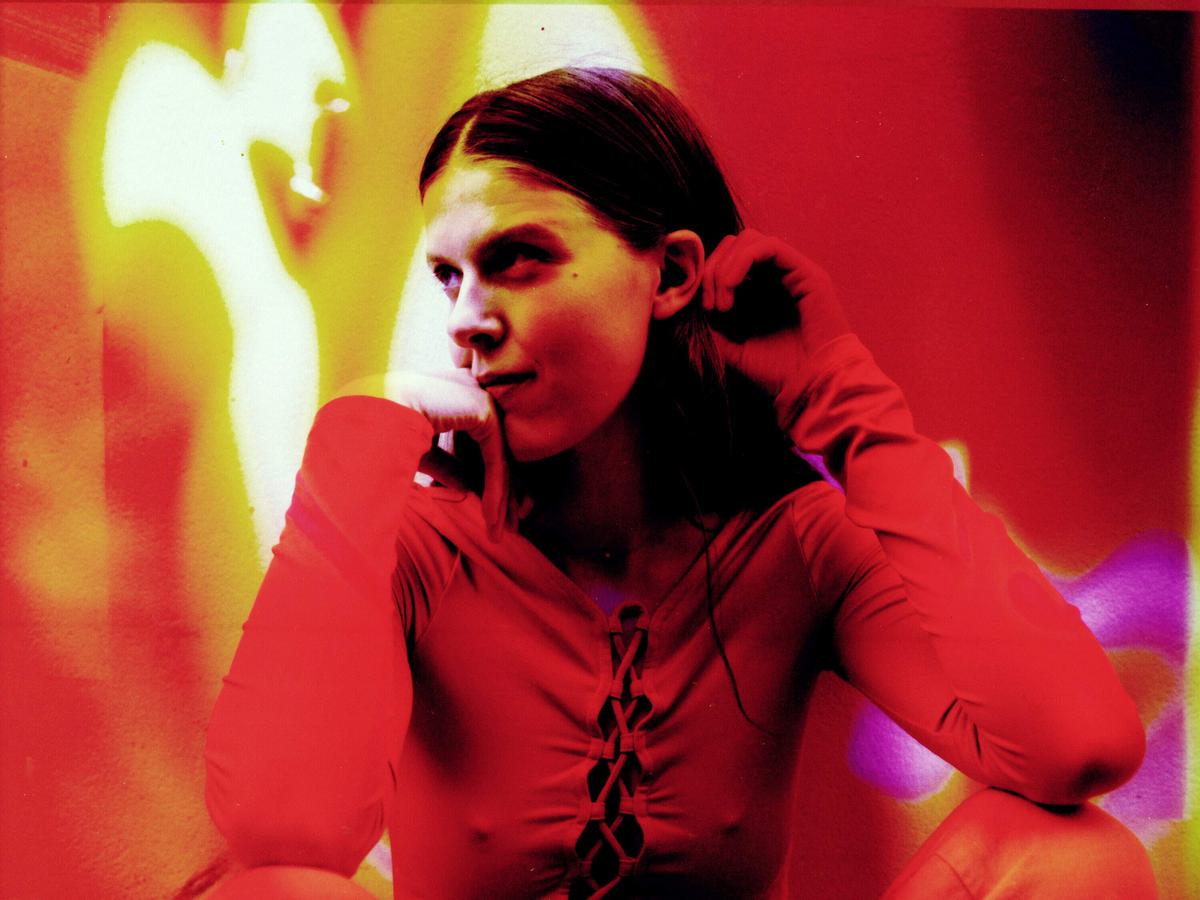 Everything is a mystery
03 April 2023, 12:30
Jófríður Ákadóttir tells Sophie Walker how she found the purpose, momentum and honesty to make Museum, her third record as JFDR.
At the mercy of the weather's whims, the tantrums between wind and rain; the unrelenting darkness tempered by endless sunlight, the Icelandic have the term Gluggaveður – window weather.
While the scenic world beyond your divide of glass beckons, the reality of the outside is far more punishing, the temperature unforgiving. Some things, it tells us, are best appreciated at a distance.
Museum, the third record of Icelandic experimental singer, songwriter and multi-instrumentalist Jófríður Ákadóttir, is a product of the world's tempest that raged on beyond her a window of her own. As JFDR, she is a curator, and this record - each of its nine songs a moment of her life preserved – is a monument to the fact that, as an artist, she did, she can, and she will.
Ákadóttir has been a musician for half her life – longer, if you consider the musicals she and her twin sister would write and perform for their family as children; the three albums they made by themselves through experimenting on GarageBand, home-spun songs stumbling to light from their MIDI keyboard stamped with the familiar click-track. By the age of fourteen, the artless wonder with which they approached music took the form of Pascal Pinon. Their self-produced debut record was wreathed in light, imbued with a dream-like tenderness rendered in shades of pop and Icelandic folk. There was a virtuosity between them that bordered on spiritual, born of that unspoken interior world only twins can know.
But Pascal Pinon was only Ákadóttir's opening salvo. Eventually, she harboured an ambition to pursue something beyond the band which felt, by that point, like a comforting, but well-worn sweater. While she was still within her teens, she had already established herself as a prolific artist within the tight-knit Reykjavík music scene. Her musical incarnations included the electronic group Samaris, weaving 19th-century Icelandic poems into the tapestry of their lyrics, the trip-hop leaning outfit Gangly and the art collective P2X – all of which Ákadóttir experimented with at once.
It was through those explorations that she caught the attention of Björk, who cited Ákadóttir' as one of her inspirations. She shared her praise with The Guardian: "… it was amazing to see her do her own stuff. She's surrounded herself with a really authentic group of friends."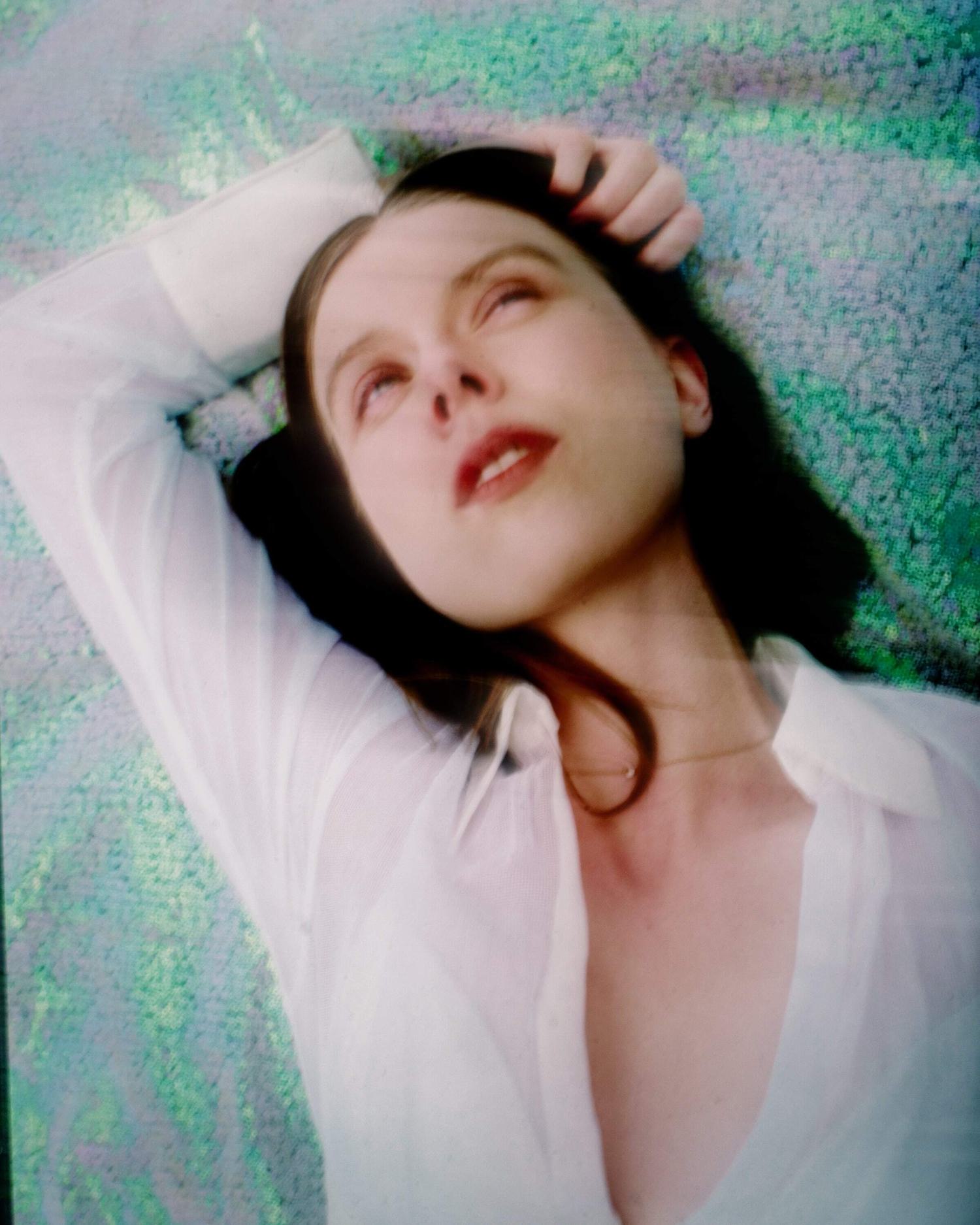 JFDR, however, is a statement of individuality – something which, despite her history rooted in group dynamics, felt unexpectedly natural. "I didn't really think that I could do it," she admits. "I never pictured myself as a solo artist. I don't know, I think it was maybe a mental block. But when I started doing it on my own, it was so liberating. I was like, 'Oh my god, why didn't I do this all along?'" Museum marks the twelfth record Ákadóttir has made in her twenty-eight years; her third as JFDR. Despite her accolades and a faithful audience who follow her wherever she wanders, packing out her performances at Iceland Airwaves to the rafters, when she speaks of her music there is a sense of self-doubt that manifests as surprise: "It's still insane to me, in a way, that I still get away with this."
This sense of conflict is in her nature. "I'm definitely a Leo. I put myself in the spotlight, but at the same time, I have Cancer in my moon," Ákadóttir smiles, detailing her astrological chart, "so I tend to be a bit more… inwards, where I can't believe that anyone would want to listen to this stuff. I always have these two competing voices in my head." Museum arrived at a point where the latter was the voice which spoke the loudest. As the world descended into chaos in March 2020, when the days turned into weeks turned into months of blurred inertia, Ákadóttir had released her second solo record New Dreams. Its coincidence with a global pandemic made her feel that the project, which she had worked three years to perfect, had been drowned out in the panic; what was intended to be a shout became a whimper. "I think I lost a bit of momentum," she reflects. "And I lost a bit of faith in what the purpose of this is."
Museum was about falling in love with a process again which had become, for a while, too painful to touch: "A huge part of it was to make contact with that part of myself that can do this." There is a distinct sense of coming-of-age for Ákadóttir with this album, a serenity you reach only through age and hard-won experience. She likens making her 2017 debut solo project, Brazil, to the dizzying rush of first love; her second, New Dreams, to being a teenager with her rebellion and white-knuckle need for control over every detail. Her third, however, has elements of both and neither. "I knew what I was doing," she says. "I wasn't scrambling. I didn't have a meltdown. So, in that way, it was very mature." But, more than that, for the first time, there was an absence of fear.
There is a threadbare notion that an artist has to suffer for their work to be of substance. Ákadóttir's music instead proves that the substance is found, rather, in the work's honesty. "What makes an artist interesting is the link from them to the universe," she explains. "You can sort of feel that they're channelling something. There's so much pain and suffering in the world – and it's all relative – but we can't fight it, and we can't dismiss it. While you may not necessarily find peace with it, you can at least acknowledge it's there. If there's truth and fearlessness, then you will be in alignment with yourself through your music. If you can look it in the eye, then it comes through."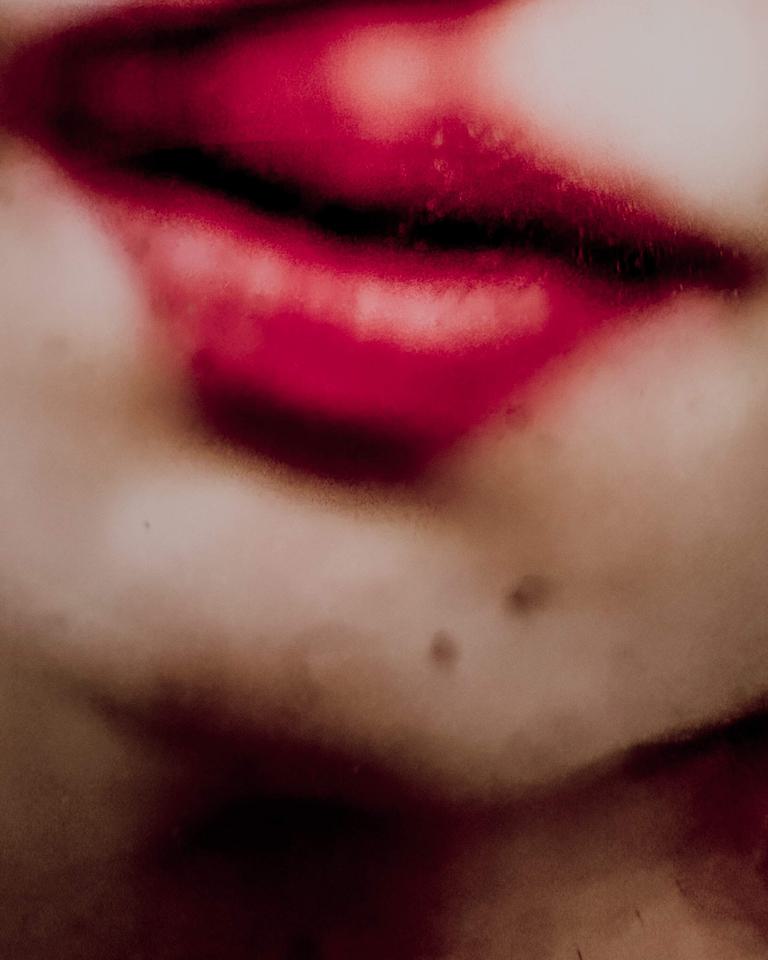 Impatience. That was the headspace that Ákadóttir found herself in when she committed to making the record. "It was like, 'Okay, I've written the song, I feel the song, I can see the song' – but the words, I didn't necessarily always see them right away, so I would have to sit there, open up my palm and say, 'Please, can you give me something?'" she laughs. "Writing lyrics and pairing them to a song is such a puzzle, but it's so gorgeous when you get it just right."
Given the state of the world when she was writing the album, needless to say, creativity did not lend itself to her easily. "I experienced a void," she tells me. "But at the same time as I felt terrified, I felt safe. I felt this combination of, 'There's something outside which is crazy and frightening, but I'm here and I'm inwards; I'm protected and I'm nurtured.' It was a new reality, and I think creating in that space was really hard for me, and for a lot of people, too. I think we feel it more and more: there's a climate crisis, there are crises all around us. There's an intensity to the world, and it can be a really hard - as I was saying before - to align that truth with feeling like you are worthy to speak out in a world like that. During COVID, I felt that so strongly, but I came out of it and worked through it. Some of the songs are about that question: What's going to happen in the world? And what can you offer in that conversation?"
The idea for the title of the album – and thereby the concept – was arrived at when Ákadóttir paid attention to the sensation of writing: "I felt like I was sculpting with words and with music, sculpting a moment. And then, in time, I would put it on display in an organised setting, right? That's where the idea for Museum came from," she explains. "It's like this little capsule which you can walk into, and everything can just exist together here. It's real, but it's equally very staged." Even behind glass, just as she was when she was writing the album in quarantine, the impact of those recollected feelings felt just as striking to her as when she first felt them. Like any exhibit, each song feels like a passage to a far-away world that is tantalisingly within your reach. "I find time gets shorter and shorter," Ákadóttir reflects. "I can still feel the same feelings. I know I'm still that person, that's still who I am. Those feelings have gone through my body and I can recall them when I hear it. I think that's the magic."
"My ideal space is sitting at a window and daydreaming, translating those thoughts into stories and then finally into music."
(JFDR)
The Icelandic relationship with the natural world is a unique one, given its history as an agricultural nation who never developed into an industrial one, with its prosperity achieved toward the end of the twentieth century largely due to its services sector and cultural capital. "Nature is so ingrained in our psyches," remarks Ákadóttir. "It's in our ancient body." She tells me that in Iceland where the weather is so unpredictable and often hostile, much time is spent whiling away the hours indoors, window-gazing. "And that's where your imagination can cultivate itself," she says. "I think that's why I'm a songwriter. My ideal space is sitting at a window and daydreaming, translating those thoughts into stories and then finally into music."
While much of the album was written in Iceland, there was one exception: "Sideways Moon". She wrote that while she stayed at the home of her husband's family in Australia during the height of the pandemic's intensity, when songs were still a painstaking puzzle. The moon is an object of reflection for her, the side she saw in Australia opposite to her home on the other side of the world. In her finely-woven sounds and the universal symbols which inspire her, there is something transcendent about Ákadóttir's music. I ask if she considers herself a spiritual person. "I am – I think, undeniably," she tells me. "I don't adhere to a religion but I think the spirit is so powerful. There's so much we can't describe with science, or facts, but we all feel it. We all have that sense of magic. And I think when it comes to spirituality and art, you can't have one without the other. Art is always about spirit, and there's always a mystery: how do you do it? How do you call upon it? In that way, I'm very spiritual – everything's a mystery to me, all the time."
I wonder, then, if spirituality in music is, in fact, inevitable. She warms to the idea: "'Inevitable' is a great word. It feels intertwined and inevitable, to have spirituality in your art. You can't touch music, but it still exists."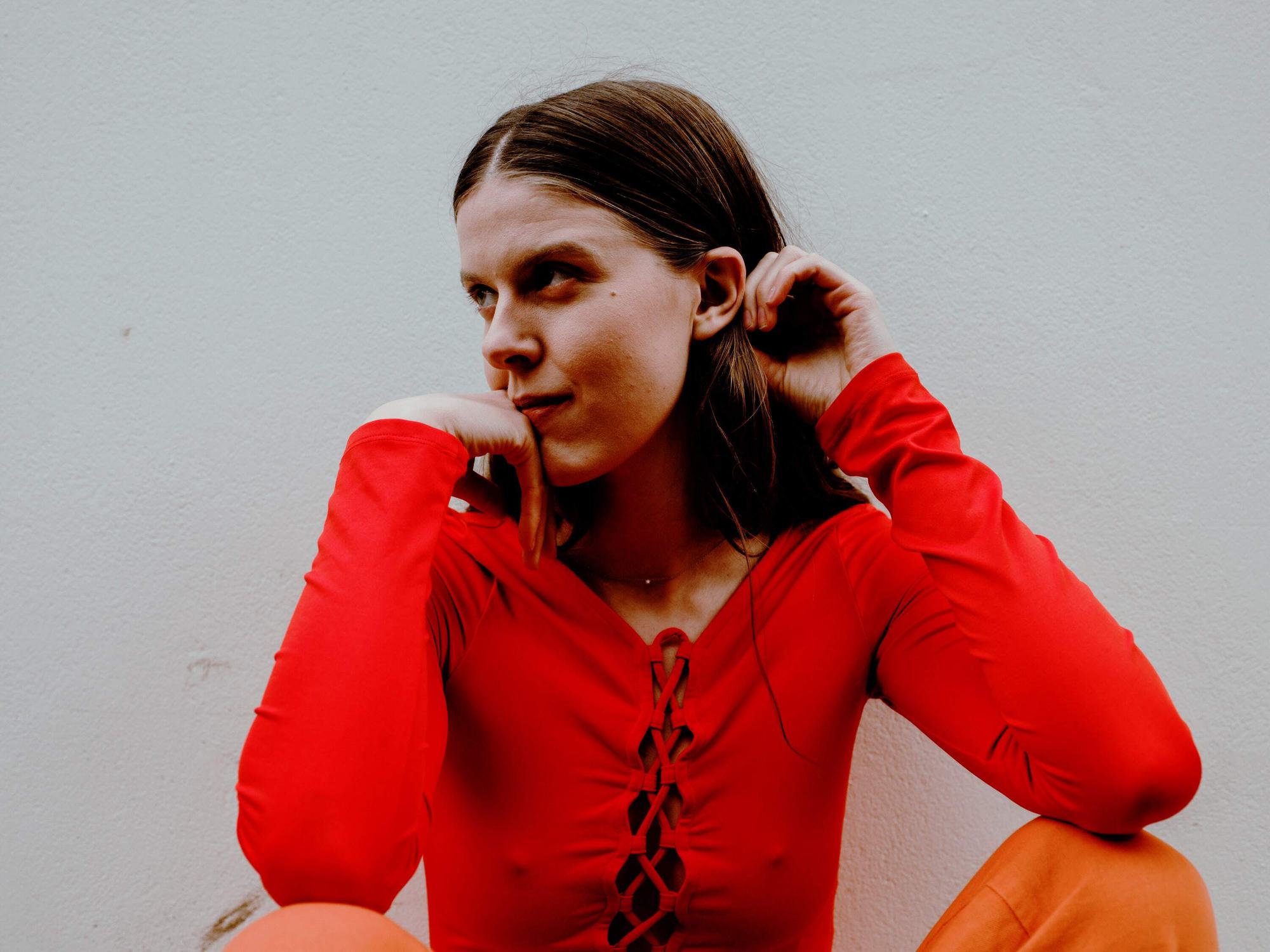 For the first time since their marriage, Ákadóttir collaborated with producer Josh Wilkinson. While they worked together on her second record New Dreams, at that point, they were still friends. "Even from the day we first met, there was this kind of ease and effortlessness when we were together," she reflects. "I love the way he approaches sound, what he creates and how he works with other people. He's got this sensitivity."
They first met in 2017 when Wilkinson was an intern at a studio she had been working at, keeping in touch after he left to return to Australia. If she ever found herself there, he told her, you'll have a friend. Many months later, she had a show in Hong Kong; after a few persuasive drinks, she decided that the extra 14-hour trip for a detour in Brisbane was entirely plausible. They worked together in the studio, and then Wilkinson joined her in New York City when she was living there recording New Dreams. "He probably thought I was a bit crazy," she laughs. But as their creative intimacy had been nurtured, their personal intimacy started to blossom, too. "We didn't really work together much after that because our relationship had changed. But then, with this album, we thought, 'Alright, let's see if we can do this'. It was so easy to work with him, and he worked so hard on it."
She recalls how the deadline had loomed over them for the record to be sent for mixing and mastering, sat beside him with sunglasses on with an eye infection barely able to see. For hours, she would blindly try to communicate what she wanted on the production while he patiently brought it all to life.
He understood her interest in "anti-space" implicitly, where moments of absence elevate a song's impact. "Nothing should be in there that doesn't need to be in there," she believes. "New Dreams was definitely like that, whereas this one is fuller, and certainly richer. It's funny, people would always so, 'Oh, New Dreams is so quiet', and I was like, 'What do you mean, it's quiet?' I was so surprised people would describe it like that. Like, just turn up the volume? I still stand by that. Silence is such a necessary canvas. I get fatigued by music that is too full or too busy, unless it's noise music where the texture is the whole point. But when stuff is loud just for the sake of it because you're afraid to be quiet, you can hear that and you can feel that. I don't have a very loud voice, and I think rather than try to be something that you're not, you just have to find power in who you are. And that's what I tried to do."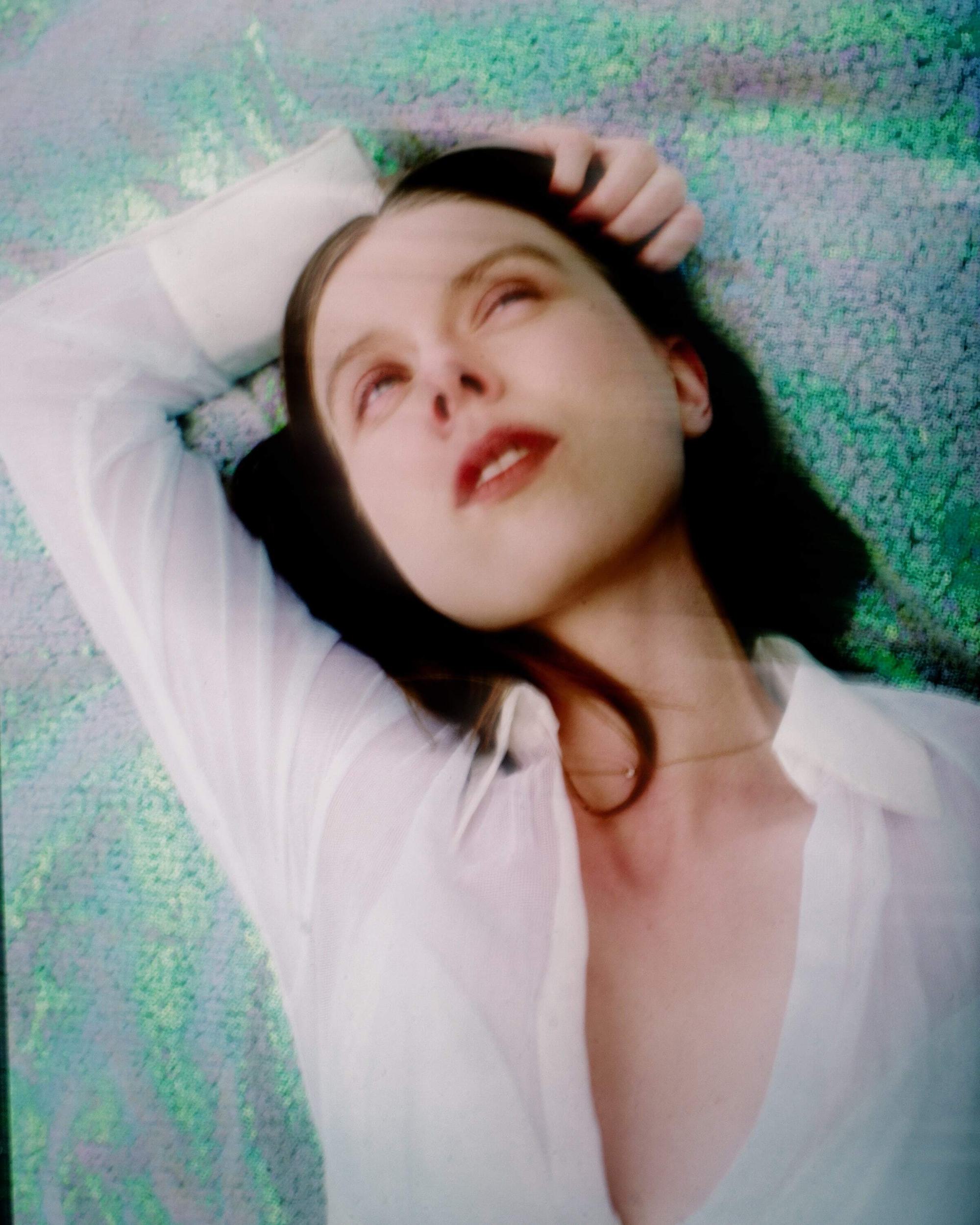 Ákadóttir, unsurprisingly, has a gift for describing her music through analogy. Her chord base, where she begins, is "the earth", the grounding force where the "weight and emphasis" can be found. "And then there's your voice, you're looking out of the window," she explains, "and suddenly, there's the horizon. And then you have all the colours, you have all the textures - the things that bring depth. I think that's what I'm constantly trying to create. There are the chords, the voice the narrative… but the colours, that's what we play with and that's where it gets fun. I think that's just a passion of mine, you know, creating all of these things together."
But woven into the very fibre of who she is as an artist is a sense of community. Her sister, who she hasn't formally collaborated with since the days of Pascal Pinon, played the piano for Museum. And even still, the friendships she cultivated almost fifteen years ago in the Reykjavík music scene not only endure but have evolved. Her core circle still gather to share their work with each other, to motivate and encourage. The scene itself is eternally changing, but a common thread which runs through the years, Ákadóttir believes, is: "It was never necessarily about being original but more about the activity of coming together. I'm surprised if there's a person I haven't heard about, though I'm constantly learning. There's so much music that gets made in Iceland, it's crazy."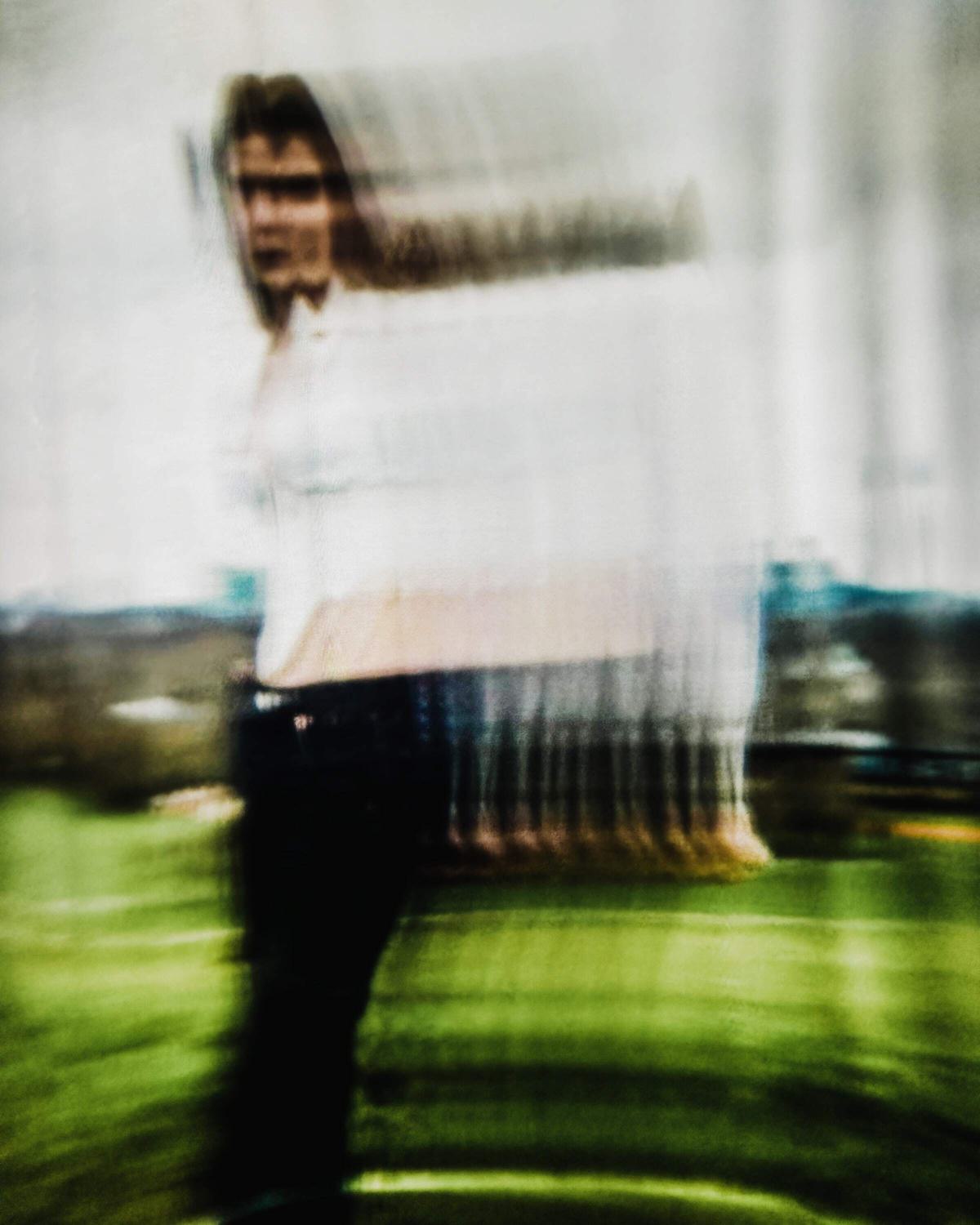 Success for the third chapter of JFDR, she feels, is defined by the miracle of moving forward in an industry that is becoming increasingly merciless towards an artist's survival. "I'm so much more focused on what comes next," she smiles. "This was perfect in its own little way, and now I'm ready to go on. But having said that, when I was making it, it was so fresh and exciting, and I know that when other people are here, they're going to feel the same way. I'm ready to go back and join them."