Movie soundtracks appear to be going through something of a renaissance. Or maybe that's not quite right, maybe they've just found a new space in which to thrive. Last year no one could get near the UK albums top spot thanks to The Greatest Showman. This year Hugh Jackman just completed a six-night run at the O2, only one date less than Drake. And just a few days ago Taron Egerton was on stage in Brighton with Elton John, taking the lead on "Your Song".
But in the midst of populism, there's an outside runner who shuns the pomp and fanfare for just three chords and the truth. Either that, or she's still just completely bemused by the whole thing.
I'm talking with Wild Rose star Jessie Buckley from opposite ends of central London over an unreliable phone-line as she makes her way to Heathrow airport ahead of the movie's US release. She's flying to Nashville to play a show alongside Ashley McBryde, before continuing on to LA and New York. "Well, to be honest, I still can't believe that our little film is reaching out that far to places like New Zealand and Australia and America," she tells me with a deadpan honesty.
In Wild Rose, Buckley plays Rose-Lynn Harlan, a young mother of two who's just been released from prison and has a tunnel-vision dream to become a country music singer. The film is set in Glasgow, the city playing a major part in the architecture of the story. It's a triumphant piece of British cinema that's winning Buckley praise from across the industry, and its soundtrack is a mixture of classic country covers and original compositions co-penned by Buckley, composer Jack Arnold and writer Nicole Taylor. But it's Buckley's voice and delivery that really brings the soundtrack to life, thick with a real passion and character.
Buckley's career began in musical theatre, appearing on the BBC TV show I'd Do Anything, a search for unknowns to play the lead character and Nancy in the musical Oliver! Buckley came second, leading her to take parts in other West End shows before pausing her career to study at RADA.
After school she acted in several plays and TV shows before a lead role in British film Beast alongside Johnny Flynn provoked serious attention. In the film she plays a deeply complicated character in a small island town where young girls are being murdered. It's an affecting and gripping turn from both Buckley and Flynn.
Originally from Killarney in County Kerry, Buckley speaks with such a strong Irish accent that it almost feels like you've phoned up the wrong person. "I was joking yesterday" she says, "I was doing a different accent for something else and I was like, I'm actually going to end up doing an Irish accent one day and people are gonna be like, sorry that's not me - that's wrong! It's too much!"
In Wild Rose she really nails that thick Glasgwegian lilt. I ask how she got so good? "I don't know, I suppose I look at it like music, y'know?" she replies. "And I was terrified to do the Glasgow accent, and especially where Rose lives and is from, it's crunchy and it's rhythmic and it's so part of her whole energy and I worked my ass off for months. I hope they let me back in!"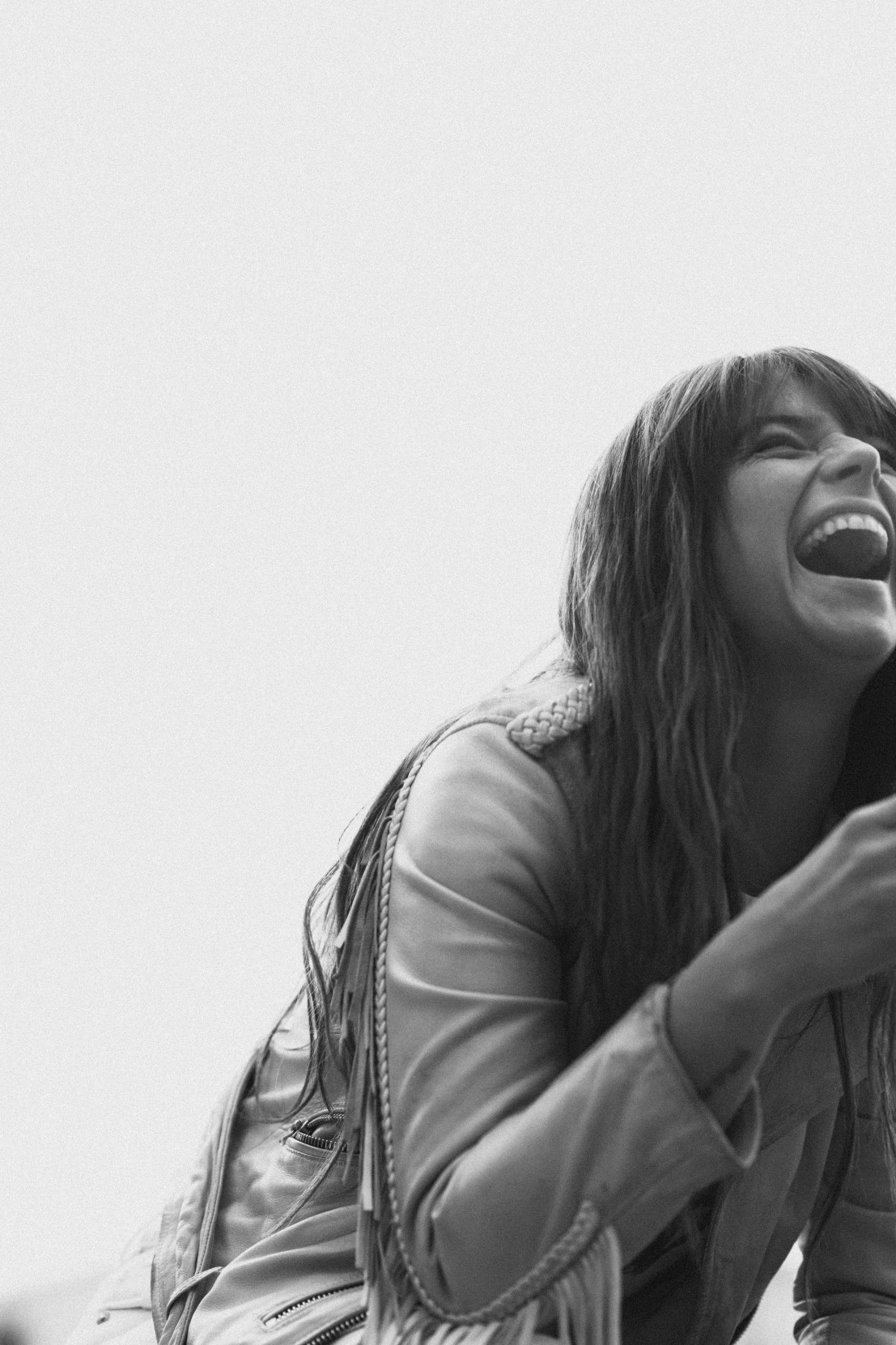 Speaking with Buckley, she's instantly likeable; easy to talk to, modest with just the right amount of self-deprecation and a sharp, quick wit. Talk turns to Nashville, her next stop, where they shot some of the movie and recorded the soundtrack. "To get a chance to go back and be a part of something that had a lot of memories for us in making this film, it's lovely" she tells me. "It's so exciting and I dunno, I equal measures can't believe how lucky I am and also, I want to keep going."
As someone who's never been, I ask what it's like there and her voice lights up. "It's amazing, I mean to have a city that is purely driven by music, to have that rhythm, and it's a different kind of music, there's just this energy about it that just feels…"
She trails off as if she can't find the right words, before picking up a new train of thought. "I think as well, because country and blues is very rooted music and it's very much about people, you get loads of interesting characters on the street. Like these mad people who look like they could have, at one time, been well-to-do but have now just lost the plot somewhere along their dreams and are dancing along the streets. And every window you pass there's just music bursting out of it and you find these little alcoves, like Station Inn where we shot, it was just like stepping back in time. Or these inns where you can just imagine things like went off, especially if there was, like, a bit of whiskey involved. That's the devil's juice that makes everybody go a little bit wilder than they thought they were capable of."
There's a pureness to her excitement that feels infectiously genuine. As Buckley tells me, she isn't a long time country music fan. "It's been a new thing that's kind of crept into my heart through Wild Rose. I suppose I listened to like, blues and Irish folk music growing up which has kinda got some similarities to it, but I had never really listened to country music, and when I found it and when I began to sing it and heard like the amazing stuff, y'know - Patsy Cline and Emmylou Harris and Bonnie Raitt and all those people singing these stories about people doing very simple things, I don't know, it just stole my heart. So yeah, I'm still drunk on it to be honest."
I ask Buckley what music she was passionate about before. "Drum n Bass!" she fires back, before bursting into laughter. "No, I'm joking… heavy metal! No, I don't know. I grew up in a musical household because my mum's a harpist, so I have always listened to everything and I don't think there's a day when I don't listen to music. I go through different phases with music and whenever I'm playing a different acting job I always make different playlists. I listen to everything from jazz to americana to classical to kinda more stuff like Max Richter. I love it, I feel like I'm still quite amazed at what music is because it's not a normal way of speaking to each other and yet everybody has a relationship to it and can find some kind of feeling in it and understanding in it, even if there are no words."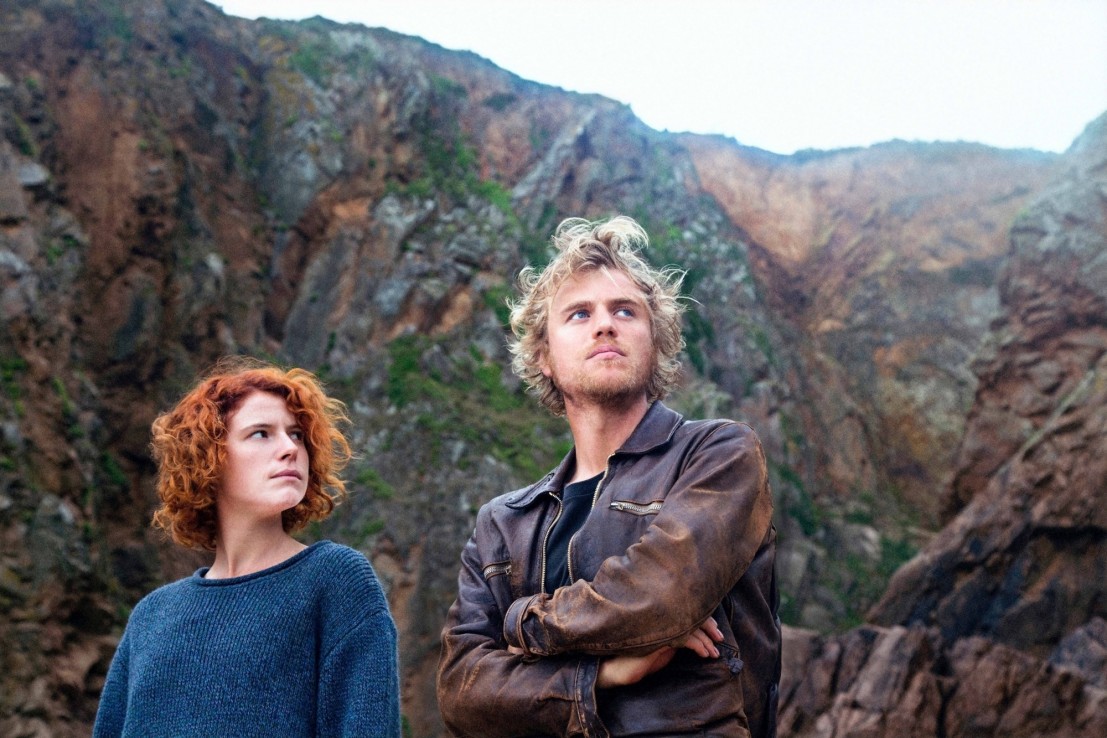 I ask what she was listening to when she filmed Beast, a dark psychological thriller, and she makes a noise that suggests I don't want to know as the phone-line crackles in and out. In the movie she stars alongside musician/actor Johnny Flynn, a man who's done very well at balancing his talents for both creative worlds across the past decade. I ask if he's been giving Buckley any advice?
"It's been nice" she says. "I think actually when Beast came out we sang a song together. But I don't know, it's so easy for Johnny, I think he just gets up there and does it, and when we were filming Beast he brought his guitar in one day. I'd love to sing with him more! Hopefully we'll record something someday."
Talking later with Flynn, he offers some of his thoughts on his former co-star; "Jessie is one of those rare people you meet in your life who you never want to leave your side. Her vitality and passion for every moment is infectious. Who she is as an artist is inseparable from who she is as a person - full of heartbreaking honesty and joy and generosity. Working with her on Beast felt like one of the most special moments of my creative life. We became firm friends... I never want to let her go."
Who wouldn't want to record a song with a man as lovely as Johnny Flynn? In Wild Rose Buckley also plays guitar, which she learnt especially for the role, but it's a talent she's not keeping up. "I haven't had the confidence to pick it back out of its case properly since" she tells me. "But I'm going to go do a job away and I think I'm just going to bring my guitar with me and keep going. It's definitely my New Year's resolution to keep going with my guitar but y'know, I'm halfway through the year now. I loved learning it at the time! It's scary learning a new instrument when you're older. When I was a kid I couldn't learn enough, like different kinds of things, and now I'm older it's like OH GAWD. I sound really shit."
Wild Rose was shot and set in Glasgow, a city known for its lively, expansive and passionate music scene. It seems that Glasgow managed to get under Buckley's skin. "It was amazing because it's a character in itself, and it was essential to the whole story because it's a girl wanting to run as far away from Glasgow as she possibly could, to find out that actually, if she has something to say in the world, who she is and where she's from is essential to tell that story as honestly as she can," Buckley explains.
"I mean I love it, it's got such character and personality and the best pubs in the world and the people are amazing. We were shooting up on Maryhill one day and we'd come to work and these ladies who work in Greggs during the day had brought a tray of donuts for crew and a bottle of gin and a bottle of tonic for me and Julie (Walters, who plays Rose-Lynn Harlan's mum). And then they came down to the set for the day when we did 'Outlaw State of Mind' and had a right old hoot. So yeah, I'd move there in a heartbeat. I really have fallen in love with the place."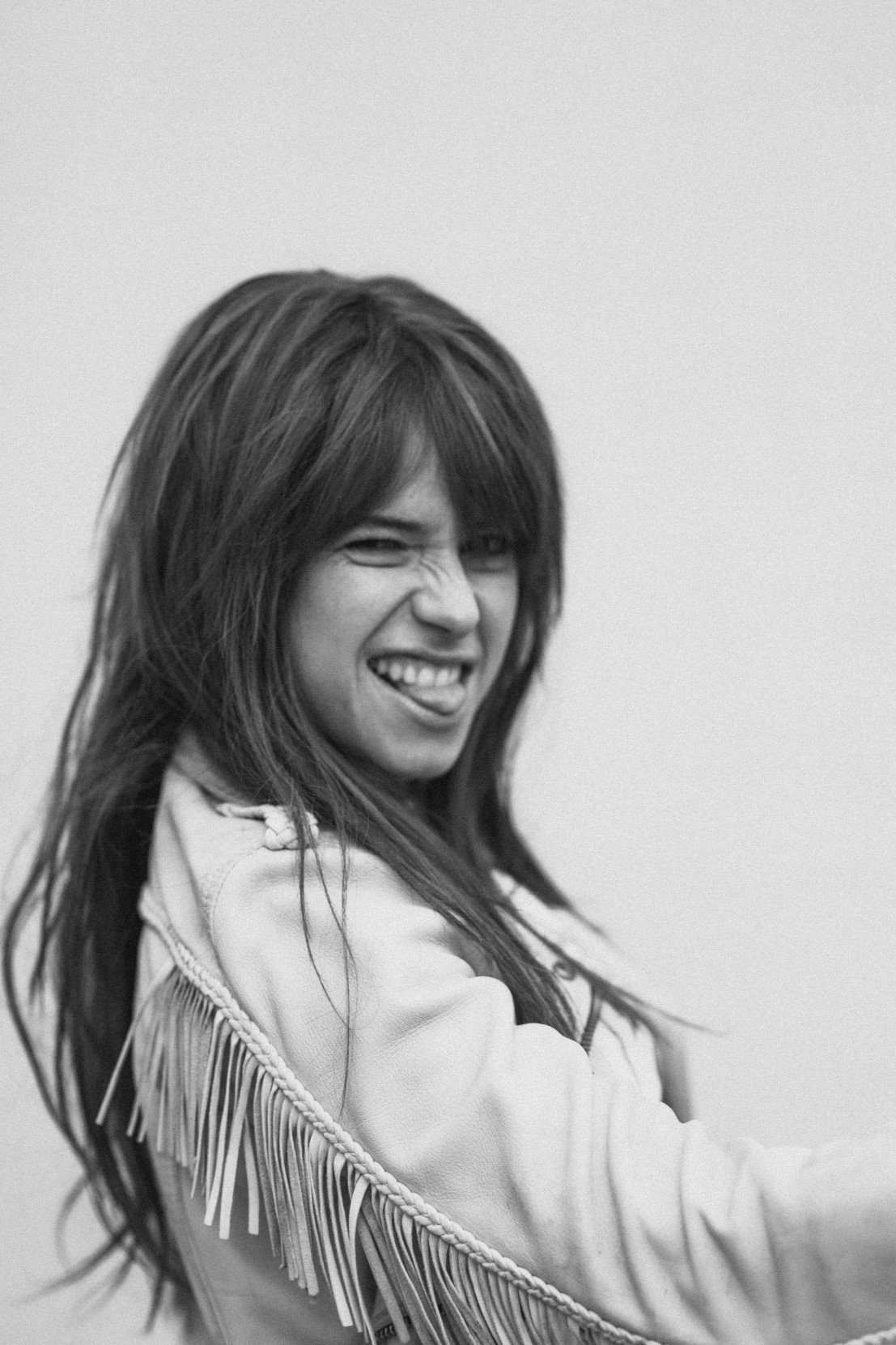 Talk turns to nights out down Nice N Sleazy and the bars of Sauchiehall street as we dote on one of the UK's most overlooked gems. And this summer sees Buckley travelling all around the UK to play shows and festivals including Glastonbury, Black Deer Festival, and a night at Whelan's in Dublin. I tell her that's a pretty big jump into the deep end for a new musician. "Ah God, don't say that!" she shrieks. "Well, first of all, I love my band so much. And this was never anything that was planned, it was never something that was pre-considered before we started the film and then it's just something that's kinda grown by itself. I can't wait. I just wanna let go and have a great time and make sure everybody else has a great time too, and meet other bands. And it also feels like it's kind of I suppose the end of Wild Rose and the send off really. And what better way than for Rose Harlan to be on tour with her band and to finish at Glastonbury, which is hilarious! I can't believe it!"
But is she scared about stepping out into something of a new world? "If you don't enjoy it, no-one else is going to. Music is just freedom for me, I love it and I want it to be really good," she beams. "I can't wait. And I can't wait to go back to Glasgow and do two nights there and then we're going to do Dublin which is going to be fucking excellent, in these great places like St Luke's and Whelan's and then doing Black Deer Festival as well with Bob Harris who's become kinda like the Godfather of Wild Rose. I just feel really lucky to even have this chance, but I just can't wait. And I can't wait to give what fun we've had with it to an audience who can have fun. I hope!"
Buckley seems hell bent on making the most of her opportunity, "We only have one life so we may as well live it and I think we limit ourselves by our fear," she says. "Yeah I'm scared, but I'm up for it and I'm excited by it and I'm excited by being something new."
And then that's it, Rose-Lynn Harlan will be taking a little break from the festival circuit as Buckley moves on to new projects including the soon to be released biopic Judy in which she tells me Renée Zelweger will be doing most of the singing, and Dr Dolittle alongside Robert Downey Jr. So it would seem the guitar won't be seeing public light for a while. "I feel like I wanna step away from it a little bit and who knows what will happen," she laughs. "Figure out what I want to say next, but I'll miss it. I've definitely been bitten. I've got a good old bite of the music bug."
Jessie Buckly appears at Black Deer Festival this month. FInd out more at blackdeerfestival.com