On the Rise

Jessica Winter
10 January 2023, 10:30
The new face of outsider pop, Jessica Winter's music experiments channel the work of an artist in thrall to 90s glamour and the space between theatre and dancefloor.
When Jessica Winter hops on our call, I can tell she's frazzled and I quickly find out why. She's in her London studio, and, today, she's got the place to herself. "It's like I'm in a room full of toys," she tells me. "I just don't know where to start."
Like any good creative, she had been lost in her work playing with one effect or another, but she'd still made it just on time. And even though Winter is set to release her new EP Limerence on 10 February, a musician on the rise rarely stops. "I'm actually working on the album," she says sheepishly. If either of these upcoming projects are anything like her existing discography, they are sure to be a breakout favorite. In support of "Limerence," Winter has already put out the singles "Choreograph" and "Funk this Up"—both dynamically produced tracks that find their roots in the increasingly popular artpop sound and accompanied by vividly cinematic visuals.
The artistic universe of Jessica Winter invites fans to step into the eclectic, the avant-garde, and the wonderful. Visually, Winter's style and persona draws from the larger-than-life days of 80s and 90s glamour modeling, pulling particularly from her mother's portfolio from the era. "I went to shoots with my mum when I was young, back in the 90s. I will always just be obsessed with (that glamour era) because it was my mum and I thought it was so cool growing up," she says.

Sonically, first-time listeners will likely recognise in her work hints of the likes of Allie X and Kylie Minogue—another 90s icon. As Winter calls it: "Wonky disco-pop but with musical theatre elements." That's largely by design: "When I think about what makes me filled with happiness when I hear a song, it's when someone puts on Kylie (Minogue). She just never fails to give me what I need," Winter explains. And yet, her influences extend far beyond pop, reaching into the territory of even Death Grips-esque experimental work and punk.
Winter's introduction to music, however, was classical piano. As a child, she was diagnosed with hip dysplasia and was thus largely restricted from intense movement. The piano, then, was an easy source of entertainment. "It would allow my mom to get on with doing some chores and things because she wouldn't have to worry about me because I would literally just be at the piano, fascinated," she says. "When you have limits in life, you find the smallest things even more incredible … I didn't have anything else that I could be running around or getting into trouble with in that way. So having the piano was amazing, and I became obsessed with it from a very young age—and I'm still not bored of it."
Having had the piano in her life for so long, Winter's decision to ultimately become a musician was not really a decision at all—it just felt natural. As is so common among artists, choosing to create for a living is often born out of need as much as it is passion. "It was only when I became an adult that I realised I needed something and had something to say," Winter explains. "When I was a child, (playing piano) was my therapy. It's an escape, and you're obviously going through shit at that time, but you didn't know. I think that when you get older you can then start putting that into words."
By 16, her commitment to music solidified—though not initially as a performer or writer herself, but as a booking agent. She'd had a job in a fish and chip shop which, she laughs and remembers, she quickly got fired from: "I got sacked after two weeks because I was too slow. How can you be too slow at a fish and chip shop? But, you know, people need their fish and chips, and I was not fast enough at providing that." So, looking for her next source of income, she went to the pub next door—which, she later realised, was actually a secret brothel—and asked the manager if she could book the venue's entertainment. "I suddenly got into being the host," Winter tells me. "I just loved it." As she put together the pub's shows, she also began writing her own songs and slotting herself into the performance schedule. "Every two weeks I would be like 'Oh, I need a new song for my night!' even though it was only for like two old men in Portsmouth." Later on, she made the move to London and was set on her path: "I just needed to perform. I needed to put on shows, whether it was my own or putting other people on. I just loved doing it."

As she made the rounds in the London scene, she eventually met Alex Sebley—her future bandmate. Winter bumped into him at Harry Merry a show—an avante-garde German artist —that she'd decided to attend alone and found out he was actually the promoter for the gig. "We just got chatting through that," she explains. "We'd both really been through it with the music industry in general. He'd had his song stolen—not gotten credited properly on a track he'd written—and it got really big and nobody knew it was his. And he was really upset with that and wanted to give up. I'd also wanted to give up because I'd been through a bad experience myself where I'd had bad managers trying to tell me who to be all the time. I felt complete loss." Yet, the pair were able to form a bond through their mutual disenfranchisement, later turning the friendship into a musical partnership in the form of the band PREGOBLIN. In those early tracks, you can hear the foundations of the polished, decadent sound that Winter has built for herself today. Indeed, in their work together, Winter continued to hone her skills as a producer, writer, and vocalist.
Her love of her work in PREGOBLIN morphed into a broader love of collaborating with fellow artists in general, and she began accepting invitations to write and produce for other artists and bands. "And now here we are," she says, shaking her head and slightly bewildered. "Apparently, I'm a producer now as well as an artist."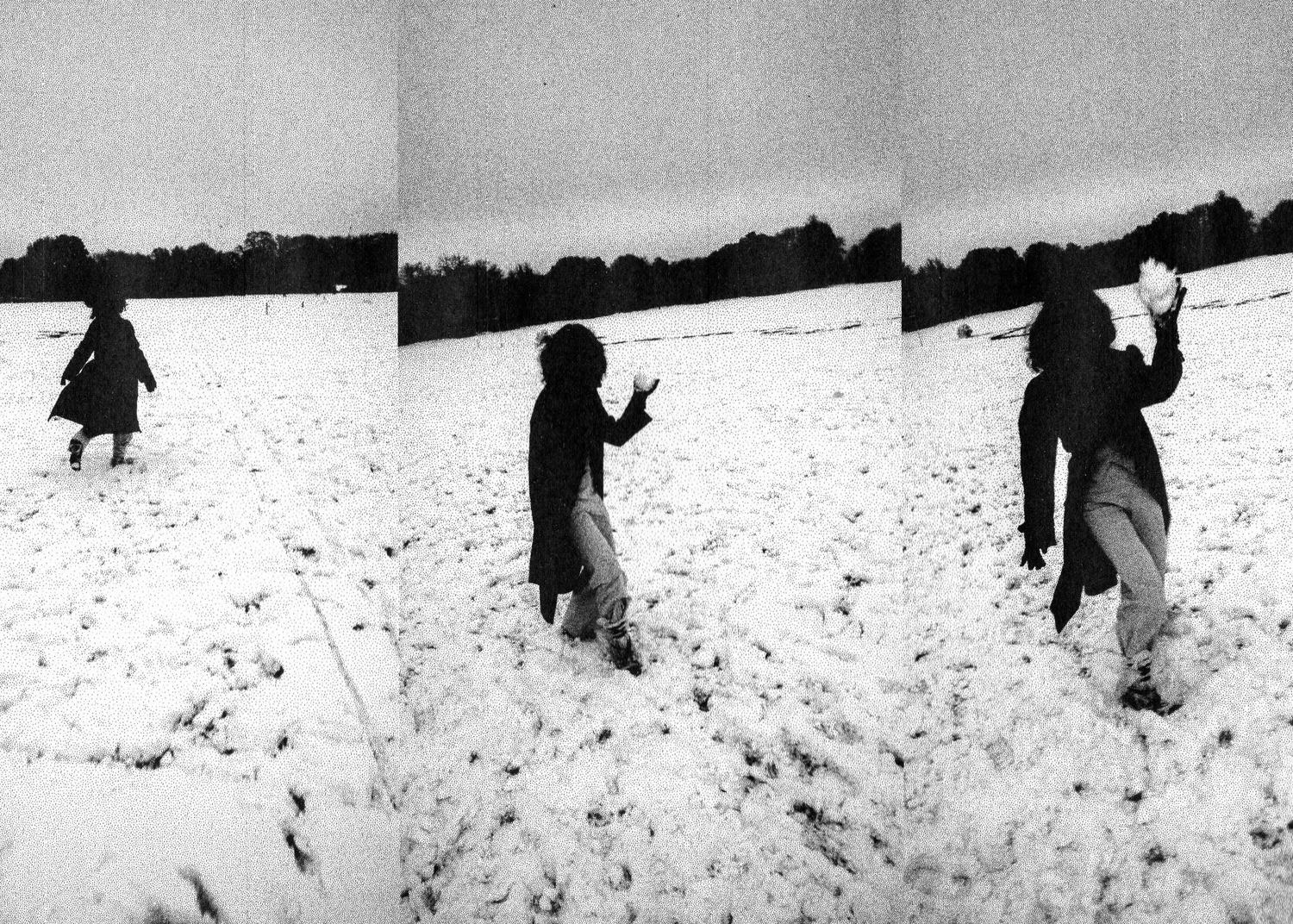 Whether it was in her pub-brothel days or in PREGOBLIN, Winter has always seemed to stive to produce work that sits just off the beaten path. "I think I've always felt a bit like an outsider in general," she says. "Probably because I've had a difficult family life and then, obviously, being taken out of normal society a lot of my childhood—being in hospital and stuff and then always feeling like the new kid when I'd come back into school on crutches or in a wheelchair." It was only after she went solo, Winter tells me, that she feels like she finally found her scene. By 2019, she was out on her own and able to surround herself with friends and collaborators that allowed her to think about who she wanted to be as much as who she needed to be in order to achieve mainstream success.
On one memorable instance, she remembers her best friend—another artist and director—explicitly her under her wing to help her find her own. "I was so lost with it," Winter continues. "I've always actually struggled the most with visuals, mainly because I've been through the mill with people telling me what to do … But she was just like, 'Babe, let's do it (together).' And she just did it with pure love. She wasn't doing it because of this older guy going: 'You need to be this.' She was doing it because she knew me inside out. She really helped me feel confident with the most authentic me." In an industry that has a tendency to veer towards the predatory and exploitative, Winter has been able to run towards self-empowerment instead. That confidence, Winter tells me, came through on the sound for her upcoming EP as well.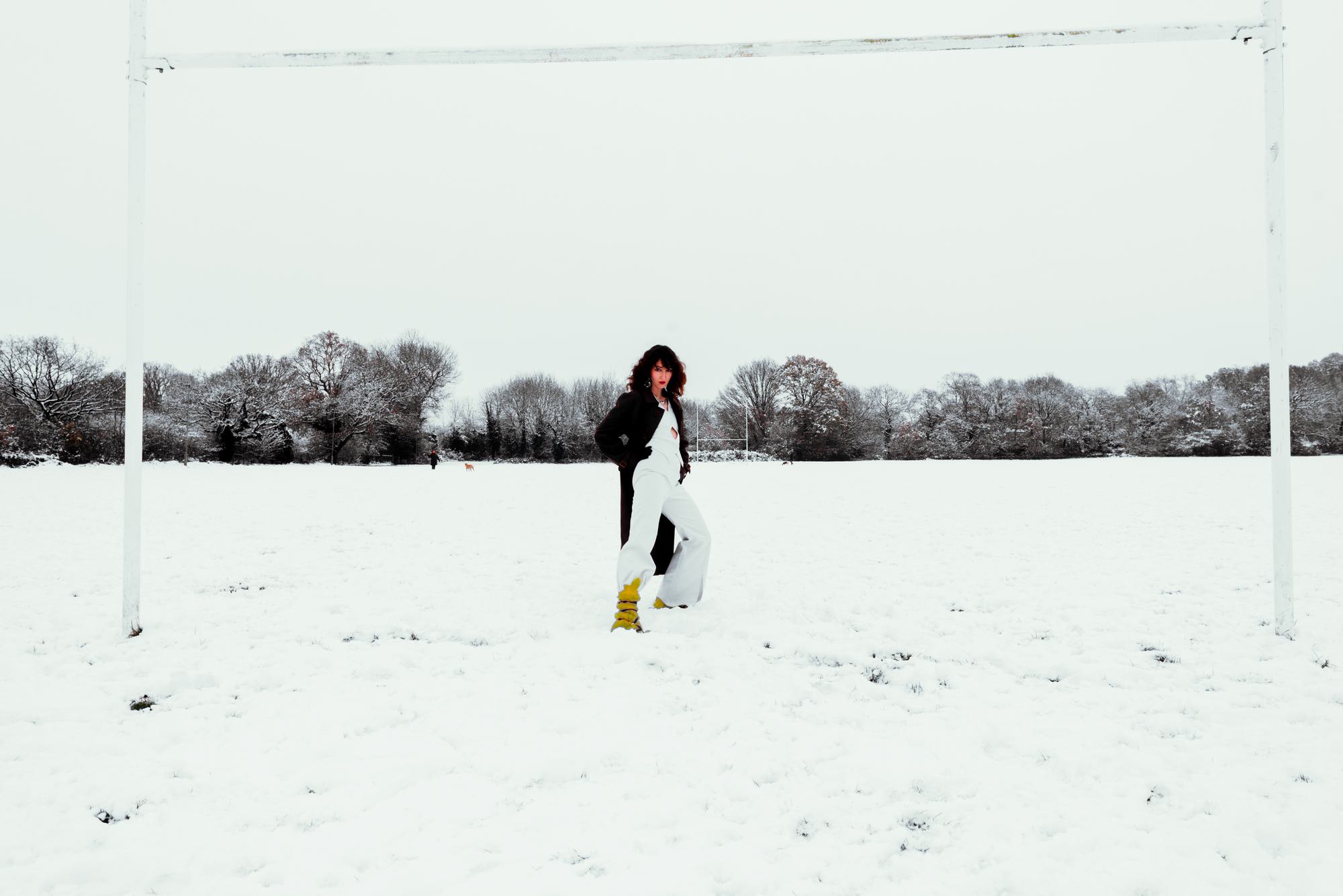 While Winter finally comes into her own, things appear to be taking off as well. Of course, there's the EP coming and an album on a later horizon. She performs at Best Fit's Five Day Forecast next week, and has slots at South by Southwest and Great Escape booked for the spring. "Actually, you know, I'd like to set myself a goal," she says with a tongue-in-cheek grin. "I have been singing very much doom and gloom. Sad music was very 2020/2021. But in 2023—it needs to be at least 50% happy music!"
Jessica Winter performs at the opening night of the Five Day Forecast, Best Fit's festival of new music, on Monday, 16 January. Tickets are on sale now.