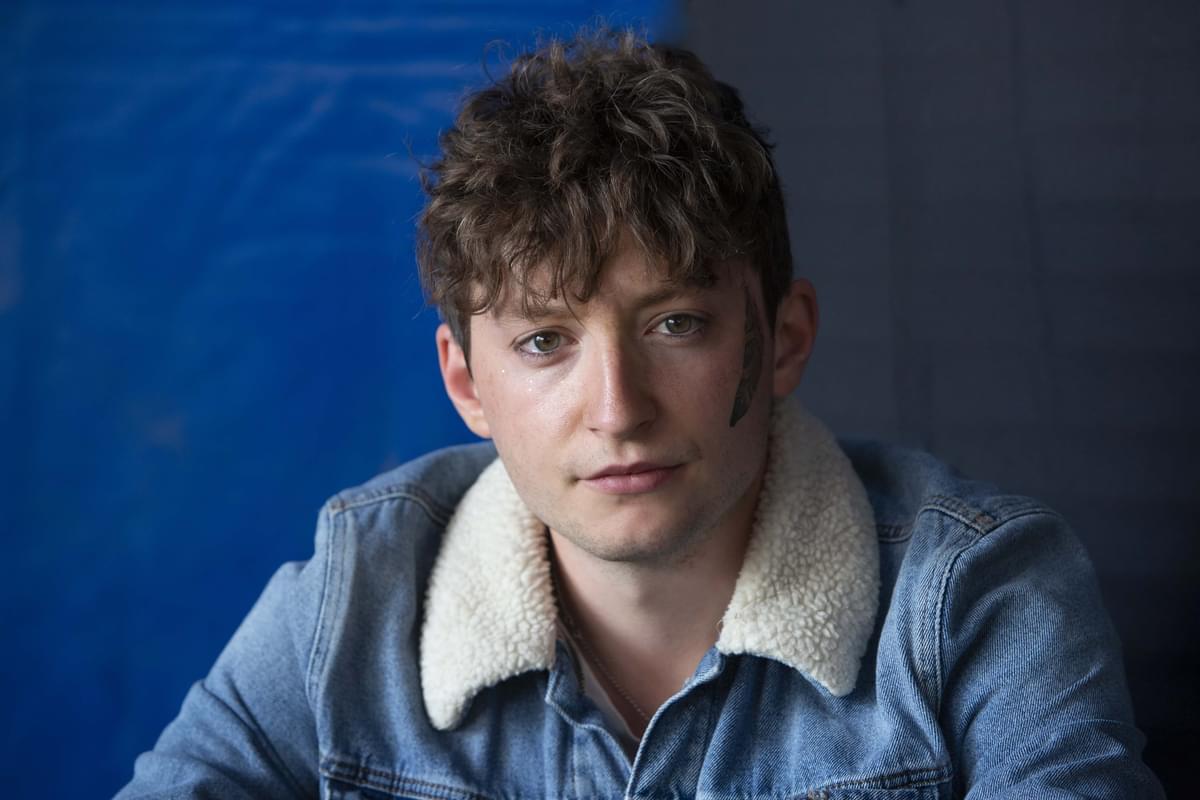 On the Rise

Jack Valero
08 July 2022, 10:00
After years of playing in bands, Jack Valero finally found the confidence to embrace his new identity as a captivating singer-songwriter.
Jack Valero's career has navigated years of playing in a band, avoiding his father's footsteps, and eschewing structured tuition. Now, releasing his second single "Hollow Warmth", he feels confident he's on the right track, even if it took a long, winding detour to get there.
Born in London and raised in Dorset, Valero took piano and guitar lessons growing up, but nothing stuck. It wasn't until he was hooked by a Guitar Hero III obsession that he really tapped into his curiosity for music. "I fell in love with the songs on there, and absolutely loved it, and I think using the controller gave me a sense of how your hands work in conjunction with each other playing guitar," he explains. "After getting into that, I went to my mum and dad and was like, do you know this song? Do you know that song? And they're like, of course we do."
Valero's father is political folk singer-songwriter Billy Bragg, while his mother was involved in the 80's ska scene, and had grown up listening to reggae. While it might sound like an easy route into music, a young Valero was desperate to forge his own path.
He started a band with a couple of friends, and bonded with those at school who shared his newfound passion for punk. "It was simple and to the point, energetic and angry, much like myself at that age," he laughs. "Music suddenly became an identity thing, and that really hooked me."
After a year of studying film at Bournemouth University, he and his fellow bandmate Callum James decided to move to Brighton to study music at BIMM. "Growing up in Dorset, if you don't want to be a fisherman or a farmer, there's not loads going on for you there," he says. "So to go to Brighton and see everyone who looked like me, were dressing like me, were listening to the same music as me. In Dorset that made us really stand out, then in Brighton it was like we found our Mecca."
It was in Brighton that Valero and James formed The RPMs. Signing to Xtra Mile Recordings, the band released a string of singles and an EP, picking up radio and press and playing the likes of Glastonbury and SXSW. "To people on the outside looking in, it looked like we'd made it. But on the inside it was a daily struggle. It was a whole Jenga tower and every day you didn't know if one of the blocks was gonna fall out and the whole thing was gonna come crashing down," he explains.
The band broke up in early 2019, and Valero took some time out, reassessing his decision to follow a career in music. "I remember it vividly," he says. "I'd moved into this horrible basement flat and it was super depressing. It was like going through a huge break-up. It was like being in an eight-year relationship you thought would last forever, and then it was just gone. I was pretty devastated at the time."
It only took a couple of months before he began writing music again. Inspired by his early love of artists like Tom Petty and without the need to compromise for his fellow band members, Valero began to embrace his newfound creative independence. "I realised that I could just do it myself. I think when I was younger, I would just instinctively shy away from being a solo singer-songwriter because that's what my dad was doing. I was trying to have my own identity, but eventually I realised there's no reason I can't do this myself," he says. "Now, there's no doubt in my mind that this is exactly what I want to do."
Just as he started looking at opportunities to put himself back out into the world, the pandemic hit. While he hadn't begun to release music, it was nonetheless an unwelcome interruption. He picked up a job at a local covid testing centre, an experience amusingly documented on his socials, and continued to work on new music.
As lockdown rules eased, Valero began to live-stream nights from his living room, bringing in a small group of friends as an audience to try and add a little atmosphere to something that could easily feel stale. "To a musician, silence after you play is instinctively an awful thing. It just feels wrong," he laughs. "I was just trying desperately to do something that felt like a gig."
Late last autumn he spent three days recording with Dave Izumi at his Echo Zoo Studios in Eastbourne, the restrictive time period stopping him from overthinking the production. After taking a little time to build a team, he released his tender debut single "Heaven Help Me" in April. Following with new track "Hollow Warmth" this month, both songs showcase Valero's talent for classic songwriting, emotionally-driven storytelling, and a warm melody that hooks in your head and heart.
Both songs are accompanied by videos that draw on Valero's dark humour and knack for building an intoxicating narrative. Cleverly executed and utterly charming, they also spotlight his unassuming personality and warm creativity. "I've always loved juxtapositions, having a very benign situation but there's a very dark element in it," he explains. "It's like the audience are the only ones noticing it, and that's when it becomes unsettling. The idea of noticing something that's off, but it's not pointed out."
With the first two videos kicking off a promised trilogy, Valero speaks tentatively of what's next. "There's pressure on it now, because it's the finale," he says, but there's definitely a lot more to come from this modestly confident singer-songwriter.
Get the Best Fit take on the week in music direct to your inbox every Friday