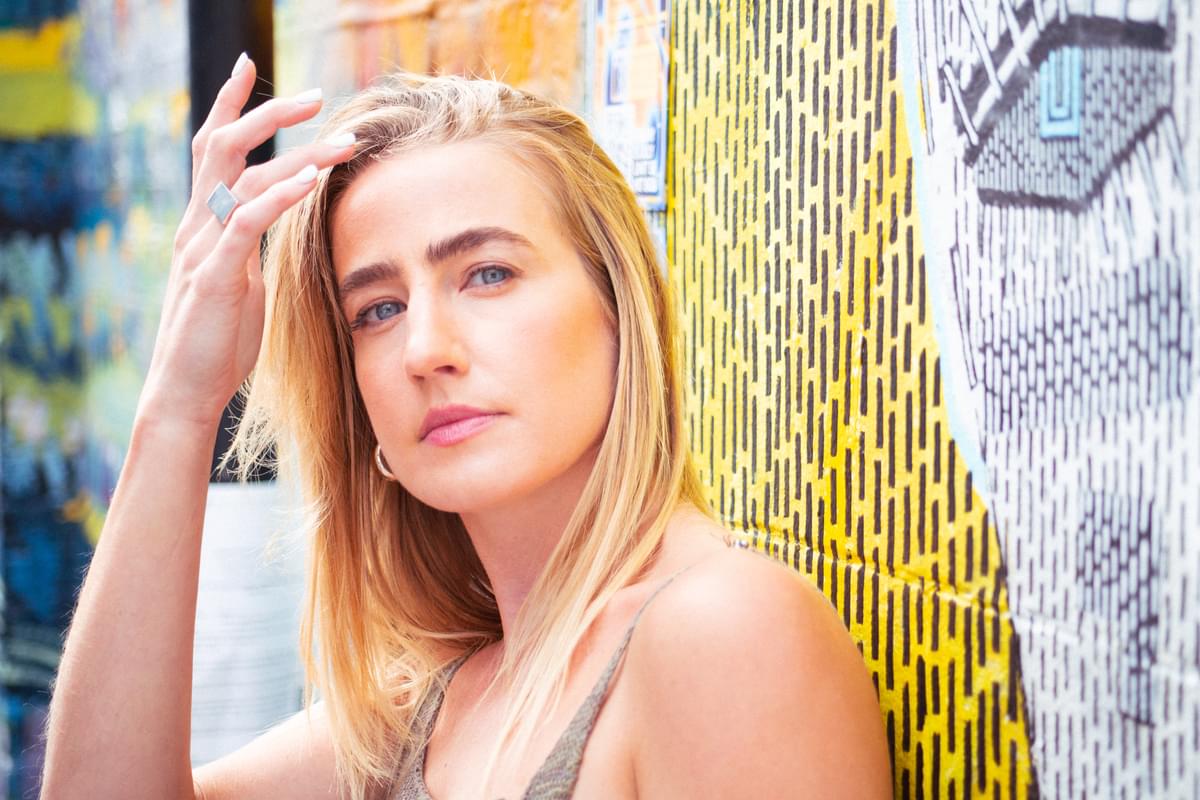 Ghost Writing
26 August 2022, 11:36
Ingrid Andress found her voice as a songwriter for other artists, before slowly realising that the stories she wrote, were only hers to tell.
Having written for the likes of Bebe Rexha and Charli XCX, Ingrid Andress was on a successful career path. But as her songs became more personal, it began to feel wrong letting them go. She focused on her own music, releasing her debut album Lady Like just as the pandemic hit. Picking up three Grammy nominations, its success confirmed her move from behind the scenes to centre stage.

Years in the making, Lady Like dropped in late March 2020. By then, Ingrid Andress had given up on her debut album. As the pandemic set in, all tours and promo had been cancelled and she was left to shelter-in-place, at home in Nashville. "It was the weirdest feeling of gearing up and so much time and energy and waiting and excitement. You know when you're ready for the launch? Then it just breaks," she sighs, shaking her head.
We meet in a small bar in East London on another claustrophobically hot summer's day. It's been over two years since that spring of cancellations, but its effects are still palpable and relevant, and it's hard to have a conversation without acknowledging its overbearing legacy.
While Andress admits it was a pretty "shitty time", the space that being locked-down afforded her allowed for reflection, growth, and the impetus to start again. "I started writing this second album right after the first album came out. I was just like, well, there goes that!," she laughs.
Born in Michigan, she was raised in Colorado in a conservative family environment. "My mum was really into music so she started me early on piano, but as far as what we were allowed to listen to, it was very Christian or classical," she explains.

Home-schooled for most of her upbringing, Andress used music as a way of connecting with the other kids in her neighbourhood, forming bands and borrowing CDRs of illicit popular music. "That's where I got exposed to most of the music that has influenced everything," she says. "If I had just listened to Christian music my whole life I probably wouldn't have wanted to be a musician, it's really boring."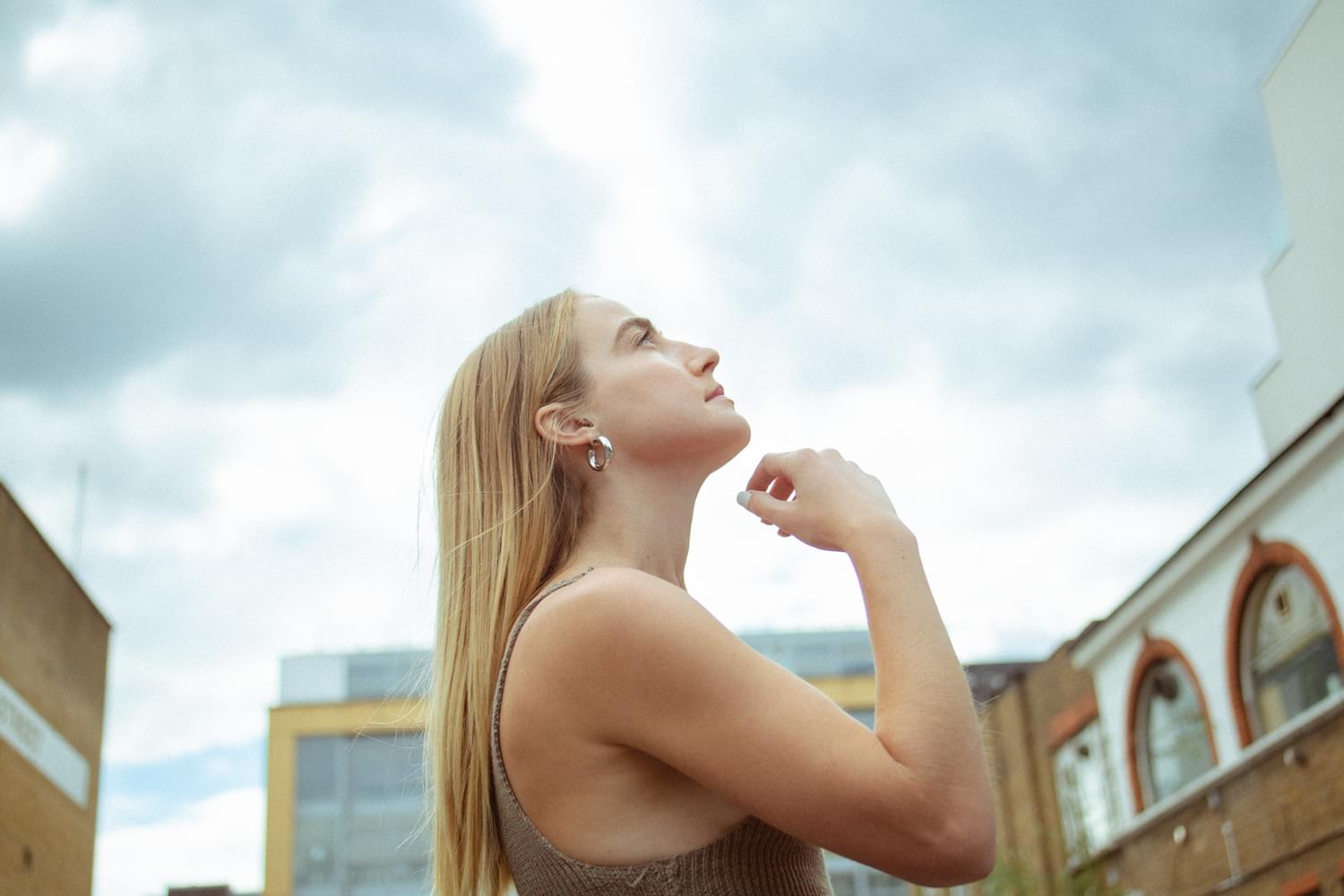 Andress' mother promised that if she progressed to a certain level of the piano, she'd be allowed to learn the drums. It turned out to be exactly the motivation needed, and she was quickly swapping her keys for sticks. "They were just like, shit," she laughs. "I tried to form multiple heavy metal bands. They were all terrible."

Both of her parents were athletes, and Andress believed she'd follow in their footsteps. Naturally athletic herself, she assumed she'd take a college scholarship in soccer or volleyball, but as the time drew closer she realised that music was her true passion and applied to Berklee College of Music, building her résumé in less than a year.

Her first few months in Boston proved a culture shock in more ways than one. "Going to Berklee was weird because once I got there, I realised everyone had been dreaming about going there their whole lives," she says. "So I immediately felt like an underdog. It made me feel really insecure, like maybe I don't deserve to be here?"

Andress got into Berklee on a vocal scholarship, with voice as her primary instrument, but never graduated, the college's emphasis on theory proving a frustrating obstacle to her progression. "There's not one right or wrong way to learn music, and I noticed that half my friends were really good at the theory part of it, because it's a little more mathematical, but then the people who were good at that weren't good at the ear training part," she explains. "So giving somebody a bad grade for being not great in this one area but thriving in another? It got to a point where it was ridiculous."

There was one notable exception, a pop songwriting class led by esteemed songwriter, producer and A&R executive Kara DioGuardi who became something of a mentor to Andress. "You had to audition to get into her class by submitting two songs you had written," she explains. "She was the one who told me that I had a lot of potential, but she was ruthless about it. It was tough love, like, 'you're a great singer but you can't hide behind that, just because you make everything sound good doesn't mean the words are good.' Looking back, I was so competitive and driven. I wanted to prove to her that I could write."
Alongside her journey into songwriting, Andress competed with the perfectly-named acapella group Pitch Slapped. "I wanted to join because of the name," she laughs. "I showed up to Berklee and it was very clear that I wasn't the oily musician, I was very put together. I was like, it's going to be tough to make friends so I'm gonna join an acapella group."

The group featured for two seasons on the national TV show The Sing-Off, giving Andress first-hand experience of the real world and how the entertainment industry truly functioned. "The things that the real industry looks for are way more shallow than the things that you learn at school. Like, you have to be more street-smart," she says. "I'd much rather learn how to navigate all the assholes in this business than show them, look at my jazz chart. They don't care."
While Andress respects and admires great musicianship, she admits that it's always been the words and angle that for her, makes a great song. "I was really more into poetry, which is how I got into songwriting. I really wanted to learn how to articulate my thoughts to where they weren't cryptic, to where everyone could understand what I was feeling," she explains. "I appreciate when I hear a cool chord, but I'm more about, 'what are you saying?' than, 'how do you play that?'"

After leaving Berklee she began writing for other artists, never entertaining the idea that she could be a singer in her own right. "I didn't think I was an artist because I had so many opinions. It was a very naive thought," she says.

Instead, Andress focused on developing her capability to work within any genre, with any artist, in any environment. She picked up any session that was offered to her, and pushed herself out of her comfort zone time and time again. "Kara was like, if you want to do this full time, you have to learn how to do it for everyone," she explains. "I'm glad I did, because I was in a lot of crazy rooms and it helped me learn who I would want to be and who I wouldn't want to be as an artist. I'd walk in and the artist is just on their phone the whole time, and I'm like, why do you get credit on this song if you're not helping? When I finally decided I was an artist I was like, I know exactly what I want to be, I know what songs I want to write, it was just very intentional."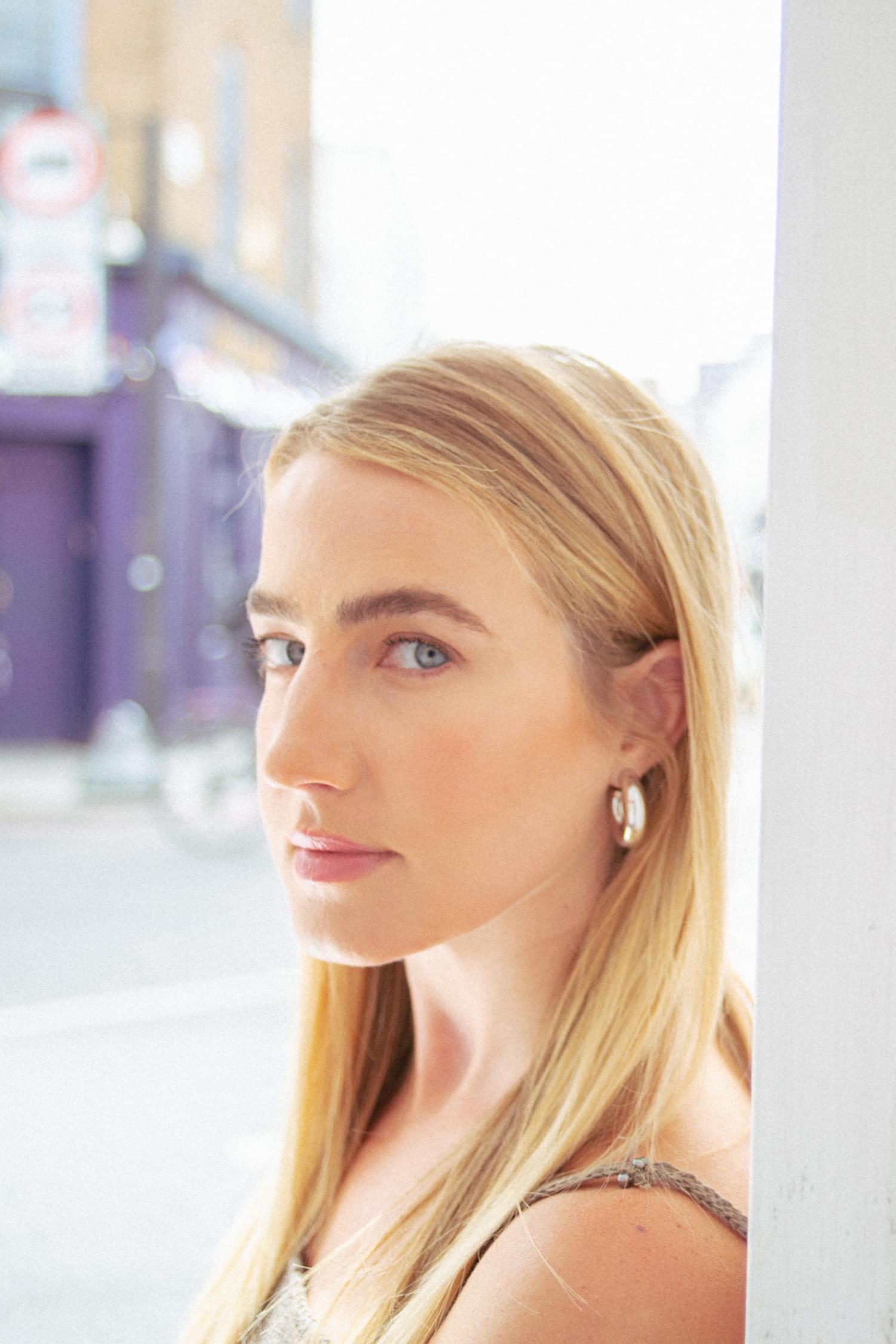 Despite having spent a lot of her time in LA when filming for The Sing-Off, Andress decided that the city was too superficial. "I really wanted to learn and not have to try and schmooze people all the time," she laughs. Instead, she chose to move to Nashville where she could work with some of the country's finest songwriters and focus on her craft, instead of superfluous events and networking. "Some of the best songwriters ever, I got to write with them and I learnt so much from just sitting in a room with a guitar and not with crazy production like how they write out in LA. I would not have gotten that anywhere else," she says.

After several years working as a writer, Andress began to feel things change. "Normally when you write a song and send it in and someone's like, 'someone wants to cut it!', you're like, 'woo!' But then it flipped for me where I was like, I don't want anybody to cut this, this is mine," she says.

At first she couldn't explain why she didn't want to give her songs away, but as time went by it began happening more and more frequently. "Everyone's like, 'why d'you write it? You're not an artist'. I'm like, 'I don't know, it's just mine!,'" she laughs.

As her songwriting progressed, became more personal and cathartic, digging deep into past ghosts and intimate feelings, Andress realised it was time to stop giving away her stories, that she was the only one who should be telling them. "So that's how it happened," she smiles, "which was super natural in my mind because I didn't overthink it, it was just gradual."
Taking the songs she'd been storing up over the years, she focused on building the music, collaborating with co-producers like Sam Ellis and Jordan Schmidt, recording in studios around Nashville. Signing with Warner Music Nashville, a plan was laid out and a release date set for late March 2020. And then Covid happened.

Despite the hurdles a global pandemic presented, Andress and her debut album went on to be nominated for three Grammys; Best New Artist, Best Country Album, and Best Country Song for the multi-platinum single "More Hearts Than Mine." Her record made big streaming numbers, and she won over thousands of new fans. But without a real world connection, the statistics just didn't hit home. "When you don't see people your brain doesn't comprehend that people are listening to your music. You can look on streaming numbers, but that doesn't really calculate for me," she says. "I felt nothing. Everyone was like, you should be excited! And I was like, I'm sorry, until I see people and have that real face to face interaction, this is not going to feel real to me."

Instead of investing in the momentum of her debut, Andress focused on what was happening in that moment, and what was coming next. She took the time and space that the global shut-down gave her, and looked deeply at her own life, starting work immediately on a new batch of songs that would eventually become her second album, Good Person.

"Everything leading up to the first album release was just new and chaotic and I was just caught up in all that. Then when there's nothing to do, when you're just alone in your thoughts, I was like, I haven't really asked myself if I'm happy or not in a while," she explains. "All distractions went away, so I started questioning everything. What it means to be this, what a healthy relationship looks like, just all this stuff that it's so easy to just not think about."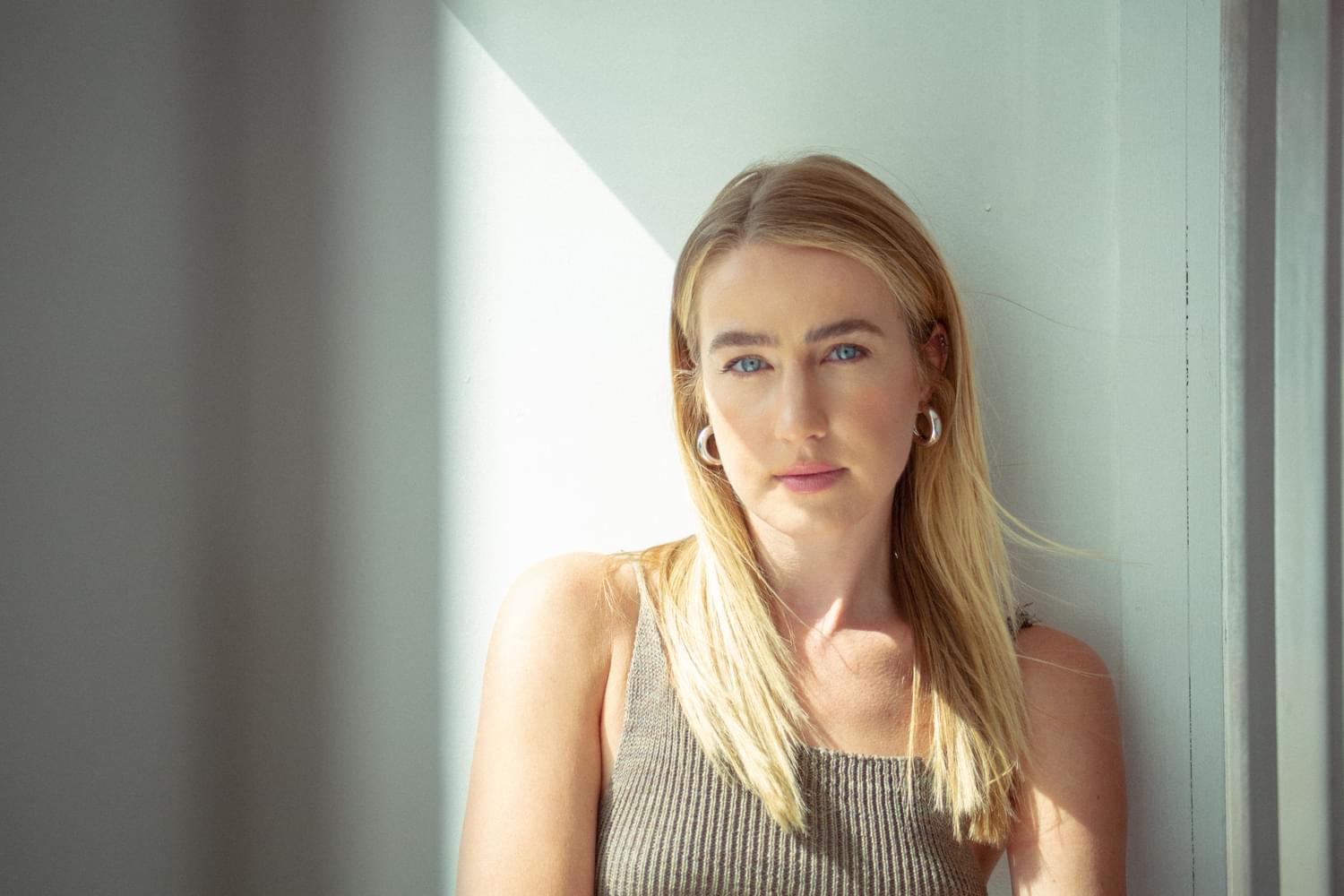 Andress had been in an on-off relationship with her partner for six years. To suddenly find herself at home all the time, without the escape of work or travel, things began to implode. The usual excuses of stress, intertwined lives and the effort and admin required to unravel it all no longer felt like strong enough reasons to overlook the reality she was faced with. "That's the thing that I realised, that there are just so many excuses as to why I couldn't. In the end I had the time to look at it for what it was and be like, you're just not happy," she explains. "So all these next steps are going to be painful, but you've run out of reasons now as to why you have to stay in this."
Working with an acoustic guitar on her back porch, Andress wrote recent single "Pain" as motivation to finally go ahead with the break-up she knew was inevitable. Transformed in the studio to a rousing ballad, its graceful production and euphoric chorus juxtaposes against the straight talking message. Digging into her years of team sports, it plays out like the soundtrack to a locker room call to arms, promising victory in the face of impending misery.

"You wait for the right moment, and then you realise there's never a right moment," she says. "All the planning and mental gymnastics you've been doing for months just goes out the window. It fell apart pretty quickly after I wrote "Pain". I was like, this is definitely going to hurt and it's going to be really annoying and sad but there's no other way to get to the other side of pursuing something happier."
"I've realised that the more authentic you can be, people actually relate even more.
(I.A.)
But the record isn't all inspired by heartbreak. Shortly after breaking up with her longterm partner, Andress met someone new while filling in on a friend's local kickball team. A "truly iconic meeting place," she jokes.

Coming out of a dark place, during a time of anxiety and uncertainty, Andress certainly wasn't looking for romance, as is so often how these things go. "You tell yourself you're good for a while, I don't need to date anybody. It's annoying, but it's also magical," she smiles. "It did inspire the second half of the album, realising you can really heal, even if you don't think you're ready. You don't have to be all put-together before you meet someone. Sometimes the people you meet actually help you to get to where you want to be as a person by just bringing out the best in you and things you hadn't really thought of for a while. It was nice to have a break and write a couple of love songs."

On Good Person, Andress strikes a balance between classic songwriting with a modern edge, and timeless yet bold and contemporary production. On tracks like "Seeing Someone Else" she twists the sentiment, telling a story that's all too common, but often never fully realised. On "How Honest Do You Want Me To Be?" she articulates a deep, unsettling truth that's often difficult to process when feelings are on the line. It's a masterclass in picking apart the story beneath a well trodden narrative. Much like on her debut, Andress co-wrote and co-produced Good Person, working alongside powerhouse songwriters like Shane McAnally and Julia Michaels, and recording at the home studio of Sam Ellis, rekindling their partnership.

While working at Ellis' place during the lighter months of Covid restrictions meant they could form a neat bubble and avoid any concerns over shared studio space, it also allowed Andress just a little too much time and freedom to explore her ideas and creativity. "I'd be over there everyday, kind of 'mad scientist' trying to piece together different sounds. I'm surprised he and I are still friends," she laughs. "It was more casual, but definitely more intense because I feel like in a studio you know you have that deadline, which to me is a positive thing. The dangerous part of doing this album is I could have sat there for forty-eight hours. I was an absolute mess. I was like, what is a shower?"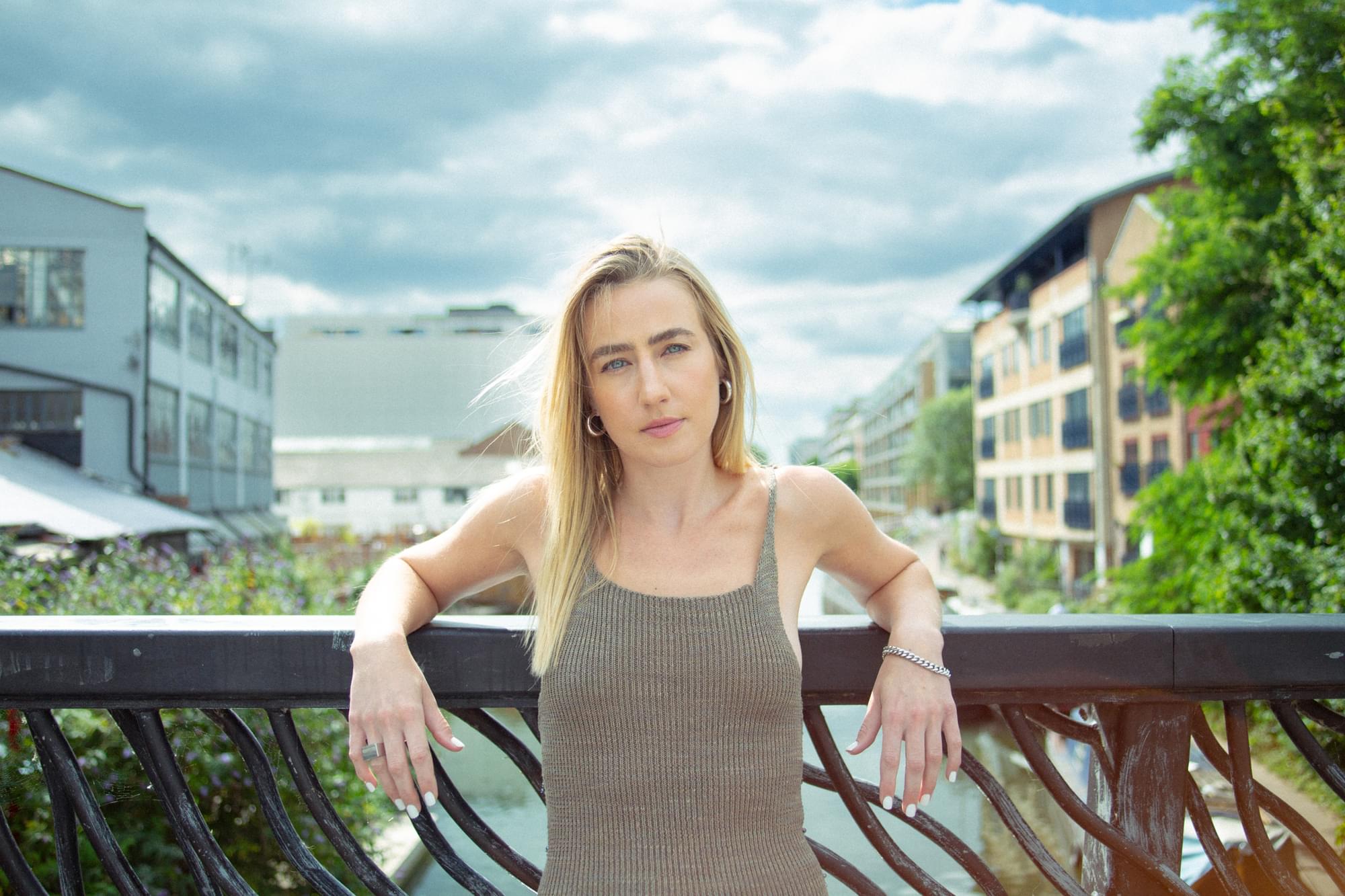 Across the record, the production shifts from sparkling pop to delicate and capacious country, but the thread that holds it all together is Andress' talent for telling a story. On title track "Good Person" she asks, "Do you ever lose it, when somebody steals that one last parking spot?" It's relatable, sharp and illustrating, all in two lines. Learning from her early mentorship, the record sounds great, but it's what she's saying that really packs a punch.

For Andress, the song will always take precedence, and the genre into which it falls is just a by-product of her creative vision. "Each song really did have multiple lives, hence why they're not all in the country box," she explains of the recording process. "Some of them don't sound good in country-form. I'm not gonna hurt the song and the story just because I feel l have to make it country radio friendly. It sounds better this way, so that's what we're gonna do."

It's something that's long been a point of contention for Andress. Coming out of Nashville and writing music that's so narrative-driven, she understands the reasoning behind her pigeon-holing as country, but equally feels it limits the true scope of her artistry. "Sonically, I don't want to just stay inside the same small box," she says. "I'm not gonna throw a banjo on everything just to like, fit in. That does the songs a disservice. I'm gonna do what I want and if people think it's country, awesome. If they don't? Awesome."

One aspect of her writing that's of the utmost value to Andress is her ability to be open and relatable. "I've realised that the more authentic you can be, people actually relate even more. Even when you think you're being unrelatable by being so specific," she says. "If anything it helps people know you more, which is the whole point, to share emotions and feelings and realise we all have a lot more in common than what is posted on the internet."

Out today, Good Person makes for a rich and life-affirming listen, but for Andress it's a chance to finally experience the acclaim and connection that comes with releasing music. Currently in the middle of a lengthy US tour supporting Keith Urban, it's an opportunity she sorely missed on her debut campaign.

Despite being somewhat fresh to the road, she feels her months of work recording Good Person have readied her for the athletic onslaught of performing night after night. "I was still singing a lot even when I wasn't on tour, just trying to get the album right," she says. "But it's definitely different dealing with the adrenaline you get on stage and having to maintain that, because it messes up your heart rate. I'm jumping around stage like, I'm gonna pass out. So there's definitely an easing into it, like, what does this feel like again? How do I do it?"

With many years of practice to exercise, however tough it might get, there's little doubt that Ingrid Andress is on the right road.
Get the Best Fit take on the week in music direct to your inbox every Friday