Sarah Tudzin, as a producer, developed her craft through practising instruments and not being limited in exploring different types of music. In studies during her time at Berklee College in Boston, most of her focus surprisingly stemmed from jazz and classical compositions.
Now, preparing the independent release of a follow-up record to 2018's Kiss Yr Frenemies this month, Tudzin set out to both satisfy past label contracts and create a lighthearted work of musical art on upcoming mixtape Free I.H.: This Is Not The One You've Been Waiting For.
"The title I had in my head was like the part that's in quotes in the song title," Tudzin says about the opening track. "Then, what I ended up calling the song was what I texted my friend Sadie [Dupuis] who plays on Speedy Ortiz. I texted her, "Will I get cancelled if I write a song called 'if you were a man you'd be so cancelled?'" So, I guess the original title was "if you were a man you'd be so cancelled." Then, I texted Sadie the full question. She was like, "You should just call it that."
While the mixtape's title teases another album, Free I.H. could take on a variety of interpretations, including the band's departure from their complicated and record label Tiny Engines ahead of a second album. "Basically, when the drama went down with Tiny Engines around Thanksgiving, we were like, 'Obviously, we can't put out our second record with them as planned,'" Tudzin says.
The former record label, Tiny Engines, had been called out by Adult Mom's Stevie Knipe for allegations of delayed artist payments and failure to pay royalties since 2015. Along with other bands, Knipe was unable to their masters back due to their contracts. Other musicians including Mannequin Pussy and Christian Holden from The Hotelier soon corroborated these claims with their own experiences of lack of payment. Tudzin, on Free I.H., includes the line "Hold on to your masters, folks," on "K - HOT AM 818" to seemingly address the situation.
"They went totally dead on the internet as soon as everything happened. It seemed like it would be kind of bad form, based on how they were handling it and how everyone around them was reacting to the drama. So, we started to figure out terms for an exit agreement because it felt totally wrong to promote something with their name on it. I didn't want to do it. I didn't think that it would be a good look and I also thought they were taking advantage of smaller bands, unfortunately. We wanted to leave with good faith and with good business."
Subsequently, the rollout for Free I.H. consisted of an independent team, creating secret surprises and early opportunities for listeners to get a taste of the band's latest creation. From a "leak" on SoundCloud under the name Occult Classic to a Zoom listening party the Wednesday ahead of the "official" release date, Illuminati Hotties have continued to creatively adapt to a changing world.
"I think a lot of musicians and artists sort of went through this cycle of, 'Is it questionable taste to promote myself? Is it appropriate to put out music right now?' You know, I think everybody sort of dealt with it in a different way, but musicians and artists have jobs that require putting yourself out there. We still want to be able to pay our rent and show our stuff. It's not just frivolous promotion. It's important to tell people when your music comes out, so you can continue to have that as part of your job or your artistry or whatever."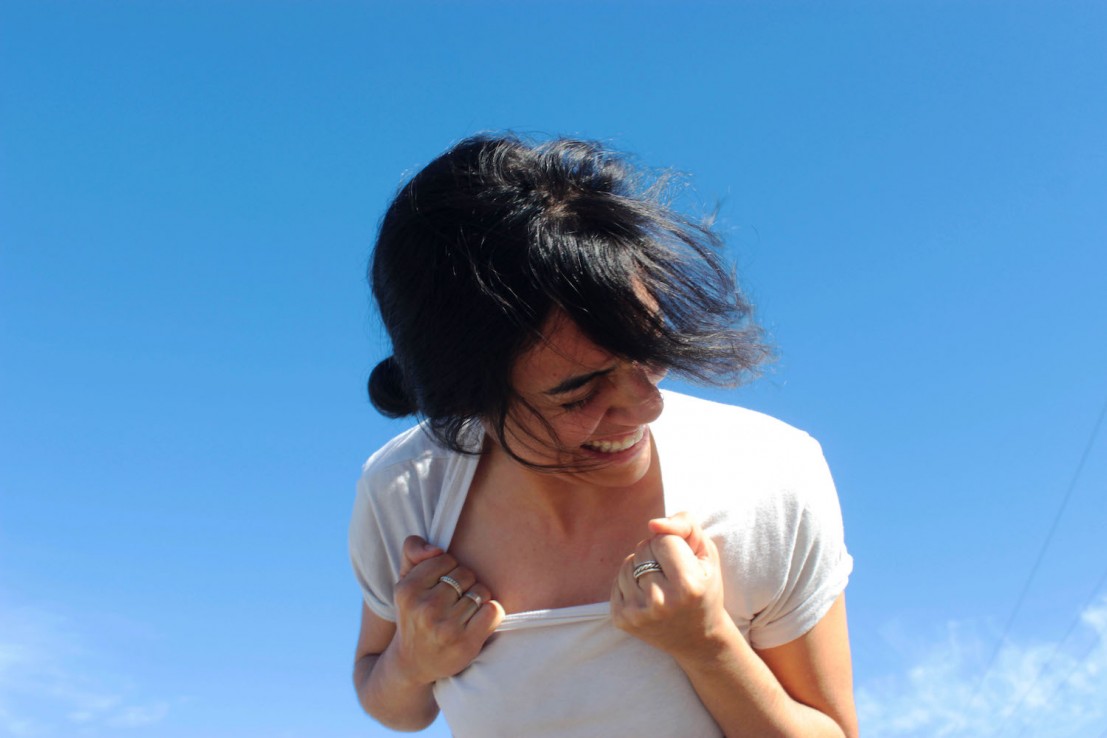 Adding to the experience in place of live shows these days, Tudzin discusses goals for the band to use a recorded performance to show fans what the album would look and sound like live. Playing a few previous live streams in the past, Tudzin also admits to struggling to adapt to the changing experience.
"When everything started, I did a few. It feels really extremely sort of dystopian and weird, you know? You play some songs, you shut off the camera, and then you're just alone in your room still, which is kind of a crazy feeling to feel — compared to a real show in which you would be able to talk to everyone and see how the crowd reacted to it. So, I dunno. The livestream thing definitely got a little frustrating for me. I also feel like, in some ways, I can't service my songs the way I want to. I really love to play with a band and I love the experience of making the arrangements happen in full."
As for the creation of Free I.H., the recording took place throughout a few tracking sessions at Kmet's rehearsal space in February, before Los Angeles — and the rest of the world — went into lockdown. "I got the ball rolling before the pandemic really hit. By the time I sent it to get mixed, the pandemic was just about starting," Tudzin explains. "Which also, sort of weirdly worked in my favour, just cause the guy I had mix it had recently received the word that he should be working from home."
Tudzin describes struggling with the writing process for "superiority complex (big noise)," as the song that was the hardest to put together from the mixtape. However, the track itself, making great promise of a big noise, also contains the sly, no-holding-back lyricism that make Illuminati Hotties so magnetic to listen to.
Outside of making her mixtape, Tudzin also listened to a lot of varying artists — both over recent months and through the life of being a producer. Notably, NNAMDÏ's KRAZY KARL, Fiona Apple's Fetch the Bolt Cutters, all the while exploring the songwriting realm of Harry Nilsson. She also expands on a love for Bright Eyes, as alluded to in "Shape of My Hands" from her first album: "I think about this song all the time because it's just so heart wrenching and such a product of the times. There's a song on Noise Floor called "I've Been Eating (For You)" and it's just the most Conor Oberst song ever, but it's so good."
Explaining what it's like having a goal, as a songwriter and producer, to strive to do one creative thing each day, without the pressure of a designated writing hour, she says: "It's much easier to just kind of let it naturally weave its way through every single day and most of that stuff gets thrown away sometimes. Sometimes it's like three words, sometimes it's a whole verse or something. I feel it just gives you more opportunity to strike gold."
As Free I.H. is Illuminati Hotties' second LP, Tudzin alludes to an entire back catalog of music, written and recorded last year, currently receiving finishing touches — meaning a third album could potentially be on the horizon soon. LP3, whenever it may be, would also presumably fit the description of the one we have been waiting for. It would also be released outside of affiliations with the group's exit agreement with Tiny Engines.
Yet, for now, Free I.H.: This Is Not The One You've Been Waiting For serves as both the perfect record in between the group's first and third LP's, but also a lighthearted punk-esque soundtrack that goes great for this summer.
Free I.H.: This Is Not The One You've Been Waiting For is out now