Among the best interview-based podcasts of our times, Song Exploder was directly born from the experiences Hirway went through as a musician. The One AM Radio – his first project – released four folktronica-tinged indie-rock long-players across the second half of the aughts but Hirway found himself jaded by the experience of doing press.
"Part of the reason why I started Song Exploder was because I was so frustrated about being an artist myself who was not big enough to get good interviews," Hirway tells me over zoom, from the home of his friend and collaborator Jenny Owen Youngs. The quality of those interviews was also a factor: "Before Song Exploder, I used to have interviews that were just…. So what does your name mean? Can you describe your sound?"
The podcast hits its tenth birthday next year and helped shape an entire landscape for deep-dive music dissection - but its success meant less time for the now 43-year old Hirway to make and perform the kind of music he used to love. Finding a place for his first love during the pandemic, Hirway returns this month with a new EP of original music - his first body of personal work under his own name. Rooms I Used To Call My Own includes collaborations with a quality roster of artists, songwriters and producers including Yo-Yo Ma, Jay Som, Baths, Jenny Owen Youngs, Jimmy Tamborello (The Postal Service, Dntel), Jonathan Snipes (Clipping), and John Congleton (St. Vincent, Sharon Van Etten, Angel Olsen).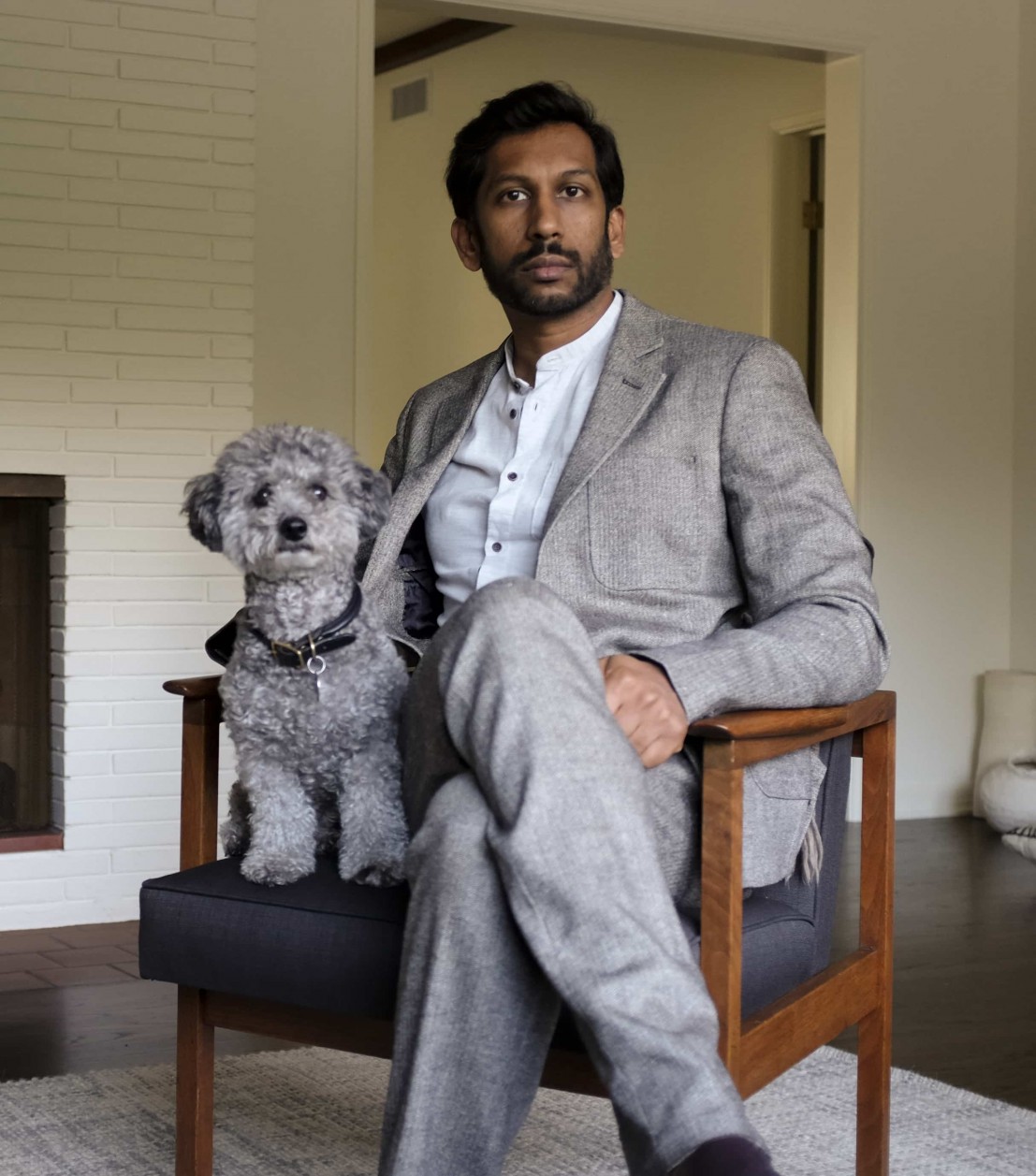 In conversation, Hirway is an assuring mirror of his podcast paterfamilia. If you haven't heard him on the Song Exploder audio series, maybe you caught the Netflix TV adaptation, or his other podcasts on food, The West Wing, or partnerships. It would be easy to call him a multi-hyphenate but he retains the air of someone still just very surprised that his DIY projects paid off.
Hirway's choice of favourite songs that have marked the formative memories across his life are more significant than one might expect - they're all game-changing moments for the Massachusetts-born presenter and musician, professionally and personally.