Bengi Unsal is Head of Contemporary Music at Southbank Centre and responsible for bringing Meltdown to life. Unsal began her career in Istanbul in the 90s, working in music television. Moving into the world of major labels, she worked at Universal and BMG, leaving as Head of International Music for the former to found her own open-air camping festival in Istanbul.
When the festival collapsed, leaving Unsal bankrupt before the age of 30, she went back to the drawing board, working across Eastern touring for International pop/rock acts before taking a job with the International Jazz Festival in Istanbul.
After a stint back working in labels as managing director of the influential Doublemoon Records, Unsal was headhunted by the Istanbul Foundation for Culture and Arts to open a new venue, Salon IKSV. Overseeing everything from design to artistic direction to branding, Unsal was Managing Artistic Director for six years, booking artists like St Vincent, John Grant and Nils Frahm early in their careers.
Having exhausted all musical avenues in her native Turkey, Unsal moved to London in 2016 to take over the contemporary music role at Southbank Centre. Her first Meltdown was M.I.A.
We spoke to Unsal about the magic of the festival and what this year's curator, Grace Jones, has in store.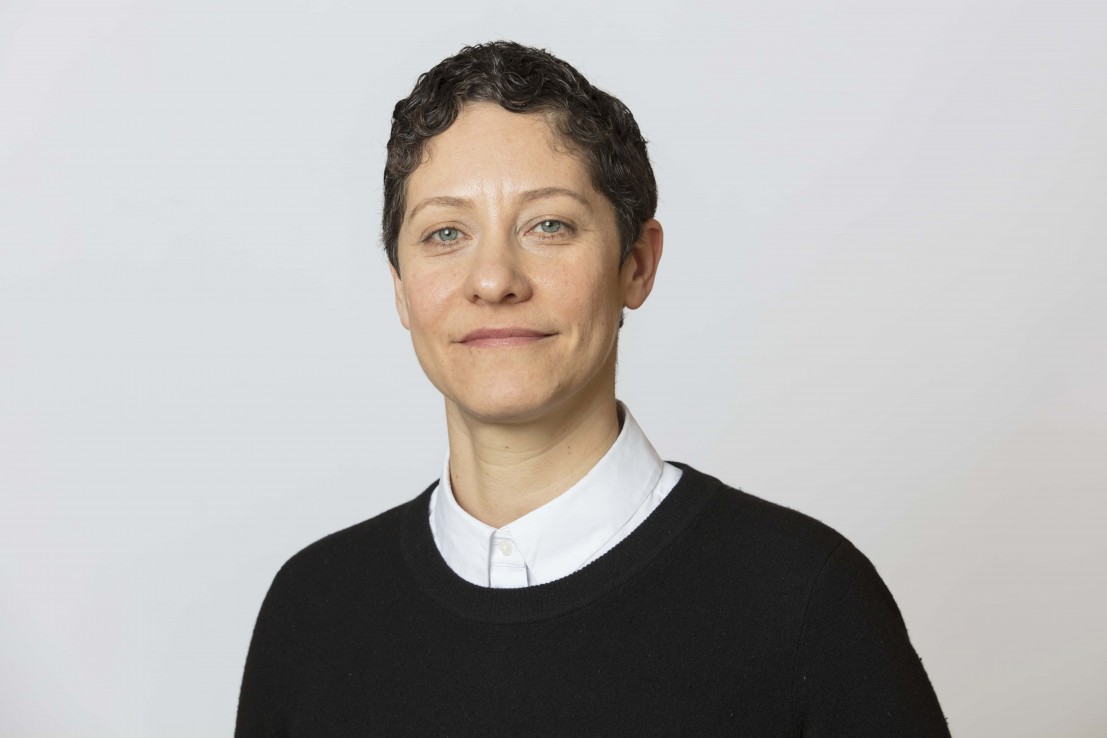 BEST FIT: Why is Meltdown so special to the Southbank Centre?
BENGI UNSAL: It's our flagship contemporary music festival, our flagship moment. In our programme we have a lot of classical music for resident and associate orchestras, but we also have dance, literature, talks and amazing contemporary music throughout the year. Meltdown is that main moment on the contemporary side where we can say, this is what we do. But also, it's the longest running artist curated festival in the world, it's been going for 27 years. It opens a window to the artist's inspirations and life, and that's what still keeps it interesting and relevant. Artists are at the core of what we do at Southbank. We try to nurture and support artists at every stage, from free concerts by up-and-coming artists every Friday at our futuretense events, right up to headlining the Royal Festival Hall. Meltdown is our culmination of that artist journey, so it's very important, the highest level you can get to in a way.
As well as being incredible musicians, do curators have to have an influential or political side?
That's what I look for when I'm coming up with choices. M.I.A. was a good example of that, also Robert Smith. He has been super influential in shaping a part of the music industry. You can see from the line up - Nine Inch Nails, My Bloody Valentine – these are all artists Robert got together for us, because he was so hands-on, which is a good thing! It's just unbelievable.
Is Grace Jones someone you've always wanted to curate Meltdown?
Yep. She's one of the few truly iconic characters out there. She's so fluid and very interesting in many ways, she's this person who made it happen, and it wasn't an easy road most of the time. My dad knows Grace Jones! I know Grace Jones! All the youngsters know Grace Jones! So I have wanted to get her for some time.
How do you book the artists and work with the curators?
It changes with every curator. With M.I.A. for instance, she's one of the best minds, best A&Rs. She's unbelievable, and she's a complete artist so her brain works in interesting ways - she came up with a lot of ideas but she was also open to suggestions from us because we know what works in our venues. With Robert, I only met him once before the festival, but he was very, very much online and present and knew what he wanted. It was 100% his festival. He was super engaged and online from 4pm to 4am. With Grace, we've been in communication, back and forth. She'll send me lists of artists she's excited about, I'll send back lists that excite me and about whom I'd love to get her opinion. It is one of the best partnerships.
Is part of the magic of Meltdown booking acts like Solange and Nine Inch Nails into such intimate venues?
Exactly. That's the beauty of it. You can see them in a festival somewhere but to me, I call Royal Festival Hall the most comfortable standing venue in London. It is seated but the seats go up and you can stand up whenever you want. And at most of the Meltdowns people are always up front. It's very intimate, the sound is amazing, the hosts are lovely, so I find it very civilized… maybe it's about age! There's not one bad seat in Royal Festival Hall, Queen Elizabeth Hall or Purcell Room. I think they're perfect and the sound is amazing, our tech quality is superb. They're all intimate spaces, it's not like going to an open air festival. You are there for that concert when you come to Meltdown.
Solange is doing quite a lot of arts institutions lately. She's very much an artist. She did Sydney Opera House, she did Getty Museum, and she did the closing party of the Venice Biennale. I mean it's great that it's Grace Jones' Meltdown otherwise I don't know if it would happen, or when it would happen, but it creates the perfect marriage for her as well.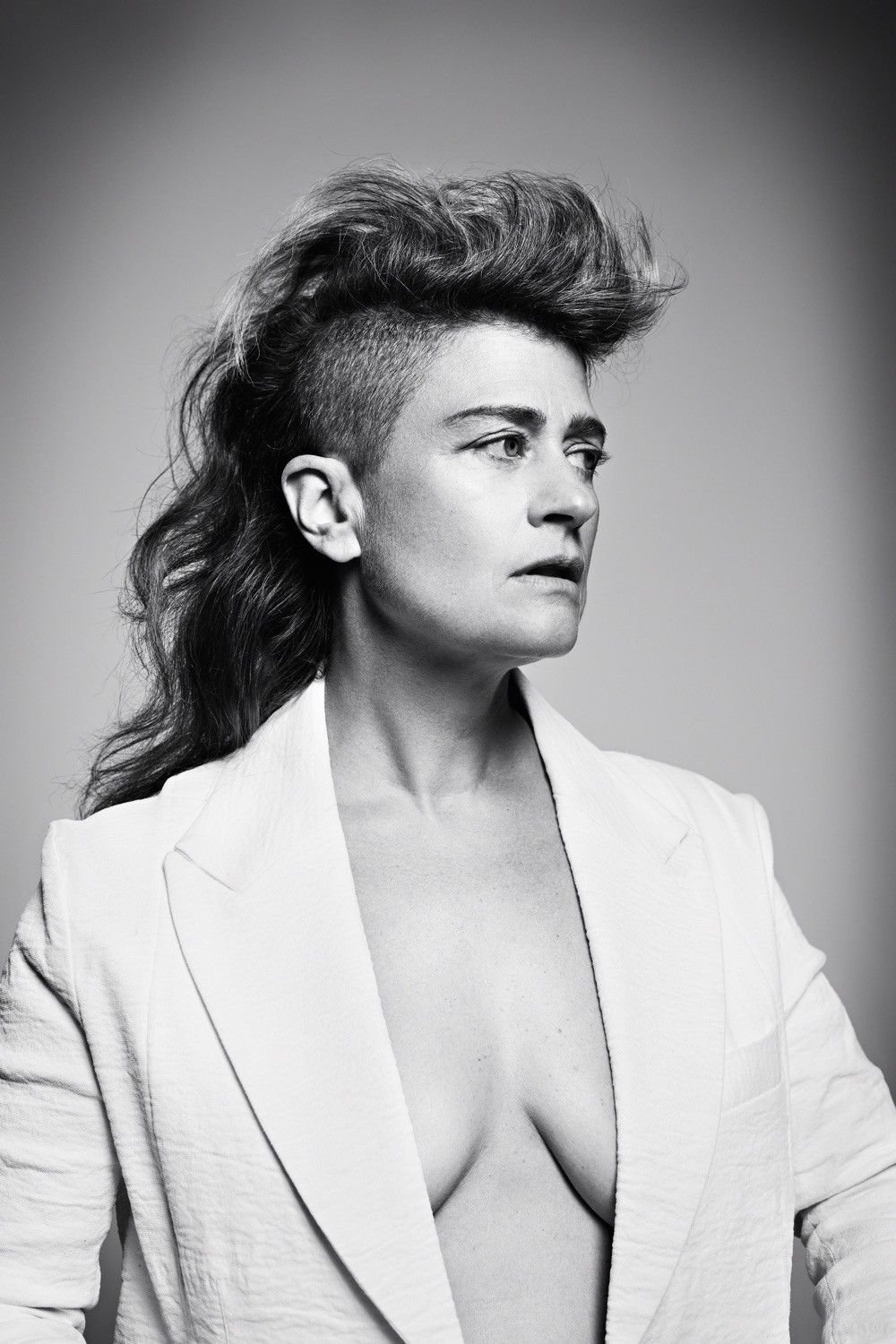 Also on the line up you have Peaches?
Grace loves Peaches. It was like, we want Peaches! I had a question mark since we just had her in August, but it was such a phenomenal and unforgettable show. I'm happy that she's coming back, but it's not going to be the same thing. Peaches wants to do something completely different and special for Grace so I'm looking forward to that show very, very much. She's special, Peaches.
Who are Paraorchestra?
They were in Glastonbury last year. They're gonna have special guests and they're going to be singing Barry White songs, so that's where the love comes from. And it was one of the first artists that Grace wanted. I think they saw the show at Glastonbury and thought it was brilliant. So it's an orchestra of disabled and non-disabled players, conducted by Charles Hazlewood, with some very special guest vocalists. It's going to be, at the moment, our only orchestral gig. Meltdown is known for the special projects, like Patti Smith singing Disney songs with Jarvis Cocker. Grace Jones actually did that gig! We love it if they can come up with something like that. This is going to be one of those moments I feel.
Next up, you've announced Skunk Anansie?
I'm a huge fan. I love Skin and I think she has an amazing voice. They had this song which started with the Muslim call to prayer and I remember living in Istanbul and being amazed by it. I think it was called "Charlie Big Potato".
Growing up, watching white rap metal videos on MTV2, seeing someone like Skin being amongst that, she did stand out. Perhaps that's part of the connection?
Exactly. That's how I feel. And probably Grace feels that as well, because her quote says, "I'm a collector, and I collect people, amongst other things. This is what I have done for Meltdown. These wonderful artists I have chosen represent something unique to me personally and to my career. Each one of these artists has a little bit of me in them, and now I am proud to present them all to you." So I think Skin is one of those people that you can definitely see Grace in.
Who is Oumou Sangaré?
She's a Grammy winning, brilliant musician from Mali, a star for nearly 30 years. She's going to be doing an acoustic, stripped down special show.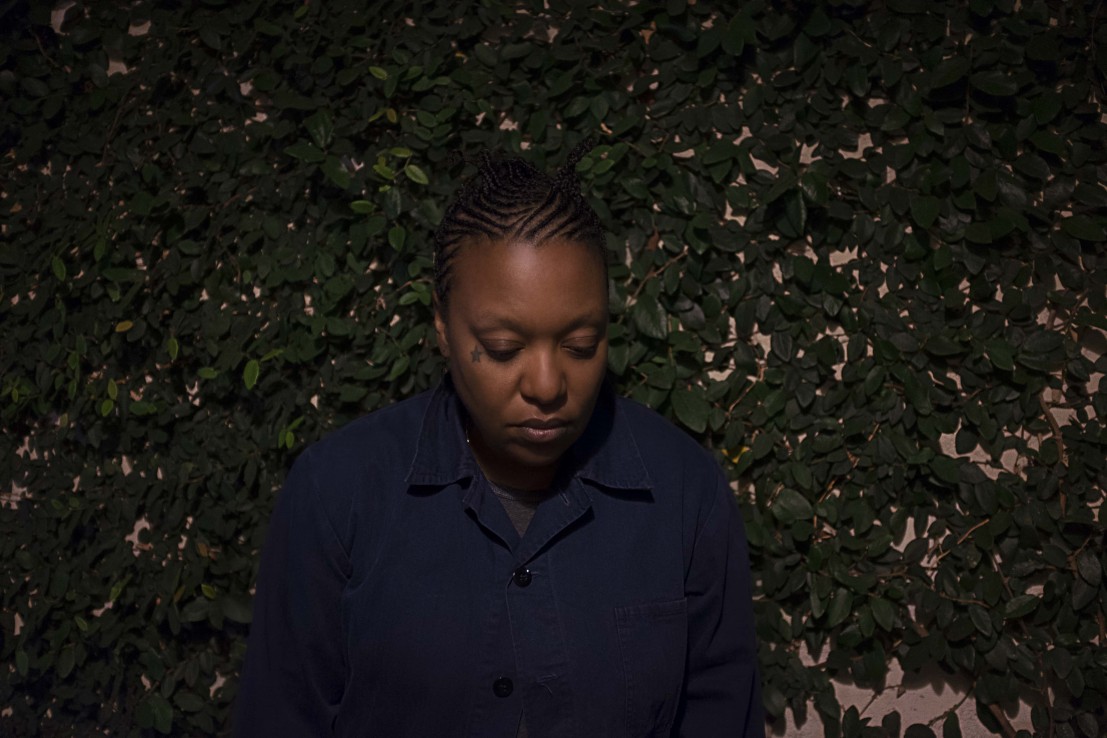 And tell us about Meshell Ndegeocello?
She's this amazing black woman who is an activist. She plays bass, she is many things, but when I first discovered her years ago she was doing this song called "Who Is He and What Is He to You?" by Bill Withers. And just this one shaved head black woman with a huge bass guitar. She's an amazing, amazing woman.
What else do you have in store?
Jimmy Cliff, he's the biggest reggae legend alive I think. And then Lee Scratch Perry of course, but he's also our ex/previous Meltdown curator. Baaba Maal - when I come to think of it, we have quite a lot of activist names on this list and it's very Africa. We started the Africa Utopia festival with Baaba Maal in 2012. Lee Fields and the Expressions, they're doing Queen Elizabeth Hall for us, and then there's Ladysmith Black Mambazo. They're doing two shows on the Sunday, an evening and a matinee because they have such a wide appeal – people like to bring their families.
We're still booking Purcell Room, party nights at Queen Elizabeth Hall foyer, and still some other shows for Queen Elizabeth Hall. And also we will have loads of free events and parties on our Riverside terrace in front of Royal Festival Hall.
What makes Meltdown stand out?
Everybody is talking about other festivals and the diversities of their line-ups. We don't shout about it, but at Southbank as it's not just a box to tick. Even at Robert Smith's Meltdown, where many of the showcased genres are predominantly male, we had 46% female musicians in the overall line up. And if you look at Meltdown curators for the past four years, it has been 75% BAME, two female, two male curators. I actually think we should go over to make up the balance, because the historic number of curators isn't balanced. Everything we've announced this year is very diverse and gender balanced. It just happened that way - at one point I thought it was going to be all female. Actually, there was just one lonely man - and we're like, now you know how it feels! It's reflective of what we want to portray, the diversity of music, and of course this year's curator - that's what I like about this line up the most.