When first trying to understand a musician, it's invariably helpful to uncover the cultural artifacts that led them to the person they are today. So it was when I spoke on the phone with Grand Pax — otherwise known as Annie Pax — that the subject of film wrought an excited appraisal of the iconic feminist film Thelma & Louise.
"I think that film is just a triple whammy. The soundtrack was sick and then you've got the desert aesthetic, like driving for ages just to stop to have water at a petrol station in the middle of nowhere, and then you've got the female friendship," Pax enthused. It's these three things that define her own work: music, aesthetic, and female comradery.
To watch the accompanying video for single "PWR" from her upcoming EP of the same name is to see this connection manifest as filmmaker Nettie Hurley sweetly translates Pax's lyrics of female friendship and burgeoning sexuality in a visually hazy summer sequence.
Pax relays her interest in the aesthetic of films and art, too: "We really tried to get the right grade, the right colour, the right mood, and I wanted everyone to see what I was trying to say," she explains. "With 'PWR' especially I wanted it to be almost like a memory, a really sweet memory that you could feasibly imagine somebody remembering, like a first love."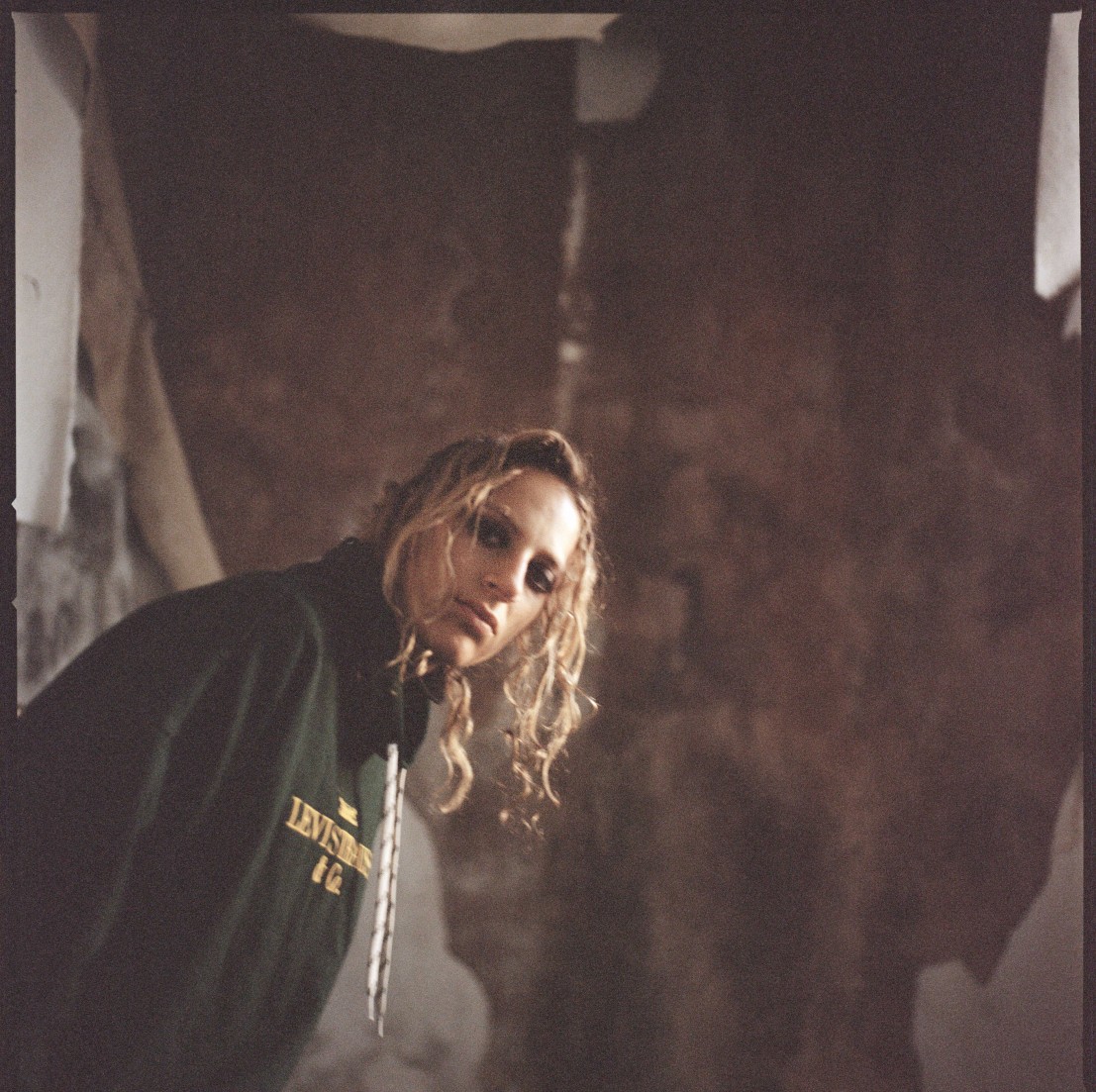 Pax grew up far away from the wide midwestern expanses of Thelma & Louise in the denseness of London and that place has shaped her just as forcefully; London has always been home to Pax and the city has forever energised her. She grew up North of the Thames, still resides in Kentish Town, and while she acknowledges the American stronghold on her music taste, a London sensibility still colours her own sound: "I listen to a lot of Warpaint and I would say my biggest influence is Frank Ocean."
"In terms of lyrics and the bluntness of it, I think that reflects the sharper elements of it," she admits. "I do feel like if you're from England, you find your humour is darker [compared to Americans]." This especially applies to her songwriting of romance and relationships. "You watch all those movies and romance is always reflected in a gentle way but I feel like here, I always try to go for the less predictable angle, the more painful angle."
In this way, Pax belongs alongside fellow Londoners like King Krule, Tirzah, and Arlo Parks — the soulful and serious Brexit Britain generation whose smoky sounds flutter around the Big Smoke. Pax surmises it well: "In London you're drinking a lot, it's cold, and you're out all night. You still find love and you find poetry in that and so in that way I think it's given me the gift of seeing it from both sides."
Music has been a constant in her life and a serious thing for over half of it. Writing and playing instruments from a young age, Pax didn't realise that music could be something that could be pursued properly until she was a bit older: "I remember hearing about Berklee and thinking, oh my god you can study music and move to America, that's the dream... I looked into it and it's just too expensive to even consider auditioning."
London's Goldsmiths, then, became a more viable and homespun version of Berklee for Pax. The friendships she developed there and the nurturing that she received would lay the foundation for her professional music ambitions. Now a music community is starting to surround Pax in the city as she's putting herself out there more. "You start to reach out to other artists who are doing it at the same time and you're on the same playlists and it really does feel like comradery."
As they still are now, her influences growing up were wonderfully scattered and varied. "When I was just beginning I was listening to a lot of Bob Dylan and Joni Mitchell, because when I started I was just on the guitar and that's what related to me," Pax explains. "I really liked prolific music so I also always listened to a lot of hip-hop because it was really wordy and I liked that." Like many, she abandoned mainstream hip-hop culture when she discovered the undercurrent that thrived on places like SoundCloud.
"They were the first actual band I'd seen live...It was just so moody and feely!" recalls Pax on a seminal experience at Reading Festival in 2009 where she saw The xx play. It's unsurprising, given that the same light melancholia can be observed in her music.
A comparison to fellow Goldsmith alumni Kate Tempest also elicits a strong response and a confession of a penchant for spoken word. "I think I want to explore it just because I'm really into rhythms and not just necessarily beats but rhythms that are implied with words," she explains. "So we've been working on that in an untraditional sense where it will be spoken word pieces but using my voice in a more instrumental way."
Like so many of her contemporaries Pax is essentially post-genre and fully fluid. "I've always really struggled with genre. I don't totally understand why they're there," Pax acknowledges, "I think it's just that I have a lot of ideas and they manifest differently." Within the surge of PWR to explicate, there's breezy bedroom pop production and flashes of electro pop; there are vibrating synths and brooding R&B.
Her yearning for compassionate comradery extends to business. PWR is being released by the small independent London label Blue Flowers and the experience has been overwhelmingly positive for Pax. "It's such a small label and we talk everyday... Chris [the label's founder] has a really good ear for music and a really good sense of what an artist needs at the beginning," she says. For someone as thoughtful and introspective as Pax, the precarious chaos of a big label perhaps could be detrimental.
Pax has also been receiving extensive support from radio, with personalities like Huw Stephens and Lauren Laverne playing her songs since her debut EP Phase was released in 2018. Shortly after our conversation, the single "PWR" was named as BBC Introducing's Track of the Week. Such validation will be a renewable force for the admittedly anxious Pax whose songs always seem to stem from a deep well of self-analysis and reflection. As she puts it herself: "I think I live in my brain. I should get out more."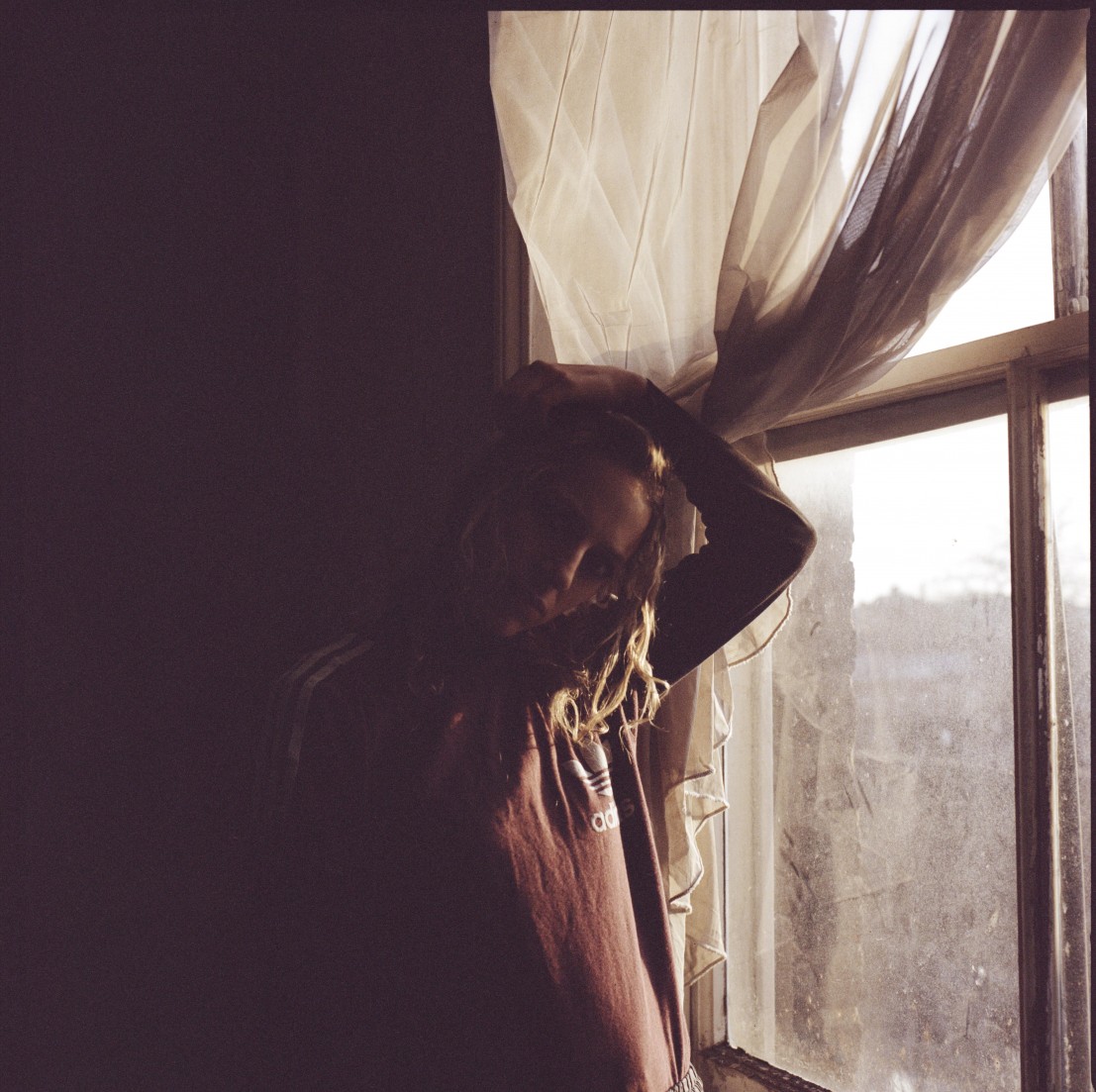 In conversation, Pax is direct and conversational. A nice inverse with her songwriting which is vague and opaque, marked by this self-reflexive insularity. On the closing song "One Of Us", Pax sings: "You see me and I see you / one of us reaches out the other moves / tearing up this place / I'd want you either way". Each track individually portrays such ever-changing relations between people and all three come together to collate a coming-of-age picture, a hazy memory of what it's like to fall in and out of friendships, to find and lose love; PWR contains all the ache and splendour of this time.
Her music belongs to the exciting and hesitant in-between, that time of night when plans with friends are often as hazy as the pink dusk sky. Pax readily agrees with this too, expressing how she always thinks about music in terms of a colour palette. "I feel like sweet and nostalgic sounds and dusk are soft pink...the feeling is soft because you're coming from that compassion."
A sense of longing seems to pervade the songs, be it for a forgotten friendship or a lost love. "Come and dance when the moon is thick / I wanna be more than a move / be more than just a quick think about it' / come on think about it" she implores on "Blur". Pax sees it similarly but expresses it differently as nostalgia: "It's more conceptual nostalgia, not necessarily for a person. Just like that conceptual idea of missing something or being happy or sad that it can't stay the same."
When we speak, Pax is about to leave for the studio. It's little wonder that another EP is already lined up for release after PWR, a sign of the wealth of songs Pax is hoarding. "We've got so much material so I'm eager to get it out... We've also got an album in our sight so I'm writing with that in mind too," she says.
PWR is short yet sweet, lasting for only three songs, but there isn't a temptation to rush into a full album just yet. "I'm still enjoying discovering my sound and I think when I do a record I really want to be sure that every track on there is related to each other and it all comes together," Pax refreshingly notes, marking her as an artist content to explore her artistic growth at the same languid but meaningful pace as her own songs.
PWR is out 26 June via Blue Flowers