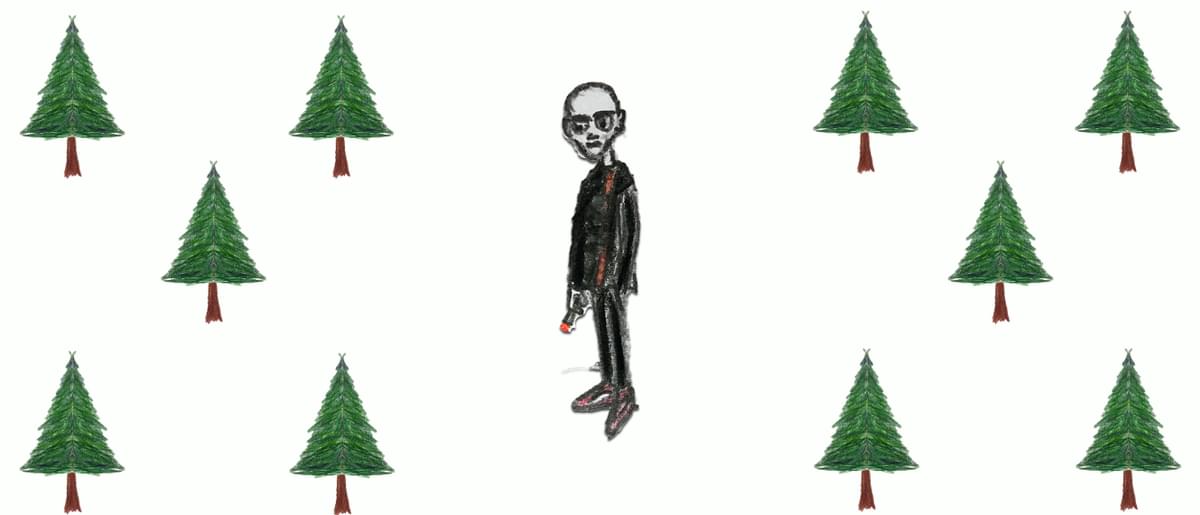 Gabriel Black is the missing link between emo, rock, and hip-hop you need to hear
28 September 2017, 16:01
A good artist is able to score the darkest recesses of their mind in order to find a source of artistic inspiration. A great artist, however, does not necessarily have dominion over the horrors of that lie within their innermost thoughts but they are able to use their own personal mental grapples to inform, educate, and soothe consumers of their work. Gabriel Black has the makings of the latter.
An unknown entity to many, Gabriel Black surfaced on the cusp of the summer with "sad boy" which gave a glimpse into a gloomy world full of self-depreciation, lost love, and teenage angst. Closely followed was "pine trees", which married minimal guitar with hip-hop verse and Sartre subject matter. Such is the nature of the internet that Black's music became a forum for frank discussions about mental health, suicide glorification, and nihilism.
"I'm just staying true to how I feel in the moment. Right now my songs come from a darker place," Black told us when we spoke to him by phone. "I didn't think about other people at all honestly. I am honoured that people have reacted the way they have and that has been the most beautiful thing. It has given me a purpose."
Gabriel Black is an artist that requires, demands even, total and unequivocal emotional investment. In this anti-world he has created in his head honesty is the only thing that matters. It is totally self-sufficient, self-centred and self-fulfilling. His mind is his muse, his best friend and his worst enemy whilst music appears to be the only thing that separates him from the material world and some nether region filled with gothic trap music and post-rock.
Ever the artistic polymath, Black insisted our full interview being animated - and then duly obliged.
Get the Best Fit take on the week in music direct to your inbox every Friday