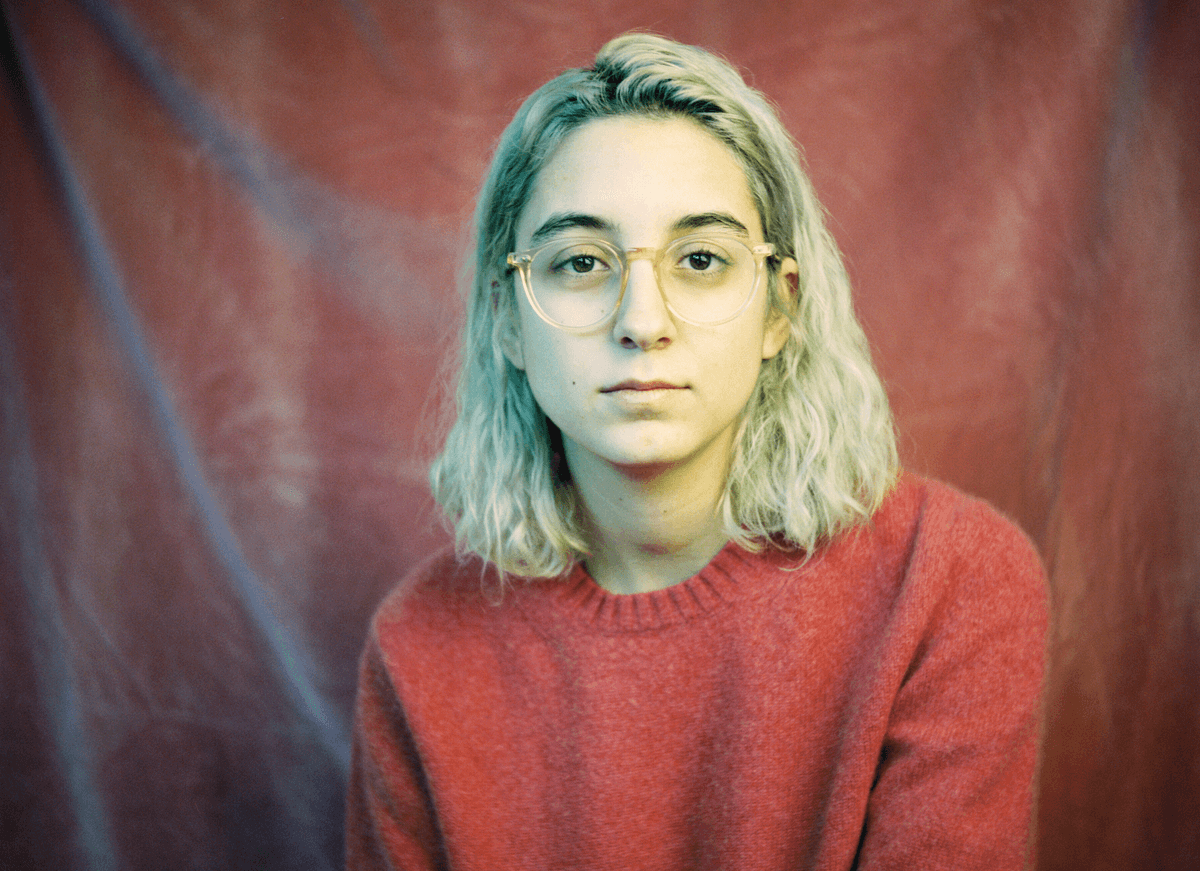 Eurosonic goes virtual for its 35th edition but the best in new music is still centre stage
12 January 2021, 13:00
Europe's biggest and best showcase festival Eurosonic Noorderslag returns this week and not even a pandemic can derail its momentum.
The four-day music conference is usually held in Groningen and marks a graduation point for around 350 bands hoping to break out of their own countries for the first time. It's a critical part of the musical eco-system, arguably the first focal point for the wider industry each year, and a trailer for what's to come throughout the summer festival circuit. As the festival kicks off we talk to five artists from across the continent - and one from the UK - hoping to connect with new audiences at the strangest time in recent history.
One of the UK's rising pop hopefuls for 2021, Lincolnshire-born 21-year-old Holly Humberstone starts the new year on a high with a place in the BBC's annual Sound Of... poll and describes her forwarding thinking music as "dark, wonky, cutting pop."
On her influences
"My parents are huge music lovers and exposed my sisters and I to so much good stuff when we were growing up. Influences of mine that may not be obvious is music like Radiohead, Frank Ocean and Bon Iver. I love the abstract lyrics and the weird electronic sounds. I have always loved Damien Rice and his really intensely personal lyrics and I think that's something that I always strive to recreate within my own writing. Recently I've been really heavily influenced by 80s synths and think you'll be able to hear it a bit in the music coming this year!"
Writing and making music during the pandemic
"To start with, I really struggled to create and be inspired as I'm usually the most productive when I'm really busy with work and socialising lots. It was difficult to find motivation too when I wasn't seeing my friends and everything seemed a bit rubbish. I quickly realised though that lockdown was a bit of an opportunity to do things I wouldn't normally get to do, so my sister helped me film the music video to my song Overkill and after that I was really loving creating on my own at home."
Playing live
"I've never even played a headline show before so I'm really looking forward to experimenting with the tracks and creating something really cool. Can't believe I have 4 sold out shows at Omeara and UK tour. That is just so mad! I usually perform my songs in stripped back versions as it's normally just me on stage with my instruments, so I think the songs will sound a little different to how they sound on the records. I'm also hoping to bring my 5th Sister Swap shop to my gigs so we can all swap and recycle clothes together. I want to create a community of like minded individuals that stands for something."
Her plans for 2021
"In 2010 I definitely learned that putting less pressure on myself means I can create better music. I've found social media really toxic and I am really bad with comparing myself to others and stuff, especially with social media being my only form of interaction with others. I think I've learnt to just focus on myself and that nothing else really matters as long as I'm making music that I really love.
"At the moment I'm just really enjoying creating more music and experimenting within the little sonic world I built around EP 1. I'm even more excited about this new music than I was about the first lot just because I'm more confident in who I am now and I hope to just keep creating sick stuff! I'm also really hoping to put on some cool shows in the summer and finally get to hug some people!"
Required listening
"There are so many artists that have emerged this year that I'm absolutely loving and that are inspiring me. I love Matilda Mann, her song "Paper Mache World" is my favourite at the moment. I also love Berwyn & Alfie Templeman, and Arlo Parks continues to be an icon these days."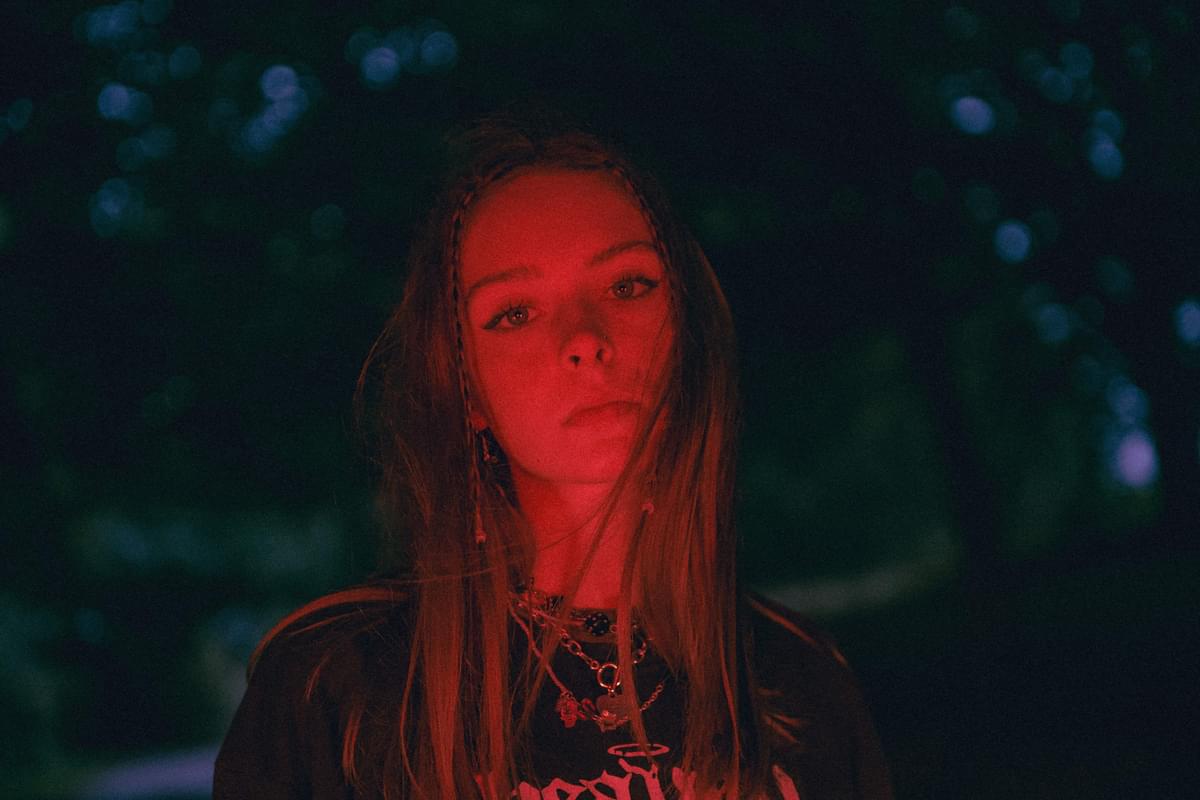 Lisbon singer/songwriter Marinho's folk-flecked indie is peppered with American influences but retains whispers of her native country. She describes it as "earnest melodies made for soul searching while driving at sunset."
On her influences
"I find inspiration in the deep and truthful songwriting of artists like Joni Mitchell, Melanie Safka, or modern day ones like Adrianne Lenker, Jeff Tweedy, Waxahatchee... They're too many to mention. They are unapologetic about their wounds and that's something I aspire to be as well."
Writing and making music during the pandemic
"Everything comes in waves lately. It's like the pandemic was this earthquake in an ocean of real hard feelings, bringing me strong stages of inner peace, anxiety, love, loneliness. And so I've had moments of fulfilling creation and other moments of disheartening inertia. All this to say: it's been up and down but I'm respecting the new rhythm of my songwriting, and I'm pretty happy with new music emerging."
Playing live
"I thrive on being on stage and expect to be a very happy Marinho once I can tour abroad again. We still have live shows in Portugal with social distancing and masks, so I've been lucky to not stop touring entirely."
Her plans for 2021
"I uncovered a newfound capacity for self-compassion and patience in 2020. Trying to unlearn the need to rush things. In 2021, I want to keep writing music that makes me proud and allows me to connect to people in an honest and meaningful way. If that happens, the rest will follow."
Required listening
"Highly recommend you check out Monday, Time for T or April Marmara. Also if you fancy some Portuguese speaking tunes, I'm currently into Jasmim, Maria Reis, Afonso Cabral and Capitão Fausto."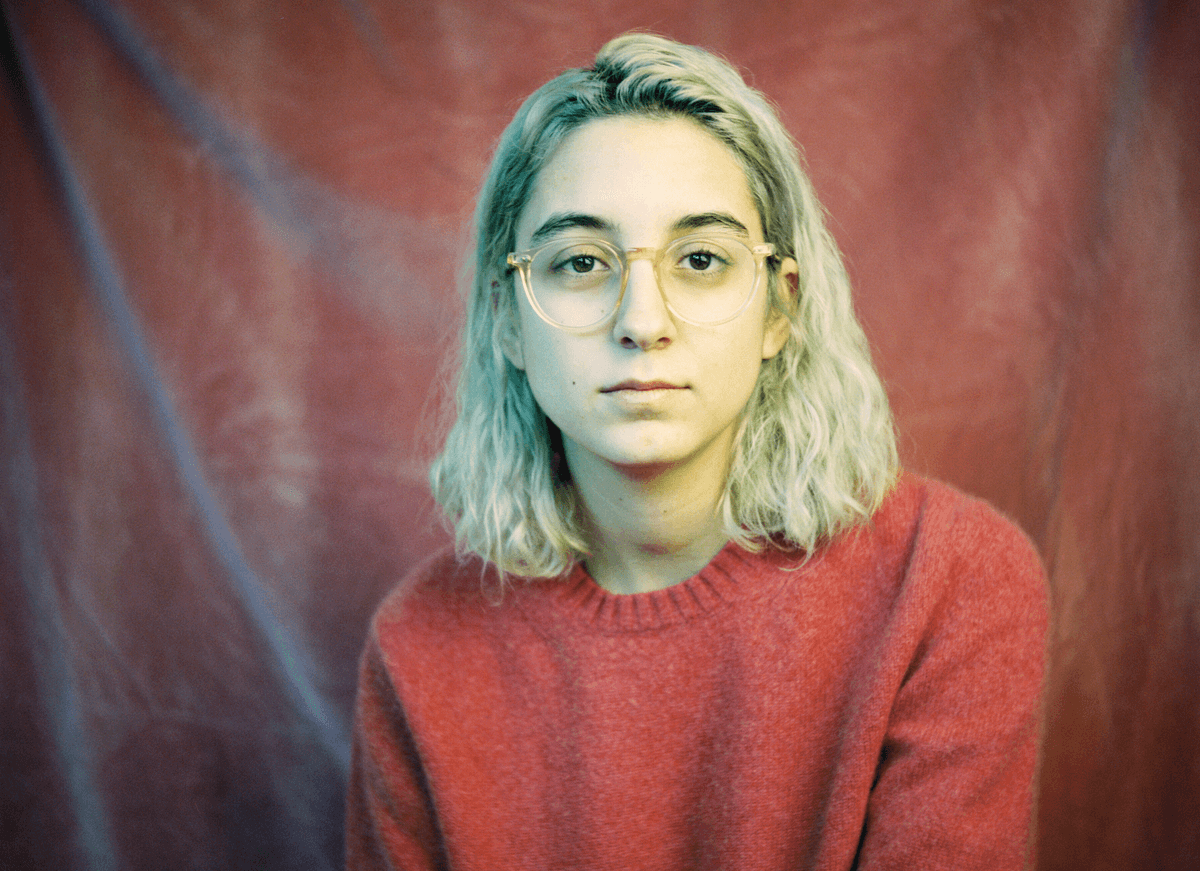 Efterklang frontman Casper Clausen's debut album Better Way is a clear mile away from the sound of his day job. Swapping out the Danish band's post-rock champer-pop for something that sounds the missing link between James Murphy and Animal Collective, Clausen hooked up with Spacemen 3's Sonic Boom for the record, which he describes as sounding like "outer space kaleidosopic octopus skin."
On his influences
"Laurie Anderson was a continous inspiration for my Better Way, I love her so much. I once read an interview where she was talking about a studio she had at the Brooklyn Bridge in New York, She'd observe the flow of the water while listening to the music she was working on and figure out if the tempo was right or wrong. There's certainly a truth to that, I used that advice many times during my recordings, since my studio was also facing a flowing river in Lisbon, though I'm not into whether or not it's correct."
Writing and making music during the pandemic
"It's been pretty fantastic honestly. As soon as the first lockdown hit in March last year we started writing new Efterklang music, music that we're finalising at the moment, and we never ever had so many songs to choose from on an album. Something like 70-80 sketches. I spent the majority of the spring diving within, getting used to myself and trying to accept my faults and praise even the small victories. Be good to myself, touch my body gently and hug all my demons."
His plans for 2021
"I used to travel a lot before the pandemic hit, so suddenly I was by myself for months in one place, my flat in Lisbon, and not that it came like a big surprise, but jeez; I'm terrible at cooking. I mean regularly. Occasionally I can go ultra ambitious on some food creation, but regularly, everyday, I'm just terrible. Routines! Yikes! Not my thing…
"For 2021, I want to spend more time with the people I love. I'm done hanging with myself at least for longer periods of time. Also I want to take a driving license, plant a couple of trees, learn more about tarot and master the theremin."
Playing live
"I'm new to playing solo shows. I'm actually in an artistic residency in the north of Portugal right now, trying to figure that out. I'm experimenting, and I'm actually enjoying the challenges of this awkward rather digital time we're living. They mean I play less shows, but also that I can appreciate and prepare myself way more for each thing I do. I do miss playing a proper live show though. Just before lockdown last year we played a beautiful Efterklang tour around Europe, and it was such a great run of shows - the best we played ever. I do miss to be on the road with my band playing for a real audience in a real room!!"
Required listening
"I love Clarissa Connelly, and also the singer of Under Byen, Henriette Sennenvaldt, just put out a beautiful record called New Skill."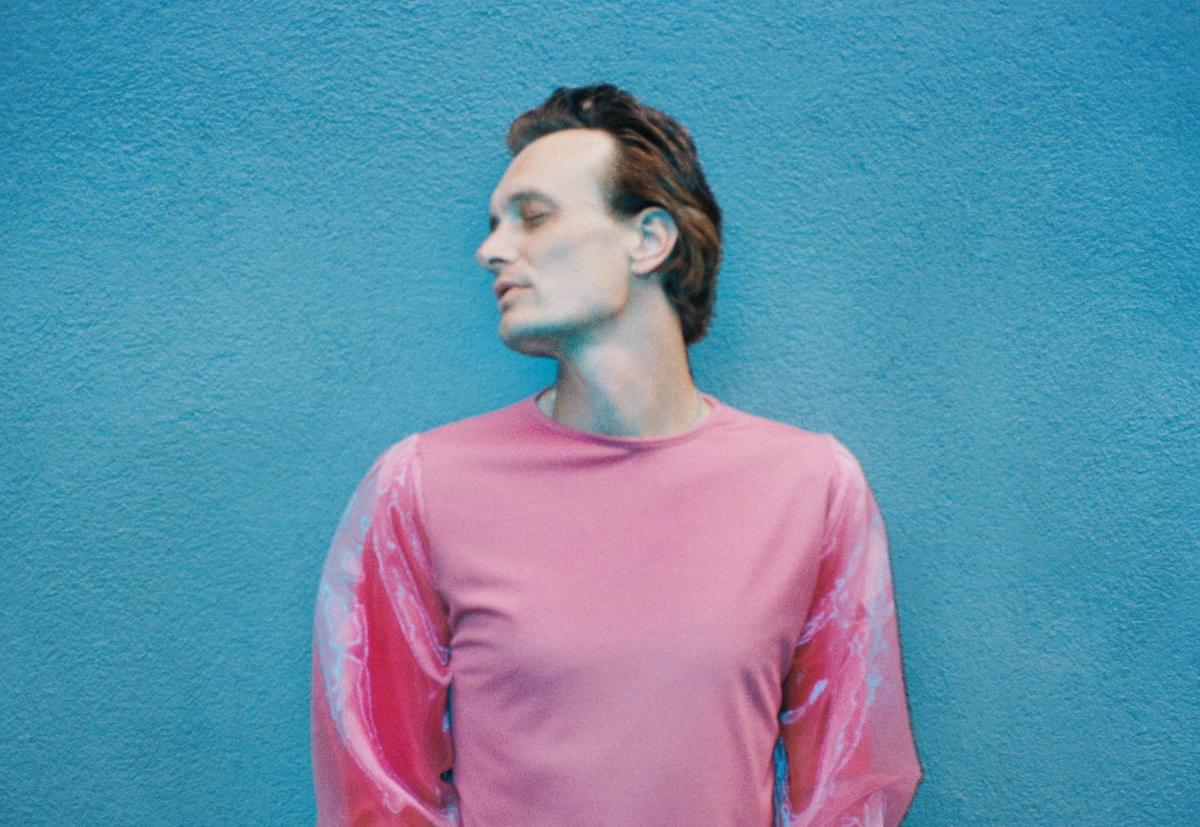 "Chilled pop with a throwback flavour from the 90s" is how 33-year-old Stockholm resident Linnea Södahl describes her music,. Building up a rep as a songwriter over five years - working with the likes of Zara Larsson, Tove Styrke and Tinie Tempah - Sodahl dropped her debut single "Some Say" under the Nea name at the end of 2019, with the song's EP following last year.
Her influences
"One of the most obvious might be Alanis Morisette and least obvious... Ella Fitzgerald maybe? Or Drake."
Writing and making music during the pandemic
"Its been different! Obviously hehe. But for me personally I feel like I've been able to use the time to do and learn stuff that there hasn't been time for before. I've been digging into vocal-production a lot and turned my bedroom into a studio where my wardrobe is my singing booth. My last single Diablo was recorded there and a couple of my upcoming singles too. I've also been writing more on my own and more with my Swedish friends instead of always travel to other places for writing.
Playing live
"The live-bit is gonna be such an exciting thing to conquer because my artistry started to take off at the same time as the pandemic. So I've been doing loads of live streams for radio etc all over Europe but I've done very few shows with an actual audience. I'm keeping my fingers crossed I'll be able to do lots of shows this summer and I'm already booked for Lollapalooza Sweden in June so that'll be exciting."
Her plans for 2021
"I'm gonna continue to do what I do best: write music. For me the songwriting is always the core in my music and the studio is where I feel the happiest. I'm hoping that the coming up 12 months will include more Nea-releases that people really connects to. The plan is to release both a few singles and an EP in 2021."
Required listening
"Obviously I love Zara Larsson. She's an artist that I've been working with lots as a songwriter and I love her voice and vibe. Also artists like Shy Martin, Skott, Leon, Elina, Kiddo, Benjamin Ingrosso, Sandro Cavazza, Tove Styrke and Lou Elliotte are some of my favourites. I guess that became a long list of names but honestly they're all amazing."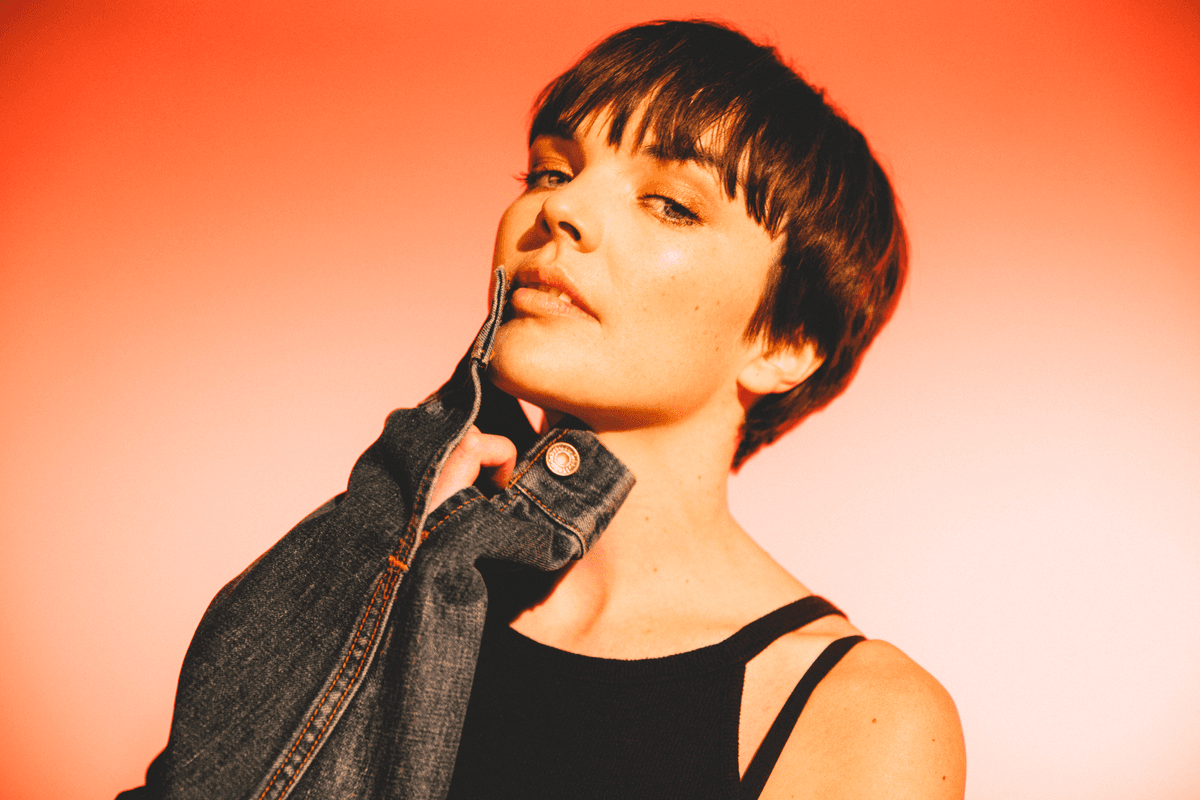 23-year-old Eritrean-born and Amsterdam-based Rimon makes music that fuses together her rich life story and growing up in the Netherlands after fleeing her birth country. "A translation of whatever I grasp from the universe, but with pillars that rest in soul and R&B music," is how she describes her sound.
Her influences
"I think artists who write songs with a nostalgic feel, like Frank Ocean, are an obvious influence. Some of Frank's songs can make me cry for real, his way of finding the right words to express a relatable feeling or share a story alongside with the perfect production is something that fascinates me and influences me to better my craft. I think the least obvious influence are artists like Bon Iver, Santigold just because they approached music in a groundbreaking way, but made the songs still very enjoyable to listen to. Both of those influences you don't necessarily hear in my music now, but are definitely inspirations of wanting to experiment but still make songs that you can have on repeat."
Writing and making music during the pandemic
"It's been quite a ride, the first 3 to 4 months I didn't write anything and felt very uninspired. After that phase I had this burst of creativity and I was full of ideas and been writing ever since. It's difficult tho, since I kinda need to have a sense of excitement and experiences in life to write about, which is a bit hard if you're inside, but also a challenge to create my imagination more and write more about the world and society on a more critical note instead of always having introspective songs."
Playing live
"More thoughtfulness, in execution. More conceptual, but also more confidence and excitement since I really miss performing, something that I used to be so anxious about, but now that I can't do it anymore, I'll give my all to enjoy every second of it"
Required listening
"Many artists! Gaidaa, Cero Ismael, Sevdaliza, Naomi Sharon, Latanya Alberto, Elijah Waters. All very talented artists."
Her plans for 2021
"Actively loving myself more in all shapes and forms, which means taking care of body and spirit as well. And also releasing the two music projects that I've been working on."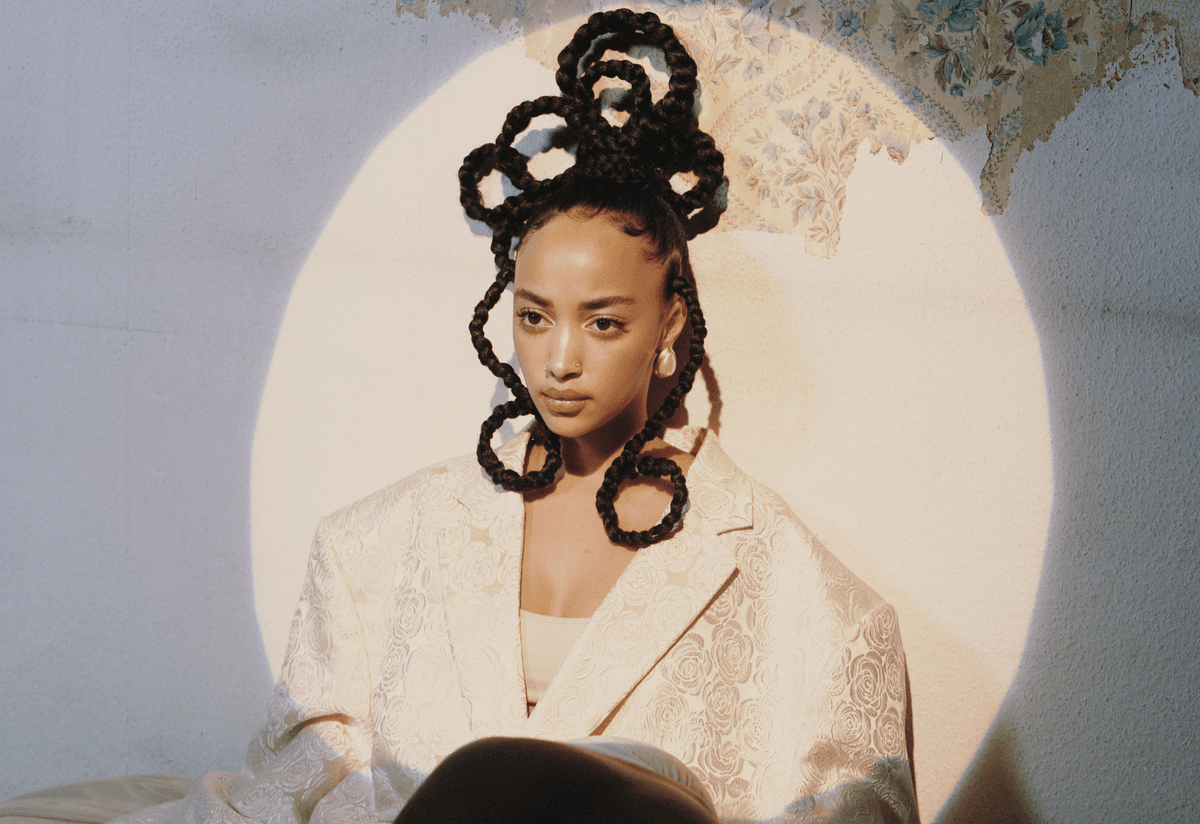 "A shot of pop with tons of reverb and fuzz," is how Pamplona band Melenas describe their sound. The Spanish four-piece are taking a national love of jangle pop indie guitars and psychadelia to fresh places with their second LP Días Raros, released last May via Chicago imprint Trouble in Mind Records.
Their influences
"We don't really think of any artist while we're composing but inevitably, the music that we listen to, ends up reflected on our sound. The more obvious could be Stereolab or Marine Girls, but the coexist with Broadcast or TV Personalities, Carole King and Aventuras de Kirlian."
Writing and making music during the pandemic
"We have been working on the release of our second record; we have learned even more about DIY, making a video clip at home; we have tried new ways of reaching to the audience, playing on Instagram and making videos instead of life shows…But fortunately, we have had the opportunity of playing true life shows, in very strange conditions but hey, not so bad. We have worked very little on new songs, it is our next step."
Plans for 2021
"We would like to tour around Europe! And also, to make new songs, play as much as we can, and if it's possible, make a little tour in the USA too. And someone says… To get laid! Wishes, wishes, wishes...!"
Required listening
"Mujeres, Exnovios and obviously Río Arga, the other band where our drummer Lauri plays, the perfect pop band."
Eurosonic Noorderslag kicks off tomorrow and runs through to the 16 January. Find out more at esns.nl.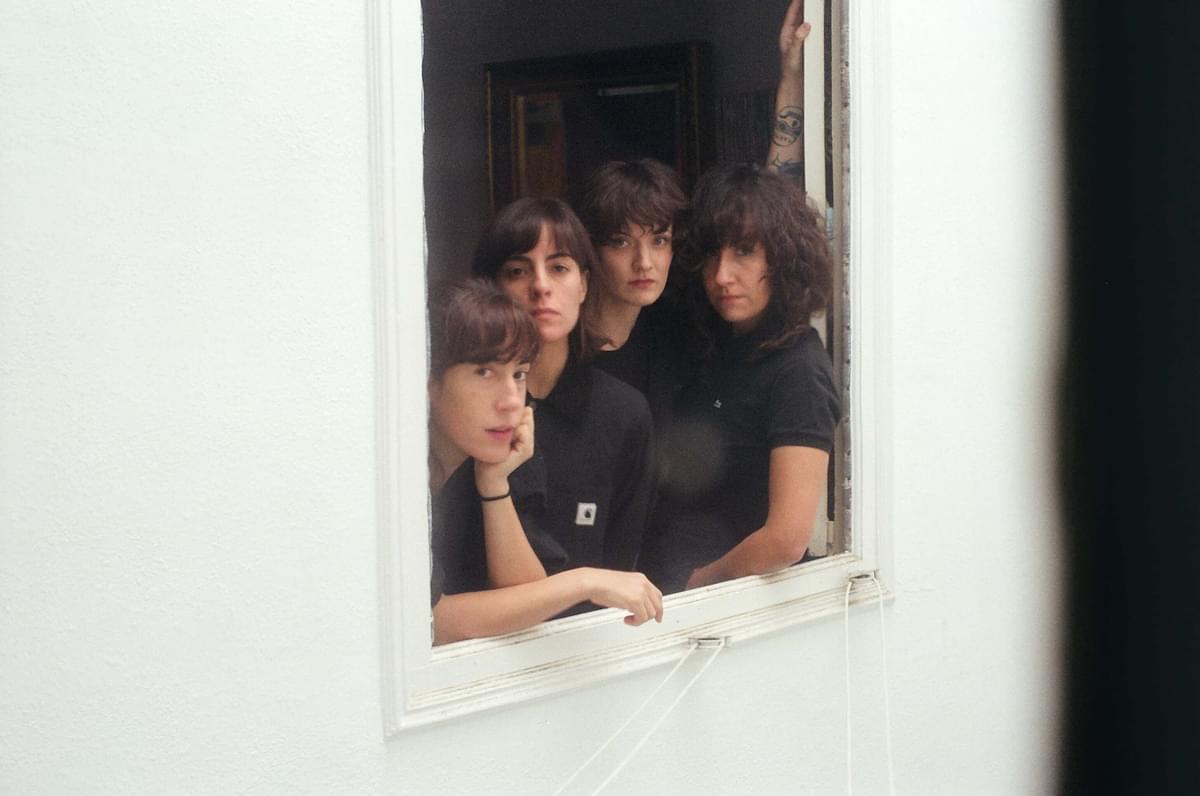 Get the Best Fit take on the week in music direct to your inbox every Friday