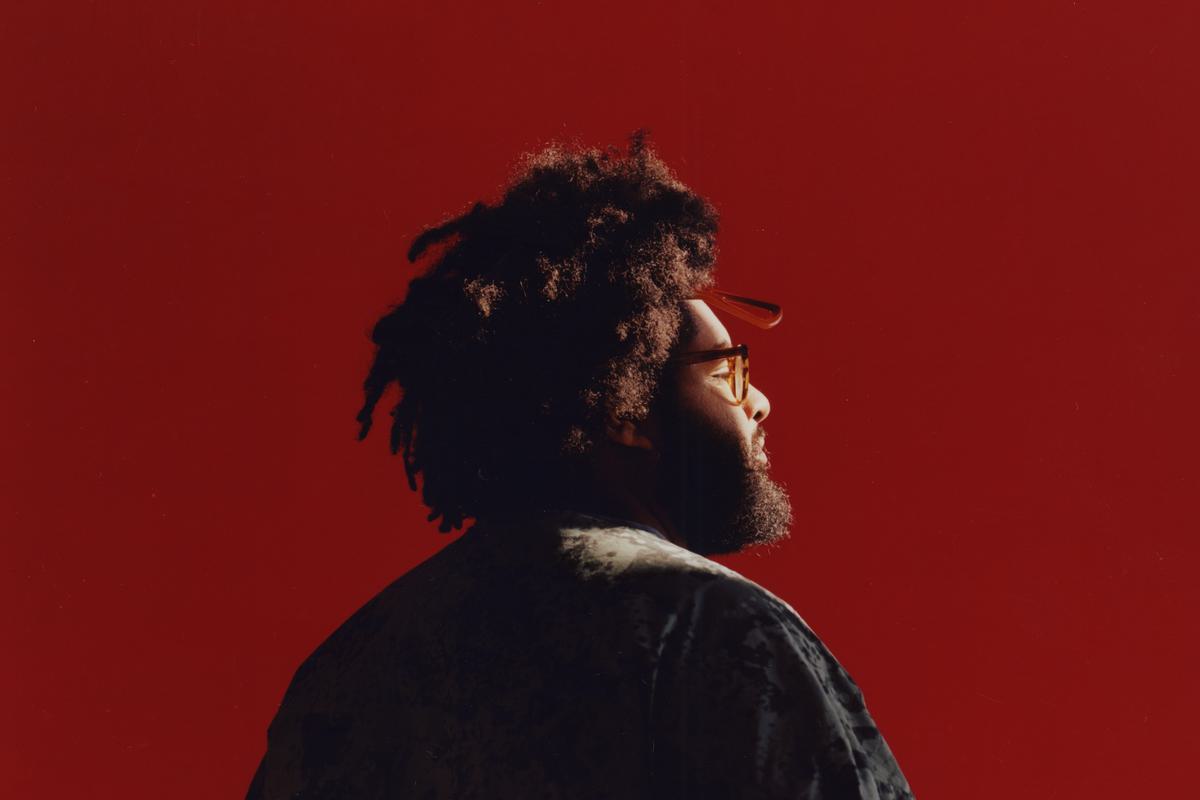 On the Rise

Elmiene
24 August 2023, 08:30
Like his heroes Prince and D'Angelo, Oxford-raised Elmiene has found the sweet spot where poetry and vocal reveal one of the year's most exciting forward-thinking R&B talents.
"I'm already planning my punk record for the record" isn't that bold of a statement to make if you're speaking to an alt-leaning artist, but when you're chatting with the notoriously soft-spoken Elmiene, it's quite a confession.
Whether he's joking or not, the British-Sudanese singer/songwriter does love to dance between genres when crafting music. He released his debut single "Golden" in 2021 and garnered a slew of listeners and high-profile fans alike. Since then, he describes that he's grown in "so many ways", as showcased on his EP, EL-MEAN, which was released earlier this year. "I felt like I was so much more rigid back then [during the release of 'Golden']. The last two years, since starting to write music, I feel like I'm listening to music differently. I decided to start exploring so much more than I had previously on this and it kind of exploded in terms of my range and where I was musically."

Elmiene (aka Abdala Elamin) was raised in Oxford since the age of five and found an affinity towards poetry and writing. "My first memory of reading something that really spoke to me was 2Pac's 'I Ain't Mad at Cha,' specifically the radio version. I was eleven or twelve at the time and the third verse was the first bit of writing that made me cry and made me realise that words can do that [resonate with you]. Now, my biggest influence writing-wise is Stevie Wonder. In the genre of soul and how people write, no one does it like him especially when it comes to really conveying emotions, lyrics, and such simple themes or concepts, like the world is full of hate and it needs more love. It feels like a cliched thing and then he'll write in a way that he shifts into the perspective of an announcer. Like, how does your mind go to that place? He's my biggest inspiration when it comes to writing lyrics. I also think of Prince and the song 'Sign 'O' the Times', too. The lyrics "In France, a skinny man died of a big disease with a little name" are incredible."

Since "Golden" debuted at Virgil Abloh's final show, Elmiene has been working with some of music's greats — from co-writing with Stormzy to jamming in the studio with Timbaland. Before we chat, Elmiene is in rehearsals to perform with a collaborator that shall not be named that has heralded him as one of the greats. It's just one of the many icons — from the likes of Abloh to Elton John — to support and uplift him in the industry. For a rising artist, it's a lot to take in.

"I've embraced it wholeheartedly because it's always impossible to really, truly embrace something like that, you know what I mean? It's like it's impossible to digest it. It's hard to think about being on the phone with Elton John so why think about it longer than you need to and just let it happen. I let it just breeze right through me and I kind of grasp what I can grasp but most of it is too heavy to hold on to, but just let it kind of carry on."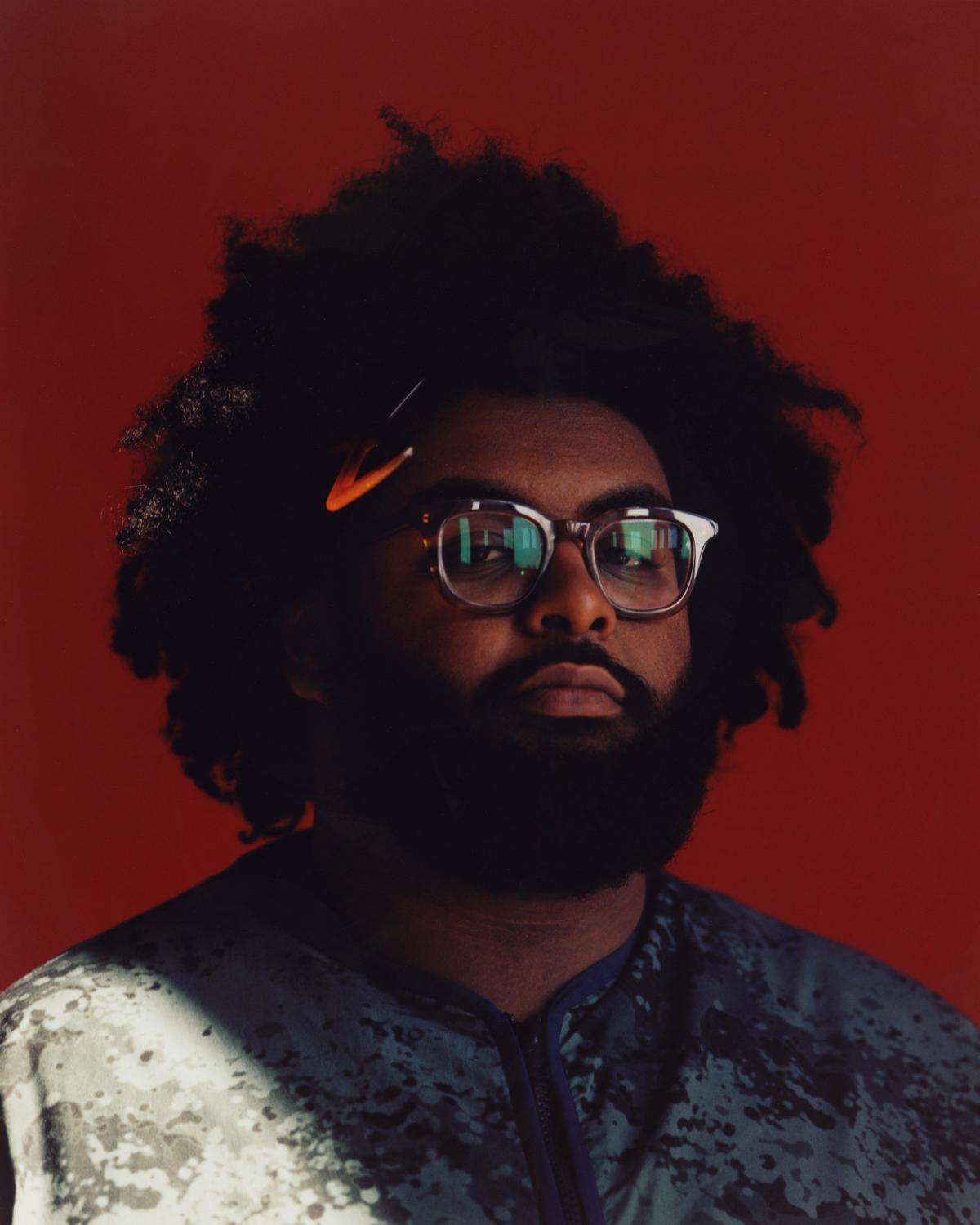 Songwriting hasn't always been something that he approaches with a preconceived mindset. The Sampha-produced "Mama", his latest single, was the first where Elmiene did come to the writing session with a general topic and idea, but what surprised him was how much that actually helped him craft it.

"I'm actually very strange in the way that I write music or think about music," he explains. "When I come into the studio, I don't like to walk in with a formed idea or theme. I want the session to lead me where it was to lead me. [Writing sessions] feel pretty free and I'm always experimenting with how to write music, and with a song like 'Mama' it came from listening to one album by Prince and the song 'Mary Don't You Weep' and the lyric 'Mary, don't you mourn' was a sick lyric. It made me think of the lyric 'Would you mourn a sinner'. I walked into recording 'Mama' and the rest of the lyrics came through. Not coming in with any preconceptions helps relax you — I think of it like a beam of light coming straight through you and telling the exact story you want to tell."

With the creation and release of "Mama", Elmiene wants to capture that light beam in the future. "One-hundred percent," he admits when asked if coming up with a lyric or phrase will be something that he does in future writing sessions. "All my processes in the studio are usually just jamming for 40 minutes and having amazing conversations through music. I'm filtering through all of it, like looking through a library of books. I take little pieces of everything until I finally find the one that really works."
Lately, Elmiene has been thinking about legacy and the impact art has on the world. Creating music is something that is so personal but eventually is given to the masses with the hope that it finds a home. When prepping for the interview, a quick scan of the comments on his recent video for "Mama" shows a number of comments that have embraced the track — one of which saying "This song really touched home… I'll start my day off with this and keep my head up in positivity, truth, love and light."

"That is the biggest thing," Elmiene declares when he hears of the comment. " I didn't know it was the sweetest thing about music but it's something I've really learned recently. People doing covers of my songs and seeing people connect with the song so much that they have to sing it themselves and want to learn it on guitar or wherever… Oh, man. That means the world. Getting those kinds of messages where someone tells me that a song came to them at this point in life or its been on repeat in the shop [they work at]. Everyone knows what it feels like to have that connection with a song during a certain part of their life. I remember how Dru Hill's '5 Steps' was a pivotal part of my sixth form experience. It's so cool when that's you on the other end, it's a crazy kind of high that you wouldn't get normally in life. I'm very blessed to have it happen frequently. It's the ancient tradition of a song being passed down, so it just feels like I'm part of that."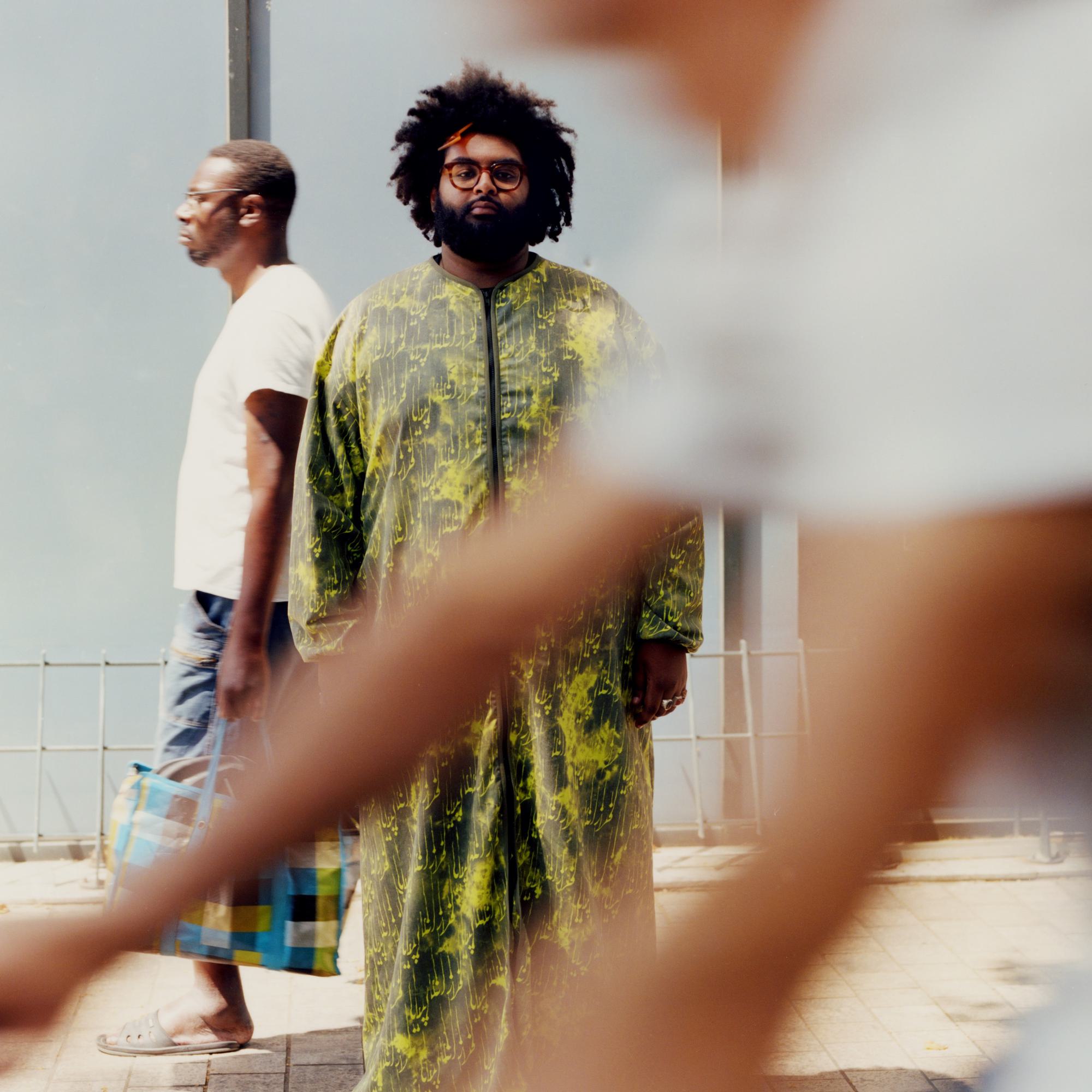 That beam of light Elmiene talks about is still shining bright, already gearing up for his forthcoming EP that sees him dive into his own psyche and question his actions. "'Mama' and 'Mad At Fire' are two songs from the next EP where I'm further questioning myself and my morals," he states. "I'm always questioning what I'm doing to better understand myself. There's a song called 'Diane' that's one of my favourites on the project which is about finding a love that would never be, so I kind of build a fake world around them to live in only to realise I'm not really living. A lot of [the upcoming EP] is me trying to find my place in life." And, in turn, he's creating the music that will become the soundtrack to those who, like Elmiene, are trying to find their own place in life, too.