Growing up in the small village of Bures in Suffolk, Natasha Woods wasn't looking at local luminaries for inspiration. To this day, her idols can be found on the other side of the world. "I just wanted to be Angus Young from AC/DC," she grins. "Mum was really into musicals and things like that, so if I was in her car driving to school, that's what we'd listen to. But if I was ever in dad's car it was like pure rock n roll, like Aerosmith, Guns N' Roses, stuff like that. I was just made into a young, rock, air-guitar, serious wannabe."
If she'd been born a boy, dad would have named her Dylan, and to this day she still holds a passion for antipodean anthems. Listen to her music and you can hear the nuances of Lorde's delivery, "She's so unapologetic," marvels Woods, and if she could collaborate with anyone in the world, it would be Flume, "Everytime you listen to his music you hear something different."
Growing up with Irlens Syndrome, a neurological condition that affected her sight, music was the one thing that Woods felt comfortable with, although reading it was impossible. "I was just really unacademic and everyone thought I was a bit dumb," she says. "I did one piano lesson at six or seven, went home and I was like, mum I'm never doing that again. I worked out what sounded good and then because it took longer to learn other people's songs by ear, I just started writing my own."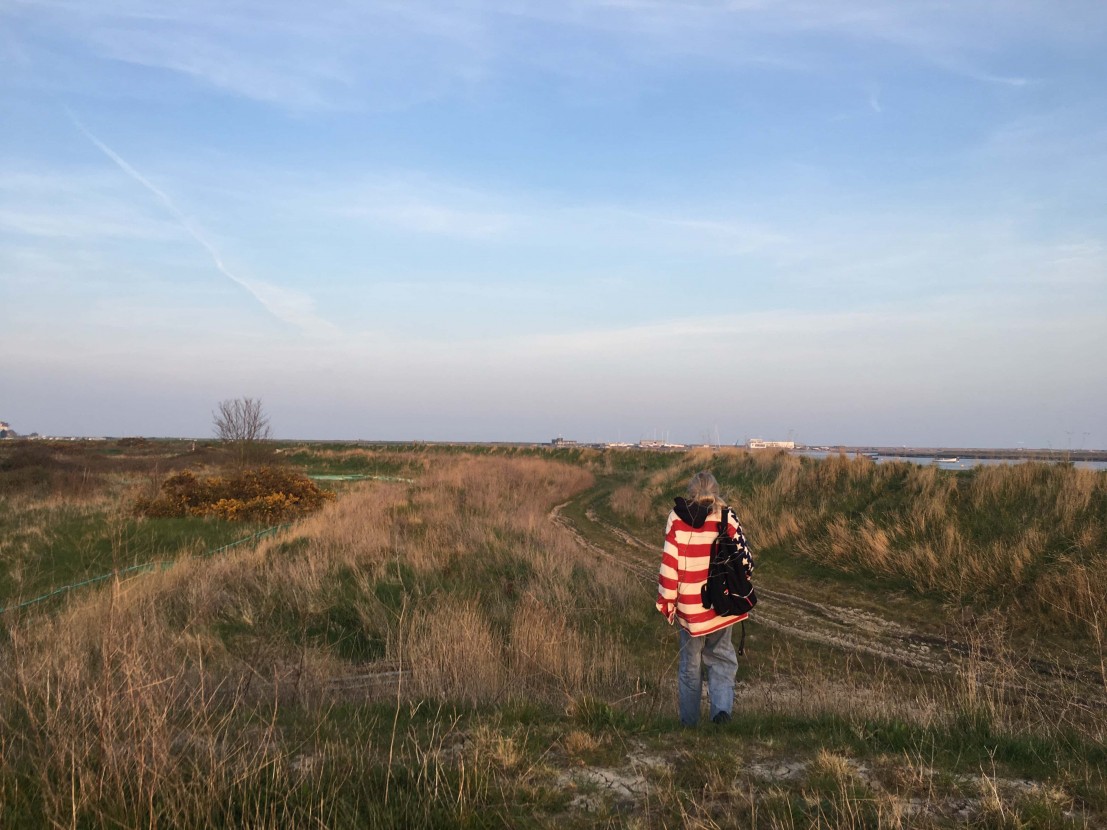 When her brother started to learn guitar, Woods followed his lead. "I used to sit at the top of the stairs listening to him play and then when he'd finished practicing I used to go and play everything that he'd been playing," she laughs.
It wasn't until she was fourteen that she was diagnosed and prescribed a range of sight exercises, and some rather fetching blue medical glasses. "Just picture this," she cringes, "Really, really rosy cheeks (I have uncontrollable blushing), a side ponytail with seriously thick hair, train tracks with the rubber bands on and blue glasses. I mean, it was a look!"
Struggling with school, music was all Woods wanted to pursue, but nothing came easy. "I wasn't the happiest of kids and I was constantly being told, don't bother, you're never going to do anything by music teachers. They were so mean. I went to like, four different schools and I only found one music teacher that actually liked it."
But that one teacher, a man by the name of Ben Weston, proved integral. They met when Woods was eleven and had won a recording session. "He was amazing," she smiles. "Mum was saying to him, what shall I do with her because this is all she wants to do but she's got zero confidence. And he was like, just keep letting her do her thing and eventually it will evolve."
Woods changed schools several times trying to find a sanctuary that would allow her to pour her energy into music. Serendipitously she crossed paths with Weston again several years later when she enrolled in the school where he taught. "He basically worked on music with me. It was all quite dark, depressing stuff at that point. But he really, really believed in me, helped me get a bit of confidence, and at that point I was like, right, I'm never going to have enough confidence to be an artist, so I'll just be a writer," she says.
But unknown to Woods, Weston had sent a CD of her music to a distant contact in the industry, Grammy-nominated British record producer Will Hicks. "Ben's wife knew Will's wife from when they worked together in London," she explains. The CD found its way into Hick's car on one long road trip and Hicks liked what he heard, calling Weston and arranging a recording session for Woods across the Easter holidays. "Of course I was literally screaming, jumping, because this is Ed Sheeran's producer! But I didn't tell anyone, literally no one, because I didn't want it to all fall through and then just look like a twit."
The pair hit it off and as soon as Woods had finished her A Levels she went straight back to record some more. "I missed all of my leavers parties and things like that. I was just in the studio," she shrugs.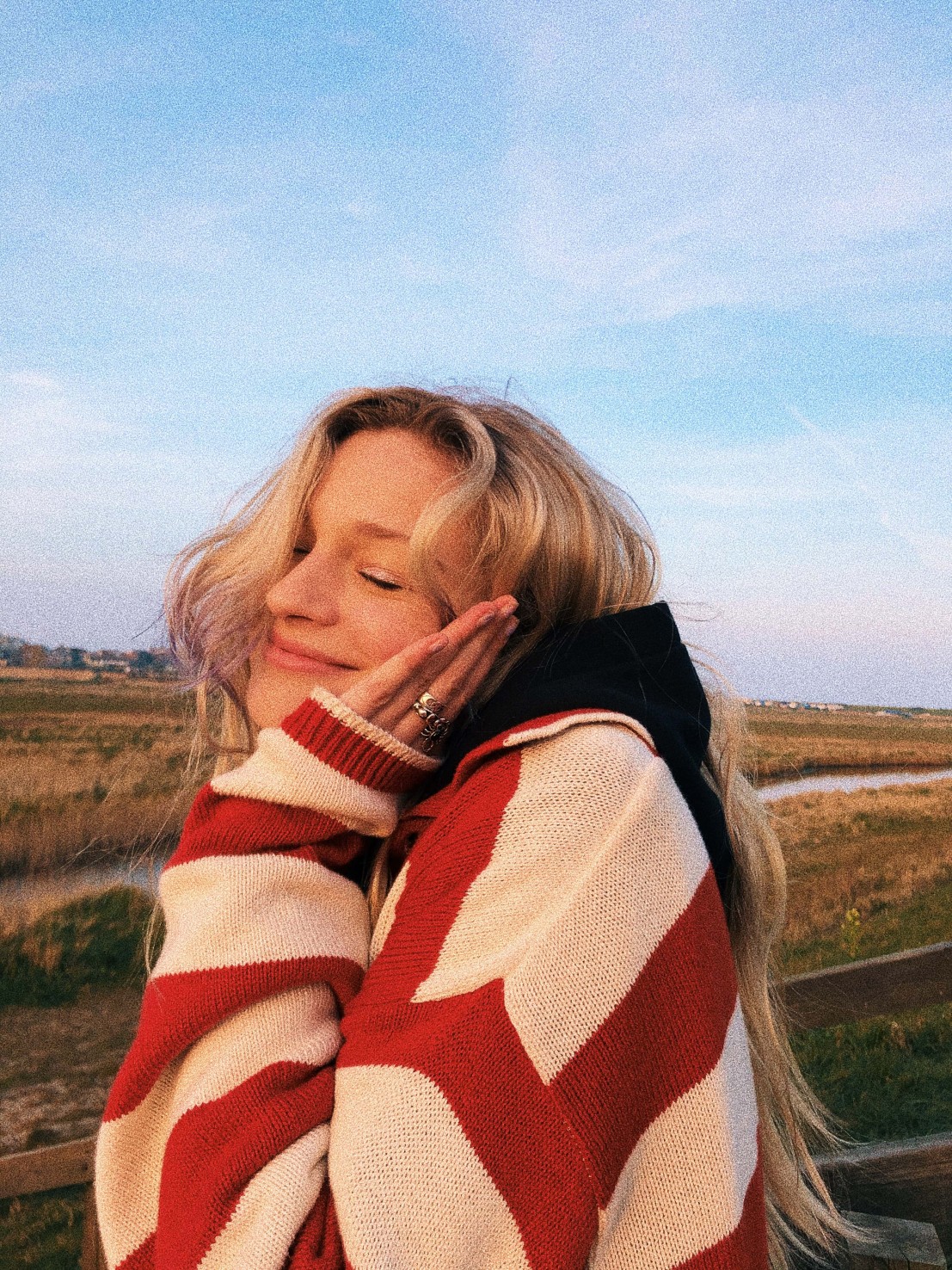 The result was the Purple EP, a strident collection of fierce and heartfelt pop bangers that sting with a mature confidence, wending their way through Woods' idiosyncratic construction and lyricism. Tracks like "Sour Milk" are instant crushes, and won support from BBC Introducing, Spotify and Radio 1. And on top of that, Woods was taken on by Hicks' management, who also look after another Suffolk boy. "They've just got Ed and then there's me," she shakes her head at the thought. "He's sort of the biggest artist in the world so I'm sitting there like, ok, no pressure."
Today, Woods releases her second EP, Red, an unapologetic outpouring of emotions hooked around her recent immersion in the real world and all the trials and tribulations that come from finding your own path. "It's about experiencing emotions for the first time, because living in Suffolk and then being at boarding school, you're really sheltered," she explains. "The way that people behave, it's nothing like the real world. So when I moved to London it was this huge shock of why are people treating people like this and why do you feel like that about someone and why do you feel that way about me and not someone else? It's about passion and love, but it's still about anger and being let down and all of this weird stuff around love and friendship."
Lead track "Good Enough" charts the battle with an ex who rocked her sense of self worth. "I've had a lot of backlash from ex-boyfriends, and I'm gonna get a lot more after this EP," she laughs. "Every time I feel rubbish about myself I listen to "Good Enough" because it's the perfect way to describe how I'm feeling. I realise that's because it's all about me, but at the same time what makes me feel good is I'm getting texts from my girlfriends like, 'Oh my god, "Good Enough", this is the song I really needed.' This is why it's so important to me."