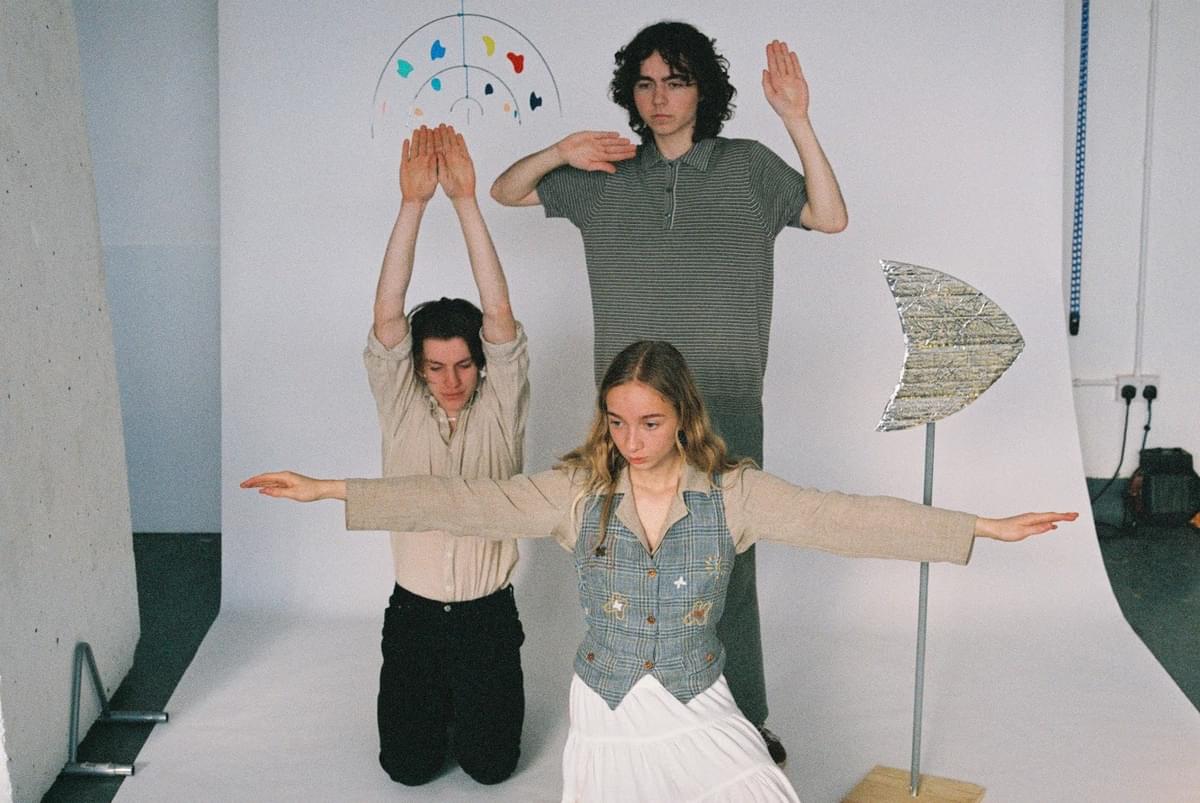 On the Rise

Drug Store Romeos
09 August 2020, 09:08
Coined by Tennessee Williams in the play A Streetcar Named Desire to describe the subsection of New Orleanian adolescents outfitting themselves at convenience stores for the tribulations of the youth culture, it is ironic then that a band which hails from the small commuter town of Fleet, Hampshire would adopt this name.
Hampshire itself is not so much notable for its vibrant youth culture as it is for its cricket pitches and (sort of) proximity to London, and after sitting down for a long and varied chat with Sarah, Charlie and Jonny from the band, it appears that they have shed the small-town mentality, if it ever existed at all.
Referencing their inconspicuous musical upbringing, there is more than a hint of sarcasm in Charlie's tone as he describes the "great music" which comprises the Hampshire music scene. The irony is compounded by reference to Fleet's most notable venue, a library-cum-music-hall where Jonny recalls a time where, "they had the Bananas in Pyjamas do their thing". Sarah interjects: "One time there was literally Harry Styles' second cousin's, best friend's, sister's dog and I saw it."
I struggle to think that Bananas in Pyjamas and Harry Styles posers have been the most important early influences on a band synonymous with the sort of slow core progressions that ooze indie appeal; even though, as Charlie rightly attests, "The 'Bananas' have some catchy tunes."
Instead, the band found musical stimulation through interaction with each other. Jonny and Charlie are school friends, whilst Sarah completed the lineup later, in response to a Facebook advert: "They wanted a bassist and I wanted to be in a band." For Sarah, the "obsession" to be in a band trumped any sort of concern. "I would meet up with random strangers online and then travel to like Portsmouth with a guitar," she says. In this case, Sarah's lack of proficiency on the bass guitar was remedied by the suitably rock and roll exchange of cigarettes for lessons with Jonny.
From here, a friendship and musical relationship grew naturally and the low stakes setting of Hampshire appeared to be the perfect surrounding to experiment and learn together. Charlie fondly recalls a period of being "detached from reality," gesturing to Sarah to reminisce on time spent in their suburban gardens. He says, "You had all these lovely flowers and we'd be eating fruit and we'd have sketchbooks out with colouring pens and guitars and just making melodies."
The time between these simple and infantile creative expressions was then filled by sharing music, with special attention to bands such as Tomorrow's Tulips as well as first encounters with the likes of Wolf Alice and Unknown Mortal Orchestra. In concluding our discussion on formative musical influences, Charlie recalls thinking, "I'm so glad I found this person."
The close bond between the band members has spawned a sound described by many as eclectic and by some as disparate. Singles "Quotations for Locations", "Now We're Moving" and "Frame of Reference" have demonstrated an ability to freely manoeuvre an expansive musical vocabulary. As Jonny describes, "I like the idea of people not hearing too much; they don't get an instant thought of a band and it creates its own world I guess."
Fittingly, the band have no issue in articulating what their songs mean to them, interpreting them through colour. To Charlie, "It's not synaesthesia," but instead a shared visualisation of the imagery which each piece creates, then is assigned to a relative shade or tone. For example, during the band's fledgling period in Fleet, Charlie describes that, "A lot of the songs we were making at that time I would visualise as purple. I would imagine us in this little purple cloud of dreaminess".
Since then the sound has developed and so have each song's individual palette. For Sarah, "'Quotations' for us was like yellowy, [and] 'Frame of Reference' was super orange and purple." Of course, this unique and kooky interpretation of their music has potentially humorous consequences, with arguments over how warm or cool each song felt, for example: "That is so red! How is that red? It's not, it's so green!".
Gesturing towards new music and a potential unity in the sound, Charlie contends that the space between these distinct singles is where the rest of an impending album will occupy. What remains consistent in this exciting potential album is how the band collaborates, a process which itself involves its own quirks. This is no truer than in lyric writing, with words a medium of expression which the band unanimously agree is one of their sharpest musical tools.
This is most vivid in sentiments such as, "you look best in high contrast" from "Frame of Reference", or the song title "Quotations for Locations" which was discovered by Sarah whilst leafing through reams of '60s Tech Magazines and '80s teen magazines.
In pursuit of imagery, Sarah cuts out phrases and lines and transplants them to A3 paper, "It's an interesting atmosphere of which I am then within and then I can write within." To this end, she says, "It's good to have words in front of you because you're not actively in that moment trying to grab onto something, and you're allowing those words to be a medium to reach for something else." These expatriated lyrics are then beautifully complimented by Charlie's basslines which, by his own concession, are guitar influenced and seek to occupy the less of the lower end of the mix, leaving more space for Jonny's drumming to shine through.
Inevitably, Fleet has proved to be too small a canvas for the musical stylings of Drug Store Romeos who are now all living in London, having heeded the suburban warning to either "get out or stay in". The band chose the latter and have since occupied the London venues, playing two shows a day, three nights a week.
They also recently embarked on a tour in support of indie darlings The Orielles, a step into the world of larger venues. Charlie recalls, "We felt like a real band, playing to lots of people" as well as being forced to adapt to this new setting and the Rockstar-isms of being confronted in smoking areas for autographs.
Drug Store Romeos occupy a compelling space, certainly on the precipice of new and exciting things for indie music, but spatially somewhere in between the cosmopolitan trappings of the London scene and their leafy commuter town beginnings. This is one of their greatest strengths, along with the friendship that clearly exists between the three members. Sarah succinctly concludes: "We weren't really within a scene so we weren't influenced by a movement of music. That's why we are so different to most of the bands in London, because we just had ourselves."
Get the Best Fit take on the week in music direct to your inbox every Friday