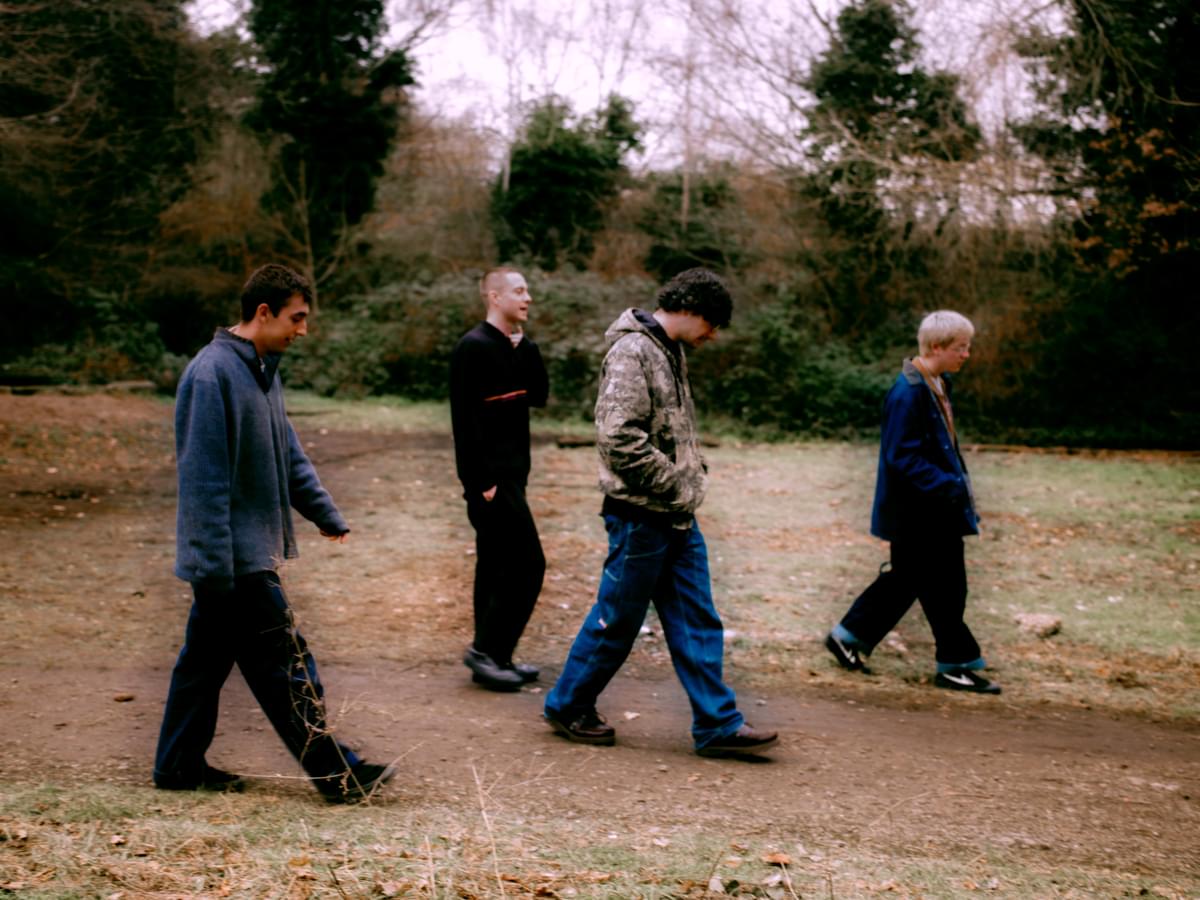 Rumination and collaboration with deathcrash
16 March 2023, 14:00
A melting pot of finely woven genres, London's deathcrash are coasting a thin line between slowcore and post-rock with the release of their sophomore effort Less.
On an island in Scotland's Outer Hebrides, there's a former crab factory down by the water's edge. Surrounded by rocky terrain and a bleak, rural landscape, it's an isolated setting, but one whose beauty became a sublime companion to the formation of deathcrash's second album.
Months on from their residency at the UK's most remote recording studio, deathcrash guitarist Matthew Weinberger and bassist Patrick Fitzgerald are now comfortably at home in London and preparing to usher Less out into the world. For the pair, the new album encapsulates a notable shift away from the heavier disjointed themes that flood through their debut, instead honing focus on something more intense and minimal: a rumination on grief, loss and all that's left behind.
"We wanted to pare it back, pare it down," Fitzgerald explains of the album's creation. "The funny thing about the two records is Return was kind of this massive record for us that took a couple years to write and we were all not in the best of places, so it holds this big significance to us. Whereas when we were doing Less, we were all in pretty good places and just enjoying the process without realising that we were still making very emotionally hard-hitting music."
As a four piece, completed by vocalist and guitarist Tiernan Banks and drummer Noah Bennett, the group's emphasis on dynamics has set them apart from London's burgeoning rock scene. "It's kind of amazing, like, if you put on Radio 6 everything's just at the same volume the whole way through," Weinberger shrugs as he tries to pinpoint the band's current sound. "I like to think of us just as a rock band, we lean into the heaviness and the quietness, we give each equal measure." Nodding in agreement, Fitzgerald smiles, "we really embrace quietness and being minimal and quite delicate at times, and then I think we're quite exposed – especially Less. I think it's a very exposed, raw album, especially in terms of production. Like people are kind of going for something with a lot more going on and I feel like we do just kind of go for the 'live in the room' sound."
It's a fitting description for a group who are hard to pigeonhole, plucking out the dynamics of post-rock, emotive lyricism of emo and the quietude of slowcore. While first album Return revealed a band eager to experiment, utilising reference tracks from post-rock titans Mogwai through to the doom metal of Primitive Man, Weinberger admits with a grin that for Less "honestly the main influence was, not in a weird, but was ourselves… I just liked to listen to our own demos religiously for about six months."
As deathcrash worked to refine their expansive sound, the pair admit the group hadn't originally been aiming for a second album. "When we set out to do Less it was just going to be a small EP that Matt and Tiernan had been cooking up on their own," Fitzgerald explains. "A real slowcore EP called Less that was essentially just to help us get over and get past having done Return." Agreeing, Weinberger adds, "for me and Tiernan it was like, 'shit, we've just done this mega album, we just want to like, play guitar'. What started off with the potential of being a really quiet, kind of beautiful listening piece that was just going to be musicianship and not have all this intensity and emotional baggage that Return did just snowballed."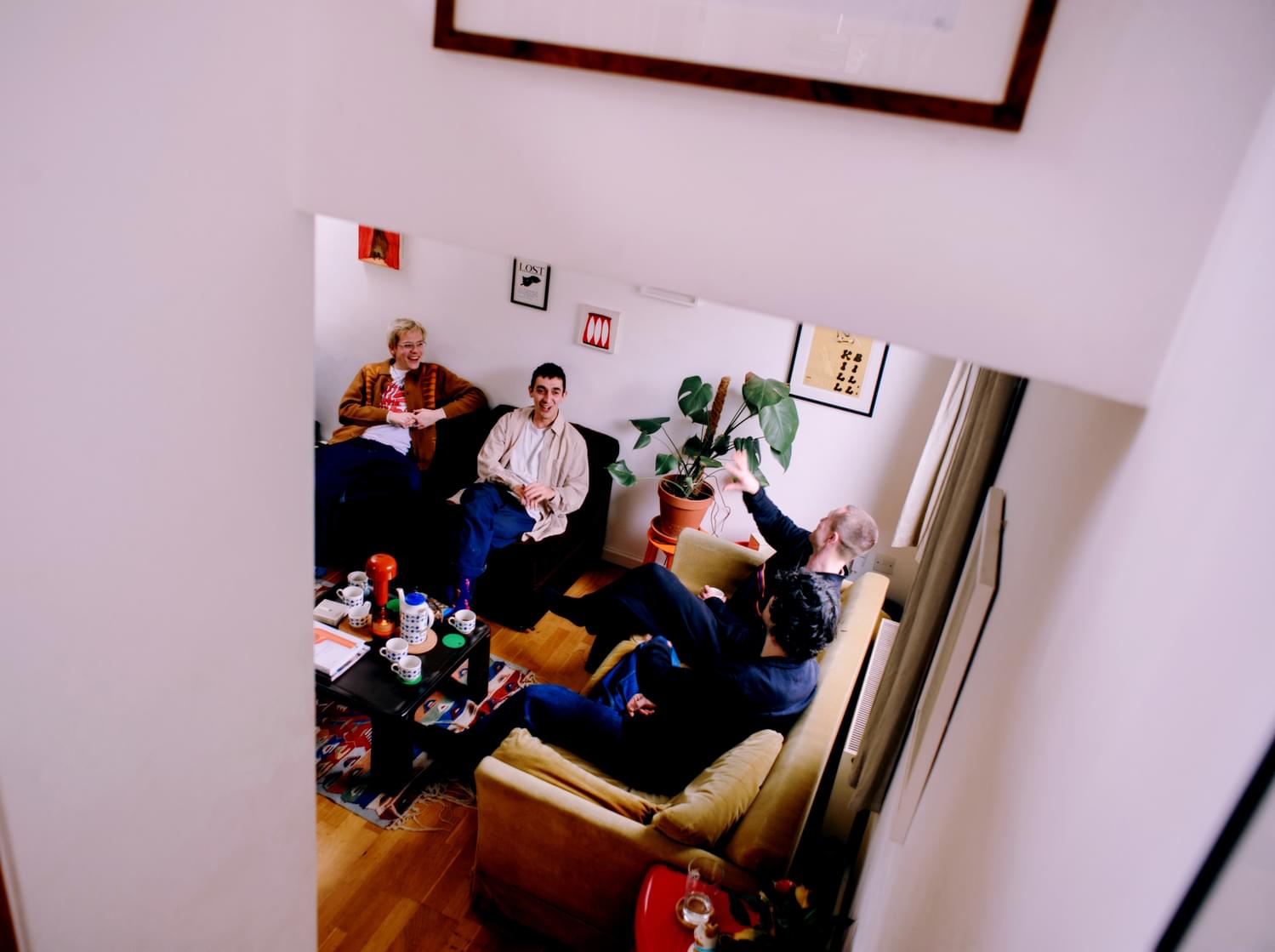 Exploring the differences between the two full lengths, Weinberger describes their debut as a mapping out of two years of the band. "Return kind of felt like, at times, like clawing in the dark, like finding out how things feel to you and then like expressing that, whereas Less is a reflection on having done that and then still going, what comes next and how you can process that as much in the words as in the music." Recording the first album in London over a long stretch of time, finding spare moments amidst life and work commitments, the group were eager to give Less as much attention as possible.
"When we were doing Return we were recording on the weekends, on days off from work. It was quite hard to really get your head into it with the rest of your life going on. We wanted to do a residential album over a shorter time," Fitzgerald notes, adding that a big live room was always going to be a must. "On that search of residential places one of the places Tiernan came across was Black Bay Studios on the Isle of Lewis. I think the engineer was a fan of our music, so he was prepared to cut us a deal."
Having worked with producer Ric James on nearly all their releases, the pair are quick to sing his praises, with Weinberger explaining "he's really amazing at mic-ing things up and getting this sound of us in the room onto the record and I think you really hear it. The record sounds like us four playing in the room, there's very little difference. He made everything sound really epic."

Accompanied by Ric James, manager Joe Taylor and artistic director Kaye Song, the group journeyed north with a plan to create Less and all its visuals during the two week stay in Scotland. While previous releases have featured imagery of expansive landscapes, for Less, deathcrash wanted to make their own mark on the environment. "I think we had come to the idea that a sculpture would be cool, a sculpture in the landscape," Weinberger muses. "We gave this [idea] to Kaye and then she used images of where we were going to go and extracted those into shapes and then put that into a sheet, cut the shapes out, and stuck them together to make this kind of form."
The resulting art was a reflective metal structure, placed against a rocky outcrop for the album cover. "It looks really graceful on the record," he continues laughing, "but it's funny making a sculpture like that. It's a really physical process, like we're lugging up to the studio in a van all this musical equipment, and then these huge like aluminium sheets."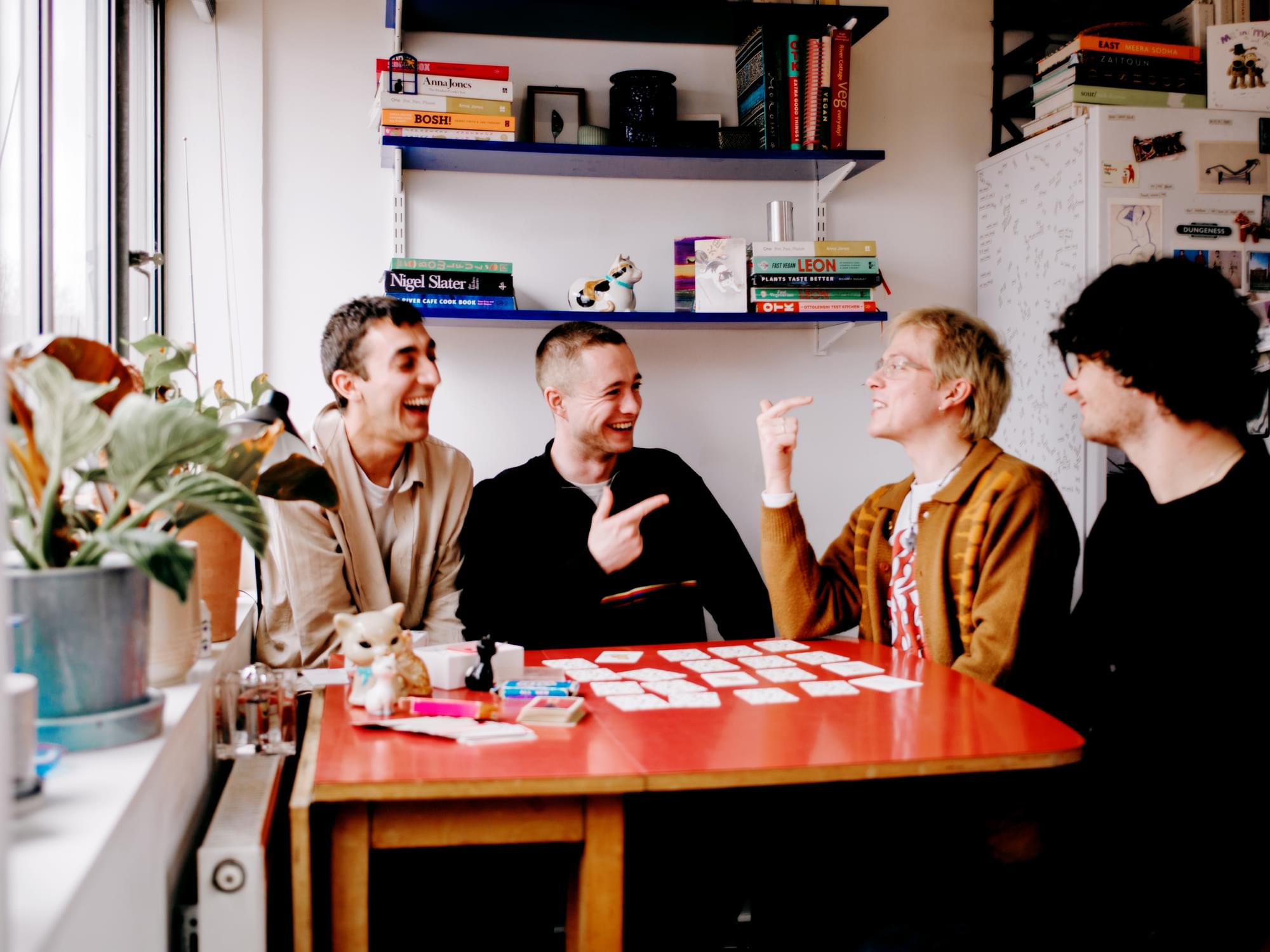 For Fitzgerald, introducing this metallic structure felt like a change for the band, a physical representation of their changing sound. "It's something that now I associate with this new direction, and like moving away from ethereal post-rock and having this something [that's] kind of a bit harsher," he explains. As the record's release draws closer, it's clear how much of a collaborative effort Less became. "It was just us, and Ric and Joe and Kaye," Weinberger notes with a smile. "That's what's nice about the record. You look back and I can see and hear the involvement of everyone that was there. [Everyone] all working toward the same goal and producing stuff in tandem, together."
Get the Best Fit take on the week in music direct to your inbox every Friday