How Dave Rowntree overcame his inner critic
16 January 2023, 13:15
Dave Rowntree tells Jasleen Dhindsa how composing for the screen helped him find the confidence to make his first solo record outside of Blur.
For over three decades, Dave Rowntree has been sitting comfortably between the foreground and the background, an often undervalued line between bonafide fame and emancipating anonymity as the drummer of Britpop's most enduring (and arguably illustrious) band. Now he is shifting his narrative with his first ever debut solo album, Radio Songs.
"It's been a crazy year," Rowntrees admits, going on to tell me how his anticipated debut album has actually been ready for over twelve months, but has been delayed due to vinyl pressings hold ups that are prioritising major label artists; Rowntree as a solo artist is signed to Cooking Vinyl.

"Then of course with my other project, we went from me being pretty sure nothing was going to happen, to two nights headlining Wembley Stadium...," he says with genuine disbelief.
It may seem odd that it is only until now that Rowntree is releasing a solo album, but looking back on his nearly six decades of living, he has always been involved in various different career paths. A luxury that the stratospheric success of his "other project" has afforded, this has included being an animator, a Labour Party councillor in Norfolk County Council, and a film and TV composer working with the likes of BBC and Disney.

"I've always written songs. That's been something that I've always done since I was a kid. But six years ago, I started writing music for film and TV, and that grew and grew to the point where now I'm reasonably successful at that," he says. "It means that I now have a recording studio that I work from when I'm doing films or TV, [and] it gave me confidence. I think all these things are fundamentally about confidence. No one's ever going to criticize you for not releasing a solo album. When you lie awake at 4am you think, 'is there any downside to doing this?' Nobody's going to care and everyone's going to listen to it and laugh and go 'thanks very much for that Dave, no more solo albums from you anymore!'"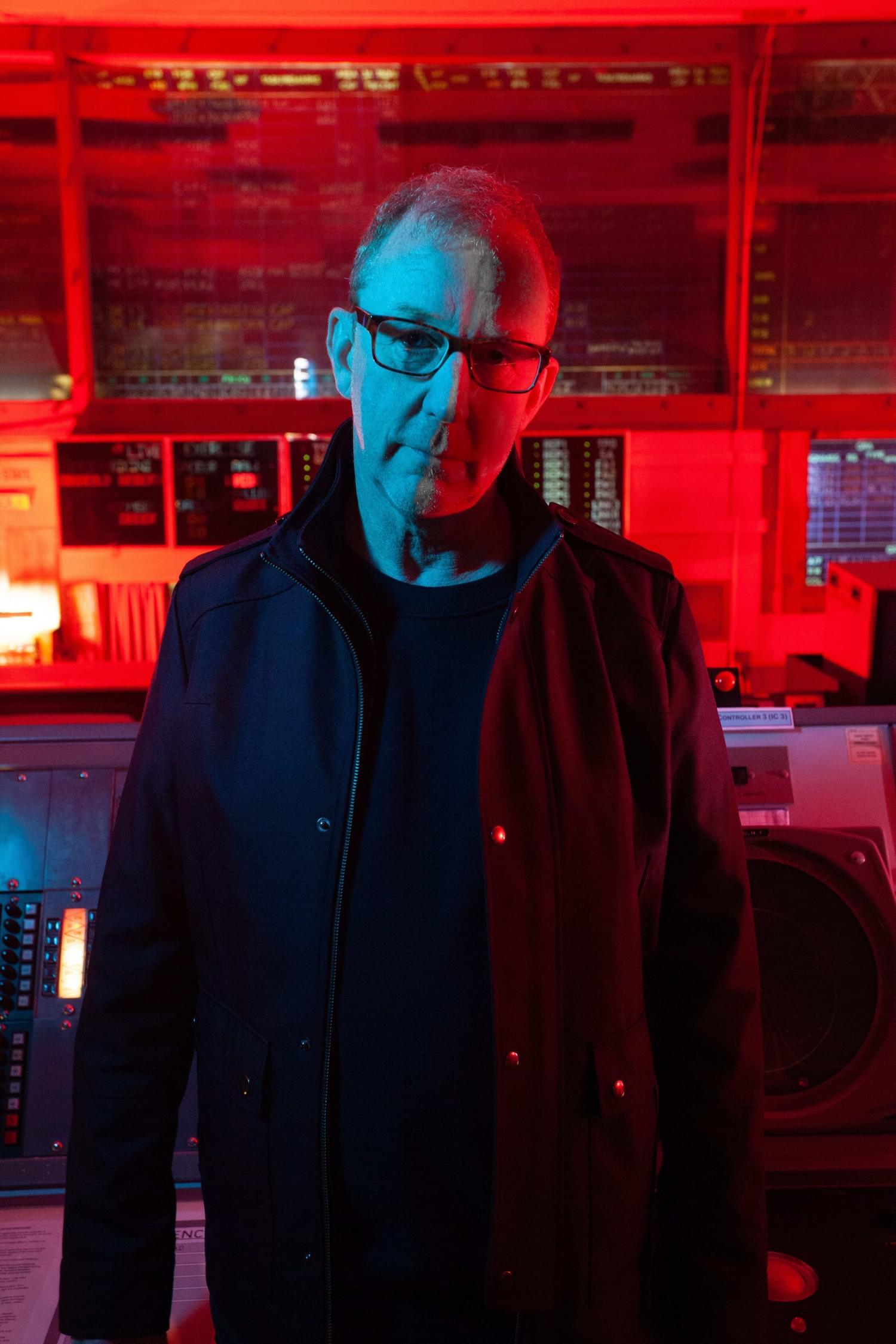 Even as an accomplished artist whose band's accolades include six consecutive number one albums, multi platinum selling records and five BRIT Awards, Rowntree didn't find the transition into the world of soundtracking easy. A world away from writing pop songs, he spent roughly half a decade building a career within the cinematography space, despite taking to the artform itself quite naturally. "It wasn't something I intended to do, I kind of fell into it because my girlfriend [Michelle De Vries] is a music supervisor, running the music department of a film and hires the composers."
De Vries roped in Rowntree on one of her projects after her budget ran out, and off the back of that got several small jobs including rewriting a whole soundtrack for a Mo Farrah documentary, where the audio had only been cleared for the UK and not the rest of the world.

Things really started shifting gear however when he was enlisted to compose for Bros: After The Screaming Stops. "That was my in really. In the film industry you need some kind of an in, you need a big break as you do in the pop music industry. That got loads of awards, and awards are everything in the film industry. Suddenly I was being taken more seriously as a composer."

Rowntree's successes as a composer gave him belief in his own ability as a solo musician, something that provided work for idle hands during lockdown as composing jobs dried up due to the film industry ceasing production. "They pay actual money to make films, whereas the pop music industry doesn't pay money at all, for new artists at least," Rowntree says. "So I kept on putting it off as new TV jobs came in. That probably would have carried on forever had lockdown not happened."
Linking up with fellow idle hand friend and producer Leo Abrahams, Radio Songs came to fruition through songs Rowntree always had lying around. The two had always wanted to work together, and so did individual preparatory work in their separate studios, marrying them together once restrictions had been lifted. "Three months later the album was finished. It turned out to be a really efficient way of working!" he smiles.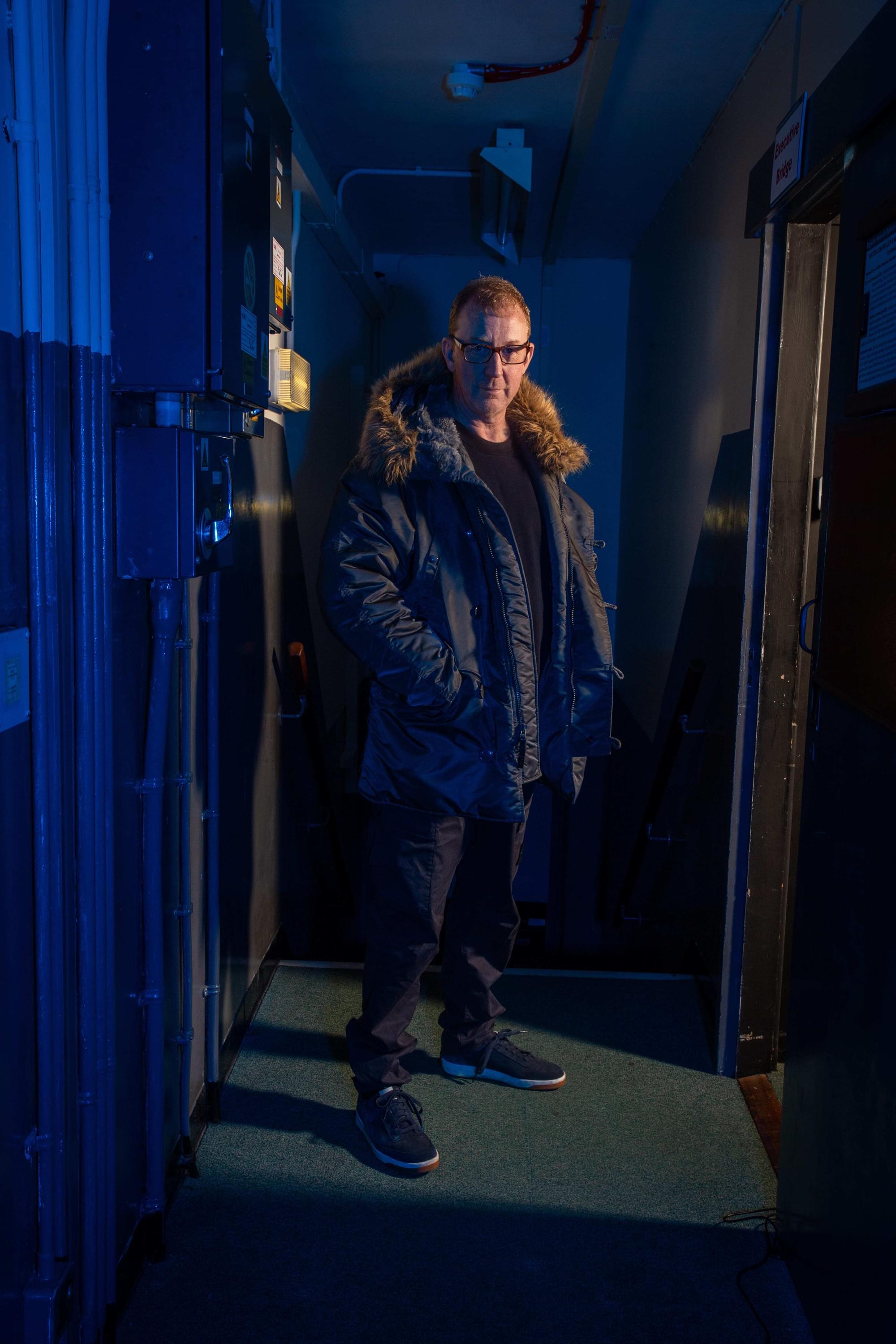 Radio Songs takes its name from Rowntree's lifetime love of the audio airwaves. "I come from an archetypical dysfunctional family, but one of the constants and one of the binding factors between us was that my dad was a radio engineer in the RAF. That gave him a love of electronics that lasted him his entire life, and he passed that on to me," he explains, going on to recount how one of the more positive memories from his childhood involved sitting around the kitchen table with his dad over a hot soldering iron building radios together. "We had a long wire antenna strung out the length of the back garden…[listening] to all these stations from around the world. That was such a wonderful thing to do. There's something so beautiful about making something yourself."

Rowntree still to this day spends ample time tinkering musical gadgets, with his debut featuring a plethora of sounds from kit that he's created himself, alongside samples of radio frequencies, which is how most of the songs on the album found their inception. He recorded "hours and hours" of as many different kinds of sounds as he could, and the result is an incredibly lush and vast soundscape that has been meticulously crafted; where curious twisted and spliced mechanical samples find themselves ghostly on opener "Devil's Island", and yearning on sensitive ballads like "1000 Miles", which Rowntree wrote after an argument with his girlfriend.
"London Bridge" dabbles in Britpop adjacent choruses but far more electronic (as are all the songs on the album), with "Black Sheep" and album closer "Who's Asking" echoing the filmic odysseys of his composing work.

Radio Songs is rich in its tones and textures, and the myriad of influences is palpable. Modular synths and filmic percussions from his own studio were key players, "I didn't want to do what was expected," he tells me, "people are probably going to think it's some sort of drummy thing [and] it's not something I'm remotely interested in really. I'm a sucker for a tune, that's my thing. I don't care whether it's classical music or rap, it's tunes that get me. Melody. That's the genre."

The robotic 'Tape Measure' which Rowntree released as a single from the album, is a substantially left-field concoction that features a Bollywood sample, harking back to Rowntree's love of exploring worlds outside of his own. This inquisitiveness is yet another gift bestowed to him by the radio: "they [didn't] have the kind of luxury of the BBC studios inflating everything," he says of the international radio stations he discovered as a child. "You get the feel of the place to some extent as well."

"I'm a sucker for a tune, that's my thing. I don't care whether it's classical music or rap, it's tunes that get me."
(D.R.)
"It wasn't a place I enjoyed growing up in," he says of Colchester, Essex. "It seemed to me that the minute anyone got any success in any field, they would leave and go to London, and that was what the problem [was]. But listening to those stations showed me that there were other things going on in the world."

This awakening even sparked his love for politics too. He tells me about a "bezerk" English language Moscow radio station he stumbled across one day. "I grew up in a political household, where The Mirror and The Telegraph were the two newspapers we got, and my mum and Dad both worked for the BBC. We weren't allowed to watch ITV because we were told it wasn't sufficient quality. So I had a very homogeneous view of the world growing up. It never occurred to me that there was a different interpretation to the world against the one promulgated by The Telegraph or the BBC. Listening to Radio Moscow, it was obvious it was as biased as the BBC and The Telegraph, [but] that was a wake up call, that you can look at these events and describe them in different ways, describe their origins differently."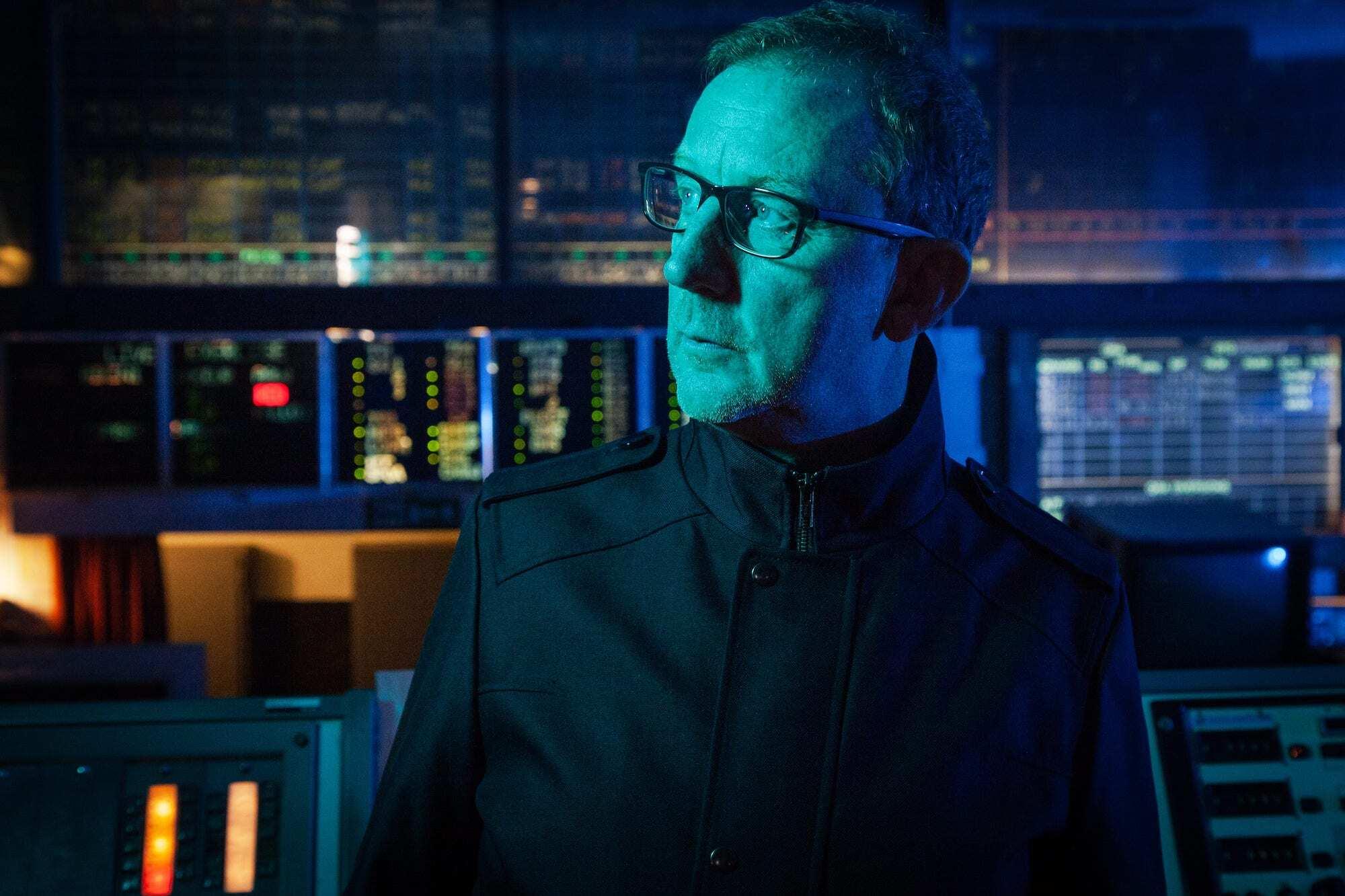 His natural interest in the world around him through a political lens actually helped infer the lyrical matter of Radio Songs. A vast majority of the material was written around the time of Brexit, and whilst themselves have nothing to do with it, the words written absorbed the sinking feeling Rowntree was experiencing at the time, providing an uneasy backdrop: "I remember growing up in the 1970s, and while I'm sure there were some great things about the '70s, I just remember there being this really bleak period of poverty. The far right was on the rise, the national front were beating people up in town centers, there were lots of Nazis marching. It was a completely awful time, and there was this sense that we were heading back there."

The material which would form the basis of his debut was written nearly a decade ago, so sitting as he is now, he can't wait for people to hear how it's all turned out. As someone who has been in the public eye for several generations, I ask him if he ever reads what's written about him in the press.
"I read it all," he replies. "It's the only honest feedback you really get. Universally what I've released so far off my solo album has been well received, so that's nice. We tend to get far more bad press for Blur than we do for our individual projects. People are always very suspicious of our motives. We don't fit the aspirational mold of pop music these days, do we?" he remarks rhetorically. "We're not in our twenties anymore, we're living quite settled lives, we don't smash up hotel rooms. We never smashed up hotel rooms, truth to be told. We no longer slag off all the other bands, we've kind of moved on past that. I do wonder if bands still do that..."
"It was a thing of its time," he says of the stereotypical rockstar persona. "[In] the '90s and the '80s, there were three broadsheet weekly papers, and then untold numbers of magazines, all of which were desperate for copy, desperate for something to put on the cover, and desperate for a story. 'Blah blah blah' releases new record, that's the actual news. The rest had to be manufactured. Blur pretty much learnt very soon that the more controversial and mouthy a band were, the more column inches they got. We were four of that."

Whether behind the drums for one of the world's greatest bands, or playing around with eccentric instruments for his own enjoyment in his musos' lair, Dave Rowntree has quite literally gone from writing virtuoso pop songs built for the radio, to constructing his very own brilliant and anomalous radio songs. Now it's time to really tune in.
Get the Best Fit take on the week in music direct to your inbox every Friday