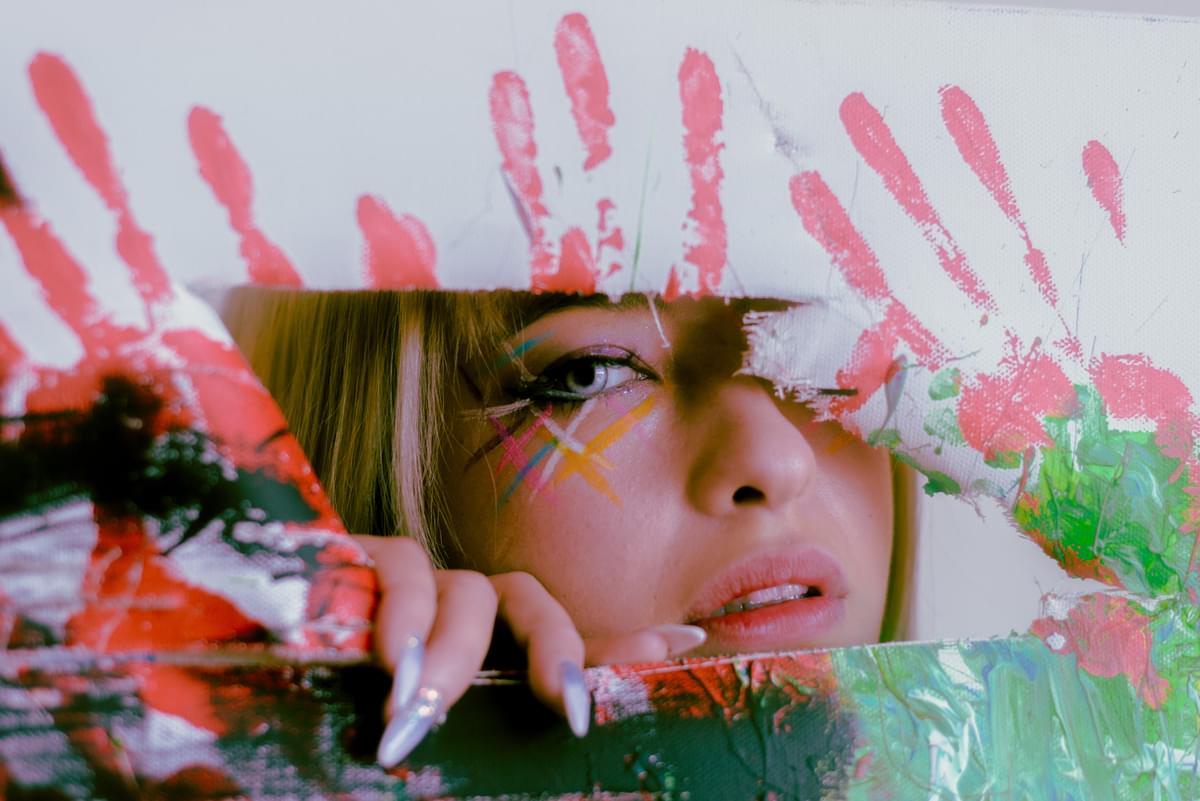 Cryalot is Rewriting Myths and Celebrating Risks
05 September 2022, 09:00
Alex Rigotti meets Kero Kero Bonito's Sarah Midori Perry to learn how a fixation with nightmares, tears, and a Greek myth led to the birth of solo project Cryalot.

Back in 2019, a mysterious Instagram account popped up out of nowhere: @_cryalot. Carefully curated to tease demented images of blood moons, red stains, shattered glass, and a stray illustration of a winged man, the mysterious figure behind it appears poised behind a saw. Words, spray painted in red across its blade, read: KUT U UP.

This turned out to be Kero Kero Bonito singer Sarah Midori Perry, under new moniker Cryalot. Come 30 June, Perry unveiled promises of the Icarus EP, along with its debut single: 'Hell Is Here'. Upon first listen, the lyrical content is a squealing tyre–skid away from her work with the band; "Crystallise the pain / Nothing is the same," Perry intones on the single, "Hell is here, and it's here to stay." Concluding with a demonic outro, Perry death growls a litany of threats into the mic: "Stay the fuck away from me!"
True to the gloomy form of her new project, Perry's promotional efforts began with an Instagram Live, alongside producer Jennifer Walton, to read aloud bad dreams submitted by fans. "My favourite nightmare was quite dark," she tells me, as we sit down to discuss going solo. "This girl, she had a dream that she was beating her brother to death, but he wouldn't die, and he was looking at her with an expressionless face. Just purely from a scary standpoint, that was really scary – like, when you're trying to kill someone, but they're not dying, and they're just looking back at you!"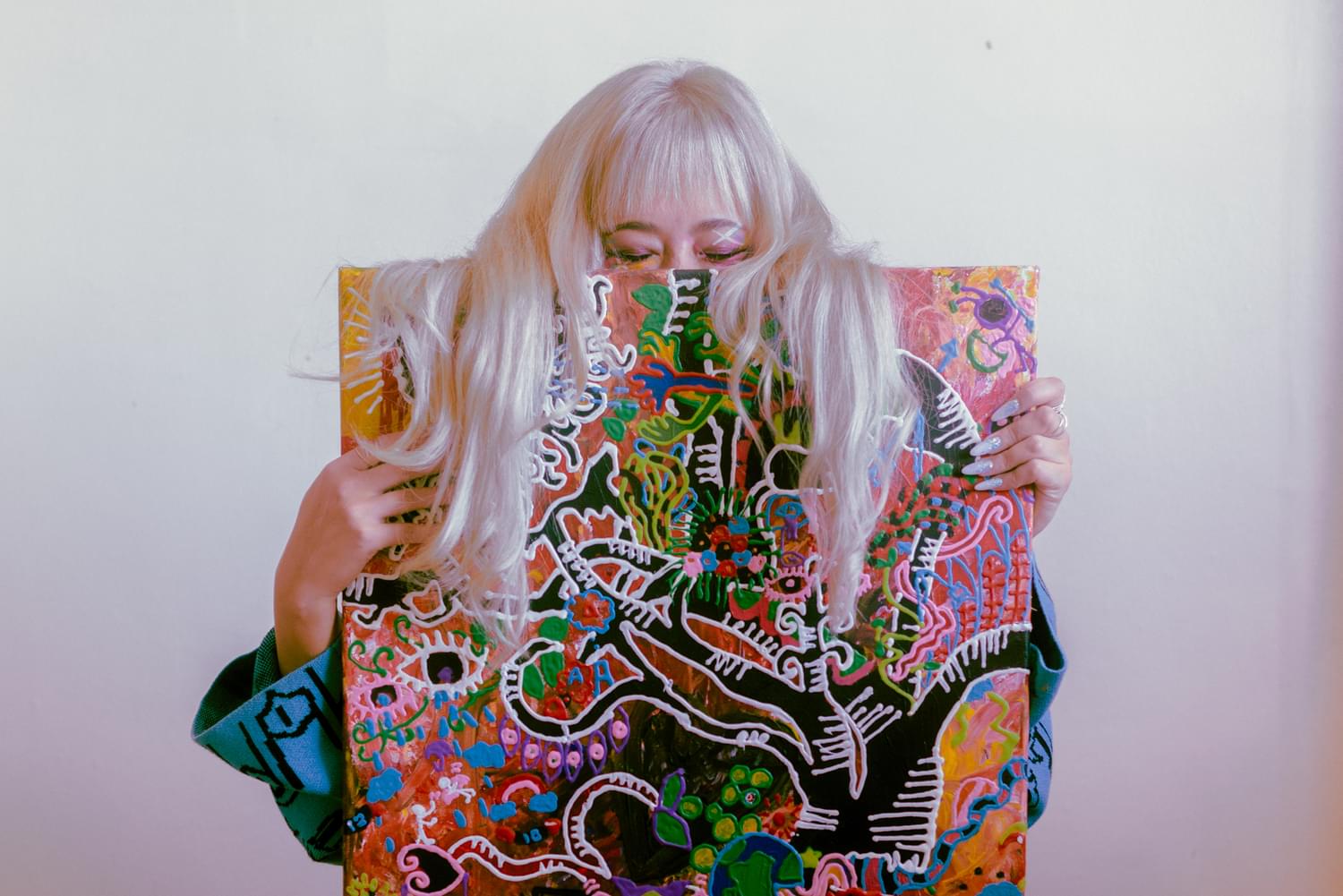 When asked about her own recurring nightmares, Perry goes straight for the tsunami. She's standing atop a building, facing a huge wave, and waking up before it hits her. My own, I offer, is similar to the fan's: A rock monster who never dies, just keeps collecting rocks on its body and growing in terrifying size. As she steers the conversation into this land of fantastical imaginings, we question whether recurring nightmares are a brief glimpse into the multiverse. "Yeah, I have this fear," Perry wonders aloud, "I hope the multiverse is, like, not true because I think about this – am I doing the best out of all the Sarah's?"
By most accounts, it seems Perry is doing pretty well. Along with Jamie Bulled and Gus Lobban, Perry completes the trio Kero Kero Bonito (KKB) who have time and again put forth ambitious pop concept albums. Though they've evolved their style since their 2014 mixtape, Intro Bonito, it's all underpinned by deliciously catchy choruses and Perry's distinctively sweet voice, rapping in English and Japanese.
Her debut Icarus EP is the culmination of Perry's long-standing obsession with the titular Greek myth, alongside a particularly dark period she experienced in 2019. Recalling her early years growing up in Hokkaido, Japan, she reflects on the school's songbook, where the class would take it in turns to choose which tune to sing. "When it was my turn, I would always pick the song about Icarus," she confesses. Now 31, she admits to interpreting the tale very differently to most. "When you hear about Icarus, usually it's used as a cautionary tale: don't fly too close to the sun or you might fall and drown. But this song was celebrating the courage of Icarus, a story about celebrating someone risking it all."

"It's my way of taking back control of those periods, I was crying a lot! I didn't want those tears to go to waste."
(S.M.P.)
The tale has informed much of Perry's creative philosophy, both inside and outside her music. In her early years she was an avid bookworm, and her mum would proofread the stories she'd written. "I was a bit nuts back then," she admits. "I would finish a book every few days to the point where my mum stopped buying me books. She was like, 'if you want to buy books, you need to use your pocket money!' After reading loads, I naturally wanted to write one. Honestly, from 16–19, I'd come back from school, and I'd be writing a story. I have this obsessive side to me – when I'm really into something, I just go for it."
She recalls one story in particular, which she entered into a competition, about an iteration of heaven that suddenly became over capacity. "The person who was running heaven was like, we can't have any more people in heaven, and until we sort out the capacity problem, we're gonna send everyone to hell. And then the person who was running hell was like, 'oh, we're going to go over capacity!' So they decided to buy a planet off aliens to increase the capacity of heaven and hell." The company behind the competition unfortunately went bust, but Perry still received an award for her hard efforts.
Following a childhood obsessed with storytelling, she studied Fine Arts at Kingston University before joining KKB, having responded to an advertisement created by Bulled and Lobban who were searching for a new singer. She went for it despite having never sung before, and apparently receiving a D in Music. "I really thought my music career was over," she laughs. It aligns pretty well with her Icarus–inspired ethos though: shoot high and see what happens.

Notably, Perry has DJed under Cryalot before, usually pumping out happy hardcore sets, but she considers this EP as sonically separate from her DJ work — and to KKB, to some extent. "With KKB, the music we make is me, Gus and Jamie. If us three made music, that would be KKB," she explains. "I would say this is a personal thing; the reason Cryalot was born was because I was going through a really dark period. It's my way of taking back control of those periods, I was crying a lot! I didn't want those tears to go to waste."
In light of this, making the EP had its own challenges she needed to face: "At the start, it was really hard," she explains. "When I started making the EP, it was this glimmer of hope, I was in a really bad way. Talking to you about it is weird because I'm a totally different person to before, it feels like I was another person… I [think] when this EP's out, I will be free."
Luckily, she had Jennifer Walton at the helm, who was a touring member with KKB from 2018–2020 as a synth player and drummer. Once Perry listened to Walton's own solo music, she enlisted her help in making the Cryalot project come to life. That friendship was essential to making sure she got through it: "I mean, because we have that foundation of being friends, the whole process felt like it was right, it felt really comfortable to me, especially when I'm exploring these personal moments." Perry would download instrumentals from YouTube and sing over it with her own lyrics and melody. Walton would then construct the backing arrangements for Perry, resulting in the Cryalot debut release.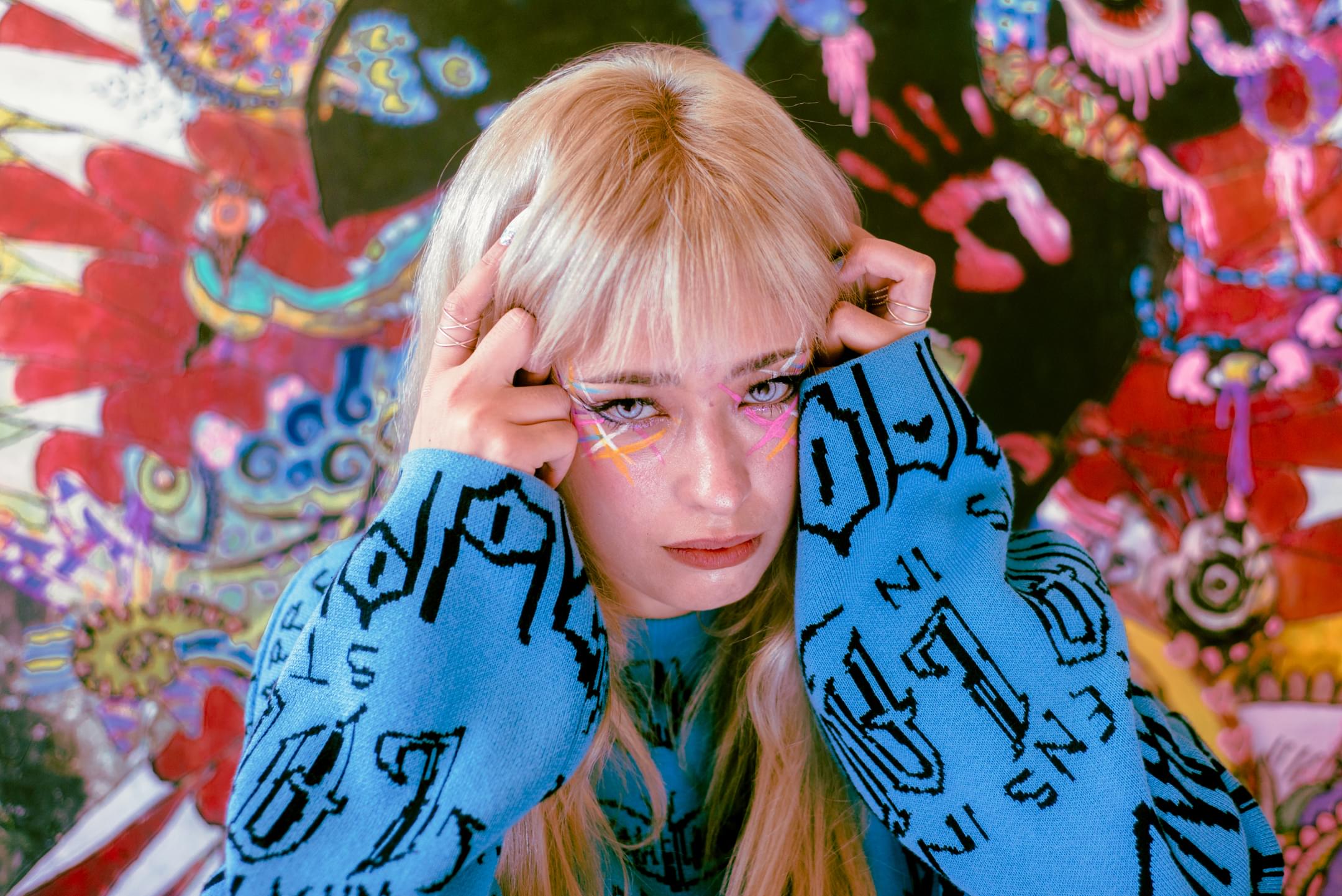 Icarus, to Perry, expresses something bigger than her pain; it's an attempt to reconnect with the creativity she'd lost during these periods of depression. With this context, it feels oddly intimate to watch Perry paint her heart out in the 'Hell Is Here' video, surrounded by artwork she'd created all the way back in her teens. "The main one I featured in the middle is my first proper painting I did in my own style when I was 16," she says. "Now, I'm really into painting portals, or optical illusions, or dream landscapes. But when I started painting, it was more from a dark place. I didn't really throw any of those paintings away, so I went back to my parent's house and collected all those paintings."
Though Perry has had a long relationship with visual art, it doesn't quite scratch that itch in the same way music does: "The way I like to see the world is through creating something, it's how I process things as well. That's the first thing I go to. With music, what I really love about it is that it's not just the song. You get to build a world around it, it's really fun for me."
Perry is endearingly enthusiastic about being creative, and it shows in the process of putting together the Icarus EP: "I like putting my hands in loads of pies. You don't want to just eat the blueberry pie, you wanna eat apple pie as well. I think that's something I need to work on, letting go a bit." Case in point: Perry was also involved in filming and editing the music video for her most recent single 'Touch The Sun', a dreamy sequence of her jumping, trying to reach the sun, and of course, always falling back down to earth. "It was intense," she admits. "All the scenes I was in were filmed by Dexter [Trower], and the other B–rolls were done by me. The editing was just me, and I didn't leave the house for a week and a half. It is a lot of work, but it's really fun at the same time."
Though different, it's somewhat of a misconception to suggest that Cryalot is a total 180 from Perry's work with KKB. That may be in part to the 'kawaii' label that is unduly slapped onto her music. "It's a really strange topic for me because as soon as someone finds out I'm half Japanese, people have this image of me, like 'oh, it's kawaii.' But I feel like that's because when you're living in the UK, that's what people have [as] an image of Japan. I'm not a masculine person, but I'm not… I'm just being me. It feels strange to me that people just assume [cute]."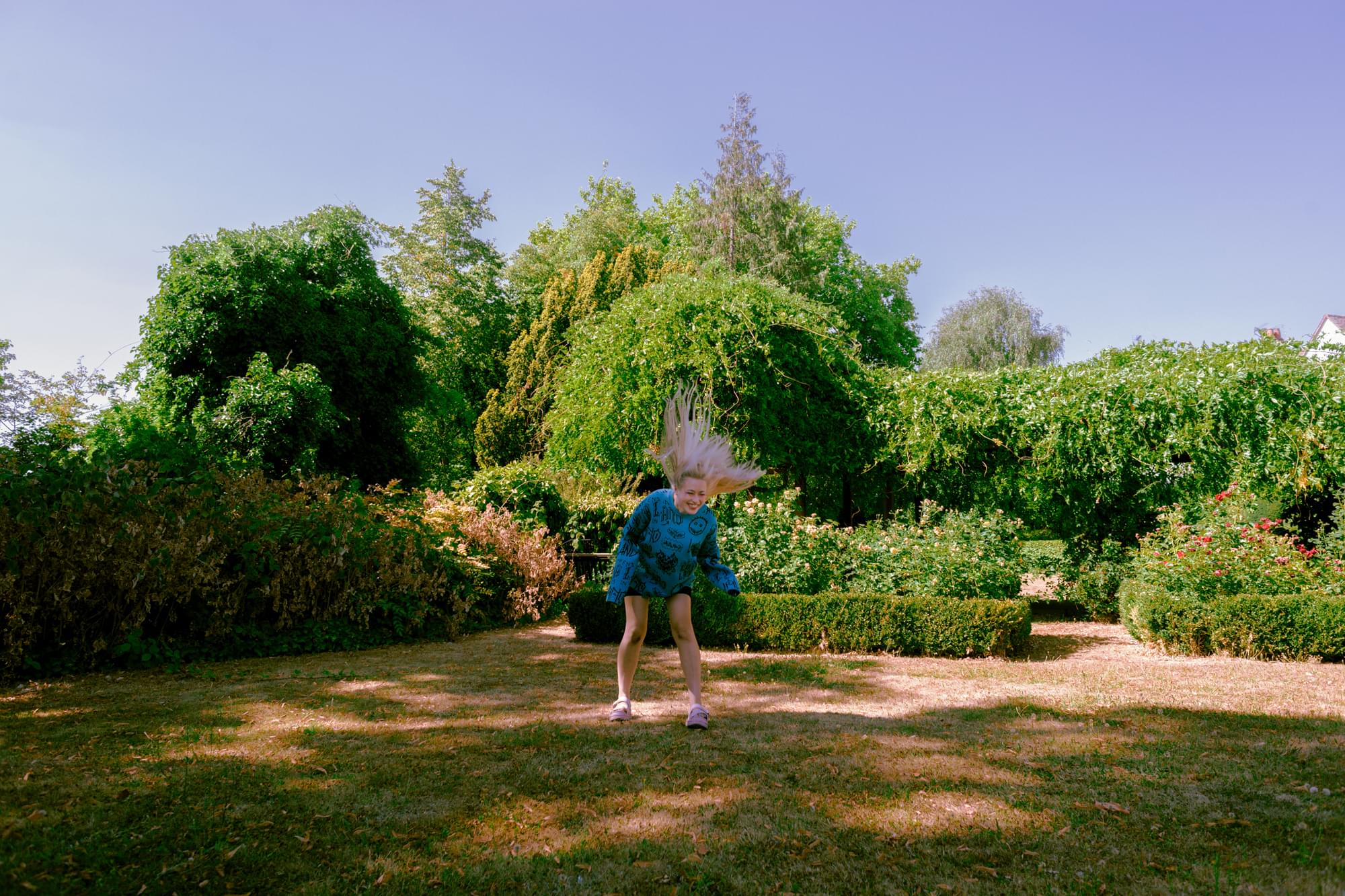 This struggle, however, has been the driving force behind Perry's unique and individualistic approach to music. "When I was living in Japan, people thought I was not Japanese, and when I'm here, people only see the Japanese side. That's what's mirrored in me making music, because I don't really think about genre… I just try to be my authentic self," she says. "I don't really think about how it would be perceived. It's just what I want to express."
Ultimately, it's that ability to express and take risks that makes art exciting. It's what makes us human and makes life worth living. For now, Cryalot is confined to five songs that shred apart and restitch the Icarus myth, but Perry doesn't rule out any future projects either. "This has opened up loads of doors on things," she muses. Though Perry could have done an album, it felt right to release the songs she'd written with Walton as an EP, and it's characteristic of her intuitive attitude towards creativity.
"I wanted to do this EP because it's my attempt to rewrite the interpretation. I want to come from a point of view of what if you don't fly high? Sometimes you have to take that risk. Maybe we might fail, [but] I think taking that risk should be celebrated."

Get the Best Fit take on the week in music direct to your inbox every Friday