There tends to exist a moment in an artist's journey when creating music transitions from a nonchalant hobby to a serious career endeavour. For some, this moment might be a string of live bookings, a big interview or a spike in listening statistics. For Tottenham-born rapper Coops, his moment manifested in unique fashion: his first ever live performance opening for multi-platinum legend Nas at London's O2 Arena.
Calling me from his London residence, the 29-year-old reminisces over that gig - an award for winning the Choice FM breakthrough competition in 2013: "I thought to myself 'Oh shit, I've never done a live show before and I'm about to fucking open for Nas!'" Even to surface-level hip-hop fans, this is a monumental triumph, however Coops is eager to shrug it off—"It's mad, as much as I try to avoid this in interviews, it always ends up coming back bruv!"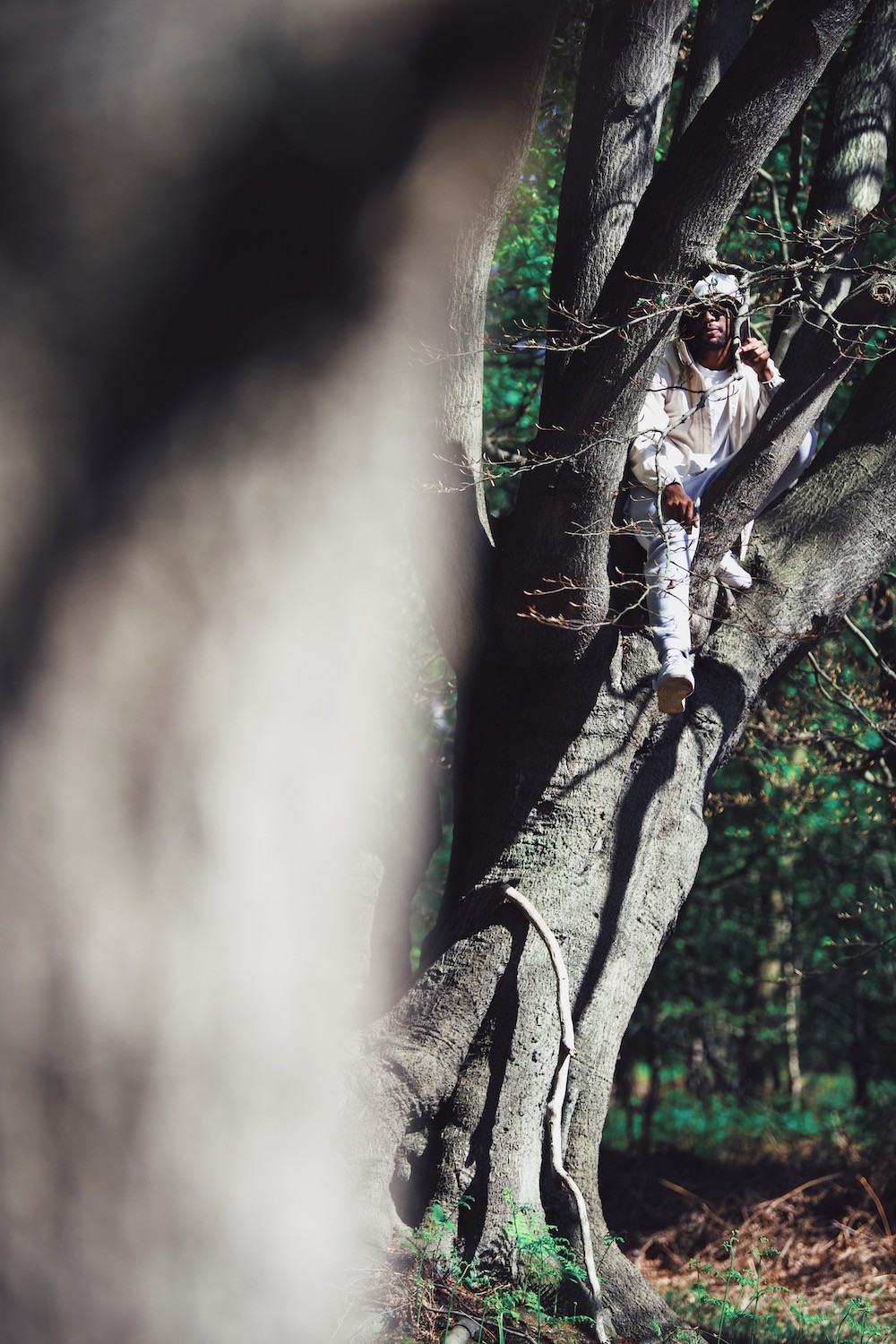 What really afforded him this opportunity was his explorative take on UK rap music: hazy boom-bap beats lie under Coops' poignant and socially critical writing to create a sound that rolls back the years. His music tickles the tastebuds of those hip-hop classicists yearning for a modern take on the 90s golden era—his instrumentals regularly infused with elements of soul and jazz and his lyricism an exegesis of his surroundings.
Recent release "Bring The Fire" is a prime example of this—a lyrical dissection of the devolution of the society that surrounds him, affixed lazily to a pensive, sample-heavy beat. Testament to his versatility, Coops is also capable of generating modern RnB too, as heard on his 2016 release God Complex. His penchants for modern autotune and retro boom-bap reveal an artist whose identity is uniquely juxtaposed.
Coops' rapping roots were planted in his bedroom—"when we weren't chilling on the block, the mandem would be in my room, and we'd put on an instrumental and rap. The sense of accomplishment you'd get when you write something your friends enjoy was kind of addictive." Coops explains how he never wanted to write about "headless shit"; rather, his conscious, social commentary was a preference from the beginning.
Speaking on his enrolment in a Performing Arts degree at University, Coops discusses the cultural transition of leaving London for somewhere less diverse. "As a young male with a white mum and white family, I never felt any type of prejudice within the people I knew in London — I grew up thinking I was half-white, but soon realised that the outside world does not perceive you that way. I'm a young Black male." Elements of systemic inequality were only illuminated for Coops when he left the "bubble" of the capital city—"I went from coming from Tottenham in a school of majority Black and ethnic minority kids to being the only Black boy in my university class—it was a complete culture shock to me."
This stark revelation fostered fuel for Coops to begin writing about the ingrained struggles that the Black community face. The rapper teamed up with university friend and producer Talos to create Lost Soul, a mesmerising jazz-laced boom-bap mixtape addressing issues of false imprisonment, police brutality and abstaining from voting. When he reflects on whether anything has changed, it is unsurprising that Coops is deflated by the stagnancy of the progress on banishing racial inequality in recent years: "I would love to reflect and think 'this is how it used to be'… but things haven't changed drastically—I listen to early Nas, A Tribe Called Quest, Jay-Z and still relate to their struggles in their ghettos in a completely different country." Despite this, Coops acknowledges that change is a slow and arduous process. "It hasn't been very long since the world was in a completely different place, coming off the back of slavery 150 years ago—however there was still slavery 50 years ago and there's still slavery now in some countries..."
When it comes to writing, Coops doesn't beat himself up if he's not feeling creative: "I see creativity as a flower: it doesn't always blossom, it doesn't always bloom, it's got seasons to it." This philosophy explains why he rarely listens back to his old albums. "I'm constantly chasing new music. I feel like the making of the music is not for me to listen to, but it's momentary. After it, I'm either evolving or looking for that next moment of inspiration." Understandably, then, the London rapper's discography is a timeline of impulse—and it may well be that the Coops who performs those songs is a different Coops to the one who wrote them.
Finding an appropriate home for your music is paramount for an artist—but Coops states that previous platforms "had been supportive and built my base, but sometimes I felt like I was selling my fruit and veg to the butchers in a scene where I stood out." This misalignment of demand and supply resolved when he signed to hip-hop purist imprint High Focus. "High Focus felt like I could sell to the fruit and veg market. Although they are outside London [in Brighton], I was happy to break the mould." High Focus, which has been home to the likes of Rag 'n' Bone Man, Ocean Wisdom and The Four Owls, is fronted by Four Owls member Fliptrix. "He's a big owl for real innit! He gives off that aura of wisdom—he wants to help, evolve and elevate things."
When asked about the issues of mortality addressed on his second High Focus release Life In The Flesh, Coops says, "You never know what tomorrow brings. I grew up in a place where nothing's promised." He made the record as a concept album, addressing the interconnectedness of life and the inevitability of death. "It's only right to speak about death given it's a part of the journey." It's well-documented that the socially analytical rappers leave concrete legacies in the scene by tackling issues that resonate deeply with their listeners; voices such as Kendrick Lamar, Tupac, Nas, Mos Def and Public Enemy will stand the test of time because they educate through their lyrics, creating an accessible syllalbus of political and existential subject matter.
Coops' latest album, Crimes Against Creation, was born out of a prophetic inkling that turmoil was brewing. "I just sensed that shit was about to hit the fan," he remarks, prompting a condensed string of four studio sessions in the week before lockdown with Talos. "I wanted to embody that uneasy feeling we all had. Even though the album was written before the protests and everything else going on right now, some of the tracks seem so fitting for the current situation."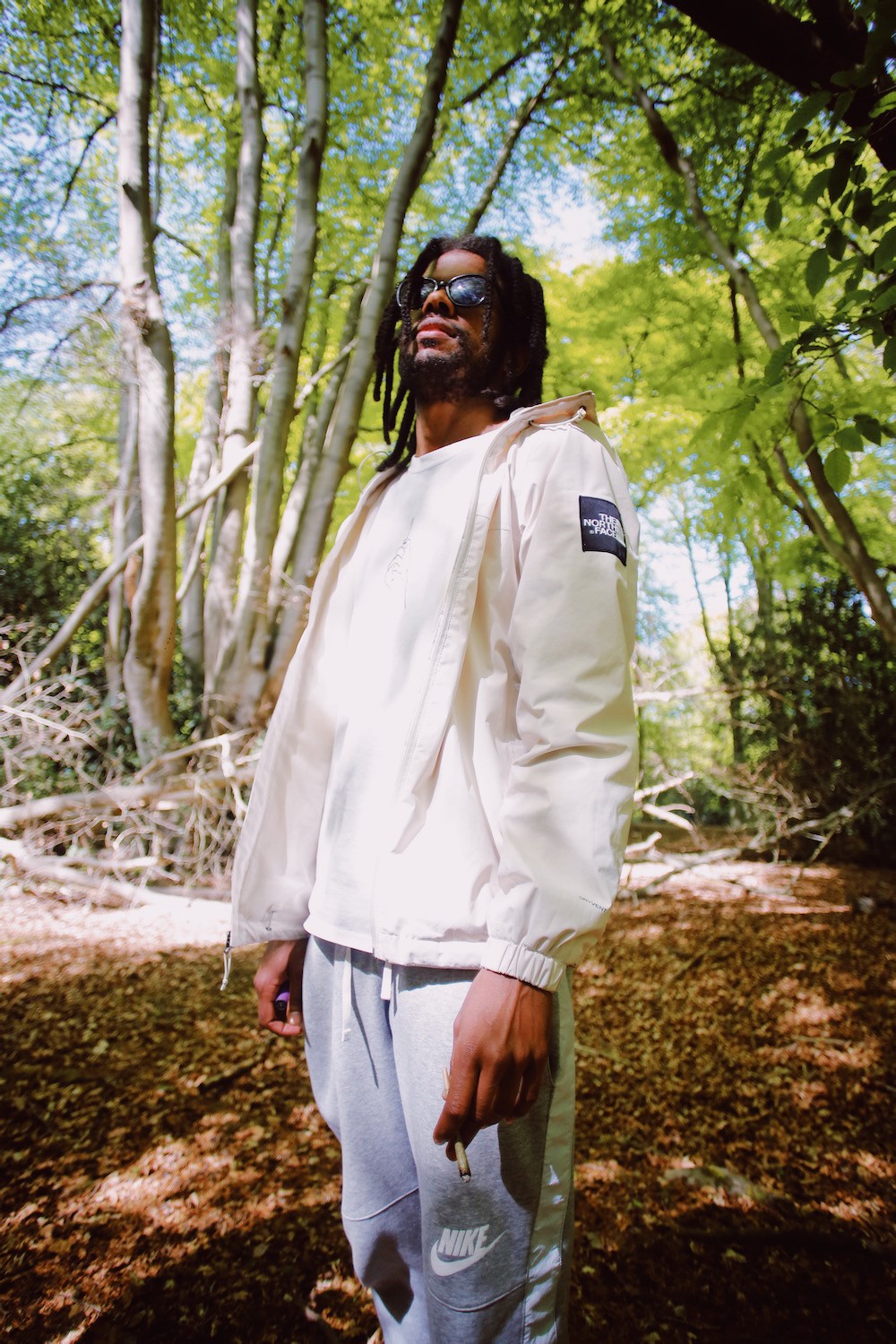 With a dense back catalogue of music still to come, Coops puts his new-found creative efficiency down to fatherhood: "I used to spend every waking hour in the studio or down by the park writing bars. Only 10% of what I wrote would come to light." He feels fatherhood has banished any excess creativity—"on the new album there's no track that got swept under the carpet…" He explains how the introduction of his children meant he could "hit the nail on the head more" when in the studio with Talos. Coops states that "fatherhood has made me more efficient as a human being, having to manage my time better in general!"
He concedes, however, that there is a compromise that comes with being a dad: "There are times where I feel like, yeah, maybe I'm missing out on certain things. But as long as I'm always striking with intent and my intent is pure, then it will be alright. There's always time to be creative." He details gratefully how he no longer has to work a "9 to 5" anymore, affording him "a lot more time to spend with both the kids and the music."
With the music scene in jeopardy, a streamlined and effective attitude will serve Coops in the months to come. Couple this with a rationale of embracing realism, and we have an artist well-prepared to weather any storm that awaits: "It's only a matter of time before Babylon burns…but I'm optimistic that life will prevail."
Coops' album Crimes Against Creation is out 9 July.