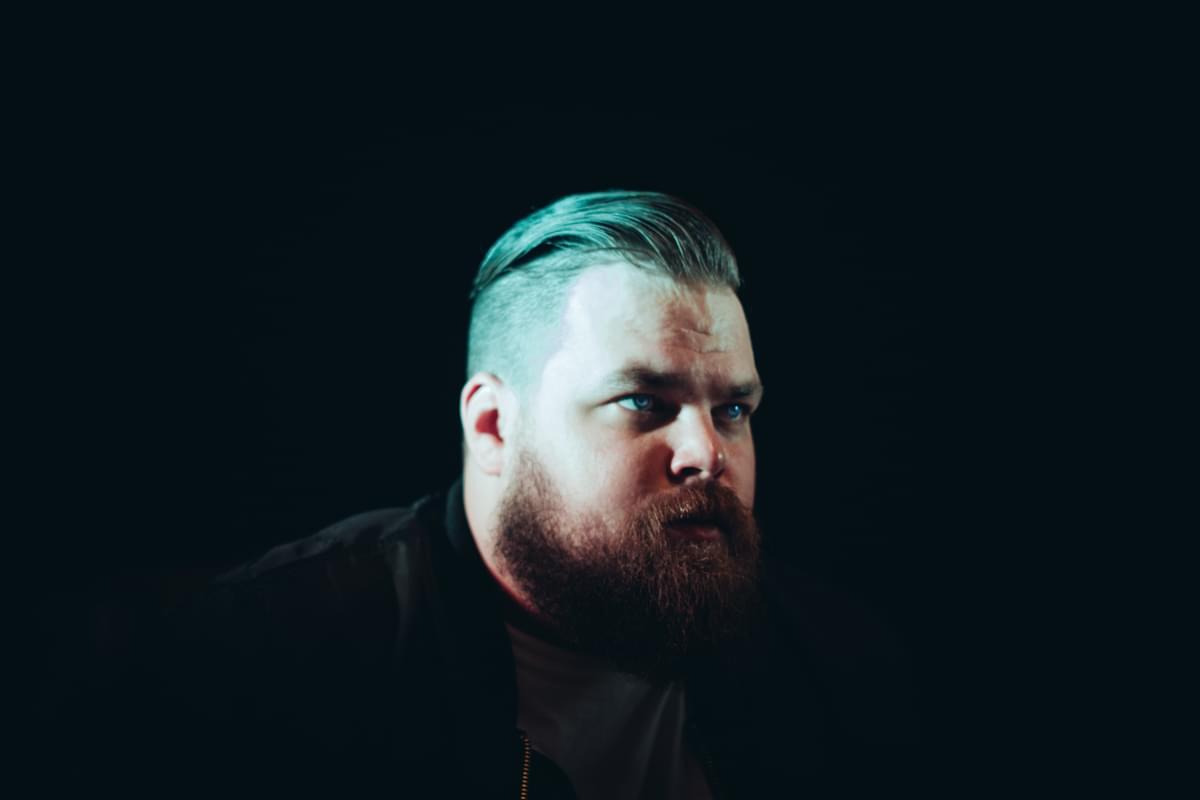 Com Truise dissects his first album in 6 years Iteration and shares new track "Propagation"
07 November 2017, 14:29
Seth Haley talks about the struggles of writing from personal experience, why he took so long to make a new record and the joys of film scores.
Ahead of his upcoming UK tour this November, Com Truise aka Seth Haley shares "Propagation" and accompanying video directed by Karrie Crouse and Will Joines, an unsettling sonic and visual spectacle of Black Mirror quality. We chatted with Seth a few months back about the album, tour and mindset and here's what he had to say.
What was going through your head when making your new record Iteration?
The process was kind of a long process. I moved from New York to LA and it took me a long time to get comfortable working in a new space and just getting settled. You can definitely see in this record a total transition from being in a relative comfort to assimilating to a totally new space. I think this benefited the record as I was in relative solitude. I moved to Burbank which is quiet and there is plenty of space. I don't really write about my personal life directly. Definitely indirectly as that's just who I am, kind of inevitable. Having that extra space in my life gave me a little more headroom I think and it kind of all transpired the way it should have.
How did that process differ from Galactic Melt and Silicon Tare?
The record Iteration is really about the process of repeating which is very much my take on electronic music right now and I wanted the record to feel that way, very robotic. I think there are lots of differences between my early stuff and this record, I was a lot more naive back then for one thing. It's a lot simpler now and I'm not throwing anything in the kitchen sink anymore. I thought this one out a bit more as I had a bit more of a remit to do things. 5 or 6 years of touring makes you want a simpler life and I think those feelings come across in the record.
Why was there such between Galactic Melt and Iteration? That's a good 6 years.
Yeah I mean I've been sitting in front of a computer for the last 20 years and unfortuantly that is the way I work. I just got really bored and would go clean the house or do whatever and it really took me a long time to find the insperation to sit down and think about making a record.
Do you think that your music in this latest record mirrors this technological dystopia that a lot of us feel like we are heading towards?
Yeah I mean definetly I think it is reflective in some ways. The world is pretty crazy right now and there has been a lot shifts since I started making the album considering how long it took to write and produce.
I wanted to talk about the character Com Truise that we were introduced to in Galactic Melt and all his different experiences. How has he developed as a character over the past 6 years and what has been doing whilst you have been away?
I think the character has been developing this kind of angst as he moves away from this pre-programmed society. I think he definitely reflects my own personality and how I do things. As I said before I don't like writing from my own perspective I prefer writing from a narrative and I think this character is a perfect vessel for that.
So your use of that character and how he is characterised is purley there so you don't have to write about yourself and your personal experiences?
The reason I did that in the first place was because when I tried to write about personal experience or family stuff I couldn't really do it. I needed to translate those feelings into something that I understood. I think it was a way for me to just write about whatever was coming to me at that moment, whether that be the past or something else.
You've said in the past that you'd like to score films, is that still something you want to do?
Absolutely. A couple of things have popped up in the past few months so we will see how that goes. Touring is great and all but i'm quite tired so would like to do something a little bit more laidback.
So whats next?
Just got done with a tour which was great. Was great to get the songs out and give them a spin. Gonna be touring for the rest of year, just try and stay in the flow. I don't think I see myself writing any music until maybe next December or the next year probably.
Com Truise will play the following shows across the UK & Ireland this November:

Nov 02 Glasgow
Nov 04 Dublin
Nov 07 Bristol
Nov 08 London
Iteration is out now via Ghostly Intl.
Get the Best Fit take on the week in music direct to your inbox every Friday