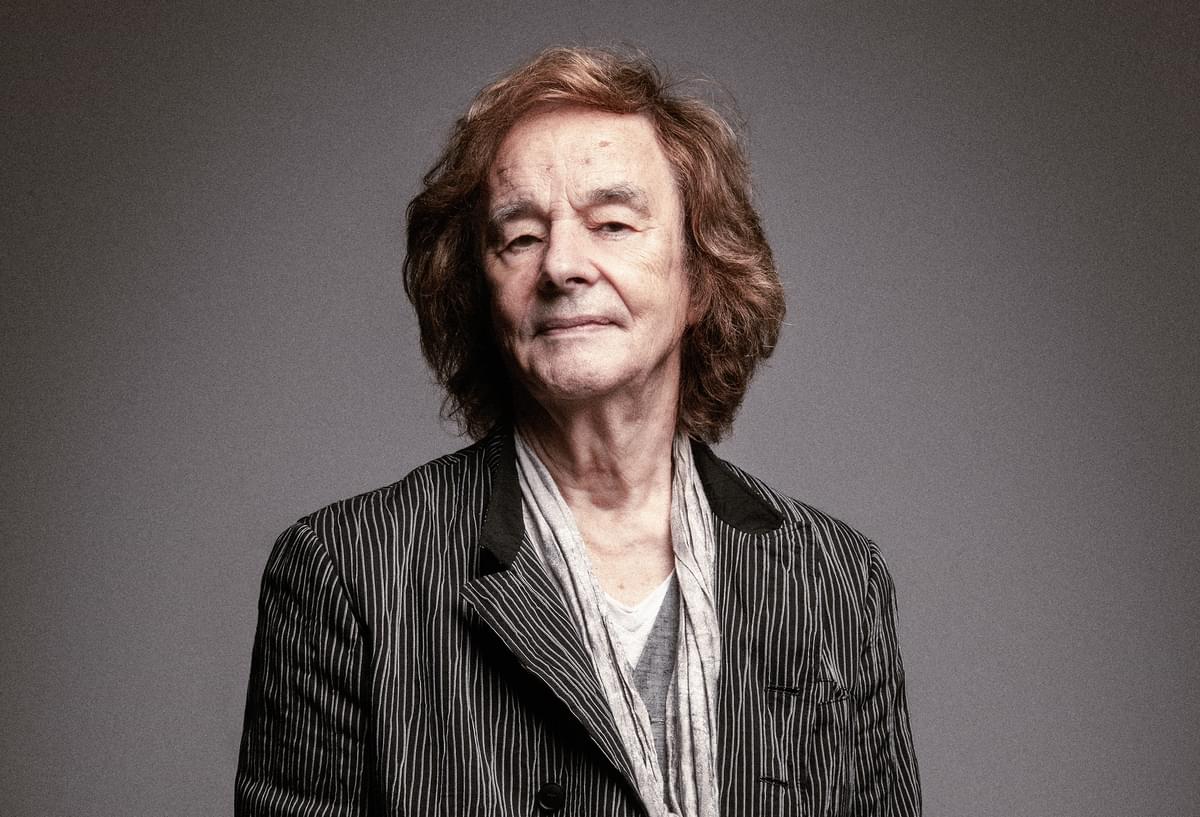 Colin Blunstone's Personal Best
31 March 2023, 08:30
Colin Blunstone is in the unique position of being both a cult hero and a member of the Rock Hall of Fame elite as one-fifth of The Zombies. He talks Alan Pedder through a career spanning seven world-changing decades.
Blessed with one of the most distinctive voices in the often homogenous world of white male rock music, Colin Blunstone cuts an interesting figure.
Born just weeks after the end of World War II in Europe, he was still in school when he joined The Zombies, or The Mustangs as they were known (briefly) at the time. That was in April 1962, and by the end of 1964 the band became only the second British band after The Beatles to score a US #1 hit with "She's Not There", written by Zombies keyboardist Rod Argent (pictured below, in the centre).
Although the first incarnation of the band lasted only a few years, it was enough to earn them a place in the Rock Hall of Fame some 50 years later, in 2019. But The Zombies / Blunstone renaissance was already well underway by that point. Reuniting with Argent in 1999, Blunstone says it's been an interesting adventure starting from what they assumed would be zero.
"We thought everyone had forgotten the band so we didn't even call ourselves The Zombies at first," he tells me over Zoom from his home in southwest London. "But as we kept playing shows, people kept asking for more and more Zombies tunes, and it started to seem insane not to call ourselves by our old name."
The band's second coming was fully realised by 2004, when bassist Chris White temporarily rejoined the group, and continues this week with the release of their seventh studio album, Different Game. "It's been a wonderful surprise – and it really was a surprise! – to see how things have grown," says Blunstone. "I think in some ways it's more satisfying to build things up step by step than to have a hit record sort of overnight, and all the things that follow on from that."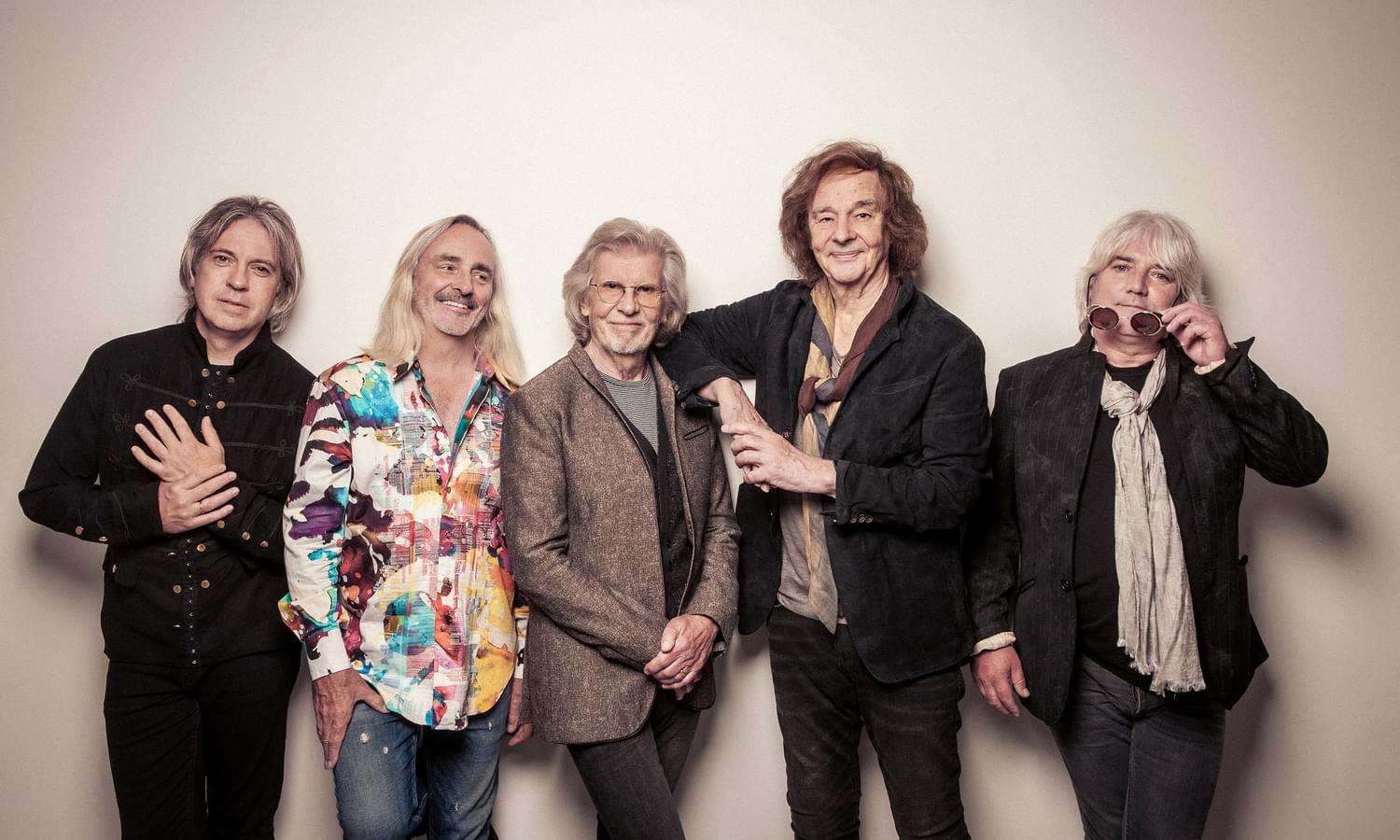 Although the pandemic meant the band weren't able to capitalise on their Rock Hall of Fame induction, 2023 offers another chance with the release of a new documentary, Hung Up on a Dream, which premiered earlier this month at SXSW. Directed by Robert Schwarzman – brother of actor Jason Schwarzman and a musician in his own right – it tells the story of the band's tumultuous journey through an often hostile industry. "I hope that the record and the documentary are well received and that we can go on building with this second incarnation of The Zombies," says Blunstone. "In many ways, it's the most exciting thing I've ever done."
The cult hero side of the Blunstone story comes from his work outside of The Zombies, particularly his landmark solo debut One Year, released in 1971 and reissued with a generous side of bonus material in 2021 for its 50th anniversary. While acts like Arctic Monkeys, Nirvana, Foo Fighters and Paul Weller have cited The Zombies as among their influences, Blunstone's more sensitive solo work has struck a chord with artists like Mary Epworth and Victoria Bergsman, who recently released a whole EP of Blunstone covers. "I'm really flattered that she would do something like that," he says, grinning. "I think it's absolutely brilliant!"
When asked to pick the five songs he's most proud of from his long career, Blunstone says he tried to make his list as representative as possible. "I tried to pick songs that, certainly in the UK, I hope people would be familiar with," he says. "I don't think there are any really deep cuts there. I picked two tracks by The Zombies, which felt like the right thing to do. But also some examples of me working away from the band, one track with The Alan Parsons Project and a single with Dave Stewart [this one, not the Dave Stewart from Eurythmics], and then one of my solo singles which was a big hit in the UK."
"She's Not There" by The Zombies (1965)
BEST FIT: I read that the first Zombies album was originally planned to be a covers record but then your producer encouraged you to go away and write some songs, and "She's Not There" was one that Rod Argent came back with. Is that right?
COLIN BLUNSTONE: It is, kind of right. I mean, it was such a long time ago that it's hard for me to remember all the details! But from memory, I don't think we even mentioned an album at the beginning. We were just planning to go in and record a few tracks and make a single. I think we were just having a bit of a pep talk with our producer, Ken Jones, a couple of weeks before going into the studio, and he said, 'Well, you know, you could always write something for this session if you wanted to.' But it was just a passing comment, not a big deal, and he went on and talked about other things.
I have to be honest and say that I personally didn't take much notice of what he said. I had no idea that Rod Argent and Chris White were actually able to write songs, so it was a big shock – a pleasant one – when Rod came back with "She's Not There" and Chris came back with what then became the B-side to that single, "You Make Me Feel Good", which was also a really good song. As soon as we heard them, we knew they were special and that we should record them. We actually recorded two other tracks in the same evening: a sort of jazz waltz version of "Summertime" by Gershwin, which had always been a bit of a signature track for us, and an R&B style tune that Rod wrote called "It's Alright With Me".
"She's Not There" was our first ever single, released in July 1964, and I included it in this list because it changed all our lives. We had already decided, with all the confidence of youth, that we were going to become a professional band. We had just won a big rock and roll competition that had 100 bands in it – I remember, because it was 10 bands on a Sunday night for 10 weeks – and, for the first time, I felt I could dare to think that maybe we could make it. Up to that point, I'd felt it was just a bit presumptuous to think that we could be a professional band. There were just so many bands, so why would it be us? But winning that competition is what led to that session for Decca when "She's Not There" was recorded.
I've told this story many times, but we'd booked a studio in West Hampstead and unfortunately when we got there the engineer, who was really good and had recorded many hits, was completely and utterly wrecked after being at a wedding all day. And he was very vocally aggressive with it, too. It makes me laugh because I was in there with him screaming into my headphones for about half an hour, and I was really started to conclude that recording as a career was obviously not for me. I was only 18 at the time. But then we had a bit of luck because he collapsed and we had to carry him out of the studio, up two flights of stairs and into a black London taxi. I never saw him again.
So "She's Not There" very nearly didn't get recorded, but thankfully the guy's assistant, Gus Dudgeon, took over. Now Gus went on to be one of the most famous producers ever. He produced all the early Elton John albums. David Bowie. Kiki Dee. Many huge artists. But his first ever session as lead engineer was with The Zombies, recording "She's Not There" in West Hampstead. And by the end of 1964 we were in New York with a US #1 record!
When you're young, I think you just accept these things. No one got carried away. It was just what was happening. But looking back it's really incredible. It was such a huge jump from playing local venues in May and June of '64 to playing at the Fox Theatre in Brooklyn on Christmas Day with The Shangri-Las, The Shirelles, Dionne Warwick, Ben E. King and many others.
We had to go on stage after Patti LaBelle and The Bluebells, who were absolutely fabulous and brought the house down. We were in the wings wondering what was gonna happen, but it was fine and the audience loved us. It all worked out okay.

One quirky thing about this song is that it was blacklisted from US radio after September 11. Did that information filter down to you?
It's the first I've ever heard of it. I can't imagine why!
I have another interesting fact for you, which is that there are some people in the UK who think we are doing a cover version of a Santana song when we play "She's Not There", because the Santana version got higher in the charts than ours did.
The Zombies do get covered quite a lot, and our songs have been used a lot in films and commercials, so people are familiar with a lot of them – even the ones that aren't hits, because often the ones that are synced are kind of obscure. I think that's amazing. It's a whole side of the business I didn't appreciate at all when I was younger, but now I appreciate it very much.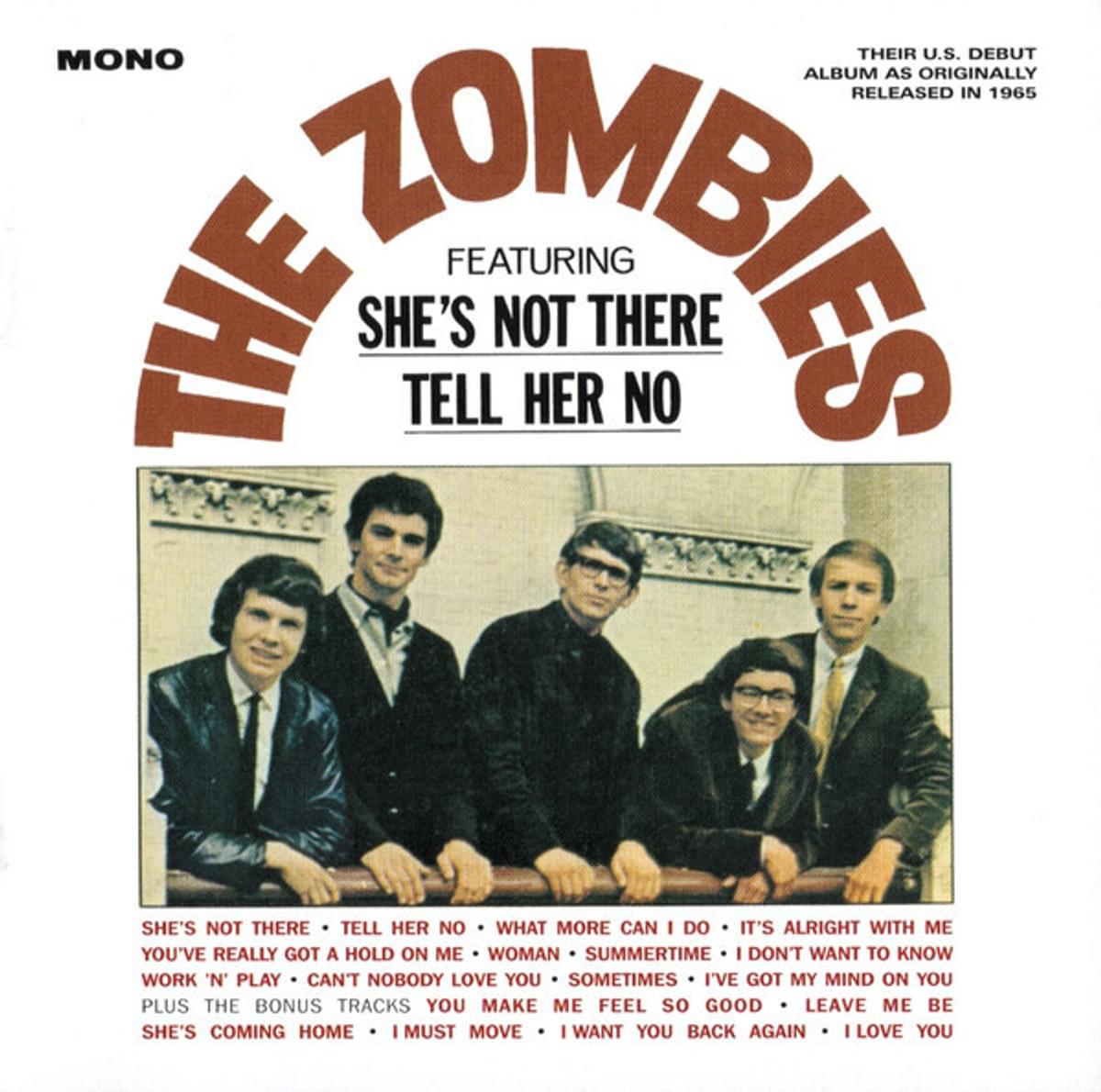 "Say You Don't Mind" by Colin Blunstone (1971)
COLIN BLUNSTONE: We used to close The Zombies shows in the '60s with this cover of this wonderful Denny Laine song. We remembered it when I was recording my first solo album after the band broke up, and we thought we ought to try and do it as differently as we could. I think people sometimes think it's a string quartet but it's actually a string orchestra on there, in the hands of a wonderful arranger we were working with called Chris Gunning. It's just so different, and I didn't think that it would be a hit. I mean, who would have thought in those days that a song with a 21-piece string orchestra could be a hit single?
Denny is a great writer and a really good artist as well. We've toured with him and he's really such a lovely guy. To put this Chris Gunning arrangement on top of his song was just a very, very unusual thing to do. And it was very successful. It might have been Dave Lee Travis – I can't remember – but somebody on the radio started to play the song and it really took off.
BEST FIT: That was the point of the strings, to stand out from what other people were doing at the time, right?
Well, absolutely. But with radio that doesn't always work. They want things to run seamlessly from one record into another record, so you can actually do a project harm by making it original or unique as radio will say, 'Well, this doesn't fit with such and such.' It can get a bit risky.
Strangely enough, with The Zombies we often had hits in America and not in the UK. But with me it was often the other way around. "Say You Don't Mind" is a good example. It was a hit in the UK but it wasn't a hit in America.
The Go-Go's had a similar experience to you. They had hits in the UK, but nothing really happened for them in the States.
It's always intriguing to me how a song can be a huge hit in a place like Holland but not in Belgium, which is right next door. It's amazing when we go around the world with The Zombies and we ask the promoters which of the tracks were hits in each particular place. Often they send back a list of B-sides and album tracks, and I think 'Er, are you sure these were hits? I can't even remember this song!'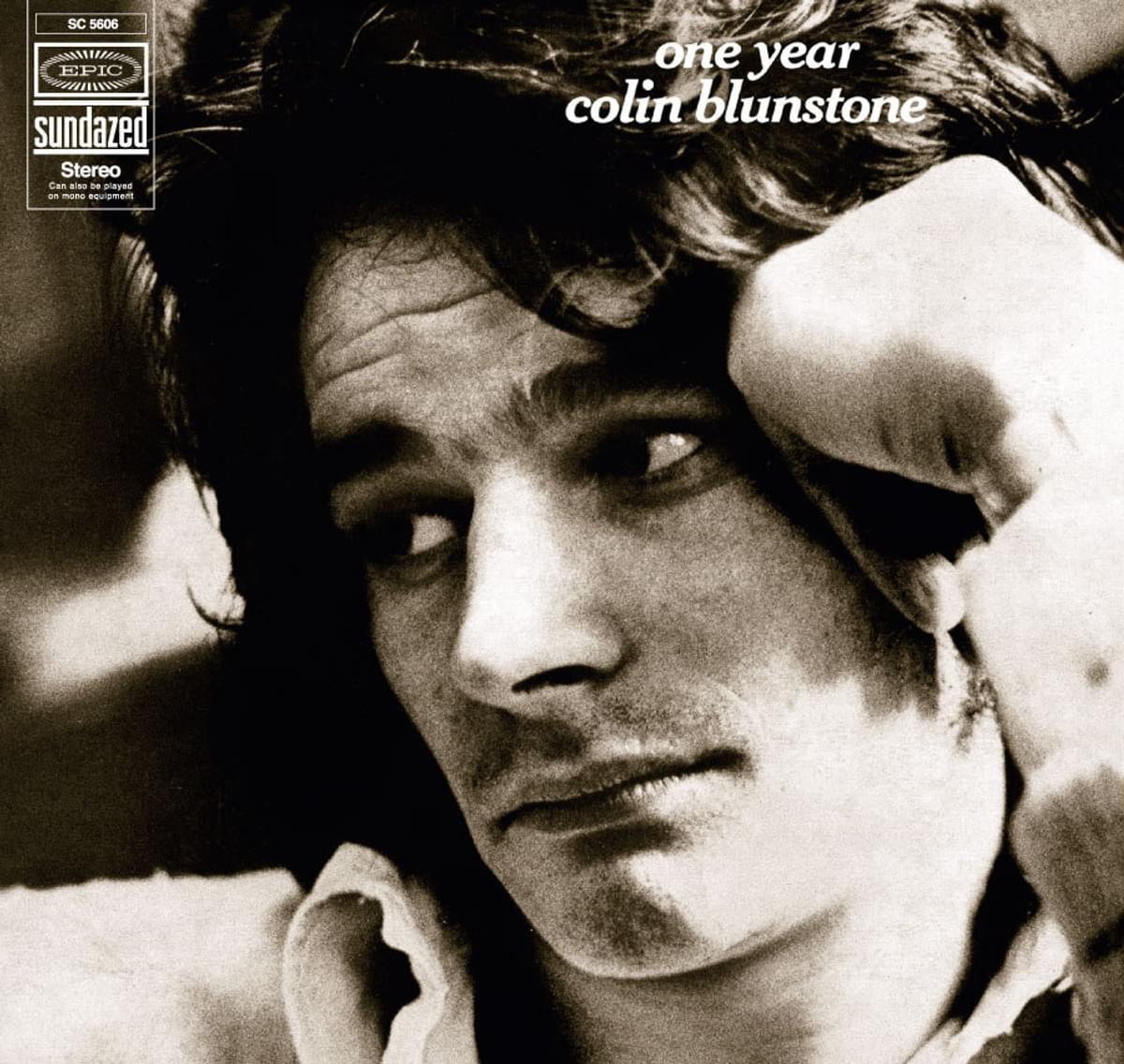 "What Becomes of the Broken Hearted" by Dave Stewart feat. Colin Blunstone (1980)
COLIN BLUNSTONE: Dave Stewart is great keyboard player and a great producer, and he put this track together, complete. I didn't have any input in it at all. In fact, I think he had someone else singing it to start with.
What happened was a series of coincidences. Someone I had gone to primary school with had suggested me to Dave, who was at the time getting his keyboards from Rod Argent's shop in Denmark Street in London. So Dave made an approach in the shop to try and contact me, and eventually they gave him my details and we met. I really loved the song from the first time I heard his finished track, and I just added a vocal to it.
It took a long time, about a year, for the song to become a hit. It was first released on quite an obscure label, and I think the marketing and promotional side was a bit disorganised. Anyway, it started getting airplay in the UK and then it was suddenly, out of the blue, being played all the time on BBC Radio 1. But Dave Stewart was recording an album in America at the time and he couldn't get back, so there were about two weeks where we had a lot of airplay but the sales weren't in proportion to that because there weren't enough copies in the shops. This was before the internet, of course, and Dave wouldn't sign it to any other label until he got back.
As soon as he did get back, we went straight to Stiff Records, who at the time were a very happening independent label, and signed it to them. Immediately it shot up the charts in the UK and in Holland, but I think somehow in all the confusion it didn't catch on in the same way in the rest of the world. The potential wasn't realised.
BEST FIT: Dave Stewart has said in an interview that he was totally shocked that the song became a hit, and I suppose you probably had a similar reaction.
Yes, actually. I would have liked to have gone on and done some more stuff with Dave. We did record some other songs but nothing else was released because he had a #1 hit with "It's My Party" right after this with a woman called Barbara Gaskin. Dave and I had met with a guy from Geffen Records who were interested in doing an album with us, but by then he had got involved with Barbara and didn't want to do it anymore. From my point of view it was unfortunate, but that's the record industry for you.
Ironically, "What Becomes of the Broken Hearted" was originally going to be credited to Colin Blunstone produced by Dave Stewart, but I was in one of those awkward situations where a record company was threatening to sue me over a misunderstanding. I said to Dave, look, put this out as Dave Stewart with guest vocals by Colin Blunstone, hoping that it would put the record company off. But it didn't. They still sued me. There's that old saying, 'Where there's a hit there's a writ,' and that's true.
Thank goodness for Eric Wilson, who apart from being a great songwriter was also a very good businessman. Actually the only guy I've ever met who was great at both. Well, he took the head of a major label out to lunch and sorted out this legal problem that I'd been fighting for years, and I was okay after that. But, yeah, this single was kind of complicated. I would have hoped that things could have been a bit simpler.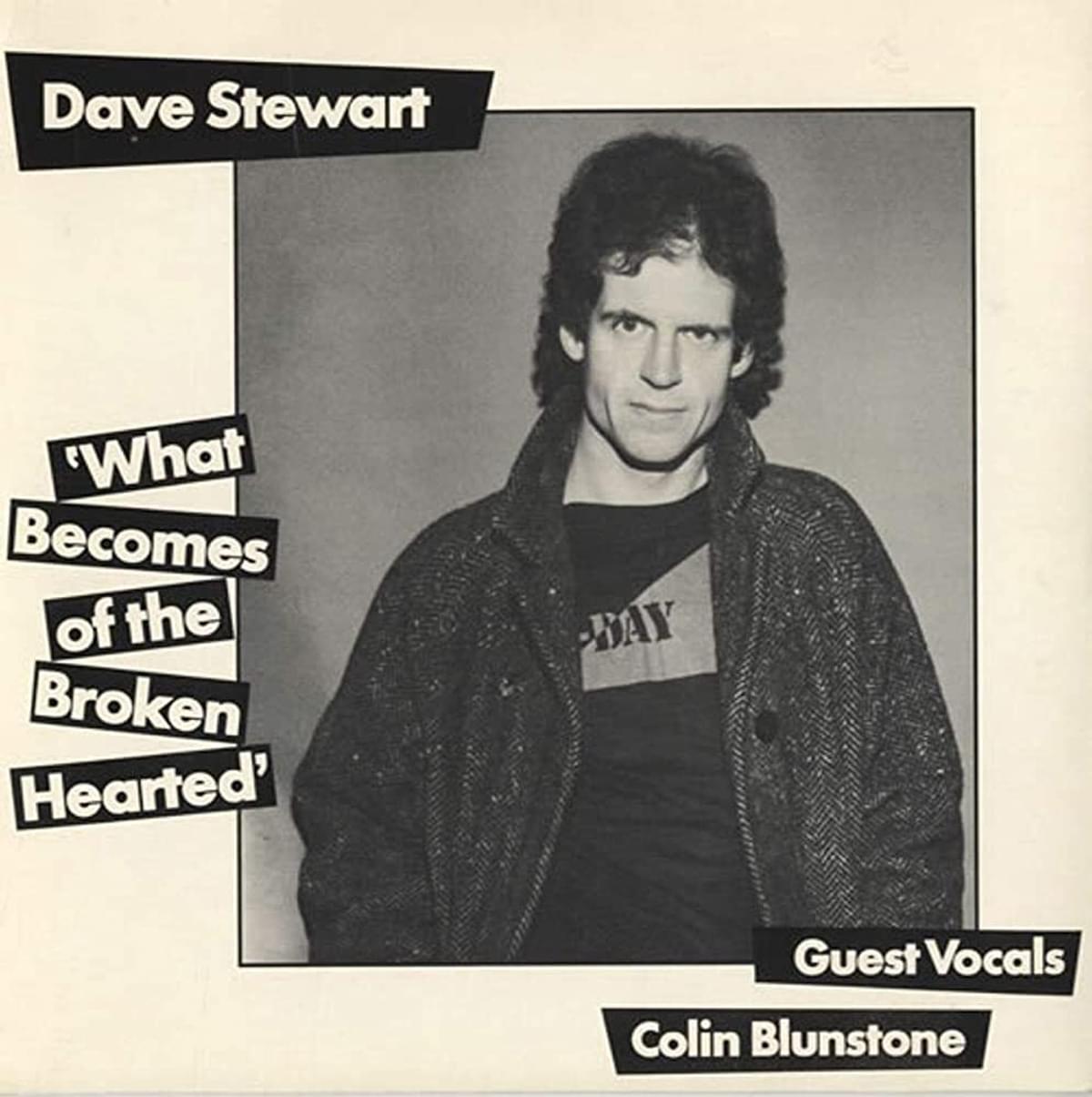 "Old and Wise" by The Alan Parsons Project (1982)
BEST FIT: You met Alan Parsons in 1967, during the recording of the second Zombies album Odessey and Oracle. Is that right?
COLIN BLUNSTONE: Yes, at the time he was an assistant engineer, but of course he went on to be a hugely successful recording engineer, and then later a producer. He actually lived near to me so I would bump into him quite a bit. We'd often both be in The Flask pub in Hampstead Village for a pint on a Saturday. He actually asked me to sing on the first Alan Parsons Project album, but at the time I was living in California so I couldn't do it. But I sang on the third album, Pyramid, and on several others.
"Old and Wise" is a song from an album called Eye in the Sky, and it was written by Alan's silent partner, Eric Wilson. One day I was at Abbey Road Studios to meet with Alan and Eric, and Eric took me into Studio 3 – which is where The Zombies recorded Odessey and Oracle, so it was a sort of second home – and he just sat down at one of the pianos and played me this song. A very beautiful, very moving song.
In the early days, Alan and Eric used to give me a CD of a song and I'd have a few days to live with it, and that was the case with this song. But later on they'd often just call me from the studio and get me to go down and I'd have to learn the song and sing it at the same time, which is quite challenging. I'm really glad they gave me a little bit of time with "Old and Wise". It's absolutely one of my favourite songs I've sung.
Eric did tell me that the idea for the lyric came from watching a very good friend of his die. I don't know if people would necessarily get that the first time they hear it, but that's what triggered the lyric in his mind. So that gives the song a special meaning. It's a saying goodbye song, definitely.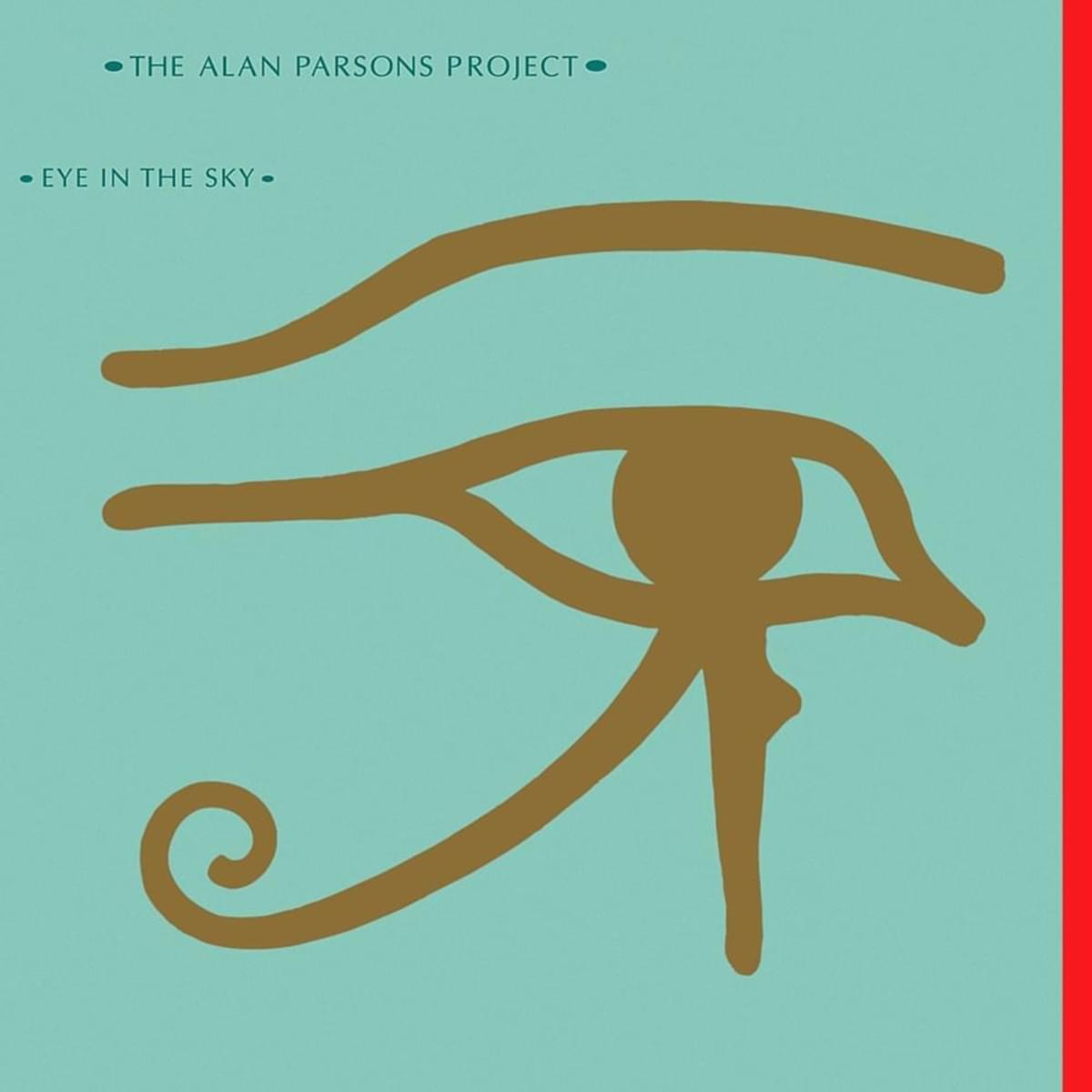 "Dropped Reeling & Stupid" by The Zombies (2023)
BEST FIT: It's both you and Rod singing together on this track.
COLIN BLUNSTONE: Yeah. I think on this track there's perhaps a bit more of us singing together than we usually do. It's just the way this one evolved. Usually a song starts off with Rod writing the song and then calling me to come over and sit around a piano with him, to go through it before the rest of the band ever hear it. It's one of my favourite tracks from the new album, so I'm really pleased that it was released as the first single.
It's quite interesting for me, because when promoting this record I have to really point out most respectfully that I generally write for my own solo projects and Rod generally writes for The Zombies project. So in that way, I can't really tell you what the song is about or how it came into being.
I heard it when it was first written and I've always liked it. I love the instrumental break in the middle where all the guys play together. They're so quick, you know? I think it's quite complicated to play a piece like that absolutely in unison, but they got it straight away. It's a really hot band.
Was this a song that you were playing on tour last year?
No, but I think it'll be a great song live. I think Rod's songs are particularly musical and translate really well to live performance, which I don't think is true of all songs. You know, you sometimes hear a track on an album and think it's really great but the live version just sounds a bit tame. We are actually playing it for the first time live on a cruise organised by Justin Hayward, who used to play with the Moody Blues.
There are loads of these cruises that go out of Miami now. There's Cruise to the Edge, which is more focused on progressive rock, and there's the Monsters of Rock cruise, which is more hard, heavy rock. The really interesting about doing these cruises is that you are actually travelling with your audience and you meet them all the time. Every few paces someone will come up to you and say hello.
It sounds intense, but also fun. Must be quite exhausting.
All those words are probably true. It can be a little intense, yeah.
I have to mention this, because I just read this article in Creem magazine from 1973 that some promoter stole The Zombies' name for another band and pretended that you'd died. What a crazy story!
Yeah, when "Time of the Season" was a hit in America, the band had already finished. And, of course, if there's no band it creates a vacuum, and the music business hates a vacuum. They'll fill it up every time. So at one point there were two or three bands claiming to be The Zombies.
This story happened in a really interesting way. Chris White was in the Rolling Stone offices in America and they got him to ring up the manager of one of these bands. The guy didn't know it was Chris and he said, 'Well, the guys are all big Zombies fans and we wanted to honour the life of the lead singer who was tragically killed in a car crash.' So, in a way, I've read my obituary already, and it was very interesting!
Later on, in the '80s I think, there was another band who were pretending to be The Zombies. We tried to stop them. We went to the Musicians Union and spoke to lawyers, and in the end they did stop and I thought it was something to do with me. But it was actually because someone from the audience went into their dressing room after the show and threatened them with a gun, saying they should cease performing as The Zombies because they weren't very good. And they did.
Now, I don't recommend that approach, but it's an interesting one!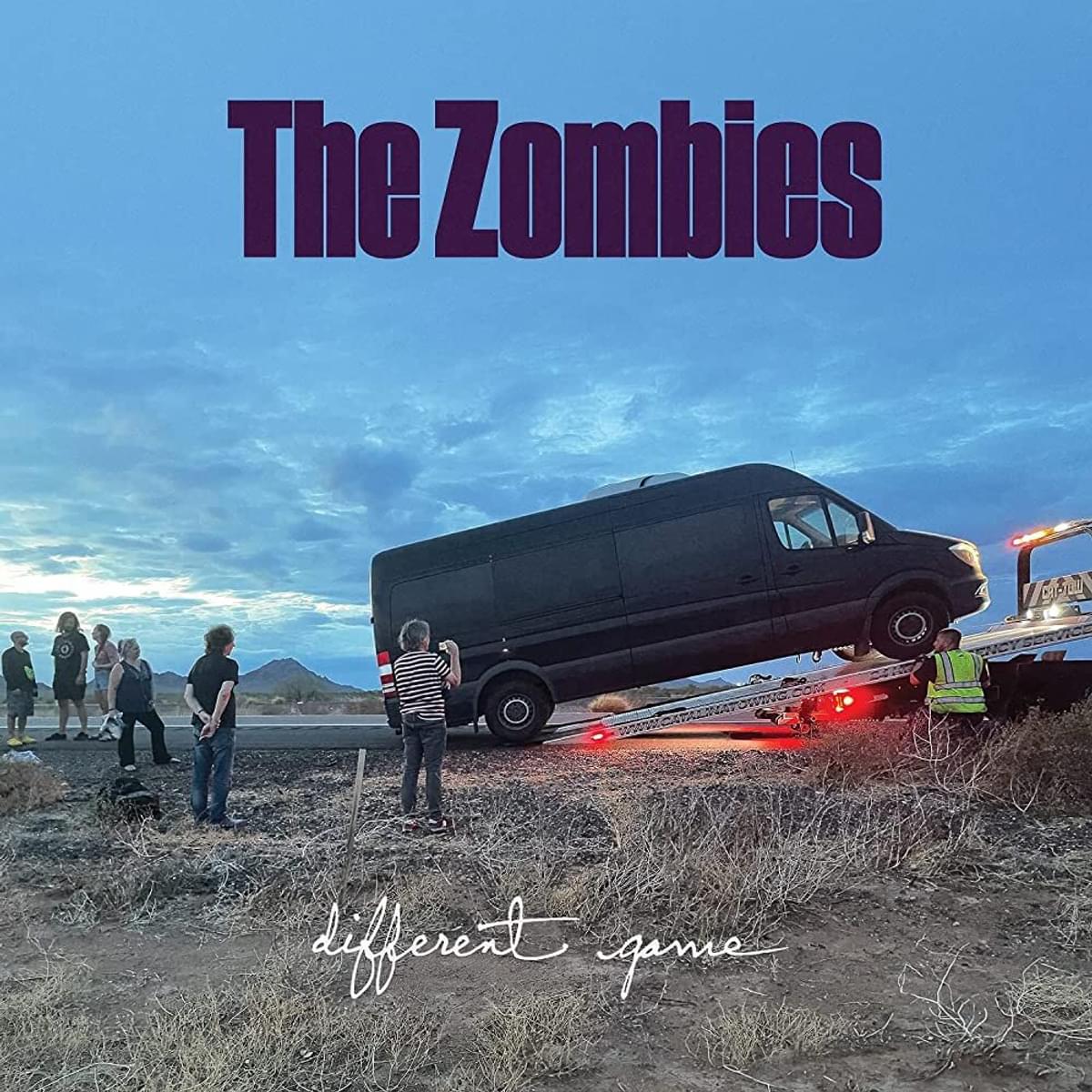 Get the Best Fit take on the week in music direct to your inbox every Friday