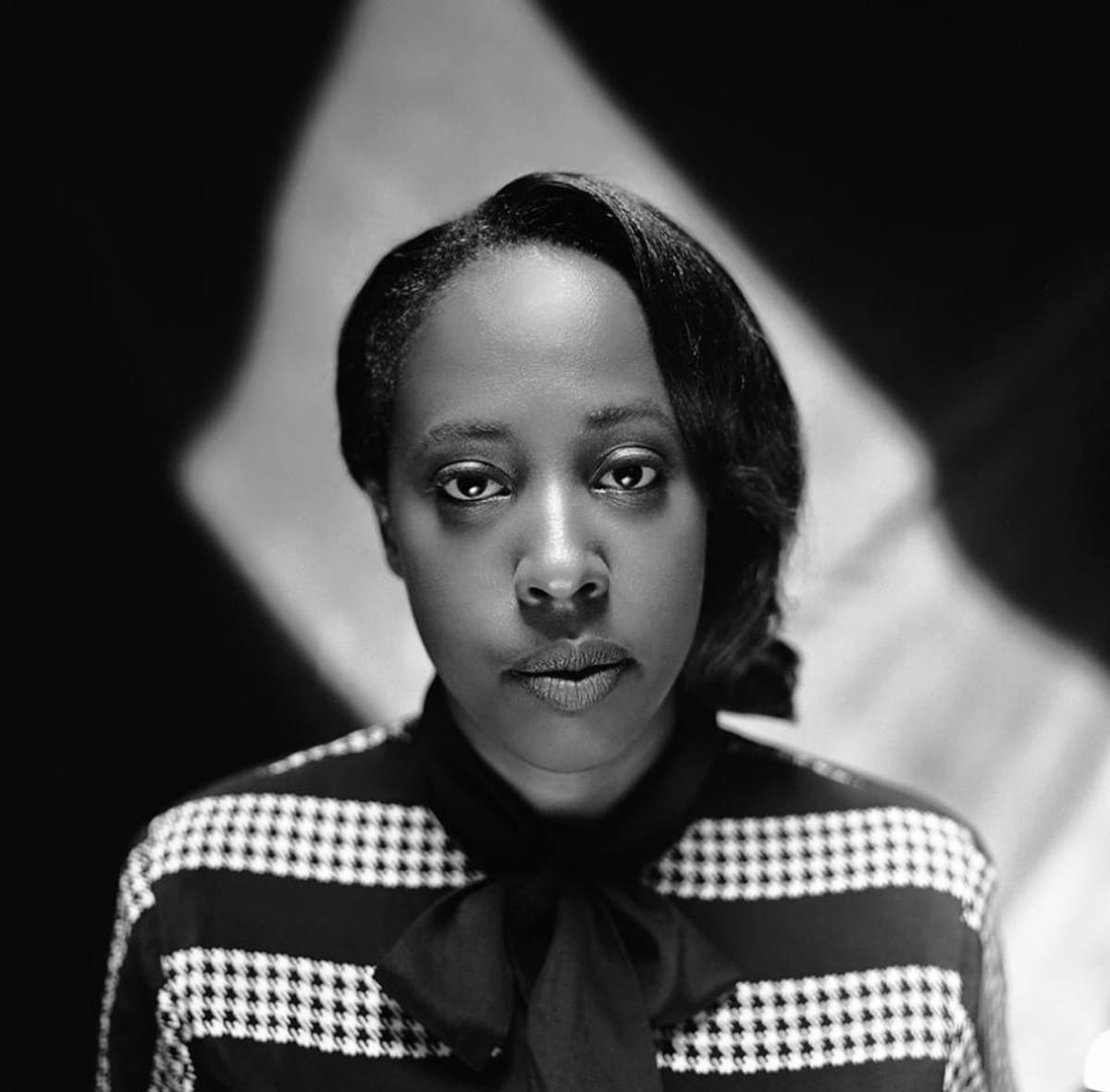 Cold Specks: "I think people think I'm gloomy, but I can be trippy when I want to be"
27 August 2014, 14:30
Since the release of her debut album, I Predict a Graceful Expulsion, in 2012, Cold Specks has wooed audiences with her combination of acoustic soul, gospel and gothic elements that some have noted as "doom soul." Despite the dreary nature of the musical style, her honest lyrics, emotional vocals and minimal melodies have tapped even the toughest of exteriors - garnering fans wherever this twenty-something artist goes. Now, two years later, she is back with a collection of songs, Neuroplasticity, that carry the elements of her previous LP but also are chock full of layered sounds that are so luscious they float into your ears and coat your soul.
Re-enlisting the production skills of Jim Anderson again, Cold Specks, also known as Al Spx, shows not only her growth, but that she's more than just your average singer-songwriter. Hailing from Canada, she made sure to stay true to her roots by recording in the country, even though the actual songwriting took place in the English countryside - away from the hustle and bustle of her London home. "I was in the studio for six months making the record. I spent my time writing it in a cottage in Somerset," she tells me. "The entire record was recorded in Montreal in this studio called Hotel2Tango and a studio called Revolution Recordings in Toronto. That's pretty much all I was doing - making this record."
She continues, "I became frustrated with the sparseness of the first record. I made a conscious decision to alter that for the second record with a lot more expansive sounds sonically, but melodically it's still pretty dark."
Although some artists can worry about how they are perceived by the quick-to-judge public, Spx seems to go with what works for her. And one thing does work is her willingness to embrace the darkness that oozes out of her songs, which she explains with a laugh, "I have no idea where the darkness comes from."
But she isn't all doom and gloom. Despite the fact that she is a woman of few words, she does reveal that her songs have given many the impression that she isn't a happy or carefree person. "I think people think I'm gloomy," she says, "but I can be trippy when I want to be."
If there's one way Spx has showcased her "trippiness," it is through the first single off the album, "Absisto". The gothic track is one that can easily be described as hauntingly beautiful with a mystical video to go along with it. "''Absisto' was the first song I started writing, and the last song I finished," she explains. "It was a nervous breakdown in the middle of the song. It was when I finally felt [the album] was nearing completion. And [the video] was based on a dream by Ian Pons Jewell, the video's director. Directors tend to put me in occult situations, and I just tend to roll with it."
"Absisto" may have stemmed out of a nervous breakdown, but her more recent single, "Body at Bay" is about coping with the consequences of becoming an up and coming artist. And with numerous nominations for her debut album - including a nod for the 2012 Polaris Music Prize and a win for Female Artist of the Year at the SiriusXM Indies Awards in 2013 - the spotlight was shining brightly on this artist. And while some could deal with all the newfound fame, she felt otherwise.
"'Body at Bay" is constructed out of many things," she states. "I think it's about my frustrations of Cold Specks and doing interviews and like everyone wanted a piece of me at first, and I didn't know how to deal with it."
This isn't to say that Cold Specks can't deal with pressure as a whole. It's the opposite actually. Many others who have a successful first album do worry heavily about their second one in fears of producing something that would fall into the dreaded "sophomore slump." However Spx fed off of that to put more of herself into Neuroplasticity.
"I don't think there's any harm in any pressure," she explains, "but I didn't allow that to seep through in any creative process."
While it's clearly that Spx is the voice of the record, she had the chance to join forces with Michael Gira not only for the Swans latest album, To Be Kind, but also for her own album. Although many young artists have been able to work with well-known musicians in the past, she had the chance to complete one of the items on her musical bucket list.
"My dream collaboration is Michael Gira," she reveals. "He sang on this record. I think I got my dream collaboration for a good while. It was incredibly exciting and honoured to have his voice. He sings on 'A Season of Doubt,' the last song on the record. And we sing on another song called 'Exit Plan.'"
"A Season of Doubt" is by far the most unique song with regards to this album, as it sounds more like you are sitting in a the dark corner of an old jazz night club instead of the more gothic soul that she has been dishing us throughout the whole album. "I think I just wanted to end with something different," she says. "The whole record covers a wide range of emotions, and I wanted something to cover that emotion—whatever it is—pretty grim I guess. Ambrose, the trumpet player, came into the studio one day. We had the piano laid down and trumpet down and the vocal down. We did it all in one day. It's all very much a moment captured. I really love that song."
Cold Specks has been performing her new material live as she's been known not to really like playing her old material. And although she instantly entrances us all the moment she gets in front of the mic, Spx sees performing live as another day at work and hardly sounds nervous about it. "I just go out there and do what I'm supposed to do," she says. "I find clubs more exciting only because everyone's on your side. And there's no one to convert."
But she likes to make sure to have one staple on the road with her at all times. "I like to take an unbroken mind with me," Spx reveals. "I feel that over the course of the tour your security starts to crumble."
Even though she has a new album out, it doesn't mean she isn't working on new material and admits to starting new songs. And while Neuroplasticity is a clear winner in Best Fit's eyes, Cold Specks is always striving for more, wants to improve her craft and become that successful artist with "a consistent fat paycheck." she said with a laugh.
Cold Specks plays End of the Road festival this weekend. Neuroplasticity is out now through Mute.
Get the Best Fit take on the week in music direct to your inbox every Friday