Known professionally as CLOVES, the London-via-Melbourne artist has amassed tens of millions of streams on Spotify thanks to her distinctive, soulful vocal. It's the kind of unfathomable voice that seems to perfectly capture the urgency in our universal anxieties – a belly full of fire that spits out our internal misery but somehow manages to make it beautifully poetic.
Tomorrow, she releases her much anticipated debut album, One Big Nothing. It's an all-encompassing, fearless record that pushes a sincere melancholia to the forefront. There's no avoiding the pain of lost love or losing a little bit of yourself along the way as Dunstan delivers a haunting – and at times, difficult – journey of self-discovery.
Despite the poignant candour of her work, Dunstan half-jokingly describes herself as "semi non-emotional." She's speaking to me from New York, on the day of her last gig before the album's imminent release into the wild. "I'm really excited," she says, her breath heavy with anticipation. One Big Nothing has been three years in-the-making and the 22-year-old is understandably, feeling a little overwhelmed. "I'll have two weeks of not connecting to anything and then I'll have a breakdown all of a sudden," she continues. "Once I sat down to write my thank yous, I was like 'oh my god, I've genuinely finished my first album'. It felt so final because for me, when I bought an album, I'd go into the sleeve section and read all the thank yous and lyrics first. It felt nice to achieve something. I have genuinely worked my entire life for it."
This isn't an overstatement – Dunstan has been performing since the age of 12. While she didn't come from a particularly musical family, she says her parents were immensely supportive from the get-go. "They did necessarily encourage me to do music, they just encouraged me to do whatever that I wanted to do," she explains. "My dad would always say to me that if you work a job that you love then you'll never have to work at all... which I think is not that true to be honest with you! But music to me, is a way to channel all of my overthinking and all of my anxiety. I think that's always kind of kept me focused and I've always found music to be a healthy distraction. I'm quite grateful for it."
Surprisingly, Dunstan didn't have the support of everyone when it came to pursuing a career in the music industry. Her high school music teacher would mark her down during exams, frustrated that Dunstan wouldn't sing the song the way it was written. But that's what makes Cloves such an enigmatic, exciting project. Her voice is a tour de force, bending and cascading across sauntering guitars, urging the instrumentation to follow her through a bewitching, bellowing performance. While this kind of captivating fearlessness makes up the bones of One Big Nothing, Dunstan is just as self-critical as the rest of us.
"Art is meant to be divisive [but[ I'm terrified of not making my point clear enough to the point where people don't get it and hate it."
"I think I've always been very questioning of myself," she says. "If it's not going to be the best thing ever then I don't know what the point is and that's always been my mindset and it still is my mindset. One thing my album has taught me insanely well is how to recognise when I'm being over-critical, where it's like 'ok you're being harsh on yourself, you need to step back and give yourself a breather.' You won't write anything if you're scared to write something shit. Art is meant to be divisive. Of course, it's down to taste but I'm terrified of not making my point clear enough to the point where people don't get it and hate it."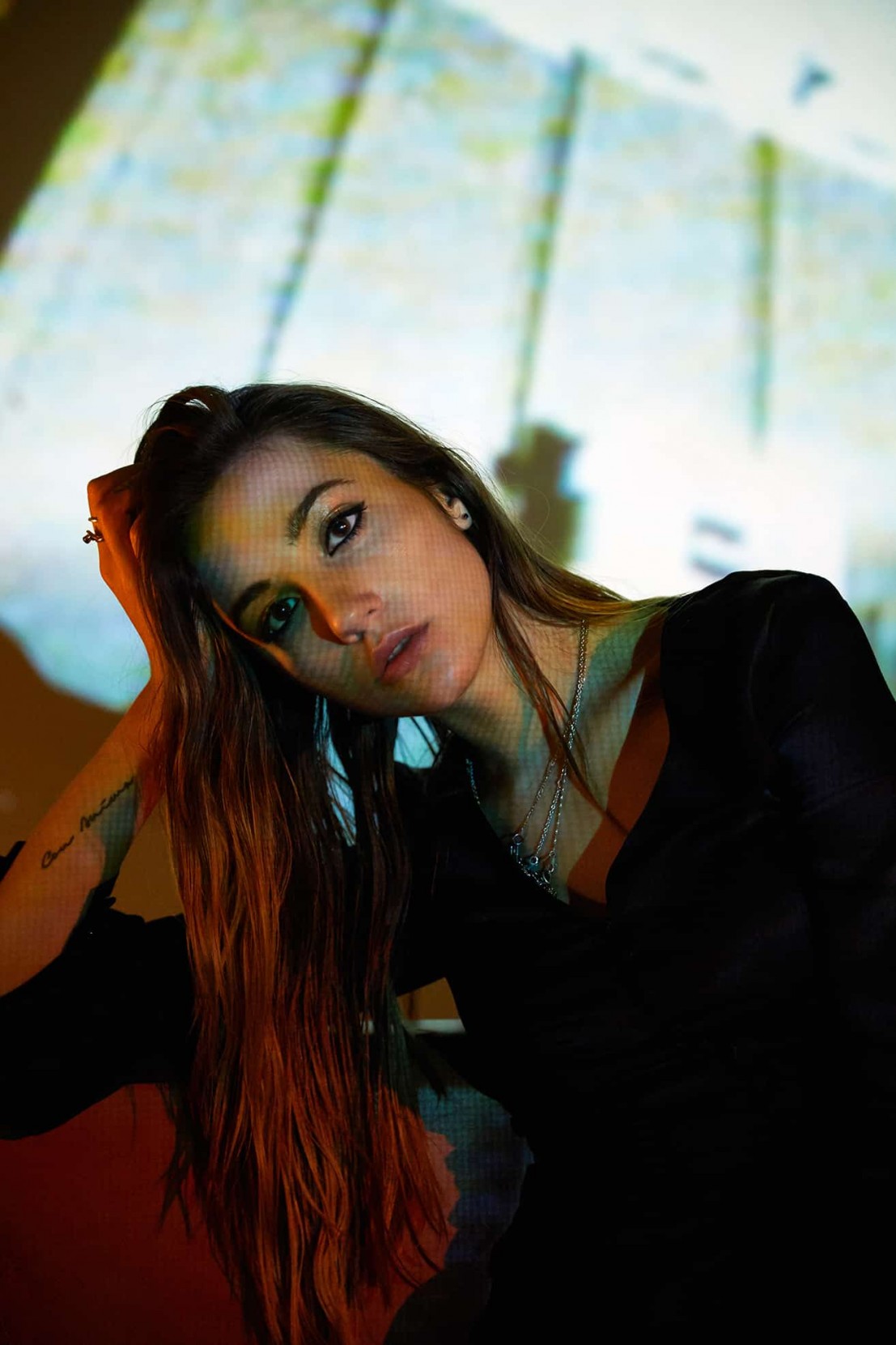 Despite these often crippling apprehensions, Dunstan was eager to push herself through the process. She likens the writing process to going for a run – you have to concentrate and keep your head right otherwise you'll give up at any moment. "If you don't stick to your gut instinct and follow that trail then there's so much self doubt going on," she continues. "You need to be in the present, almost in your own little world to catch on to something good, otherwise you'll never really stick to an idea."
Living in the moment is something that Dunstan doesn't shy away from. She's hyper aware of her moods, recognising that she doesn't always have to put on a front to please those around her – something which she feels is an incredibly dangerous habit in society. "I think that's the one thing I want people to take away from my music as well," she says. "I just want it to be like a safe place for people to be like 'you know what, I'm miserable as fuck today, I'm kind of grumpy, sometimes I'm incredibly moody but that's just how I am.' Everything you feel is your world and that encapsulates you. I think for me across the record I wanted to be as honest and blunt as possible. There's spaces where you can take some of the lyrics as maybe cocky or self confident, but then there's songs like 'Frail Love' where I'm telling you I'm in the wrong and I admit my faults. I think it's just about being human. "
Working with producer Justin Parker (Rihanna, Lana Del Rey), Dunstan credits their creative chemistry for honing the sound on the album. The pair would spend the working day chatting 'about everything and anything,' working their way through any ideas that sprung to mind before heading to the studio to work from Dunstan's voice notes on her phone. She says Parker encouraged spontaneity, citing the inflections at the end of "Wasted Time" as a particularly fond memory. "You have to be able to be so vulnerable with them and you have to be able to talk about things," she says. "Nothing ever felt forced or like a chore. I know it's a cliche but it felt like everything came so naturally whenever I was working with Justin. It was wholeheartedly collaborative and he's such a incredible writer. I think he's an inspiring person for me to be around."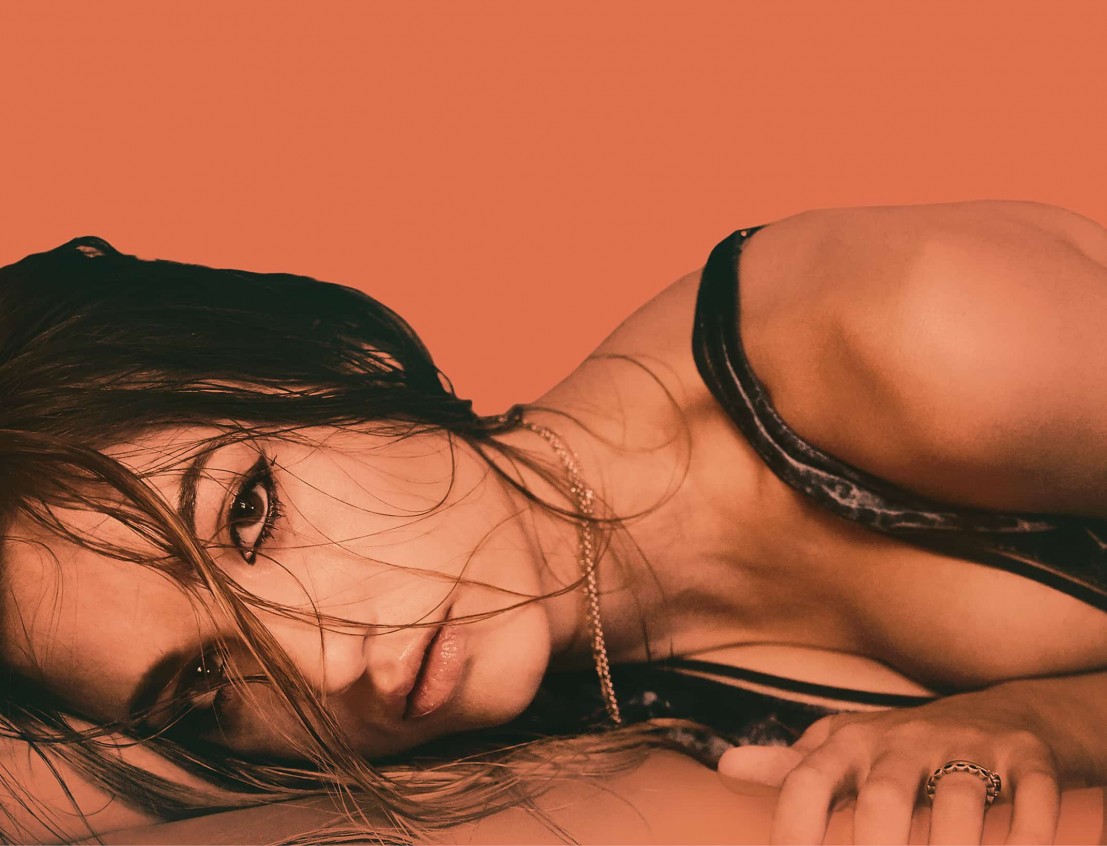 Dunstan has been compared to Del Rey numerous times and while she wholeheartedly takes it as a compliment, she is intent on carving out her own space in the industry. "You can't be mad at it," she says of the comparison. "But I 100% want to be my own artist. I really know what I want people to see me as and how people should perceive me and where I'm going." While the specific destination is somewhat unknown, One Big Nothing is an album that'll almost certainly take Cloves to the next level. It's an album that tells us we can push past our perceived inner-obstacles and urges us to keep going.
"It's 100% an album about me feeling lost in myself, of not feeling like you're where you're meant to be," she says. "It's knowing that all of these obstacles in life are accumulating to a lesson or a stronger version of yourself. It's that stage in your life where you're transitioning, moving into something else, going from job to job or whether you finish school and don't know who you are. Whatever it is, it's that kind of phase, knowing that you can move forward, past it and onto the next one. It's knowing that no matter how awful things feel in the moment, you'll be able to look back and say, 'that was all one big nothing.'"
One Big Nothing is out on 28 September via Island