Back in 2005, Tiger Woods won the Masters, Roger Federer won Wimbledon, and Calexico released their collaborative In The Reins EP with Iron & Wine. Flash forward nearly fifteen years and Woods is back in the Green Jacket, Federer is (at the time of writing) about to play a semi-final on Centre Court, and I'm talking to Joey from Calexico about his new collaborative album, with Iron & Wine. But that's not to say things haven't changed.
We speak the day after the USA knock England out of the Women's World Cup, a match that was watched by 11.7m viewers making it the most watched British TV broadcast of the year. And Joey is buzzing about the rise of the women's game. "Man, you know what, the English team - they were amazing. They were such a great game. And I heard a little news report this morning, and just the fact that women's soccer is growing now in the UK and hopefully now more in the States and elsewhere. I have twin daughters who are eight years old and they watched, and I pointed things out, but I was so proud of both teams and just for the fact that women's soccer is incredible, it's so much fun to watch.
"And of course, for us, it gets mixed into politics because of this idiot who's been wrongly put into the Oval Office. We have to suffer all of that. And it's not just one team and it's not just one player. It's women's rights and visibility in mainstream media and just consciousness. Let's change some of these ways that have been going on for just too long."
Joey's calling from his home in Tucson where he's on a little break before flying to Europe to play shows celebrating the release of Years To Burn, a collaborative album with Samuel Beam aka Iron & Wine, a gorgeous and expansive record that's filled with a myriad of global influences, but at its heart holds Americana storytelling close. Recorded in Nashville, it has the whiskey-kissed vibe of a lost summer.
And of course, things have changed for the band members since the mid-noughties. "There's a lot more comfort" says Joey. "I would have liked to have brought a few more ideas but I wanted to step back a little bit and just see. And the expectation was really just to record an EP, six-songs, twenty minutes or so. But we wound up doing a bit more, and that was because we could work so well together and things fit really well."
Calexico's core members are Joey Burns and John Convertino. The two met and began writing together in 1990, playing in Howe Gelb's Giant Sand project. Over the years they've collaborated with everyone from Neko Case to Tortoise. But the relationship with Iron & Wine is a special one. "I'm always excited about an album release, and especially this one because it's with someone really special and we really value our friendship with Sam" says Joey. "He's a supremely talented, great guy, very down to earth and we've been meaning to get together and do something again for a little while. And so now we finally have that opportunity and it's been just a wonderful experience, it's been so much easier than doing any other project or Calexico record and it's just been a joy working not only with him but with the other musicians that he's pulled together. We spent only four or five days in Nashville working on this record and it's kind of amazing the amount we were able to accomplish in that short amount of time."
The record certainly doesn't feel thrown together. It's a confident and ambitious piece of work. I ask if they had a good amount of pre-production before going in the studio. "Not a note" replies Joey. "A lot of that is being able to do just one or two takes on some of the songs. I got my four songs from Sam a week before the recording session, and I was gonna try to write some more songs and I wound up just procrastinating, and then when I got to Nashville a day before everyone arrived, I was held up in a beautiful old house walking distance to the studio and it's full of instruments. 2pm and it's pump-organ, guitars, mandolin, so I wrote a song when I got there having just heard what Sam was thinking musically. Our best was sort of improvised in the studio. And some of those improvisations are what the journalists have been really responding to the most because it's not what they expected. If we had had too much pre-production or too many rehearsals, we probably wouldn't have walked out the studio with some of those beautiful surprises."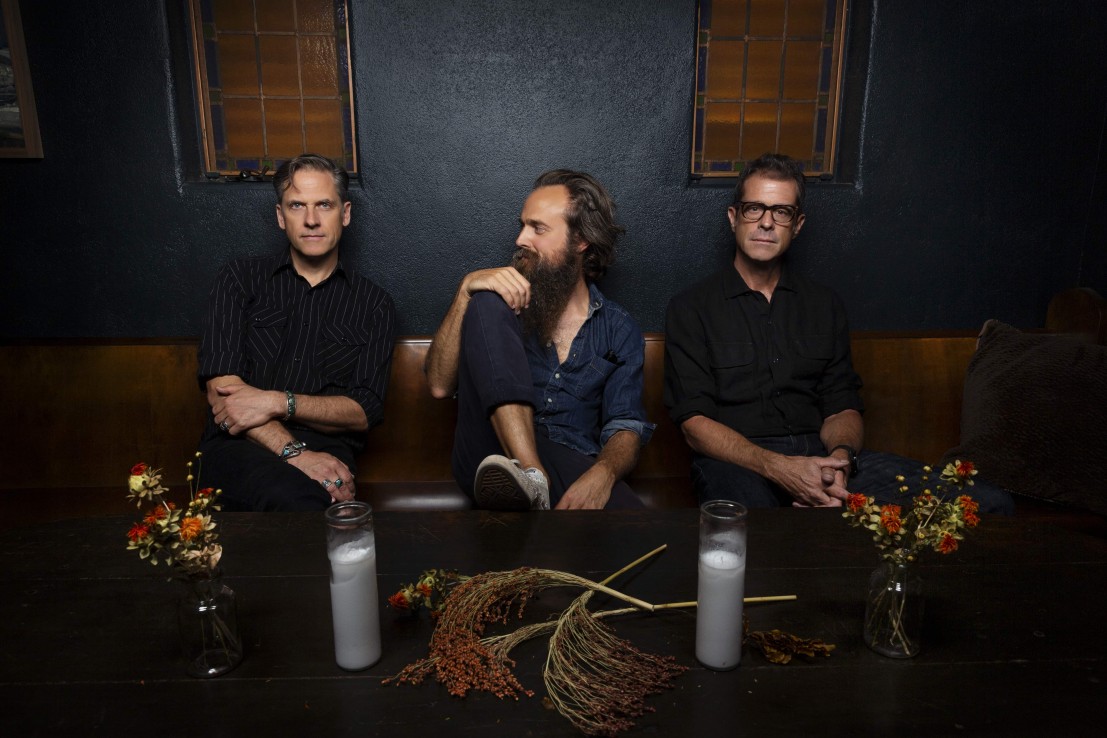 Back in 2005, Calexico and Iron & Wine toured together taking inspiration from Bob Dylan's Rolling Thunder Revue of '75 - a ramshackle pop-up tour where Dylan played small cities with little warning and an incredible list of guest musicians including the likes of Joan Baez and Joni Mitchell. There's a Scorsese film on Netflix and a fantastic book about it by Sam Shepard. "It's funny because you've got the recorded version of what musicians and a collaboration can be, and then you've got the live aspect" says Joey. "And back in 2005, travelling together was where we really cemented and became a band. In the States, since Sam and I knew a bunch of people, we just invited whoever to come down and sit in and play on a song. And as musicians, that's what we do anyways, that's how bands start, so it's really not a big deal but it's just fun to see in that moment, an afternoon of rehearsing.
"I remember in Portland, I'm backstage rehearsing with Janet Weiss, with members of The Shins, and we're all just cramming for the big show. OK - you're gonna do this song, then we'll switch, and it sort of just took off, especially in the States where we probably know more people, but it also happened overseas, in Italy I know an Italian singer-songwriter called Vinicio Capossela, so he joined us on a song in Milan and it was super cool to do that. I'm wondering if we're gonna try and do that again. I'm kind of curious, we haven't really talked about it."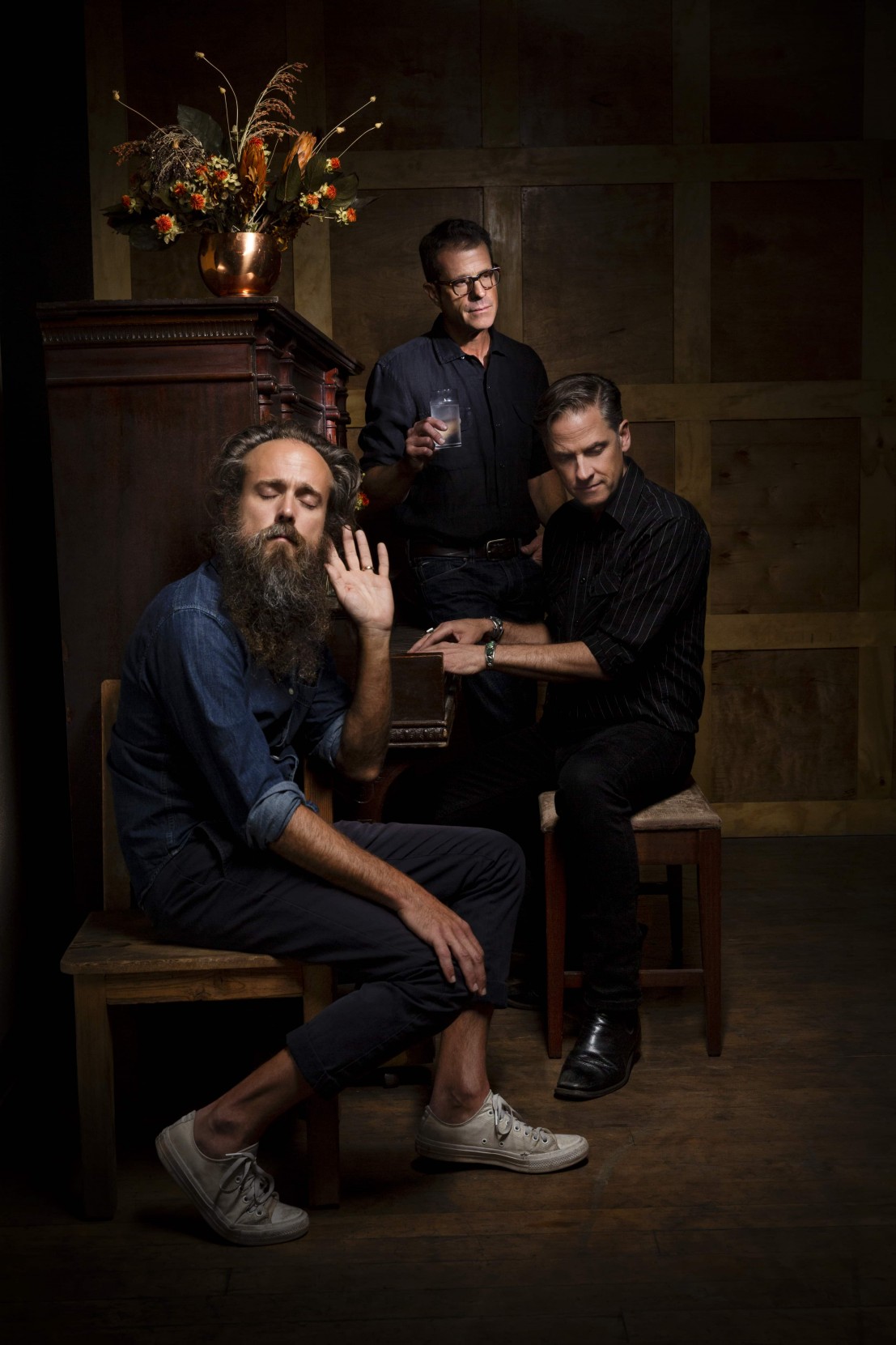 The first date on this tour is Super Bock Super Rock festival in Lisbon, Portugal. I suggest to Joey that he could bring a Portuguese artist or another musician playing the festival on stage. "I would have to check with Sam, but there is a really fantastic singer called Gisela João who's become quite popular, she's got a really incredible voice" he says as the cogs begin to turn. "She's kind of steeped in the fado tradition which for me is a big influence.
"When I moved to Tucson in 93 I went into a record store and heard the music of Amália Rodrigues who was the queen of fado. A friend of mine gave me one of her CDs and I just listened to that album non-stop and then I went on this pilgrimage. I went to Europe and I took a train from Vienna all the way down through the Mediterranian along the sea and up to Lisbon, and I walked up to Bairro Alto, which is where a lot of the Fado bars started, and there are still quite a few. I was just in search of finding the roots of Fado music and I've just been so moved by this music, this minor blues which you find in other cultures and countries around the world but the Portuguese version is just so amazing. It's really taken me by storm.
"I've connected with Gisela João and she's doing pretty great. I said we should do a collaboration, ironically, and so I imagine as it gets closer to this show in Lisbon, we'll probably exchange some words and see what's going on. So who knows. If she's around. But I know she's also really busy."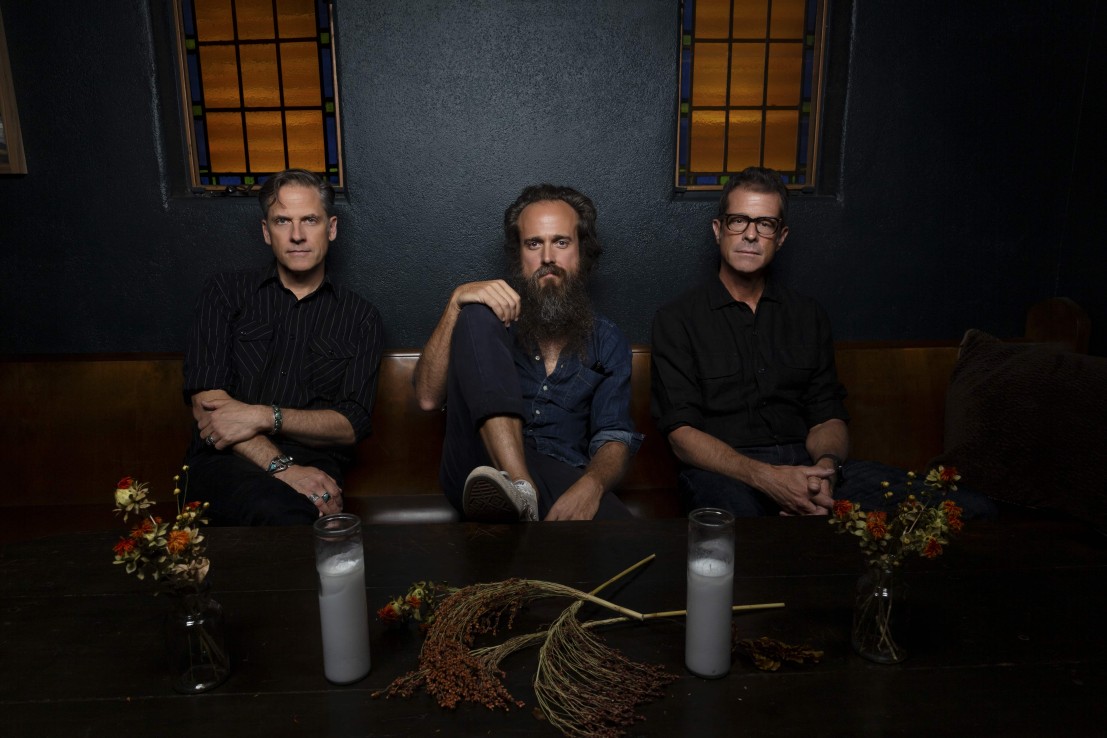 By this point I am buzzing that this might actually happen. I tell Joey I'll be in the crowd with an ego the size of Porto. "I would need to run it by the band first because it is our first show and a festival, but it would be…" he tries to reason. "OH! You know what she could do? She could sing on the song 'In The Reins'. She could sing the part that's in Spanish, we could translate it to Portuguese. She could sing on that!"
As our call wraps up, I tell him I'll be watching from the crowd, holding my breath. "This is why we need music, because it brings us closer together. I think it's just that spark of spontaneity. It's a true joy and for me it's all in that room. That's the goal - to just find those moments. That is the high. Same thing when you're in the room watching soccer."
Calexico and Iron and Wine play the Palco EDP Stage at Super Bock Super Rock on 19 July. Find out more at superbocksuperrock.pt.