"It's three people stretching things out," says bassist Nick Brown of the Cable Ties experience. "Three people just feeling it out together."
I meet the Australian trio in Brighton pub The Thomas Kemp on the opening day of this year's Great Escape festival where Cable Ties are all set to set the beach town alight, figuratively speaking, that is. After all, it's coming up to winter in Australia and for once, England's got a bit of sun. They're playing a few sets over the course of the next few days and alongside country-mates Body Type, Psychadelic Porn Crumpets, and Tropical Fuck Storm, are part of the festival's weighted 2019-focus on Australian music.
Cable Ties consists of Brown, singer and guitarist Jenny McKechnie, and drummer, Shauna Boyle. They got together around four years ago. Born and raised in the interconnected Melbourne music scene, this isn't their first time tackling the near-day-long flight to be in the UK and by the sounds of it, they're determined it won't be the last. Exhausted and jetlagged as they are, they enjoy drinks and can't wait for the next time they're up on stage, instrumental weapons in hand.
"We're a live band," mentions McKechnie. "It's our strongest point; it's where we sound our best."
Little do I know at the point in question, two weeks later, I'll be at a warehouse party in Harringay, witnessing it first hand. McKechnie is spot on. Seeing Cable Ties live is like you're being sucked into the screen a la The Exorcist, except in place of static there's a lot of distortion and equal parts kind craic. They're a force to be reckoned with and the connection they speak so lovingly of is clearer than crystal.
"I love the feeling of playing. It's pretty amazing that four years after we first started jamming together, that really hasn't changed," Brown tells me. "For me, that's the driving force. It just feels really good to play with two people who make me feel really good about myself and the stuff that I like to do."
Such words drum up a round of 'aww' around the table, and at that moment, I doubt any of us would have been surprised if other patrons in the bar felt that very same way. Onstage, Cable Ties light up everything around them. Off, they do the same with markedly less intentional noise.
Since forming four years ago, the band has released a self-titled album recorded with friend and frequent collaborator Paul Maybury and several singles including a split 7-inch with McKechnie's former band, Wet Lips. Why? Well, as the band themselves describe on Bandcamp, because they're mates and wanted to make a record together. In that, it's further evidence of the closeness and uniqueness of the DIY music scene in Melbourne. Asking the band about the buzz around the scene that's even reached our own cool waters heeds only an inspiring response.
"I think Melbourne's a very special place for music," Boyle offers. "It's a community that's not just about the people playing the music. It's about the venues supporting young artists. Like, if you're in a band that started up two weeks ago, you can get a gig at a number of venues. The bookers are always really supportive of new bands and if you spend your time going and watching bands and meeting people, it's great to jump on bills with the people you've made friends with; people who share similar values to you when it comes to playing music."
"There's a huge, big diverse group of artists. And if you're new," she continues, "there's a place for you. As well as starting out and being a really new band, there are all these established, well-known bands that we all really look up to."
Last year, Music Victoria released results of their 2017 live music census study. Citing Melbourne as the live music capital of the world above New York and even London, the study showed that Melbourne's music scene isn't just booming, it's growing by the day. Regardless of this, however, Cable Ties are part of the DIY scene. As in London, the DIY scene is made up of women, nonbinary, trans, and gender nonconforming individuals, and queer punk bands. It's this part of the scene where Cable Ties collective heart lies.
"The scene has always been pretty masculine," McKechnie winces as she admits. "There was a really strong campaign on behalf of a lot of people within Melbourne to change that. Organisations like LISTEN campaigned hard and also to stand up against sexual assault in venues. A lot of people have put a lot of work into making the Melbourne music community a diverse place."
Cable Ties' own first gig was a part of Wetfest, a DIY festival focusing on diversity and inclusivity both, started by McKenchie and the rest of Wet Lips. Alongside other bands such as Hexdebt, Shrimpwitch, Suss Cᴜnts, and Moaning Lisa, Wetfest showcased all the glorious artists on the outside of the straight-cis-white-male circle jerk. As well as this, both McKenchie and Boyle also put aside some time to get involved in the incredible Girls Rock! an initiative whose mission is to amplify lesser-heard voices, letting girls, trans and gender diverse musicians know they have every right to be up on stage as anyone else.
"People always talk about, 'If you're not a straight white man playing music,' but Melbourne's [DIY scene] always been so supportive to people who don't fit that stereotype," amends Boyle. "It makes music a much more interesting place."
The Great Escape isn't Cable Ties' first time playing in Europe; a couple of years ago, the band had the amazing opportunity to open for fellow Aussie Jen Cloher on a string of dates that took them to cities including Manchester (Brown expected to run into Mark E. Smith just by walking its streets, pretty fitting for the music capital of the north), Paris, and Leeds.
"I fell in love with touring," Brown adds. "You don't have to push your heart and passion into the mud, into the nights and weekends after work when you're tired. You get to just do one thing, live in your songs, and play every night. It's amazing."
"Yeah," McKechnie agrees. "I've definitely got the bug. When you're on a support tour playing to a crowd of people who don't know who you are and you're getting a response from them, it's something I'm really enjoying."
"If we're playing our own shows in Melbourne, that's something really special," Boyle interjects. "When we're playing to our friends, that's on another level. It's a super special thing to be able to do; to say thank you to all the people that have come to your shows over however many years you've been doing it. They're the ones sending us messages while we're over here being like, 'Good luck and have a great time!'"
"We played a show with Tropical Fuck Storm last night and it was awesome," McKenchie says with a laugh. "I actually got really nervous and I don't normally get nervous anymore. But it was all good and they loved it, which was pretty cool."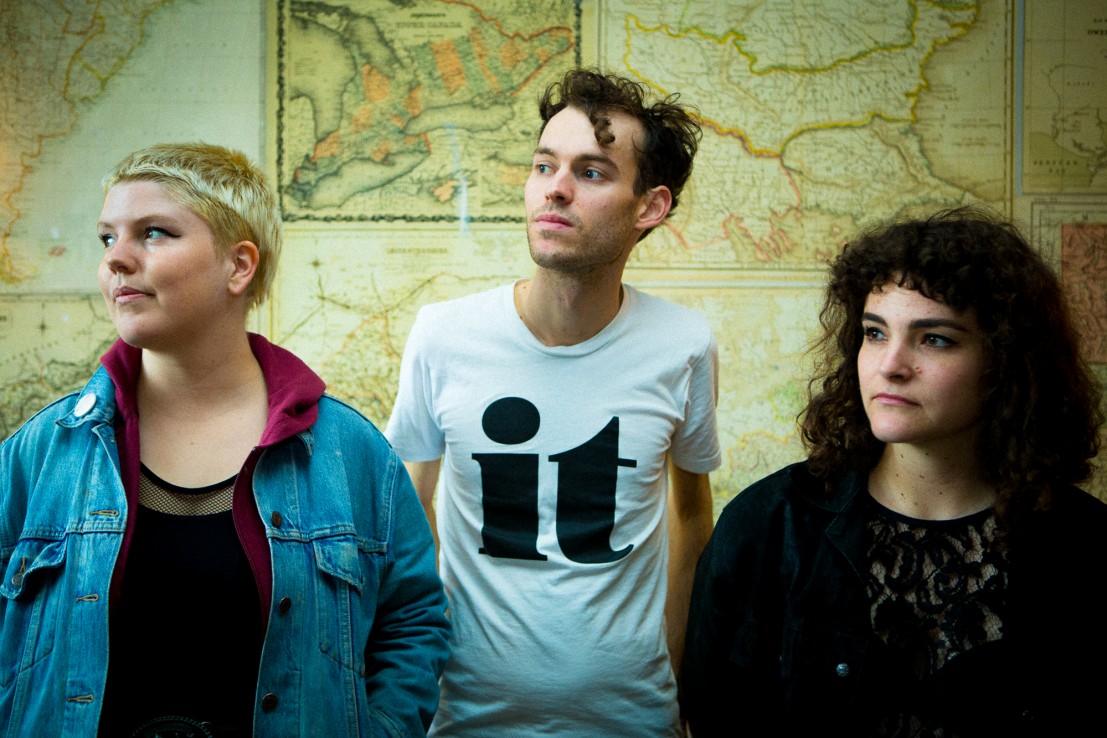 For those interested to pick up on Cable Ties' vibe before picking up the record or, preferably in accordance with the band, see a live show, their sound is influenced by Melbourne and the music of their friends. It is not comparable to any other Australian band that may have a female or nonbinary singer who plays the guitar. Cable Ties are as different from Sleater-Kinney as they are to Eve or Dolly Parton. It's a bit shit that, in the overall mainstream music press, these likenesses are still happening the second anyone but a straight white guy picks up a guitar, but they don't let it bother them.
"Usually when people write about us and are like, 'Oh, Cable Ties sound like This Band',' I will 99% disagree," Boyle states passionately.
"It annoys me sometimes when we get compared to other Australian bands that have women singers or nonbinary singers," McKechnie says in agreement. "We don't sound anywhere near the same. I find that really irritating."
"What I like about our band is that we bring different things." It's Brown's turn, once again ready to be a wee bit sentimental. "There's not a single sound being chased. It's like a confluence of our ears trying to compete with each other that means we don't sound like one single thing."
"We're getting to the point where we're starting to carve out our own sound," he continues. "It sounds like the three of us getting together, working on stuff and jamming. It's three people searching for that joyous rush that comes from playing together. Those three parts, in all they're around each other, coming together and feeling really good. It's the physicality of sound and the body that opens up a way for you to communicate with other people with overdriven guitar amps that start to naturally break up and spew a beautiful racket."
"We really give a shit," McKechnie affirms. "There's nothing left in the tank by the time we get off the stage. Emotionally, we give it everything. It's cathartic and I feel so lucky that's something I get to do in my life; get up there for 30 or 40 minutes and absolutely fucking go for it."
Until the next time it is they're doing so?
"If we can find somewhere that has pinball, we like to do that."
Cable Ties 7" "Tell Them Where To Go" is out now via Poison City Records