For recent 0207 Def Jam signing Bru-C, the current resurgence of his homestead genre – alongside the likes of garage and drum 'n' bass – is what he's been waiting for. Ever since first being introduced to the high blood pressure 140 beats per minute at the age of 10, it's all he's wanted to know. Ambling around the scaffolded cafe in Yorkshire where he was just eating breakfast – a quiet, subdued world away from that of the packed clubs and venues rattling with his blend of R&B, bassline, and deep, thoughtful lyrics – he's ruminating on the difference between 30-year-old Josh Bruce, and Bru-C, the moniker he adopted.
"I don't really think there is one, to be honest," he eventually lands. "I think I am Josh and I am Bru-C." It's always a lightly curious question: dor artists that edge away from their birth name, instead using an alias of sorts, it enlightens a load of both burden and responsibility. But in the case of Bruce and Bru-C, being one and the same lends itself to his sincerity. "I wouldn't say that I can switch one off and switch on the other at any point in life," he adds, "and that comes from being transparent in my music. I don't try and be anyone. I don't try and be the character. I'm myself, innit."
Bru-C's start in music began when he was running club events. Never finding their feet, it was eventually a rave he booked with bassline legend DJ EJ where things took an upswing. "We sold out, and I hosted the night," he explains. "From then I was just like, yeah, this could be a career; people really want to hear this resurgence of UK bassline and drum 'n' bass music."
His introduction to music came from home and the perennial classics of a childhood soaked in his parent's tastes – The Roots, Bob Marley and The Wailers, Lauryn Hill, Motown. The likes of noughties garage culture blasts Pay as U Go Cartel, So Solid Crew, and Wiley came from his sister as he left primary school and from that point onwards he found UK underground rap, dance, rave and everything that encompassed the era.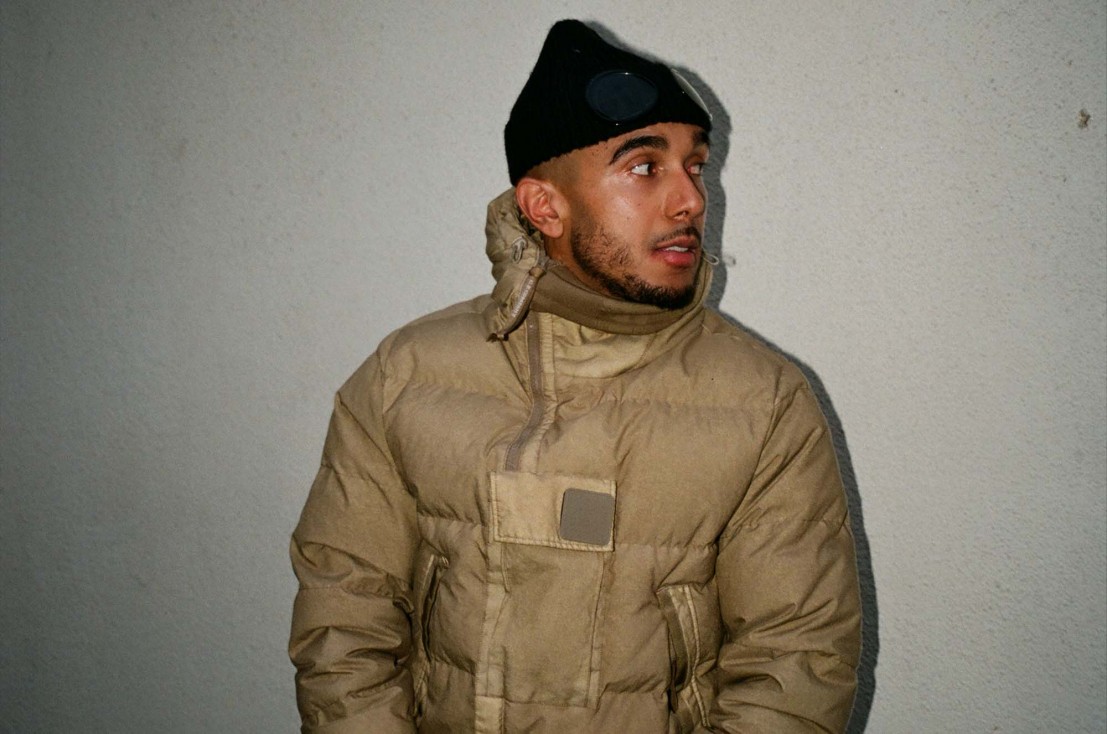 It was the underground that a young Josh Bruce fell in love with, in particular the Northern bassline world of Jamie Duggan, and anything that was being beamed into his TV via Channel U. "I was just completely obsessed with anything UK from then on," he says. "And kind of never really went back to MTV Base and all that kind of stuff. After that, I just had my ears in the streets from 10 years old, man."
Born in Derbyshire but raised in Nottingham, life was hard for the young Bru-C: "I've been in some dark places," he explains. "Rock bottom is the strongest place to build a foundation, and I think the more you can question yourself – and question the things that are happening around you – sometimes those questions lead to painful answers that can leave you feeling burnt out the community feeling depressed or community feeling, whatever, but that's where you build the foundation when you're in those places, and we get you to come stronger."
Emphasising that "it's important for me as a young, mixed-race lad from the Midlands to just be transparent," his priority is digging down into the truth that he's just like everybody else. Expressing your feelings no matter how dark and scary it may seem is OK too, "especially amongst black men and even white men, any men…I think that's what I'm here to do, man. It's just to make the world a better place in the sense of telling a story I'm allowing other people to relate and learn from what I've learned."
His second album Smile dug into these ideas. Released in 2020, it was a pertinent, carefree offering of self-help, mindfulness and honesty sewn through soulful samples, palpitating rhythms and beats, all housed under artwork adorned with Bru-C's own knowing smile – the kind that only someone who's been there, done that, and figured out a way back can offer. Whereas 2019's Original Sounds – his debut – focused on the party; indulgence, street life, all the nitty-gritty bits that make bassline something belonging to a culture class, but with arms open for all to bounce too.
Tussling his way from the bottom, now he's here, in a position to be able to do what he loves. Supporting his family, and anyone else while he's at it, the heart he offers up is one that is both on his sleeve and ready to burst with pride and a helping hand – but this can come with a price. "[It can] definitely feel vulnerable at times, but I think my story's what I can give back to the world to make it a better place. And I think a lot of people look at artists, especially rappers that come from street backgrounds and think…not necessarily they haven't got any problems, but that everyone has a tough exterior, and pain and things like that spoken about from a very like masculine point of view, which is just more like laying out the facts and not necessarily how they might make somebody feel."
Messages from fans about how he's helped them is unexpected but something he loves. Recalling an encounter with someone dealing from obesity, he remembers, "[she] started running cross country listening to my music every day and she ran a marathon recently and lost loads of weight. When you hear things like that, you can't put a price on it."
Having gone from being a boy of 10 writing his first raps and battling at school to signing to the UK branch of one of the most famed labels in the world, is he a believer in everything happens for a reason? It's a particularly prescient question since he mentions his progressing career as part of "God's" plan. "I'm not necessarily saying that God as in a Christian God," he elaborates. "It's whatever God you want it to be like," he says. Ultimately we're all a part of the same universe, he believes, and it's all about giving as much as you take. "What will be will be as well," he continues, "like certain things aren't meant for you. I think you just have to play the hand you're dealt, man."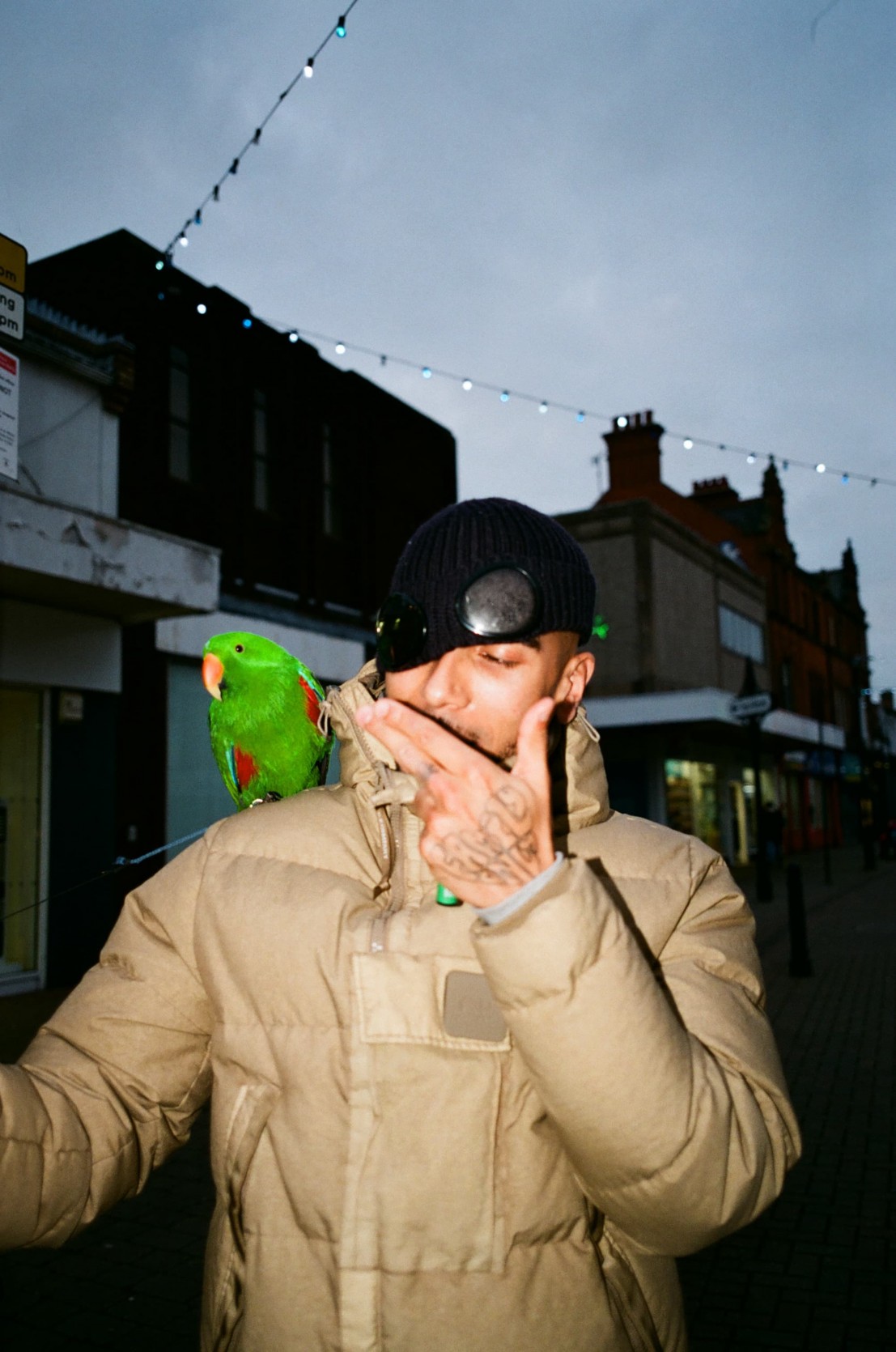 He's found a way for life to make sense, and with it, he can make the world a little brighter – itself an ironic statement given the darkened, strobing world he inhabits. Even filming his latest single "Paradise" in St Vincent, a place with familial heritage – his dad's homeland – lends itself to this facet of Bru-C. It's all he's wanted since he was a young child, and even up to last year when he was arrested for bringing the party to Nottingham's Old Market Square in an ice-cream van after England reached the Euro 2020 final and performing his single "Freedom".
"I've been through some tough times in my life, man," he says. "[But] there's even a positive in that, where the pain goes down onto the paper and it gets recorded and it helps other people. So I guess there's always the positivity and pain man, in some way."
It's all about checks and balances, continuing to inspire people and knowing that for every yin, there is a yang. "Too much of one thing is bad for you innit," he exclaims. Firing off all the social norms that we let lie even though they're soft addictions, from going to the gym, healthy food and coffee, to the harder side with drugs and alcohol. "I think people should just be balanced and just less pressure. It's just a balance innit, like this is how I grew up. I'm a product of my environment. I can only be me."