It's almost too easy to connect the dots and paint a picture of how Briston Maroney fell into a musical career. Growing up in Knoxville, Tennessee - with neighbouring Nashville as the heart of music in the Southern states - he was born into a family who described music as one of their languages. Despite having an abundance of opportunities to play around downtown Knoxville, Maroney felt as though he was pushing against the current to pursue music. "I'm one of three people in our family that didn't go down the route of medicine. I tried… for like a week," he chuckles. "I loved that I was growing up and needing a sense of individuality. Inherently enjoying playing music kind of made me feel [like] myself, which I'm really thankful for."
He recalls his grandfather schooling him on the world of American folk singers - John Prine, Townes Van Zandt, and James Taylor - forming the roadmap to his future career. Like most children who go rifling through their parent's music collection, Maroney was faced with his first experience of how music can be truly life altering: "I remember finding a Rage Against The Machine record next to The White Album," he tells me, a smile creeping across his face. "I picked out the Rage one and was like: this scares me! The White Album looked a lot more pleasant so I took that one, and I sat there and listened to both discs when I was 11. I think that literally shaped why things in the world confuse me – that's a really scary thing to walk into when you're 11."
Falling down the multifarious rabbit hole of The Beatles was a huge moment for the teenage Maroney and perfectly in line with the musical genealogy he would eventually join. At the age of 15, before going to college, he decided to pursue his own version of the American dream. In what he describes as an act of divine intervention, Maroney auditioned for American Idol when the production team came through his home town to recruit. After multiple performances in front of the judges, he became a quarter-finalist and made it to the final 30.
What it was like, taking part in such a seemingly intense experience at such a young age? "I was just having a blast!" he tells me. "We were running around hotels in LA and I was just living the dream… I am lying to myself to say that it wasn't such a good time. I had never gotten to play music in front of that many strangers. I had never gotten to be around that many people who played music. It was like the summer camp experience; everyone was just having so much fun and everyone was really nice."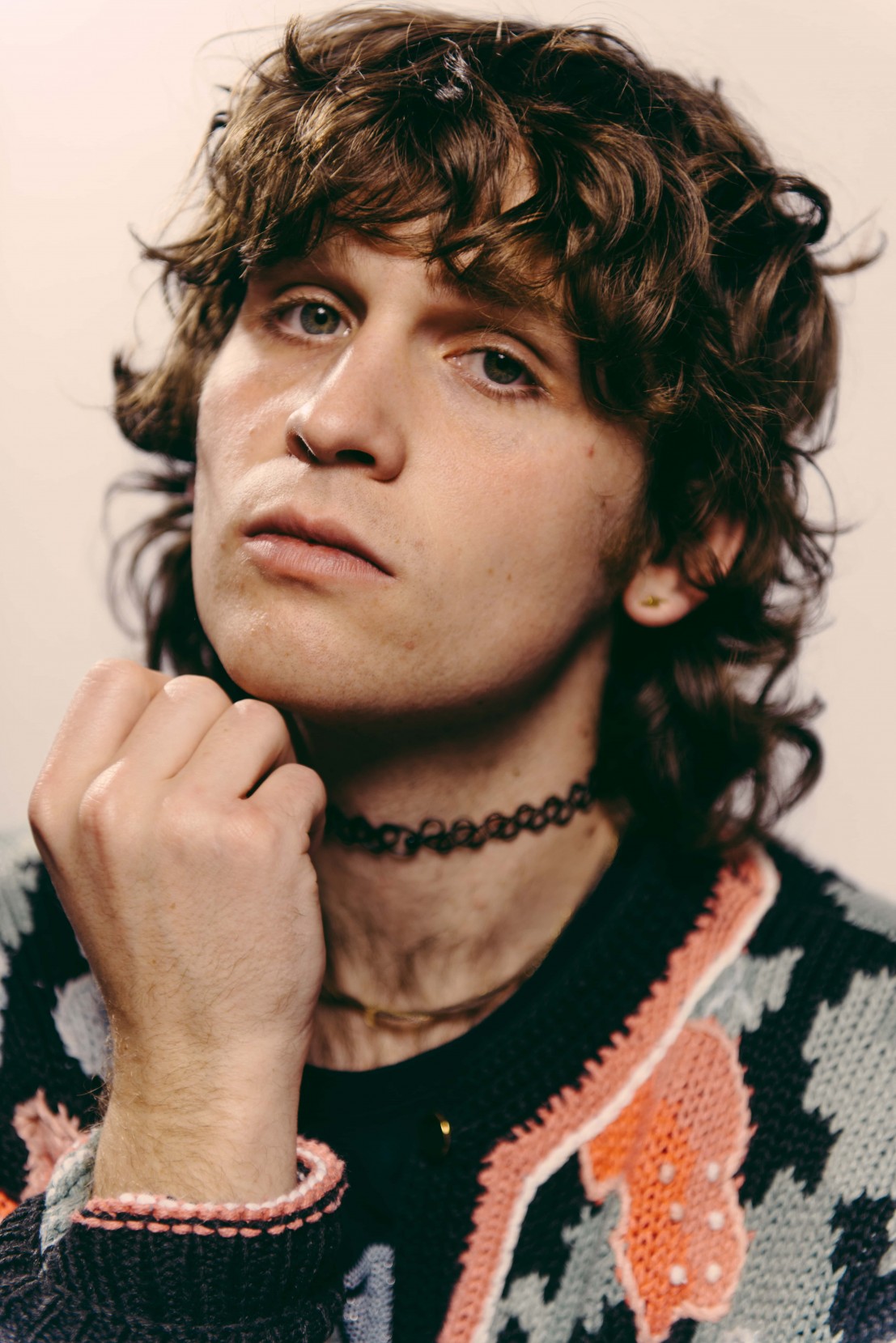 Where most musicians hone their craft playing in their bedroom and uploading songs to the internet, Maroney was cultivating his style in social settings, jamming at parties in basements and living rooms. It was a place he felt accepted and safe to express himself – even where he felt like it was ok to fail. "I think it comes down to community. So much of why those shows felt comfortable, important, and informative was because everyone was there for the same reason," he ruminates. "We tried different avenues of fitting in, understanding each other, and understanding the world, and it hadn't quite worked. The people who ended up at these house shows on Thursday nights in Nashville were supposed to be doing homework. We were all there because we didn't feel like we could be anywhere else."
After spending his childhood between his father's home in Knoxville and his mother's in Florida, Nashville became the place where he felt he belonged. "There were times when I wanted to live in Florida, and there were times when I wanted to be in Knoxville [but] Nashville ended up being a place that I could be independent and where I got to set my own boundaries and rules, and just start to shape what I wanted my own independent life to be."
Releasing his debut EP Big Shot in 2017, and its follow-up Carnival, a year later, Maroney found his groove leaning into confessional, feel-good music that gets to the heart of being human. The songs on Carnival transport the listener to a smoky, dimly-lit room, with the kind of urgency you feel when your euphoria is about to come tumbling down at any moment. Maroney has been chasing that feeling ever since he first witnessed someone playing an acoustic guitar plugged into an amp, at the Preservation Pub in Knoxville: "Seeing someone fully express themselves, devoid of any concern in a place that somehow was designed for that specific thing to happen," he recalls.
After dropping out of school and going into rehab for a drink problem, Carnival was a final effort to "squeeze the glory out of this bar lifestyle that I wanted to have so badly." He followed it up with Indiana – a stripped-back acoustic EP that showed a more vulnerable side. "[It was] post-rehab, post-me realising that I'm just a pretty sensitive little guy; Indiana was me coming to terms with it," he explains. "A lot of the beauty I find in music comes from the softer things. It's so much less of the 'rock and roll lifestyle' kind of thing which I didn't understand at the time."
In order to recenter himself and figure out what he wants from music, Maroney is now focusing on the things that make him feel human. More often than not – and perhaps with the unexpected aid of a global pandemic – these quiet practises are based around solitude. "I hope that people will connect with the music that I make from here on out, because I'm expressing myself, and [I hope] that I might be enough," he admits.
"Do you know what it takes / 'cause I have what it takes", Maroney snarls with conviction on the opening track of debut album Sunflower - due out this April - and it's a self-reckoning of sorts. Recorded in LA with John Congleton (Wild Beasts, St. Vincent, Sharon Van Etten, Angel Olsen) - who taught Maroney how to be present and enjoy expressing himself even if the sentiment of the songs is heavy – it's an album that captures humanity in all of its essence. Be it embracing flaws or learning to trust imperfections in the hope that you might turn them into something to be proud of, the main message is to simply: trust the process. Maroney says that the most important thing he learned during the recording process was that "you don't have to be falling apart to make beautiful art".
Songs with titles like "Sinkin", "Freeway", and "Rollercoaster" weave lyrical threads of the longing to escape, getting caught by blue lights, and finding pleasure in the little things, which interlink with the overarching sense of movement that permeates Sunflower. Beneath the languorous and lush Americana hues of "Freeway" is a juxtaposition between Maroney's honeyed vocals, and the danger in his words. It's a trap; a false sense of security that can only be perfectly executed by those with reckless abandon who try their best to put on a brave face when, in fact, they're crying out for help on the inside.
Maroney's music leans into the idea that there are two great forces battling inside him: "I don't know what I subscribe to right now, to be honest, but I'm ok with that," he tells me. "I have definitely spent time in the past couple of years unpacking the impact of religion on my life. In Southern states particularly, it's a language here to be religious, and I've always enjoyed questioning that when it floats into my head. I haven't really had a giant spiritual battle yet – I'm sure that's coming – at 25/26 I'm going to be a wreck," he says jokingly. "I've gotten really into exploring other spiritualities and other takes on life and I love conversations about that because, lately, I'm really at peace accepting that I don't know anything at all."
With freedom, comes choice and potential. As our conversation turns to the deeper meaning behind his creative outlet, I wonder if Maroney is running away from something, or maybe even towards it? "I'm always running from everything – that's the short answer…" He breaks into a wry smile and contemplates his words. "I always end up knowing that songs have to be about reality to me. I love telling stories that aren't mine sometimes, and I love music about other people's stories, but I think every time I end up sitting down and needing to write, it typically is me facing an issue that's going on or me facing whatever the conflict is in my life at that time," he continues.
"So, I think I kind of am running from things, mostly, until I sit down and pick up the guitar… It is my form of sorting through things, a lot of the time, but I'm trying to work on that. I want to be as comfortable working through problems in conversation as I am just doing it through music."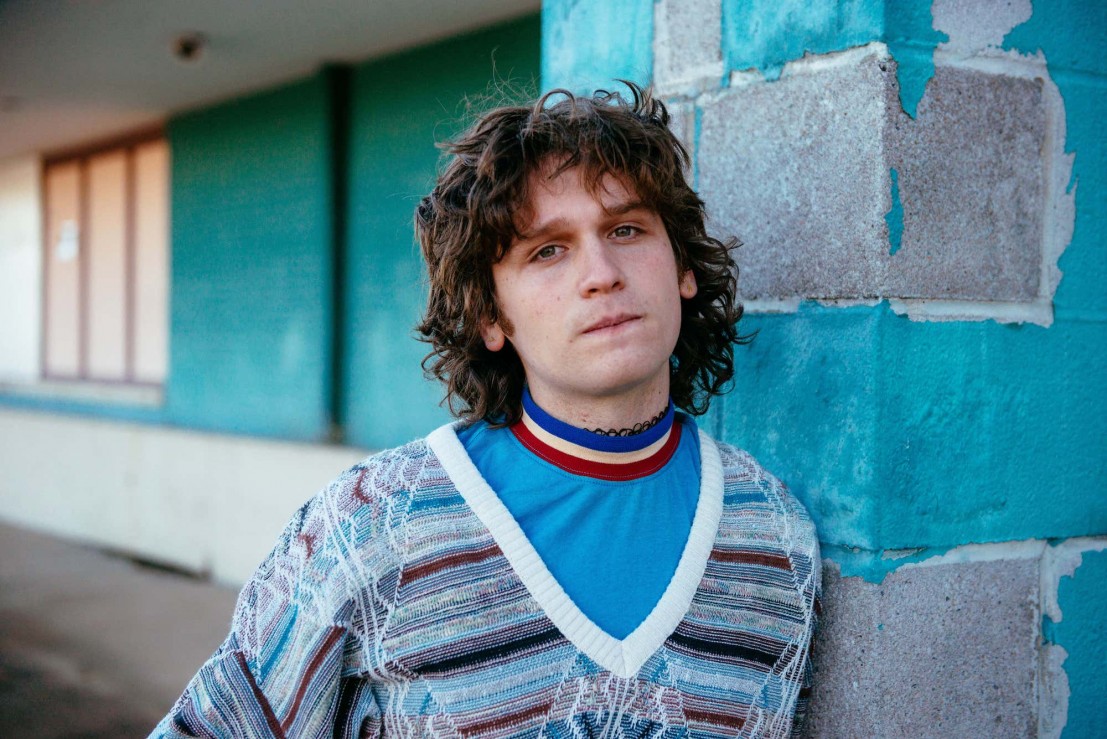 "Freakin' Out On The Interstate" - a standalone single he released in 2020 is now having a second wind thanks to TikTok. It's almost ironic that the song which now has over 50 million streams is one that was written out of despondency. "I'm so thankful that the sentiment of that song is the one that's reaching the most people," he says. "Within the context of that song, saying in those lyrics that I won't be satisfied with anything I've earned, but fear is just a part of it, was me accepting at the time that this song may never go anywhere; this may never do the thing that I hope it does; I may never get to share this with as many people as I hope I do, but right now it doesn't matter because I have to write the song, I have to sing the song, and I have to care. If I don't care about this, then I have nothing."
Looking back at who he was as an American Idol star, did he imagine that the internet would have had such a power over his career, and that streaming would be so crucial in his ability to build a community of like-minded people? "Oh my god, no!" he laughs. "I think I would've been a little less excited maybe? It's really hard to constantly be reminded of what you're achieving or what your level of success is."
Maroney is happy with Sunflower and the way it encapsulates the pure expression of a young person dealing with emotions – a lot of them, for the first time. "I've definitely come to terms with the fact that the record we made was the record I was capable of making at 22, you know what I mean? I don't think there are that many profound statements on the record, lyrically, and I'm ok with that because I didn't know what I wanted to say a lot of the time," he reveals earnestly. "I don't think we made The White Album, but I think we did exactly what we were capable of doing!"
Sunflower is released on 9 April via Canvasback/Parlophone