For nearly fifteen years, Branko, born João Barbosa, has been working tirelessly to shine a light on the flourishing scene that is carving out a Lisbon-sized space where Portuguese, Angolan, Brazilian and Mozambican sounds converge to be transformed in an electronic, dancefloor-focused context. After moving from his hometown of Amadora to Lisbon, Branko has built his entire career around championing his scene's sound. Through releasing global club music as the Buraka Som Sistema via his label Enchufada or by showcasing Afro-Portuguese music at his Lisbon-based Na Surra party series and via the monthly Enchufada Na Zona NTS show, Branko invites us to be a part of the vibrant community of Lisbon.
In the winding back streets of pastel-pigmented Lisbon, the rhythms that were birthed by the African diaspora radiate: afrohouse, baile funk, funaná, kizomba and kuduro course through the streets — trickling down from the balconies of suburban homes in Alfama, wafting through the town squares scattered among Bairro Alto and leaking out of the windows of cars that cruise the city's coastline, beyond Cais do Sodré. Further north-west, past the Manueline monuments on the outskirts of the Portuguese Capital, stands the municipality of Amadora, where things are a little quieter. And, it was here that at age eighteen, João Barbosa began breaking through that silence as he experimented with Fruity Loops production software, sampling a collection of mini-disk recordings and inevitably forging the inception of the Branko project.
Evidently, sounds that echo through the congested Lisbon streets are what Branko labels as his primary inspiration and transferring those sounds from the street to the studio is paramount. "There's a lot that the current melting pot of this city can contribute to the music scene and it's my mission to make sure that happens. I reference what I see happening in the city every day," he remarks.
For Branko, collaboration has always been key. Back in the early 2000s, he longed for the sense of community that could only be forged through the gathering of those with a similar creative vision in mind. 2005 saw the initiation of Buraka Som Sistema or Buraka Sound System: a group of five accomplished artists who caught the attention of M.I.A., leading to a feature on Buraka's Sound of Kuduro track which appeared in 2008 via their kuduro and zouk infused breakbeat-electro debut album, Black Diamond. "Lisbon's creative community is not that big and it was even smaller in 2005, so it's natural that a group of individuals with similar ideas end up in a home studio trying to put together some sort of puzzle that will eventually lead to music," Branko notes, reflecting on the crew's establishment.
The group's passion for energetic afro-centric sounds, old-school hip-hop and bouncy-bass allowed them to build a discography that fuses other-wise opposing genres to celebrate the sonic diversity of the cities they grew up in. Mercado, a night run by the group, became a meeting point for the Lisbon scene and was a way for producers, vocalists and dancers to network. Motivated by the fact that no one else seemed interested in releasing their electronic take on soca, the group set out to start their own label Enchufada, giving a home to their first collaborative EP From Buraka To The Wolrd in 2006. And while the crew called it quits in 2016, after ten years and nearly thirty releases, Branko felt the need to continue highlighting the sounds of Lisbon.
"There's a lot that the current melting pot of Lisbon can contribute to the music scene and it's my mission to make sure that happens"
Atlas —Branko's debut EP— was a collection of moments captured during his travels through Amsterdam, Sao Paulo, Cape Town and New York where he spent five weeks in five different studios throughout 2015: "The five cities I visited while making Atlas were cities where I could recognize a similar energy and perspective on music to what existed in Lisbon." During those five weeks, the goal was to connect with as many artists as possible, resulting in a ten-track record featuring collaborations with DJ Sliink, Princess Nokia and Mr. Carmack, alongside seventeen other artists."What I was trying to do was collaborate with artists whose work I admired," he recounts. "Afterwards, I came back home and put the pieces together to construct a ten-track album that made embodied those recording sessions. The main inspiration came from the people I met and worked with during those five weeks."
While the Atlas release was about going out and seeing the world, his latest release Nosso focuses on coming home. The title which in Portuguese means "ours" is a direct reference to the way that music and culture intersect to build community in Lisbon." Nosso is a direct reference to the sound that for me represents Lisbon at its core. I worked on the album for over two years in a process that involved both travelling for sessions and working in the studio back home in an attempt to create an album where the beginning of any dialogue was the sounds of my city. I expanded those particular sounds to incorporate multiple languages, different methods of writing and influences from all over the world. " The eleven-track record, which came out in March, with a remix release following in June, invites listeners to experience Branko's world. Before working on the release together, Branko admits that he didn't know most of the collaborators on the album, so the sonic journey was as much about getting to know each other, as it was about creating something together. "It's a shared experience, a moment where two or more people come up with ideas that they probably wouldn't have had if they were in their comfort zone," Branko explains. Rather than collaborating with artists from the broader electronic music scene as he did on Atlas, Branko used Nosso as an opportunity to engage with the artists coming up in the Lisbon scene in order to fuse local rhythms with the sounds that reflected those central to Europe.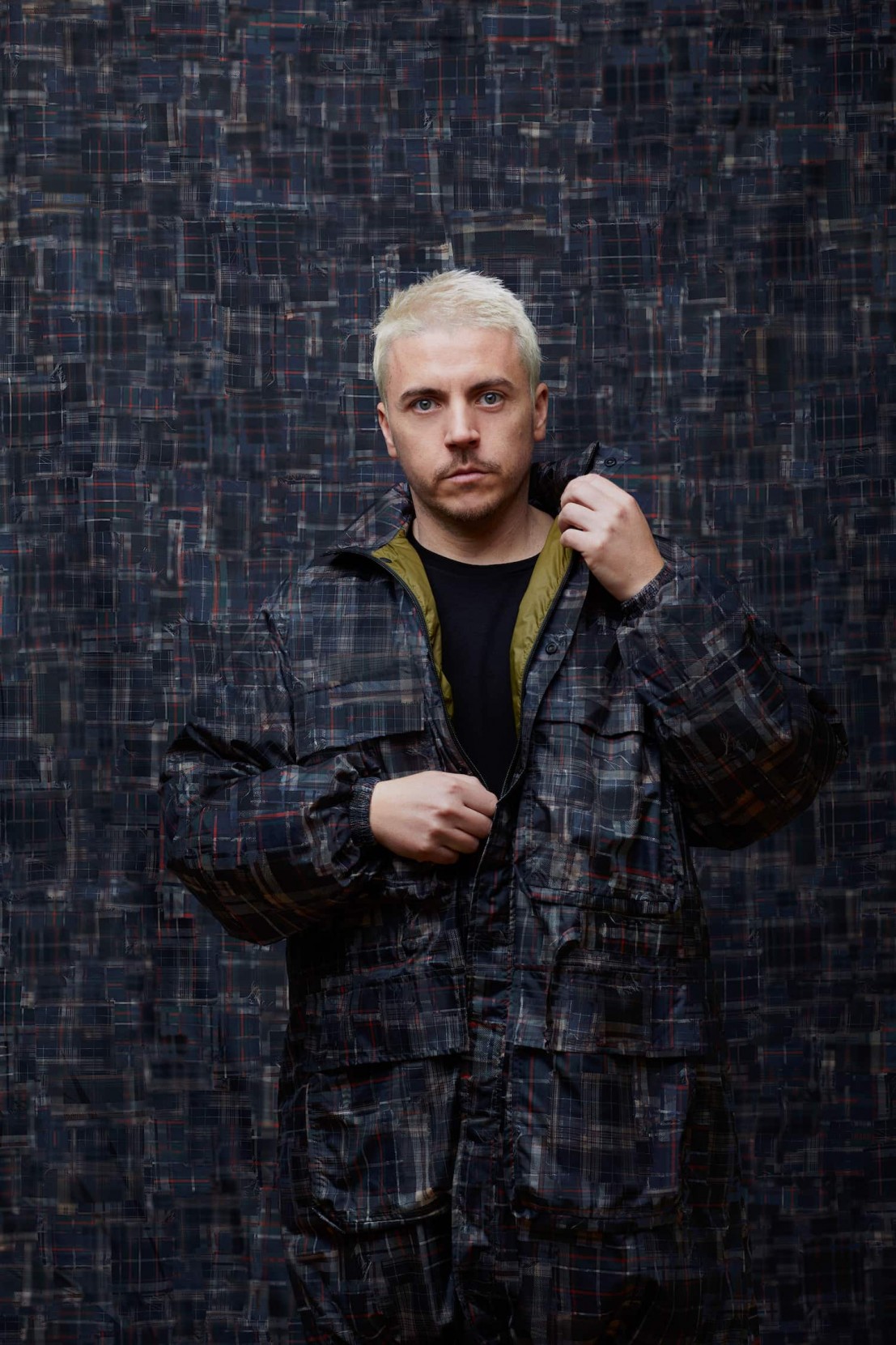 Local venues like Musicbox, Lux-Fragil and B.Leza have become staples in Lisbon nightlife and now function as platforms for local artists from the scene to exhibit their work during the regular programming."I always felt that it was important to have a consistent club night in my own city," Branko reflects. In particular, B.Leza — a club in Lisbon's vibrant Cais do Sodré club district —remains to be the space in which those from Portuguese speaking nations can come together in celebration of their culture's sonic heritage. This welcoming environment prompted Branko to make the club the home for his Na Surra club night series and while the night has only been running since February of 2018, it's already attracted a passionate crowd of locals. Na Surra follows the seven-year Hard Ass Sessions series that Branko ran at Lux-Fragil. "We've been able to create an amazing community at B.Leza based around the idea of dancing while celebrating diversity in our city. The energy is incredible." Nights at Na Surra are like nothing else that can be experienced in the city and to those interested in checking the party out, Branko's only advice is come ready to move. "It's a place you go if you want to dance. I've had friends tell me that they left because they were too embarrassed from being in a corner not dancing." Branko jokes.
"Lisbon has become the epicentre for Portuguese speaking culture, creating a unique energy that's working as a magnet for lots of amazingly talented artists to choose this city as their home"
Riding the wave of his Nosso release and straight off the back of a mini US tour, Branko will perform live at Super Bock Super Rock in Lisbon on the EDP stage this coming week, where he will present what he describes as an audiovisual celebration of Nosso. "It will be a journey through all of the songs on the release. Start to finish. I can't say who, but I'm also going to have a couple of guest vocalists coming up on stage to perform songs from the album. I'm very excited about that". For those attending the festival, Branko enthusiastically recommends catching Dino d' Santiago — an artist that he has been following closely for the last few years, prompting a feature on the track Tudo Certo which appeared on the Nosso release. "Right now in general, there's a lot of interesting music coming out of Lisbon. From the more pop and song-based artists like Dino d'Santiago, Mayra Andrade or Pongo to more experienced DJs and producers like Dotorado Pro, PEDRO or Príncipe's DJ Nigga Fox. DJ Adamm and DJ Doraemon are two upcoming artists that I'd recommend keeping an eye on"
Branko rarely rests and even goes as far as describing himself as a workaholic. Succeeding a series of back to back shoes, the coming months will see a second compilation out via the Enchufada label and preparations for an exciting new live music extravaganza that will take place in October. "'Enchufada Na Zona' will be a two-day festival which is the culmination of all the previous events the label has put on, as well as a reflection of the last two years that I've put into my NTS show," he teases.
Until then, taking Nosso to even farther parts of the globe remains fundamental for Branko. His passion and devotion to his city and its scene will never fade: "Lisbon has become the epicentre for Portuguese speaking culture, creating a unique energy that's working as a magnet for lots of amazingly talented artists to choose this city as their home.
"It's far from perfect and there's still a long way to go for an overall acceptance, but I will always see my purpose as creating a home for all these genres, styles and cultures."
Branko performs on the EDP stage at Super Bock Super Rock on 18 July. Find out more at superbocksuperrock.pt.