It was May 2006 when Radio 1 held their Big Weekend festival in Dundee's Camperdown Country Park. On the line-up were Snow Patrol, Muse, Sugababes, Razorlight and Bloc Party amongst many others. It was eight-year-old Charlotte Brimner's first experience of live music. "I think my mum managed to get tickets and there was a wee tunnel that connected where I lived to the actual park and I remember walking through that tunnel being like, this is mental," she laughs. "It was never anything I'd experienced like that, just that buzz of everyone being so excited. I don't think my mum had a phone with a camera on it so we have no photo evidence, but I know it happened, I was there. It's just been one of those amazing memories."
Things should have come full circle for her this May when Radio 1 were set to take over Dundee for another weekend, and this time Brimner - who performs as Be Charlotte - was on the line-up. Alas, with live music on hold, Brimner had to settle for recording a virtual performance for the station, and stays hopeful they'll both be back in 2021. "Big Weekend was definitely my first festival and there must have been something in there that sparked a little bit of like, 'Oh, I would like to do this, maybe at some point'," she smiles. "But it wasn't until like five years later that I actually picked up a guitar and started singing my own songs. But that was definitely an amazing experience, I hope that other young people can get those types of experiences as well."
However, her love affair with the nation's favourite continues, with new single "Lights Off" added to rotation as this week's BBC Introducing Track of The Week. From her debut EP, Dreaming With The Lights Off it's a bright and audacious piece of pop with a fairground delivery of rolling chorus that once in your head will be immovable for the foreseeable future. "I wrote "Lights Off" in August 2017 and when I first wrote it it was on piano and I thought it would be like a ballad because it was quite emotional and I was feeling pretty rubbish," she says. "I was super happy with it and then I had this session in Berlin with a producer called Tobias Kuhn who was Milky Chance's producer, and I ended up taking this song into my next session with him and it ended up as more of an empowering pop song which was cool because I've still got the piano version which I love."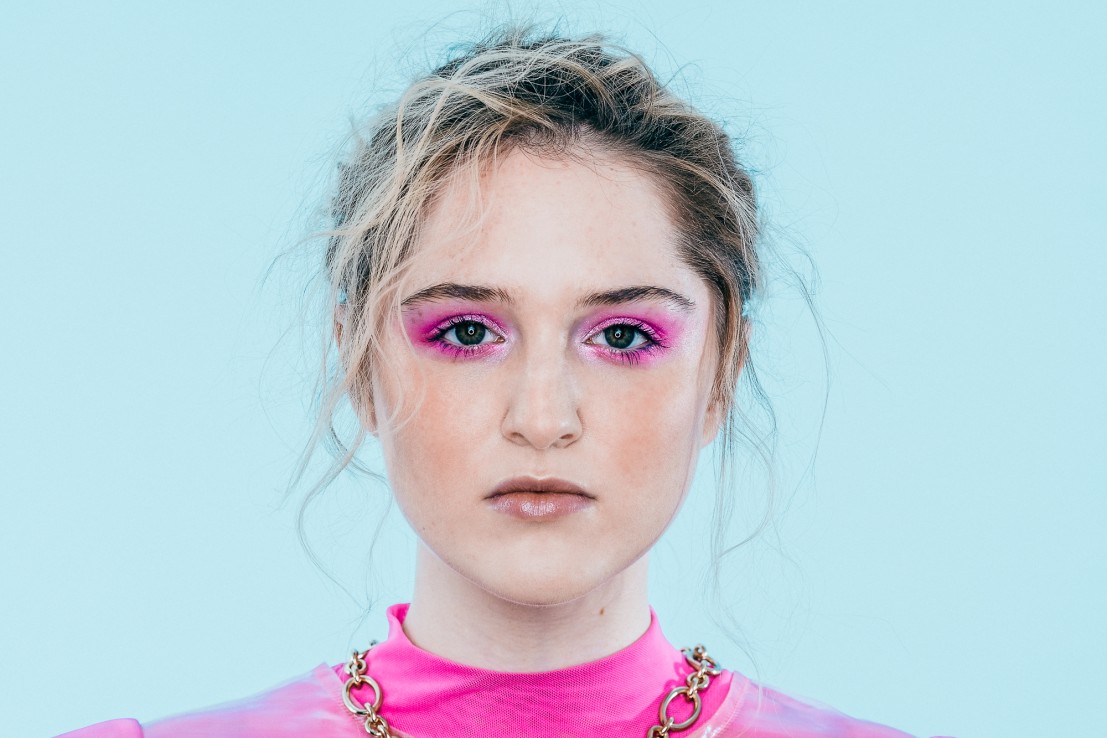 Not just a bit of a sad banger, writing "Lights Off" also helped Brimner gain attention and come closer to finding her sound. "That song was probably one of the main reasons why people were interested in working with me or signing me and ever since I signed it was the song the label was excited to put out. It's all been a very slow build up to releasing "Lights Off" which has now happened at the weirdest point of all of our lives," she laughs. "It's great to have it out and I hope that people can take the same inspiration that I was able to take from writing it, that's my main hope. But I'm so happy that it's out in the world."
Growing up, Brimner was involved in local theatre, forming a love for song and dance. "I didn't really enjoy the acting side of it, I was just so embarrassed having to pretend to be someone else, I could never get over that," she says.
She ended up with a place at Dundee's Scottish Dance Theatre, however, her teenage brain was torn between dance and music. "I was like, oh no I need to decide between music and dancing and I can't really do both because I was missing dance rehearsals or shows to go to an open mic night in some tiny bar somewhere," she explains. "I thought I had to make a decision and I chose music. Looking back now, I could have definitely done both but at that time in my head I wanted to dedicate everything to music, and that's all I've ever done since."
At just fourteen Brimner began touring the local open mic circuit, dedicated mum on hand to drive and escort her underage daughter. "It was hard to say to people, oh look I'm not here to try and steal drinks from behind the bar. I'm genuinely just here to sing a song and then I'll leave and I'll go home and do my homework," she laughs. "I was so young and so shy as well, I was just sitting in the back and shaking until I would go up on stage. But it was good to observe just things going on and I don't know, observe a venue or a bar situation without being involved in it. That's quite a weird thing, for a lot of people maybe their first experience of going to a bar is when they're eighteen and they go and have a drink and stuff. For me, I was sitting in a bar waiting to play tunes and I could see people that were clearly either having too much of a good time or not a good time at all, and it definitely really changed my outlook on things."
From playing at home for mum to slowly taking command at open mic nights, Brimner began to build up her self-confidence. She finished school at seventeen and threw herself into music while working a part-time job in Topman. "I was writing songs and just seeing what I was gonna do with my life. I was still at that point doing more acoustic stuff and then because I had time to write songs when I wasn't working, then I was building up ideas on the loop pedal and then it eventually led to my doing more production based stuff and trying to produce my own music, which I really loved," she says.
She got a place studying music business at Glasgow Kelvin College, a good excuse to move to the culturally rich city. The college is home to the Electric Honey label. Run by the students as part of their course, the label has previously released early offerings from Belle & Sebastian, Biffy Clyro and Snow Patrol. "So basically, as part of your course, one of your modules is to be the label, to try and run the label and it was a real life label releasing music which was really cool," she explains. "So I released my first single with them and from that there was loads of London industry buzz or whatever and A&Rs coming up to Glasgow and offering to buy me trainers and random things like that. I released a couple of other tunes and then that industry thing, as it does, just totally fizzled away and I very quickly became aware that you don't hang on every word that these people say. I've always had this outlook where it takes me a while to trust someone and I don't like to get my hopes set too high on things and I realised that was quite an alright trait to have at that time. I think in all honesty I was still just trying to figure out my sound."
"I just didn't know what sort of box to put my music in but then I stopped worrying about that and just started making music that I liked to make."
It was not just the sound of Be Charlotte, but also the delivery that Brimner was working through. "There's a way we can all simplify or make our accents a bit smoother. I was just finding my voice," she says. "At so many points I just didn't know what sort of box to put my music in but then I stopped worrying about that and just started making music that I liked to make, I think that's what it comes down to. The music scene in Dundee was always folk and very much singer-songwriter and I loved that music but I also loved pure pop music and I think I was just trying to find a way to merge that and I ended up singing in my proper Scottish accent.
"When I started I was too nervous to sing in my actual voice so it wasn't until a couple of years later I found the confidence."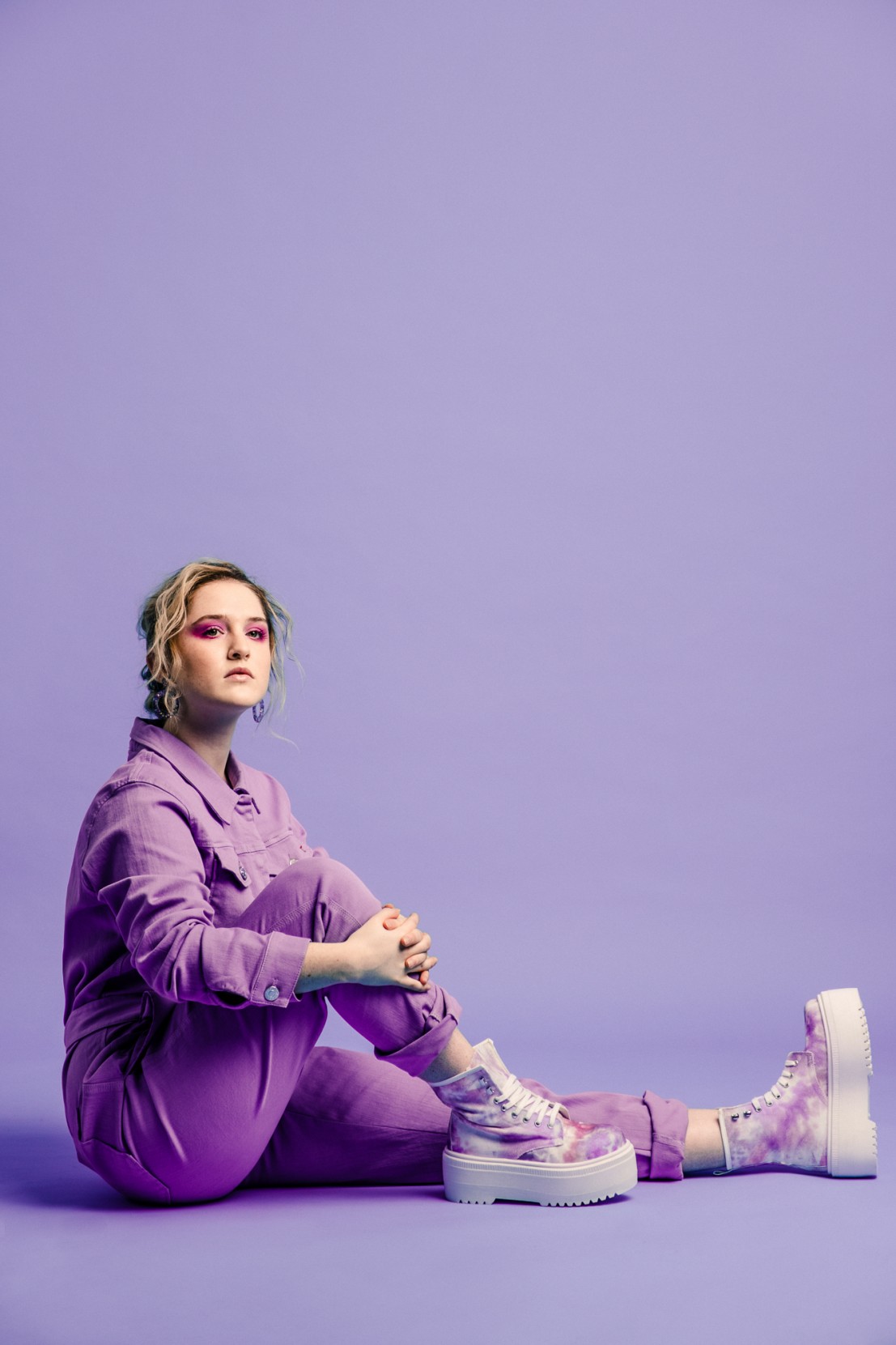 As she continued to develop her songwriting, Brimner got a lucky break doing the industry festival circuit when she was paired with an exec from Sony Music Germany during Midem Festival in 2017. "I was one of the Accelerators, one of the ten acts to get different mentors, and one of the mentors was a guy who was the SVP of Sony Germany at the time, which was really great. Most of that year before that I'd been doing all the festivals; Eurosonic, SXSW, I think I'd done Great Escape that year as well, just basically all of the industry type festivals. I met him there and that conversation started which was really cool but I didn't think it was going to continue because so many times you meet people at these events and then you never hear from them ever again. But we kept the conversation going and we did a trial period and then I signed with Columbia in December of that year."
With Brexit looming Brimner took her chance and moved to Berlin, partly to be closer to the label but also to experience life in a different country. "I thought, well if I'm paying the same as what I'm paying in Glasgow to live in Berlin then that could maybe be a good shout. But it was a lot more expensive in Berlin in the end! It didn't work out as well as I'd hoped!" She laughs, "As soon as I moved to Berlin I was honestly back in Scotland and London and the UK more than when I was living in Glasgow. It was just one of those things. I lived in Berlin for two years but honestly there was maybe two chunks of time when I was solidly at home in Berlin so I never got to fully experience the whole Berlin experience, but there's still time to do that."
The Dreaming With The Lights Off EP was released last month and is a bold and confident collection of pop that centres around Brimner's glowing vocals. Her identity shines through in the lyrics, reinforced by the soft lilt of her Scottish accent, giving her music a commanding authenticity and validating her messages. Lead single "Lights Off" was the first track written for the EP, the rest following in a relatively short space of time.
"The themes are definitely all very similar," she explains. "All the concepts of the songs are between discovering myself and realising things about myself and realising that it's OK to be sad sometimes, but also figuring out why I feel like that. Some of the songs are about things that happened years ago but I only wrote about them recently and some of them are about things that were happening in that moment. One of the tracks, "Rumours Don't Work", speaks for itself, the idea of spreading rumours whether that's online or in real life. "Do Not Disturb" is about growing up and feeling let down by a lot of people and "Lights Off" was in that moment of feeling like that. I guess the main theme is my life."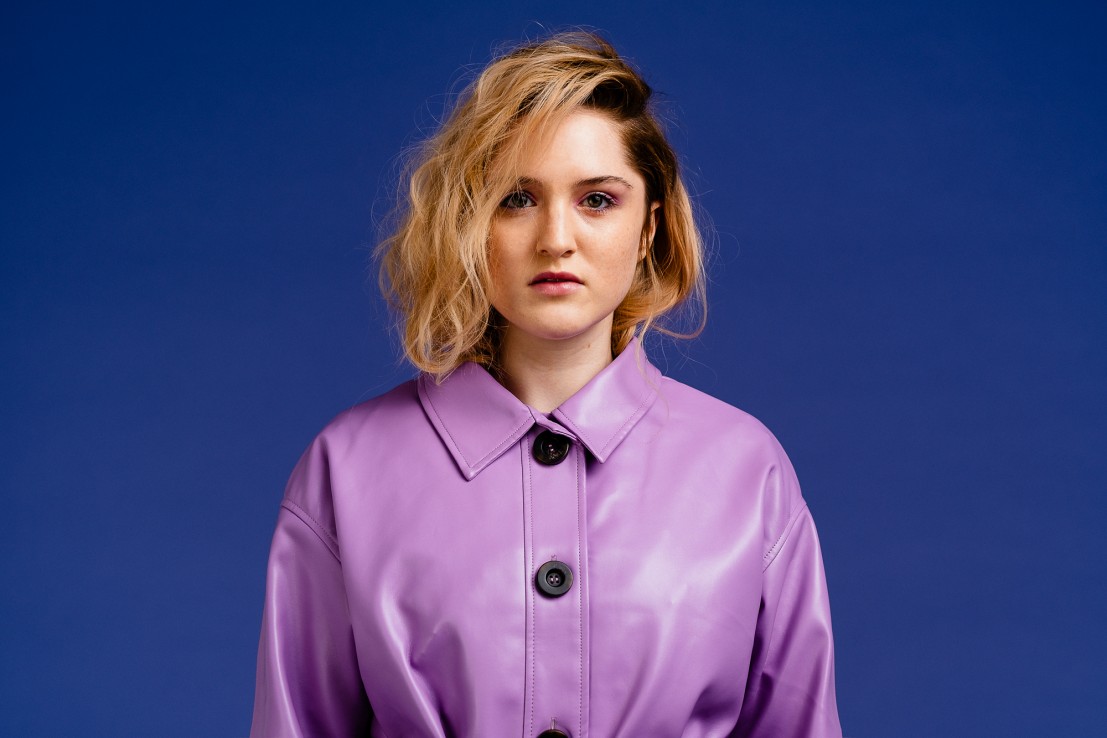 Not just content with writing belting pop tunes, Brimner also dedicates a lot of her time to talking to her fans and building a strong connection with them. She uses her platform as best she can to make positive change or campaign for issues which she feels strongly about. Pre-lockdown she was touring schools in Scotland in support of maintaining free music lessons and she recently organised Scotland's first ever all-female songwriting camp. Whilst she's careful to remain humble in our conversation, she admits that she does love to get behind a cause. "It's all stuff that I've been thinking about for so long and things that have been in my head for so long like, I don't know how I can help that, how I can use my very small platform to help?" She says. "It was just about realising that I don't need to wait until somebody tells me I can do that. I can just do it.
"You don't need loads of money and status, you just need to do these things, and that's always been a part of me. When I started to write songs I'd write some for different charities in Dundee, like a women's charity in Dundee asked me to write their theme track for Reclaim The Night, which is a global event but they asked me to write a song for them and I did that. I wrote another song for a recovery centre as well. It's always been a part of who I am and I think sometimes that can get a little bit lost. First and foremost, music is the most important thing, but I think that can get lost in being Instagram or Spotify famous. For me, it's always stuff that I've wanted to do and then this year I decided OK, I can give this writing camp a go, I don't need a lot to make it happen. The writing camp, the schools tour and other things I've done are all things that anybody could do, you just need to choose to do them. A lot of the time people put something up online to show that they care about something and then that's that. Done. And it's never been who I am. It's part of my wider plan of a long term career is that I want to be able to do these other things as well as just singing."
In one of her YouTube videos, Brimner returns to play a show at the school she attended as a child, a stunning red brick building that looks like a castle. Brimner carefully assures me it is a normal free school, not Hogwarts. Revisiting her old school brought up mixed feelings for her. "It's strange because I didn't love school that much and there were a few teachers that I just didn't like and who didn't like me and that was just the way it was, so going back and doing all that is very weird now," she explains. "Primary school was even stranger because I didn't sing at Primary School at all. But it's really nice going into other schools as well and just remembering what it feels like to be thirteen, fourteen, and to know if there's people at the back giggling it's not because they're laughing at me, it's just that age. You just giggle at stuff. Because I'm still a young person you can kinda understand a lot of what they're still going through. My main reason for doing it was just to show that somebody like me or somebody like them can do what I do. It's not a million miles away. Sometimes I think it can be elusive. Somebody comes from nowhere and then they're signed and it's like, they must be famous, they must be a millionaire.
"I think it's really important to show the real and honest side of it too. I wanted to give them an idea of the different jobs in the music industry too, it's not just on the stage, there's behind the scenes too. In case one young person is sitting there thinking, you know what? I'd actually like to try something like that. Then they can maybe have the confidence to give it a go. A lot of times after I've done a session they'll message on Instagram and ask me questions and I still have people that message me now asking questions about music and life and it's hard sometimes to not answer everything because there has to be a line. My hope was to spread it down into the rest of the UK but it's not happened this year, obviously."
Brimner also had hopes to continue the success of her Dundee writing camp, helping to balance the gender disparity for songwriters in her home country. "In Scotland I feel like the songwriting sector is quite overlooked in general because there isn't an industry hub up here, the industry is still in London in terms of physical offices and labels," she says. "It was definitely the biggest task I've taken on, organising something like that and trying to think of every aspect of what could go wrong and what could go right. But I really enjoyed it and I loved being able to create a sense of community. A lot of times I've done interviews about being a woman in music and people throw those words of it being like a competition and it's just silly, that. For me I just think it's so important to make everyone feel included. And one of the best things I took away from it that I wasn't expecting was just how beneficial it was for us twelve women to just chat. It'd never happened before. It was worth the stress in the end."
As her platform continues to grow and her ideas and passions continue to be encouraged, Brimner's keen to remain a positive force. With authenticity as her key to success, the door is wide open for Be Charlotte.
Dreaming With The Lights Off is out now