Most new musicians emerge after a handful of hardly-heard Bandcamp demos, or cut their teeth on mediocre debuts, but this wasn't the case for Oklahoma's Bartees Strange, who seemed to arrive in 2020 fully-formed.
Few had heard his name at the start of the year, and yet by the end his debut album Live Forever was gracing dozens of year-end lists. His introduction was a headline-grabbing EP of The National covers, followed swiftly by a fierce and multifarious debut album which earned fans in the likes of Wilco, Hayley Williams and Matt Berlinger. Strange's music itself is his greatest advocate, transforming effortlessly between indie-rock anthems like "Mustang", the acoustic balladry of "Fallen For You" and the knotty IDM of "Flagey God", with hip-hop and gospel in the blend.
Instead of seeing an artist spread thin, Live Forever feels like the product of a man who truly can do it all. At 31 years old, Strange has spent 15 years playing in punk, hardcore and country bands, alongside producing house and hip-hop beats. "People call me a genre-bender but this is just how it works to me", he tells me from his DIY home studio in DC. With a wide smile and a perfectly placed beanie, he pauses only to let his dog out to chase the poor neighbourhood squirrels. Strange didn't actually arrive overnight either. To scenesters in Brooklyn, DC and Mustang, Oklahoma - the rural town where he spent his adolescence - he is a familiar face, but less excitingly, his story begins in Ipswich.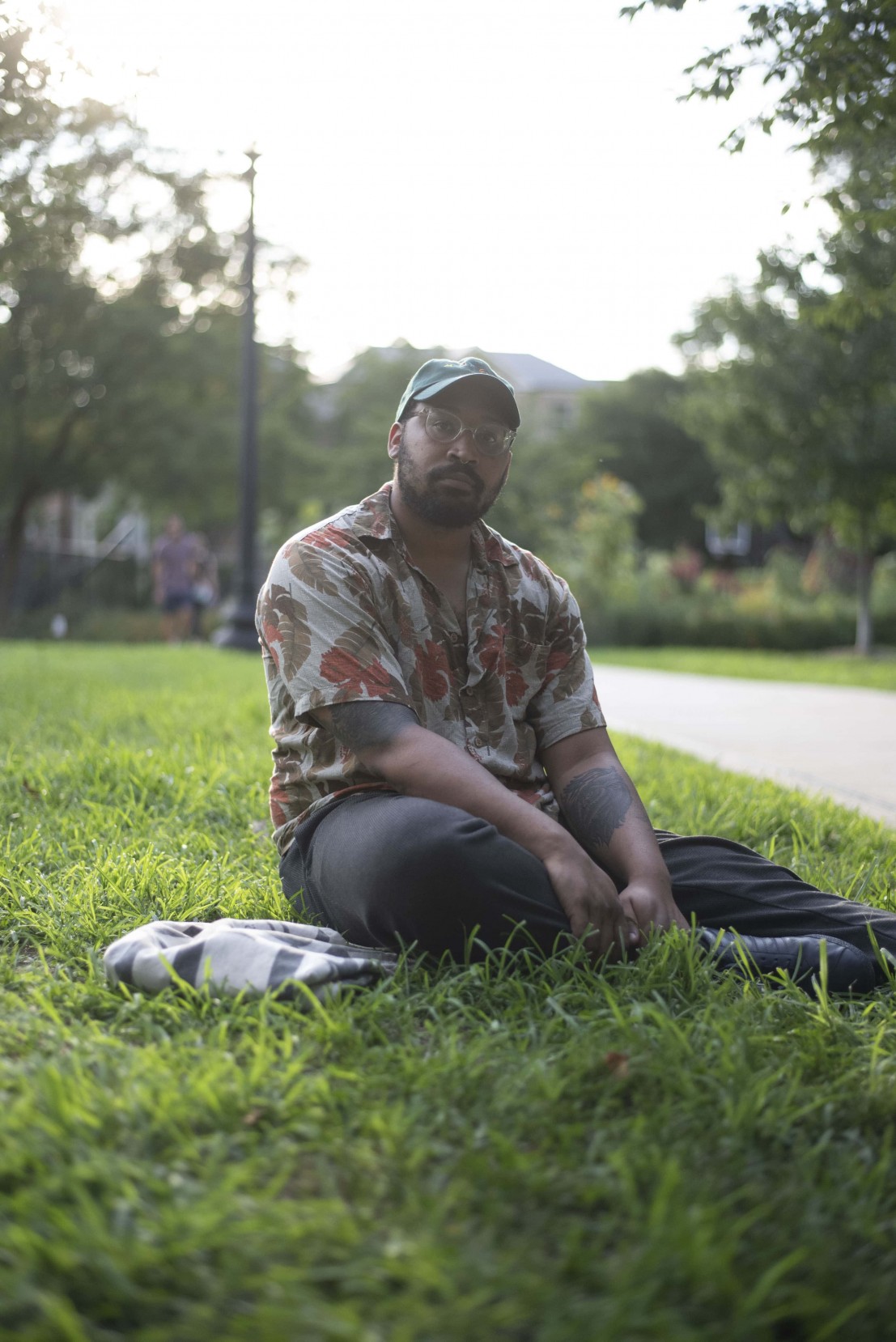 With a father in the military, Strange spent the first eight years of his life between the Bentwaters and Lakenheath military bases in the UK, before moving almost monthly around Europe, where his brother was born. When Strange was twelve his family settled in Mustang, a town which, only a couple of decades earlier, was home to segregationist sundown laws. "For people who move a lot, you just develop a skill for fitting in quickly" he tells me, "but I remember that with Mustang even I was wondering how I was going to fit in there. My family were raised in similar small, rural towns, so they were comfortable, but it was a culture shock in a different kind of way".
From the UK he gained a love for Burial, Jai Paul and abstract MC MF DOOM, whose recent passing hit Strange hard. "He was the one who made me feel normal. One thing that sucks about growing up in a conservative place when you're black is that there's not many people who look like you, doing what you want to do. But DOOM was born in the UK and came to the states too, was kinda big, was into cartoons and all his raps were funny, serious and heavy at the same time… it felt like me. It was sad to see him die, because he's singular".
Raised by religious parents, Strange had to be introduced to the likes of DOOM through AOL Messenger because music in the home was predominantly Christian. He doesn't seem to hold any grudges about this. "I didn't get to listen to the radio until seventh grade, instead we got Christian music, church music and gospel. I was actually really into how church guys like Kirk Franklin sounded. I remember when my buddies got cars and we rode around listening to the radio, I was like "this shit sounds a lot like what I'm listening to in church!" He laughs, "and going to my first shows… it felt like church. Then the Christian tooth and nail hardcore bands came out and I was introduced to great, heavy music that way. I got myself a little scene".
Strange describes his father as an audiophile; a hi-fi geek who is the source of his interest in a multitude of genres. "Being in love with everything is thanks to him", he tells me, "he has ultimate taste. He loves everything, and from him I get this energy that nothing is bad". Professional musicianship was also in his blood: "my Mom is an opera singer, and that's been the case in my family for generations. My Aunt, my Uncles, my Grandparents; decades back - jubilee singers, circuit players, southern black artists - that's my Mom's world".
With so many influences gestating early, Strange could have pursued any number of musical avenues, but he freely admits that choosing a discipline wasn't easy. "I was shitty at every instrument I picked up until I was in high-school" he says. "I played piano, trumpet… I was garbage. I flunked out of seventh grade band practise; my Mom came to school thinking it was a race thing and I had to tell her 'Mom no, I just suck!'" he laughs. "In high-school I picked up a guitar, and that was finally it. At the same time I got a four-track recorder. I find that producers are the person with the gear, and at school I was the one with a tape recorder so people would just come over to my house, and that's how this all started".
Next to the fiery indie-rock of "Boomer" and "Mustang" sit songs like "Kelly Rowland", which indulges Strange's beat-making flare. He learnt the craft from Marvel Alexander, an LA producer who has worked with the likes of KYLE and J Cole, who Strange was a friends with in the dorms of Oklahoma. After graduating Strange left for DC, a move inspired by its notorious hardcore scene. "I loved Beauty Pill, who had a black lead singer called Chad Clarke. I latched on to other groups with black guitarists and black drummers - Fish Bone, Bad Brains and all those bands - and I wanted to be a part of that and understand that world better". When DC didn't work out, Strange moved to Brooklyn and became involved in an eclectic circuit, from post-hardcore band Stay Inside to Lizzie No, a country act whose last album was produced by Strange.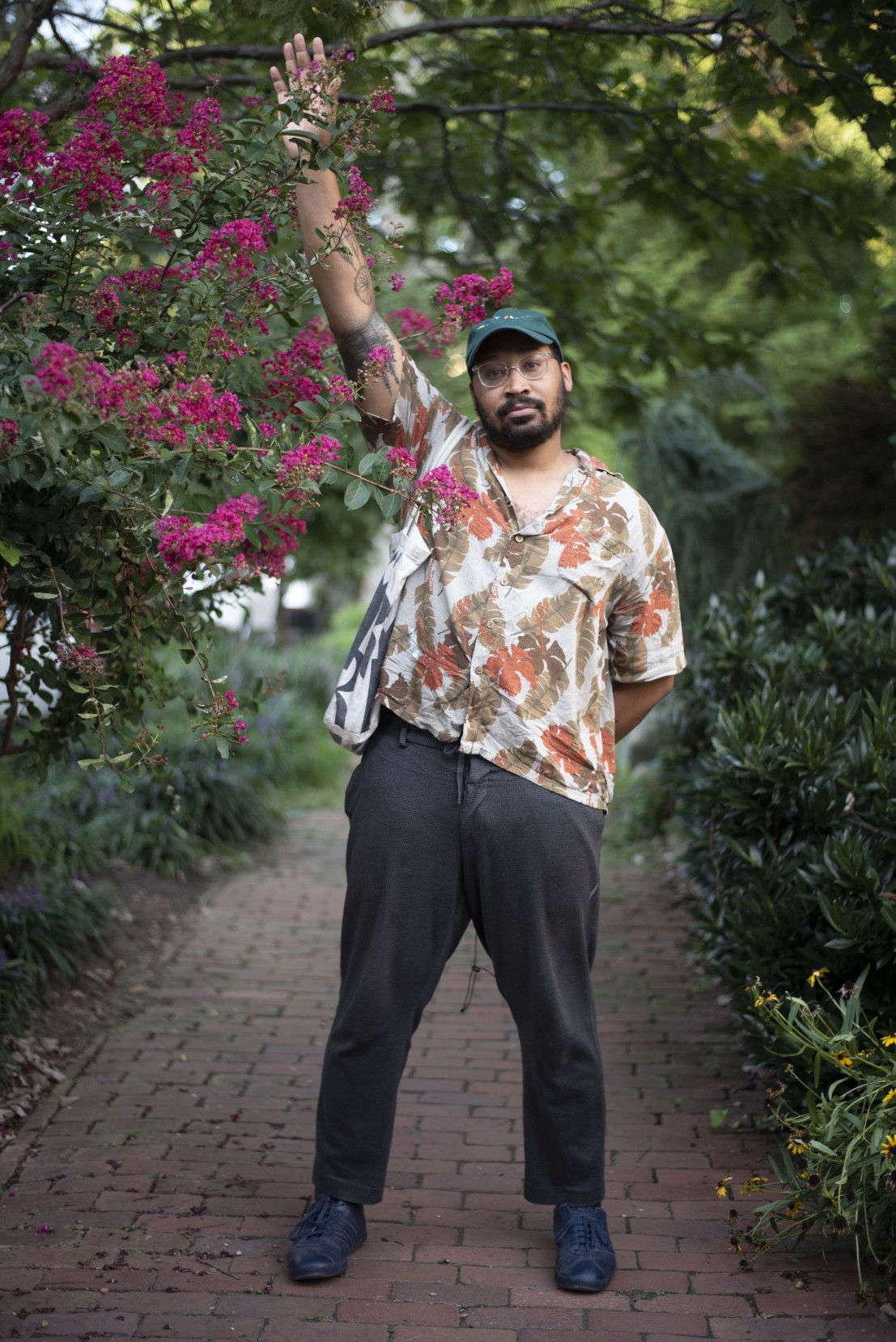 Despite enjoying the work, these genre acts didn't allow Strange to indulge the breadth of his tastes. "Playing in a punk band, most people want to be in a punk band, and I love that, but I want to do more" he says. Live Forever sounds like an assertion of self, from the styles it races through to lyrics which profess "just tie me up / I'd rather die than not be myself again". For Strange, this confidence was hard-earned. "It took a while to realise that I needed to start building my life around music" he says, "rather than waiting for music to catch up with my life. I needed more space, needed a studio, fewer hours at work… moving to DC and re-situating was half of that, and Live Forever was the other part. I've worked full time for the past ten years, but I quit my job and the bands I was in. All of the musicians I've spoken to were like 'keep your fucking job, because it's not a joke when you're out'. Even my Mom, who is a professional musician" he laughs. "But she's also my Mom, so she's worried about where my healthcare is going to come from".
Despite the stress of these upheavals, Strange set about recording the songs he'd written with a new band in DC. "I wanted to put together all the things I've had to keep separate, to do them all at the same time. When I initially went to record Live Forever we initially recorded 17 songs and I had a hard time believing that anyone could understand or digest the album" he admits. "When I was stuck I started breaking the album into movements: three or four-song movements across ten or eleven songs in different styles. We pulled a bunch of songs and also I found moments within songs to keep things coherent. I was so close to not putting "Boomer" on the album because I thought it was just too much".
Initial conversations with record labels seemed to bear his fears out: Live Forever was fully recorded and yet pitching it was proving to be a challenge. It was out of one of these pitches which led to Say Goodbye To Pretty Boy, the The National covers EP which became his debut. "That was such a random project!" he says. "We were trying to sell the record so we had a meeting with Brassland and they said they were too busy to take it on because they were doing the new The National album. I said 'oh I saw them last week in DC, I'm actually thinking of doing an EP of covers'…and I was just making it up!" he laughs. "I'd always wanted to, but there were no plans at all. The guy at Brassland said 'oh, send me a couple of those', so I left that meeting, called my drummer Carter and I was like 'dude, this might be the thing, we should do this'. We recorded it in two months, they liked it, so we decided to put it out before Live Forever".
Unsurprisingly, given the breadth of Strange's taste, a covers EP didn't have to be The National. "It could have been Courtney Barnett, Wilco, The Dodos, Battles… there are some discographies where there's so much I'd wanna flip, just for fun. It could have been Nick Cave. I love Nick Cave. I was thinking of doing a Stranger Than Kindness, or make jazzier versions of old Dirty Three cuts, that could be massive. But I'm saving those for now…"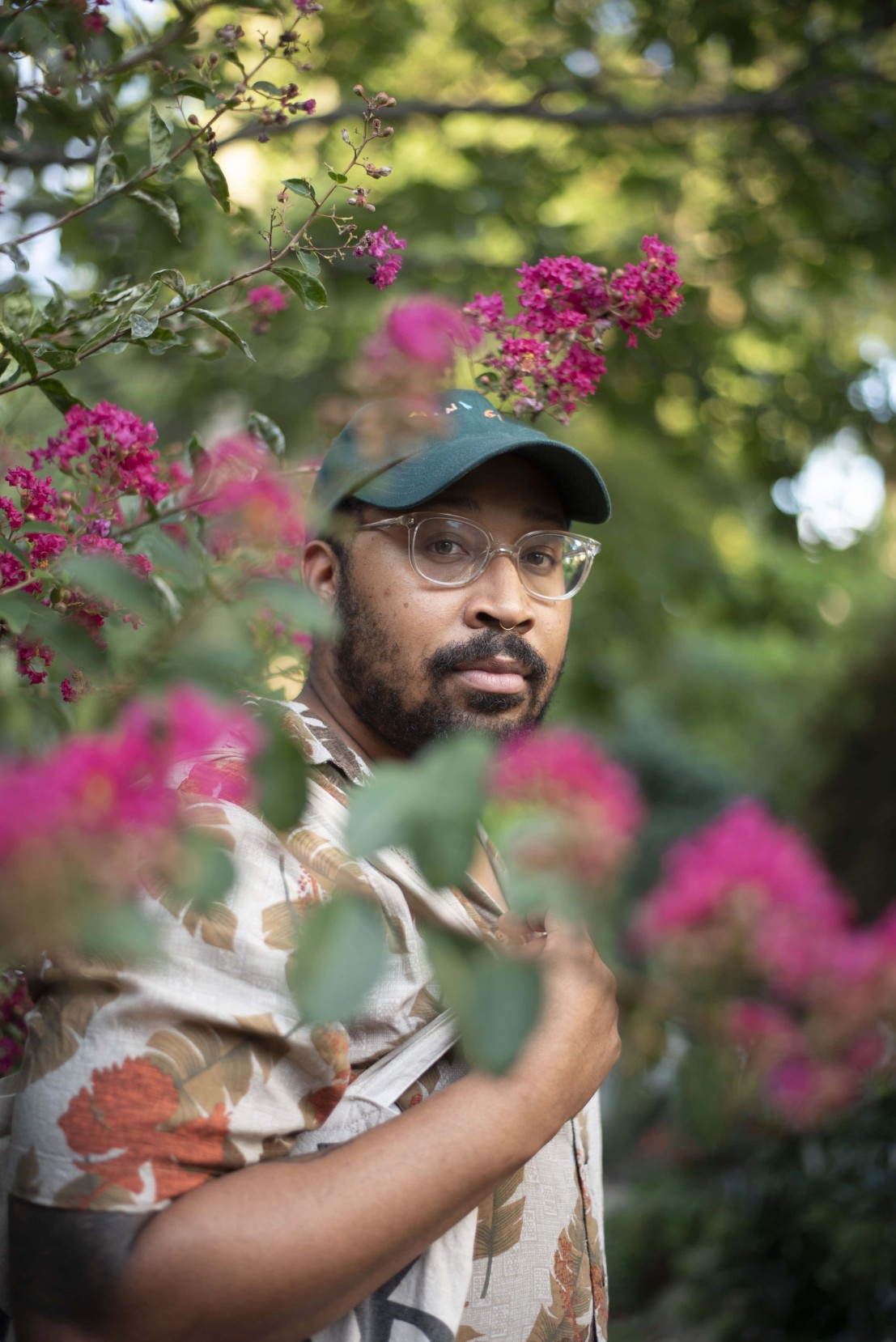 Another element of Strange's music is the process of placing himself at the heart of genres which have become synonymous with whiteness. "Pop, rock and indie music comes from Black people and Black history, which has been twisted and recategorised over decades. Just look at how music is classified: the last two Tyler the Creator albums were called hip-hop… those aren't hip-hop records! They're pop records: adventurous and futuristic pop. Look at Lianne La Havas: when I hear her I think Regina Spector or something - jazz-pop - never R&B. Or the new Yves Tumour album: that's a big-ass rock record, in my mind. It shouldn't be described as this experimental, weirdo thing: it's a rock record. The Isley Brothers were a rock band. Parliament Funkadelic is a rock band. I think of King Rule and I wonder: if I made "Baby Blue", would it be called R&B? I think so".
It's a mission statement which Strange addresses directly on the ominous "Mossblerd", where he spits "genres keep us in our boxes / keep us from our commas / keep us n***** hopeless". He explains that "these genre classifications translate into how much we get paid, or who gets to hear the music at all. It's another colonisation of people of colour, and I like to think of the music I make as a corrective for that. The real reason I can make rap songs, rock songs and country songs on one album is because we've always done that shit, honestly".
While grounded by the pandemic, Strange has kept busy in the promotion of his debut album and producing upcoming albums for bands from DC, New York and Philadelphia. It's now his full time job. He started sessions for his second album on the day Live Forever was released. "I'm just keeping on doing the stuff I've always done", he tells me. "I'm 31 years old, so I don't feel pressed, and I'm really glad that I don't feel pressed. Last year was a cool year, but I want to be a lot bigger than last year".
Live Forever is out now via Memory Music