"I'm actually super happy to just get the album out of my system," she says, sitting in a corner of the club that's definitely seen better days. "I was super afraid before I released it, and just before it came out, I was starting to analyse it too much, thinking it's not good enough: all these thoughts where you just finish something and you sit with it before it's out. But it feels really good to release it and see everyone liking it, I can rest my shoulders!"
The creation of new record Dream Girl began almost immediately after the release of 2017 debut Lovers, but the process was entirely different. Having gone through a pretty big change and parting ways with her musical other half Brady Daniell-Smith, this is Lotterlund's first outing on her own.
"I didn't really get to adjust into it - the key was to keep going," she says of the line-up changes. "He's a really talented musician, but we had like, different wishes and wanted different things. And in the end, we figured out that we weren't giving each other enough to work together anymore. I wasn't happy about how everything was and and neither was he so we just put an end to it and before we did that [and] I just started writing more music."
Although the breakup – so to speak – sounds like it ended amicably, it clearly affected how the music of Anna Of The North sounded. It feels like Lotterlund has broken free and is no longer holding back; Dream Girl is a more carefree listen than Lovers. As a solo project, it also gave her a chance to experiment with new styles and writing partners without compromise.
"I was a bit unsure of who I was by myself, but I think you can definitely hear in this album that it's freer in a way and it's more like different [styles of] songs and it's not put in like one genre. I think the old album was described as like quite similar, every song was the same kind of vibe, while this album is more like, I've been trying out a bunch of stuff and it's all happier and like, a bit funnier, more energy, but at the same time still melancholic and has those lyrics. If you listen to the lyrics it's not really a happy album, you know, but it's also a self confidence thing."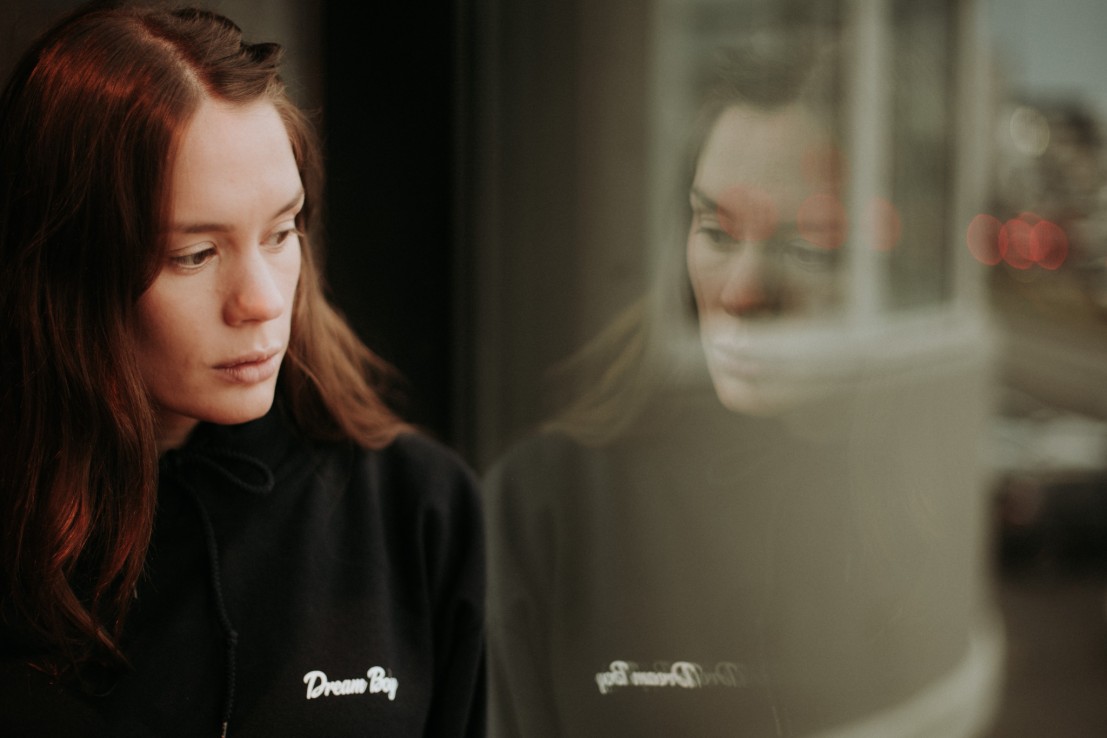 Working with new collaborators clearly opened up new opportunities for Lotterlund too, pushing her to work harder on songs she admits she'd previously never bother finishing by herself.
"I never like finished a song back then. I just made like, verse chorus pre chorus chorus, you know like that? So I like working with people because then you have to like finish, like when I say ah I'm bored, and I stop. I'd been writing with different people for the first time. I've learned a lot this year by meeting new people and everyone has different ways of working on things so it's been super challenging also, a really, really good learning curve.
"I didn't know really how I was going to make it by myself. It's quite scary as well, because I've always liked how I started doing music, or I've always done music in my room by myself. And then suddenly being in front of other people just trying to make something you know, it's like really fragile. So this has been, for me, so much tougher this year, but I'm trusting myself and my own creativity way more than I've ever done."
While Dream Girl chronicles Lotterlund's self-rediscovery, it's not the first time she's gone solo.Before she started making music, she moved from her hometown of Gjøvik in Norway, to Melbourne, out of fears she'd settle and regret it later.
"In Norway, I was like really comfortable, like everything was just chilled. I went to school, had like a job and boyfriend and everything, and I think I felt like I was pretty young at that time and just felt like 'shit, there has to be something more', so I started travelling. It's been really good growing up in the safe and everything, but I think traveling to be by yourself for a bit and having to like figure things out by yourself; like in Norway we have like a school system, you get into school, everything's kind of sorted out for you.
"Traveling for me was like 'shit I have to like find an apartment in a place where I don't know the language' you know? It was just super super hard and I remember like sitting outside in the park crying because I could not get a place to stay, like it was so hard and I was probably that like, girl with that super weird accent you know? But in the end I figured out a way and that's really helpful for me to see that can be really hard out there."
It was there where she met Brady, and they began producing music together up until recently, and those experiences of being alone for the first time in a while seemed to be reflected on 'Dream Girl's first single, 'Leaning On Myself'.
"Some of the songs are kinda inspired about me probably not being perfect. 'Leaning On Myself' is more of a song about how I wish I was; you know what I mean? I wish that I was like that, leaning on myself, and didn't care about anyone else.
"I think it all this to say like leaving Brady, leaving the duo and stuff, it was just a free year where I made all the decisions and I felt like I was in creative control and yeah I think that might have influenced that. Who knows what the next album will sound like but I think that with the freedom, I kind of went all in and just tried everything and this is what happened. This music that came out of it, you can kind of hear it's like much freer."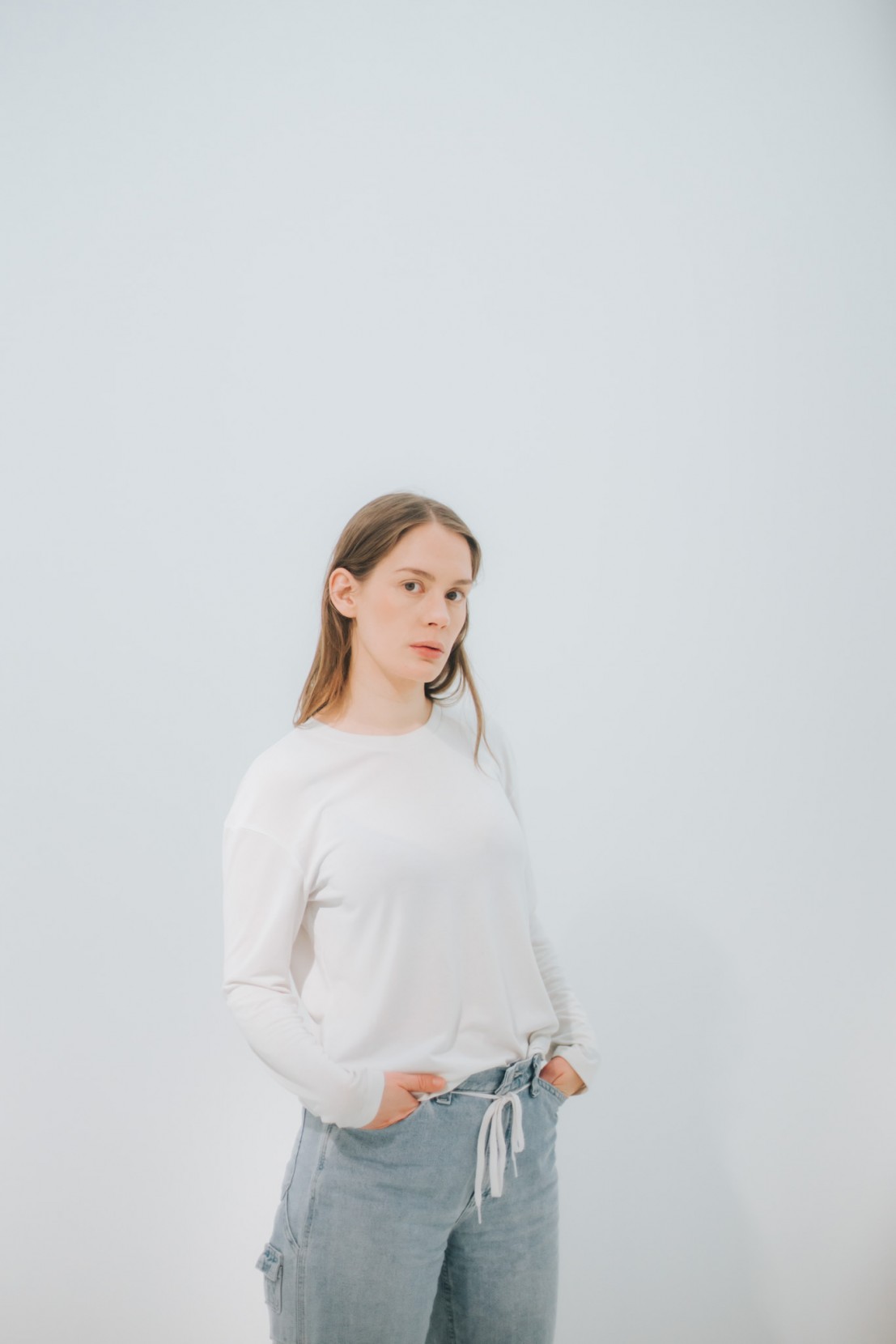 Most of the album's concept focuses on the idea of the 'dream girl' not being a real person, and rather is about just becoming comfortable in oneself, letting go of any expectations you hold yourself to, and not taking yourself too seriously.
"Dream Girl in itself, there's some songs where I wish that the situation was different. I wish in my head I was thinking differently and there's songs about how I wish a dream world or like a perfect world would be. The name of the album isn't about a perfect girl with like a perfect body, like perfect doesn't even exist, it's not anything to do with beauty either she's like what I wanted to be, my own dream girl, and I wished I was like happy with myself. My dream would be to be like, totally one hundred percent comfortable with who I am and my thoughts and like understanding myself and being zen. That would be awesome."
And with that, there's an irony in the title, similar to how 'Lovers' was mostly a breakup album. But the dream girl concept became an alter ego for Lotterlund, in performance and in a way that allowed her to have more fun with her sound.
"I think I'm never going to be like a big, big, big pop artist. I love pop you know, I think pop is great and makes me happy and I don't know like, again that song, 'Thank Me Later', we went in the studio and that was what came out. I love that it's funky and fun. I love the fun in it. I think to me as well I've always been a bit ironic with myself like I'm not not taking myself too seriously.
"I think that this album reflects me as a person way more than 'Lovers' did in a way. But I have the Lovers side as well. I have the dark. I think like remember I asked my mom once, I remember that I was in Melbourne where I felt like really lonely and really depressed, and was I just starting to be like 'am I like really depressed?' you know? And I just felt that it was so it was so dark and I called my mom and it's like, 'have you ever thought that I'd be like more than normal?' And she said, yeah. I think like I have both sides like I can be really happy and really really, really really dark and I think like the 'Lovers' part is like one side of me which is like bipolar, haha. But I think like I have both sides so like I can be energetic and then I could be like the darkest you know."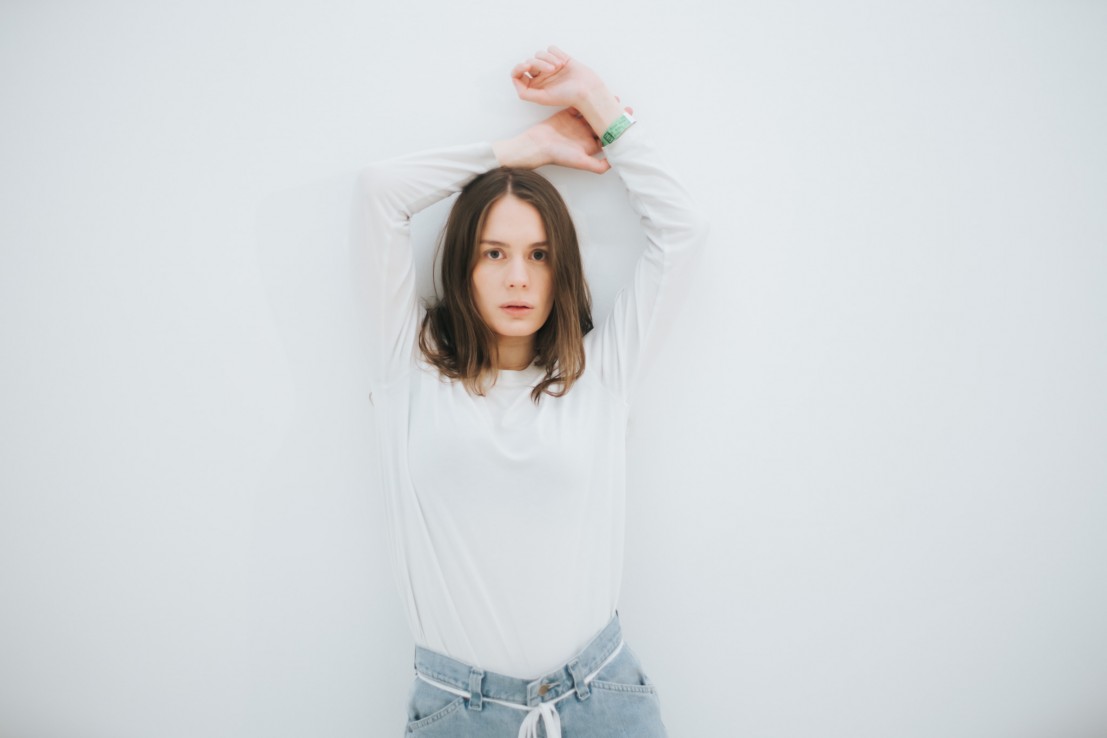 The imagery surrounding the record is much more playful, in keeping with Dream Girl's cheekier lyricism and funkier melodies. On the album cover she sits atop a crushed car bonnet, wearing angel wings and elf ears, as if in some sort of dystopian fantasy land (that acts as a brilliant descriptor for the social media sites she'd come to mock later on), and the single artworks feature cowboy hats, birds, flowers and more, all with colourful backdrops; a stark contrast to the minimalistic white clothing and walls of 'Lovers'. It all adds up to Lotterlund appearing more confident and experimental in her artistic self.
"I just did a music video shoot with a guy in LA and he had this idea for a music video and he was like 'you can do whatever you want'. And I was like, can I have elf ears? Like, yeah, let's do it. And that was it. So I got my elf ears. Like that happened before I chose the name for 'Dream Girl' like everything just organically fell together. The song and putting the elf ears on and the angel wings, it feels like we're not real anymore, you're not human, like no one can touch me, no one can hurt me. I feel that somehow a really good thing came together with just spontaneously throwing ideas out there, and I think that's who I am as a person as well; spontaneous and just like yeah lets do that, suddenly, you'd be like, wow, shit we have like a concept. I think that's really cool. I've learned this past year that nothing is wrong. We just have to try stuff and yeah, you never know and something really, really good can come out of it."
It's interesting that she'd mention this record feels like a more accurate representation of her, as she always comes across quite candid on her social media. Her Instagram name sits alongside the phrase 'weird ass white girl', and on various photos she'll zoom in on a 'flaw' like a belly roll in a picture, for example. Breaking down the social media fourth wall comes naturally, and it's like the freedom has always been there, just unlocking it artistically has taken some time.
"I think I have my flaws and everything and when it comes to social media, I'm proud of who I am and like my body and like being a woman, I have nothing to hide. Social media is weird anyway so why not just go with it? I'm never going to fake my identity or who I am, I've always been weird and always just claimed it before anyone says it. It's crazy, and of course I think about that you know, like, algorithms and stuff and like how crazy that things are and like, of course it would be cool to be the biggest user or whatever, but at the same time it wouldn't because I think everyone is struggling to be something and when they get to that point it's not fun either. I mean, I think we need to like, just enjoy what we have, and that's super cliché."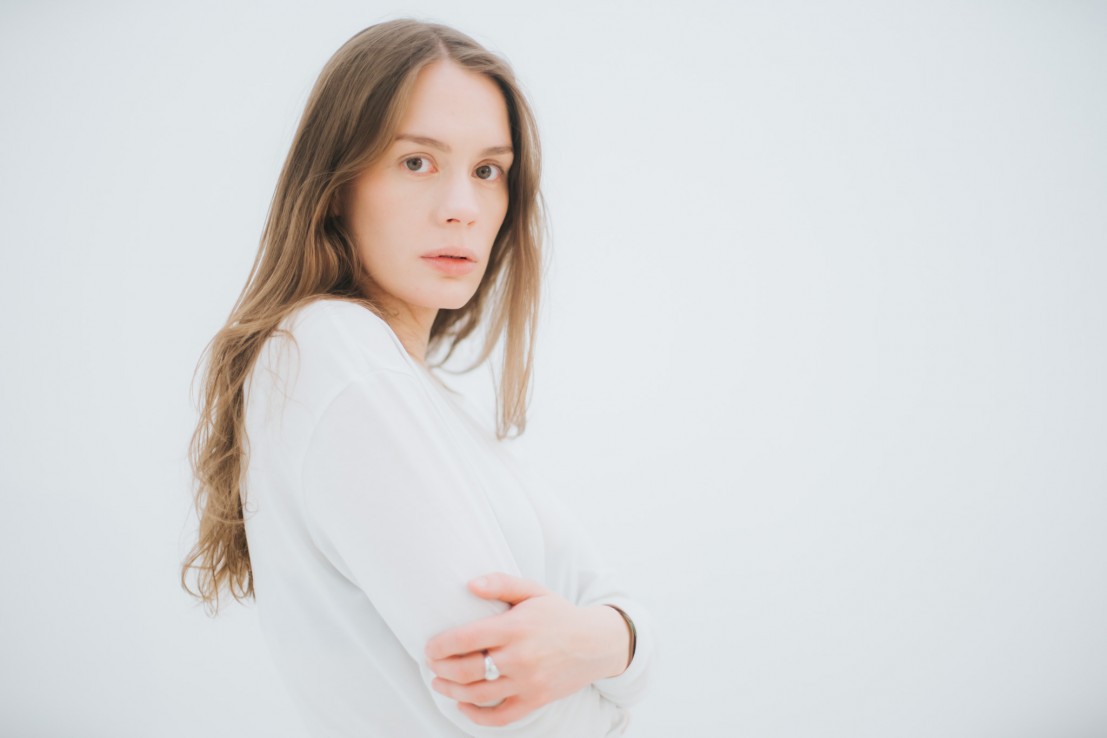 As we speak, Lotterlund is mid way through touring Dream Girl for the first time, and it's clear the confidence she's had in her personal life, and since found in writing by herself and with new collaborators, is translating to the stage.
"I feel it's easier to be more self confident with this music because it's more cheeky and like, if I was going to be an actor or have like an have a role in some movie or something, that role would have be close to who I am because then I can act better. I think this music makes me act or perform better or be better. My friends as well when they hear this, they say this sounds more like you. Again like 'Lovers' I like performing, and I think it's super fun like dancing, but there's like parts of it where you can kind of hear like that album was 50:50 me and Brady, and like we had to meet in the middle and you take that song, I take that song so yeah, these songs they're just kind of like all me."
Throughout our chat, Lotterlund keeps mentioning bits about how the next record will sound, so there's obviously no stopping her yet. It sounds like she's happy to try any direction next.
"I just feel like it's healthy to have a goal like next level something to look forward to, you know, because that, that keeps us sane. I just think for me I want to be happy and be 100%. I don't create anything just to create, and I kind of do it for myself to get what I have inside of me out, like it's just who I am, and I can't like force myself being sad, I can't force myself being happy. So like who knows what the next album might sound like? Maybe I'll be like really angry."