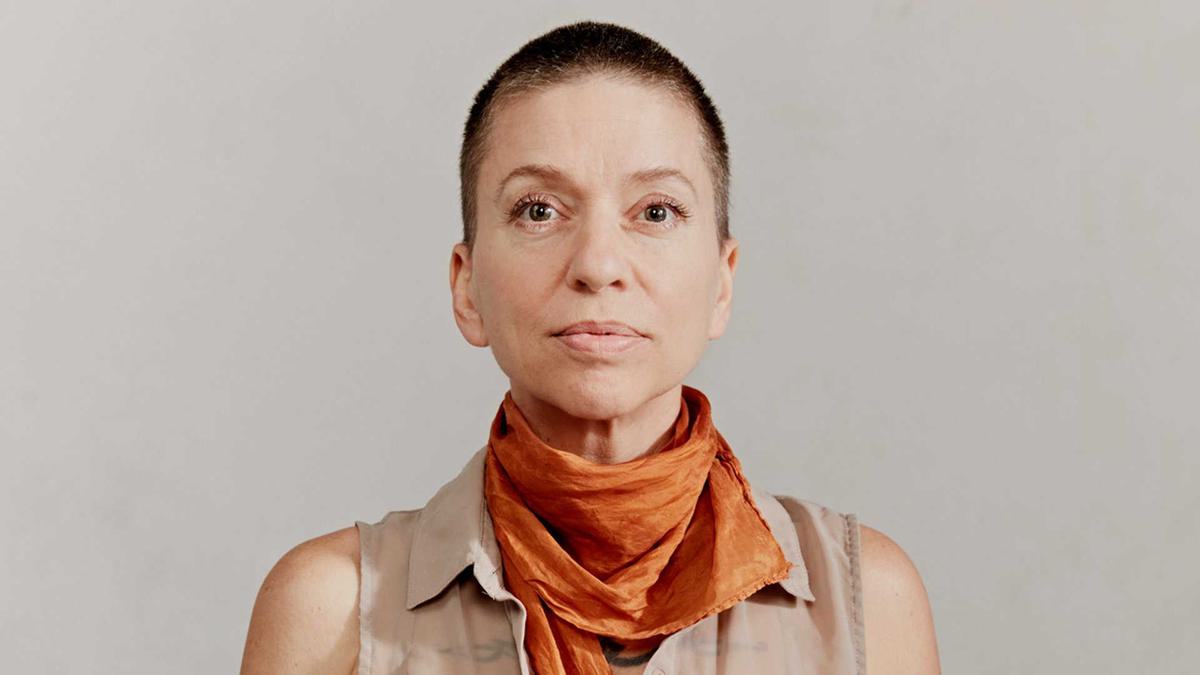 Ani DiFranco's Personal Best
22 June 2023, 09:00
Feisty and provocative, Ani DiFranco's Little Plastic Castle was one of the defining albums of the '90s. In celebration of its 25th anniversary, she looks back with Alan Pedder on her extraordinary career.
When her landmark live album Living in Clip propelled Ani DiFranco from cult hero to near enough a household name, the notoriety came with more than just a gold disc and a bigger box office draw.
A whole new set of rules and impositions came into effect, and DiFranco was not inclined to play along. With Little Plastic Castle, released the following year, DiFranco clapped back, not so much with vitriol but with wry and razor-sharp humour that cartwheeled through the minefield of people's expectations, poking fun at her critics and, crucially, herself.
From its pointedly clownish artwork to the cosmically quotable singalongs, of which there are many, DiFranco's self-amusement comes gloriously through. But there's a tenderness to the album too, with songs like the radically forgiving "As Is" and the slightly eerie "Two Little Girls", which grapples with a former lover's descent into drug addiction.
Twenty-five years on, Little Plastic Castle still stands tall among DiFranco's voluminous discography. In light-heartedly skewering the trappings of fame, she only made herself more famous, gracing the upper reaches of the Billboard charts for the first time. Then, having made her point, she pivoted away, releasing three albums within the space of a year and settling into a second act defined by a more experimental, collaborative approach that owed as much to jazz and funk as it did to her acoustic roots.
"It's kind of mindblowing how long and sumptuous the journey has been," says DiFranco when I call her up on Zoom. She's at home in New Orleans, where she lives with her husband, two children and sidekick Lefty, their long-legged dog who wanders in and out of frame as we chat. Three decades deep into her career, DiFranco admits she has mixed feelings about looking in the rearview. "It's honestly hard for me to go back and revisit anything that I've ever recorded because I'm not satisfied with any of it, to some degree or another," she says with an apologetic shrug.
Having started Righteous Babe Records in 1989, when she was just 19, DiFranco put out at least one album a year for the next decade – a breakneck pace that didn't allow for much in the way of reflection. Albums were recorded as cheaply and quickly as possible and touring was incessant. Some suggested she might be too prolific for her own good, but with the success of Little Plastic Castle, DiFranco proved them wrong. "I do think Little Plastic Castle is one of my better realised records," she says. "I think myself and my creative partner, who was also my partner-partner at the time, were on a roll. We were really resonating with each other in the studio, so I think that it came out kind of cool."
Still, when it came to remastering Little Plastic Castle with Heba Kadry for its anniversary reissue, DiFranco found that there was only so much she could tolerate. "I listened to two songs and they sounded really good, but I had to have someone else go through the whole thing and compare the old mixes with the remasters," she says, wincing. "It would melt my brain to go listen to it from start to finish, for sure. I just couldn't do it."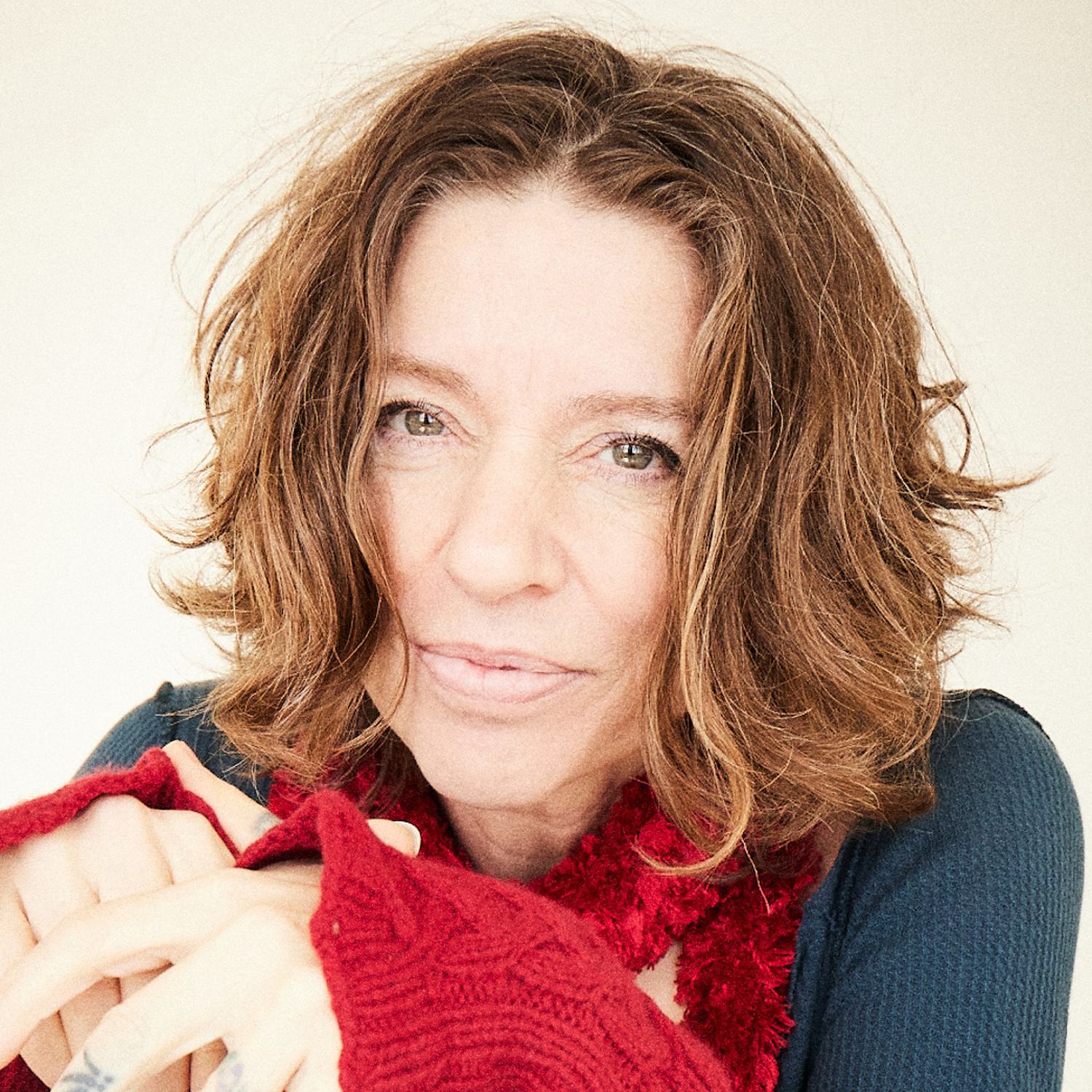 What DiFranco does enjoy about looking back is the chance to really sit and take stock of the community that formed around her music and how those relationships have deepened over the decades. "With the reissue of Living in Clip last year, I guess I didn't expect how touching it would be to put it out there and have the community that appreciates it sort of come out of the woodwork," she says. "All the love around that record made me feel really grateful and blessed, and I'm sure I'll feel the same about Little Plastic Castle."
Included on the reissue are 'bed tracks' versions of "Gravel", "As Is" and "Two Little Girls", which DiFranco rescued from the master tapes of the first Little Plastic Castle sessions, recorded with just the rhythm section of Jerry Marotta (Peter Gabriel, Indigo Girls) on drums and Sara Lee (Gang of Four) on bass. "I think it's really interesting to hear those songs with the original guitar and vocal, which I decided to overdub for the album for whatever reason I had at the time," she says. "There was a lot of hilarity and banter between the songs, too, and that was a real trip. I held back on sharing all of that, but wow, it was a real time warp for me!"
Having published her first children's book, The Knowing, earlier this year, DiFranco is looking ahead to her next studio outing, which will see her teaming up with Low and Charli XCX producer BJ Burton for an album she thinks will be "a real departure, sonically." "I'm really psyched about it. BJ has done a lot of work with one of my favourites, Justin Vernon of Bon Iver, and now he's applying his mad genius to my new songs."
But first there's the matter of her Personal Best. When asked to pick the five songs she's most proud of, DiFranco's task was daunting. "I didn't know where I was gonna go with this, because, for me, 'favourite' doesn't really compute. A mama can't go around picking favourites, y'know?" she says, laughing. "The first thing I thought was, 'Oh well, I should just pick five audience favourites,' and then I thought, 'No, fuck that.' So I ended up just picking five of the songs that I'm partial to, whether or not they happen to be the most popular."
ANI DIFRANCO: There's just something about this song that I feel very tender about. It's one of many songs that I don't feel like I realised quite as well as I could have on recording.
I think the recording of the Reprieve album maybe happened at a time that wasn't the right moment for me. It was an unfocused Ani that documented that song, and I regret that a bit because I think it's a badass little song. And I play it live a lot still. Usually at that moment in the set when the whole thing comes way down and it feels like there's enough room to put something very quiet and subtle into the air.
Weirdly, I wrote this song in Japan, which feels like a very long time ago now. I had been out there on tour and stayed on for a week at the end to do some sightseeing. I went to Kyoto and I went to Hiroshima, which was very affecting.
BEST FIT: Ah, so that explains why there's a tree half-destroyed from the atomic bomb on the album cover.
[looks surprised] Oh, yeah, that's right. I'd forgotten!
Well, while I was in Japan, I met a Frenchman in a café and we had a brief encounter that was just so out of time and space and out of body for the both of us, and that's how the song was born. I wanted to write about the sort of encounter that's not a storybook thing, but rather something like two maybe somewhat broken people who intersect and comfort each other, briefly. It's not beautiful and it may not be lasting, but it's real.
I was also sort of thinking about the world of soulless, commercial art and music that so many people are ingesting, and I guess in this song I'm positioning myself somewhere left of that. You know, like I might be a little rough around the edges but I'm real. I've got that.
Correct me if I am wrong, but I think this song is associated with another important stage in your life because it was the first time you worked with Mike, who you later married.
Yeah, wow, it was definitely a turning point for me. That's true. You're much better at context than I am [laughs].
I remember organising a recording session that was maybe ill-conceived because it was in this little apartment that I was living in at the time, in New Orleans, and it wasn't really suitable. It didn't really have a studio ambience, so it was kind of a mess. Anyway, I flew in an engineer and Todd [Sickafoose], my bass player, and we'd planned to record in the first week of January. Except, of course, I went out with a friend on New Year's Eve and got deathly ill. I was so stuffed up that I couldn't sing at all.
It's the only time I've ever had a recording session scheduled and had the people fly in but not be able to do it, so it was a real bummer. The whole thing was a wash so I had to start over, and that's when Mike, who was a new friend at the time, stepped in and became the engineer because that first session didn't work out.
It's interesting, because later on that year Hurricane Katrina forced you to finish the recording of Reprieve up in Buffalo, New York. So that was two recording sessions that didn't quite work out. No wonder you were unfocused. There was a lot going on.
Oh yeah, that's right. Honestly, it was so long ago that I can't quite remember the sequence of things, but it was definitely in that same time period.
One more thing: This song starts with a noise that sounds like a muffled, distorted gunshot, and I was wondering what the significance behind that was.
Oh, gee, well, I didn't go back and listen to the album recordings before doing this interview, because that would make me sad, so I don't really remember that detail. But, you know, I had this gizmo that made a lot of crazy sounds and I was very into it at the time. I was just messing around with all the samples, and I think maybe I needed somebody to tie my hands behind my back with that…
But, as you say, this was the first foray in working with my husband, and I think things got even better and more effective later when I empowered him more. On that Reprieve album, I was still insistent on making my own wild and questionable choices [laughs].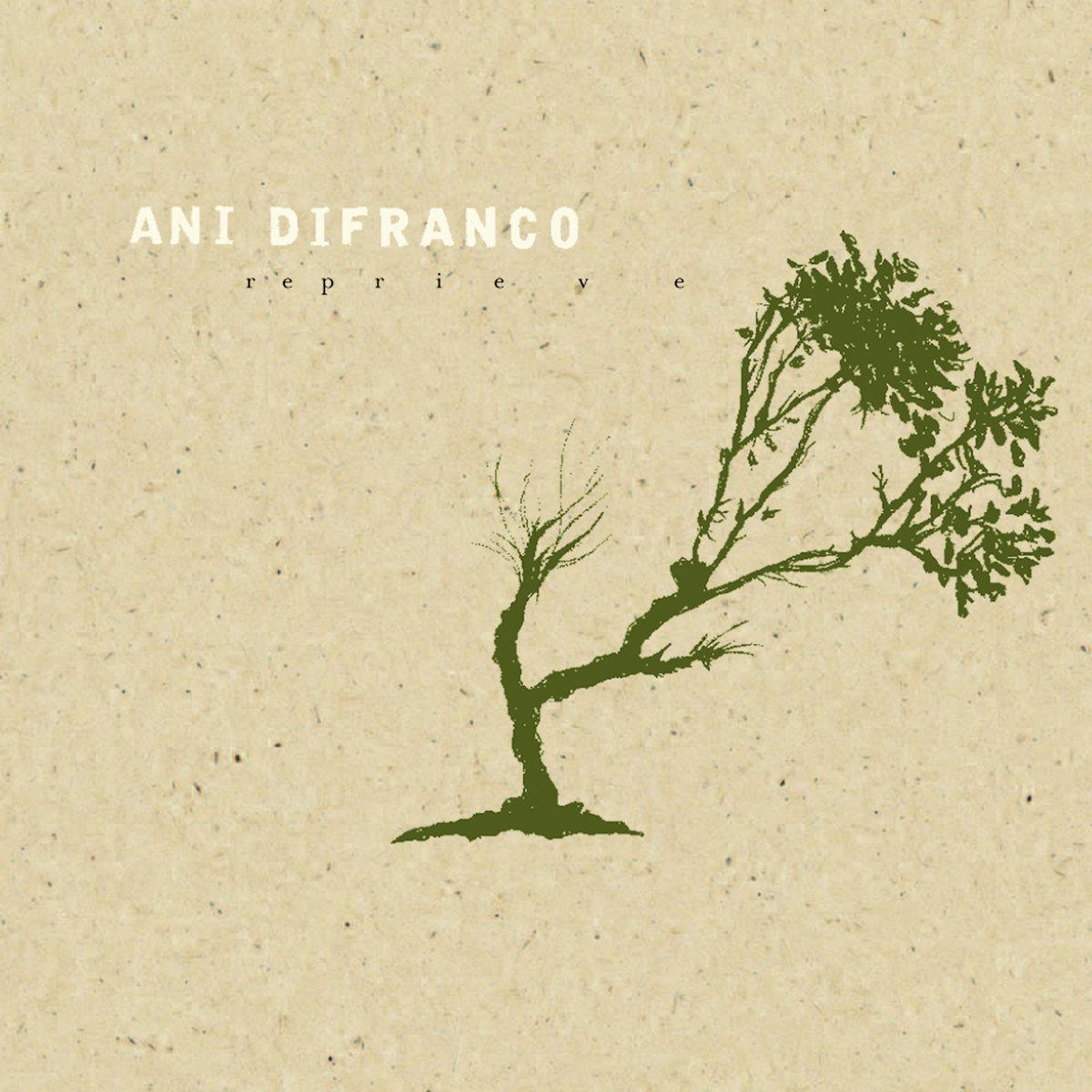 "Allergic to Water" (2014)
ANI DIFRANCO: This song is sort of a metaphor for what my life in the public eye felt like at the time. It was just my way of speaking to the fact that sometimes that thing that sustains you is the same thing that hurts you. Like, you can't not drink water, but what if it's torturous to drink it?
It actually started with a conversation on the bus one night on tour, with Heidi [Kunkel], my friend and Mistress of Merch. We were talking about allergies and she said, 'Oh, have you heard that some people are allergic to water?' and we were all like, 'No way, that's actually ridiculous.' But it got my songwriter brain going, you know? And hopefully the song is wide open enough that you don't have to be a public performer to find yourself in the song somewhere.
BEST FIT: There were two recording sessions for this album: the first when you were very pregnant and the other when you had a tiny little baby to take care of. What do you remember about that time?
Funnily enough, in retrospect, I couldn't tell you which songs I recorded and sang while very pregnant and which were on the other side of the birth. You would think that with your diaphragm and everything all squished and pushed up it might not be possible to sing so well, but I can't really tell. But then again, I feel like my voice changes every moment, depending on so many factors. Whether you're eight months pregnant or just having a bad day, sometimes you just can't sing.
But, yeah, this record was made at a time when there were a lot of growing pains and adjustments going on. And it was a hard record to make. The process wasn't seamless. It wasn't done at one time and in one place and it wasn't one team. I had to sort of just pull it all together as things deconstructed and reconstructed around me.
You ended up having to produce and mix the whole thing yourself, right?
Yes, and that was sort of happenstance. I had hoped to have my partner mix and produce it with me, but it was just too much at the time and so I ended up doing it on my own and that was very challenging. Especially as I was at a point in my life where I had been moving away from being my own mixer, my own recordist, my own producer and relaxing a bit into delegating stuff to people who actually specialise in such things, which had been such a big revelation to me.
In the beginning of my career, it was just a matter of not wanting to wait on some mysterious expert who I didn't know to come in. But, later in life, I got to know a lot of people who are really good at mixing, engineering and producing and such, so it became very natural for me to step back a bit and let those people with more skills step in. It wasn't like the early days, when there was something that felt so artificial about trying to somehow find a team of professionals when I was just in my own crappy little studio.
For sure, and you definitely wouldn't have been able to knock out one or two albums a year, as you were known to do at the time!
Right! It felt so artificial, this whole thing about trying to get into a world that I didn't have any connection with. Trying to find the right people, trying to seduce those people, and then having enough money to pay them.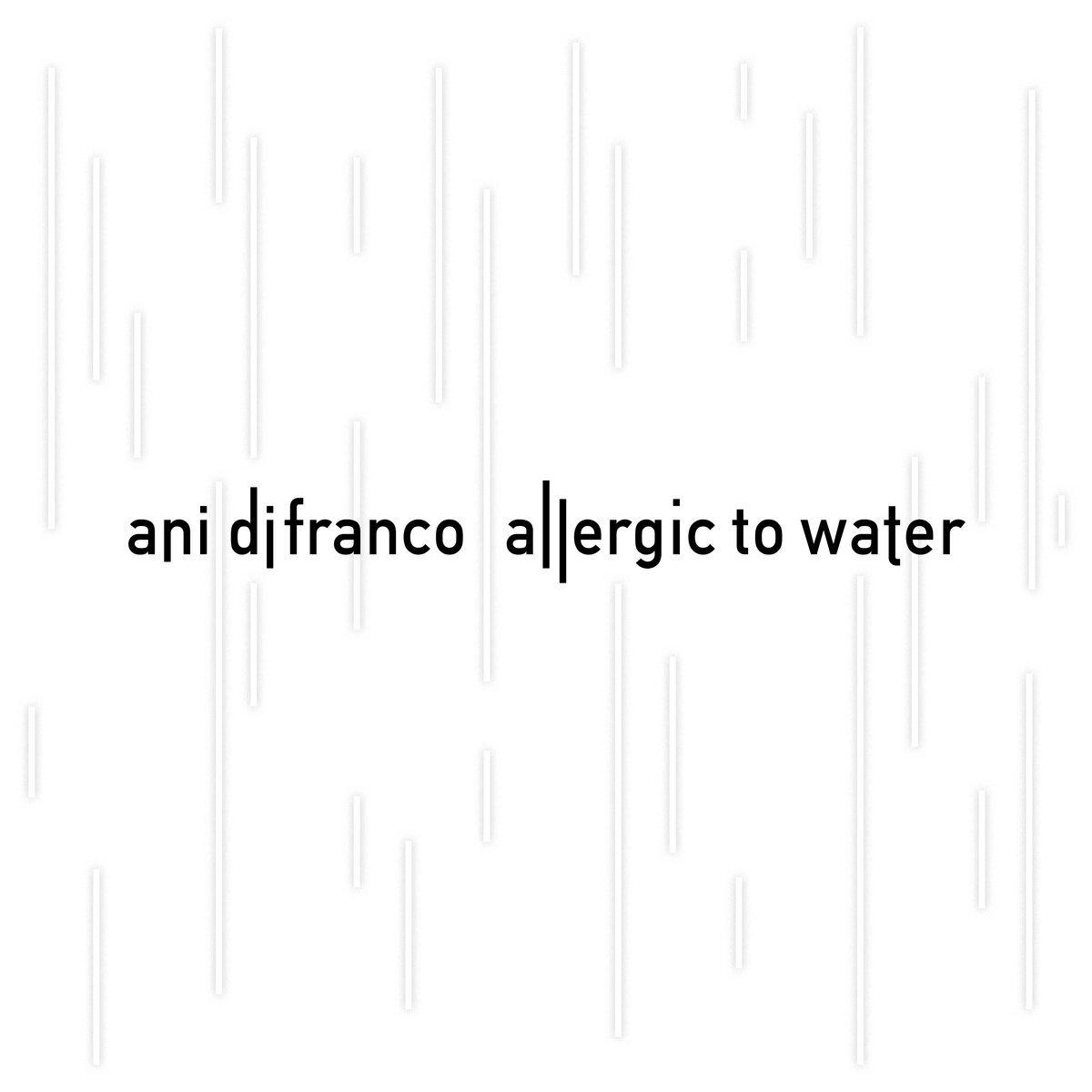 BEST FIT: I'm really happy to see a song from Up Up Up Up Up Up on here, because that's the first one of your albums that I heard. So, tell me, why "Everest" from this wonderful record?
ANI DIFRANCO: That song is dear to my heart because it speaks to an adventure I had to a tiny island called Bequia, which is right above South America. My partner at the time got us there on some strange pretext and it was such an incredible trip. Only about 5000 people live there, and the bay is too shallow for cruise ships so it's not overrun with tourists. It's not super developed and at the time a lot of people lived without electricity in their homes. It was just very simple living.
We made friends with these young men, who were probably about 17 or 18, on the second night we were there, and then they just showed up the next morning at dawn on the porch of the little house that we were renting. We ended up just hanging out for the whole rest of the time, because that's what you do on Bequia, you hang out.
I remember one evening they said they were going to make us a traditional Bequia stew, and they put on their flippers and jumped into the ocean and speared a bunch of super colourful fish – one of them even picked up a lobster – and made a delicious fish stew for us. You know, it was just so wonderful to be taken in by these young men and really feel like we were friends. So this song, "Everest", is about these beautiful memories that I relish. And I think it speaks to what probably most human beings feel in those moments when all the social and cultural divisions that separate us fall away and we can shed all those veils and really connect.
It sounds totally magical. Listening to the song, you really get the sense of a change in perspective, especially when you flip the lines to sing about the heights of the Pacific and the depths of Everest.
Yeah, I mean, I could go on and on, but I'll tell you this. When I showed up on Bequia and I saw people sitting in the dark on their front stoops at night, because they have no electricity, I felt sorry for them. That was my perspective when I arrived. But by the end of our trip, I thought, 'Holy shit, I feel sorry for me.'
One night we were sitting on the stoop in the dark and one of my new friends just started to talk about the moon, and it was so lovely. You know, I didn't think that a 17-year-old boy would ever wax rapturously about the moon. And there were other moments like that. We would have dance competitions in the road, singing together and just appreciating what was around us. So, yes, I left Bequia with a very different perspective on life. I was able to step back from myself, look at my own inherent biases and question all that.
Were you able to carry that with you into other songs on this record?
Yeah, I think so. I mean, this was in the '90s and I was still very much growing as a person and already questioning a lot of my own assumptions in other areas. Like the song 'Up Up Up Up Up Up' is a song about questioning the structures of thought that so many of us are born into and sort of forcefed or whatever as a young person. I was questioning the religious and patriarchal basis of my culture, and all of the assumptions and framing and ways of thinking and looking at things that come with it. So, not just in this song but in others of that same time period, there's a lot of 'Whoa! Let me just put that down and try to figure out what I think.'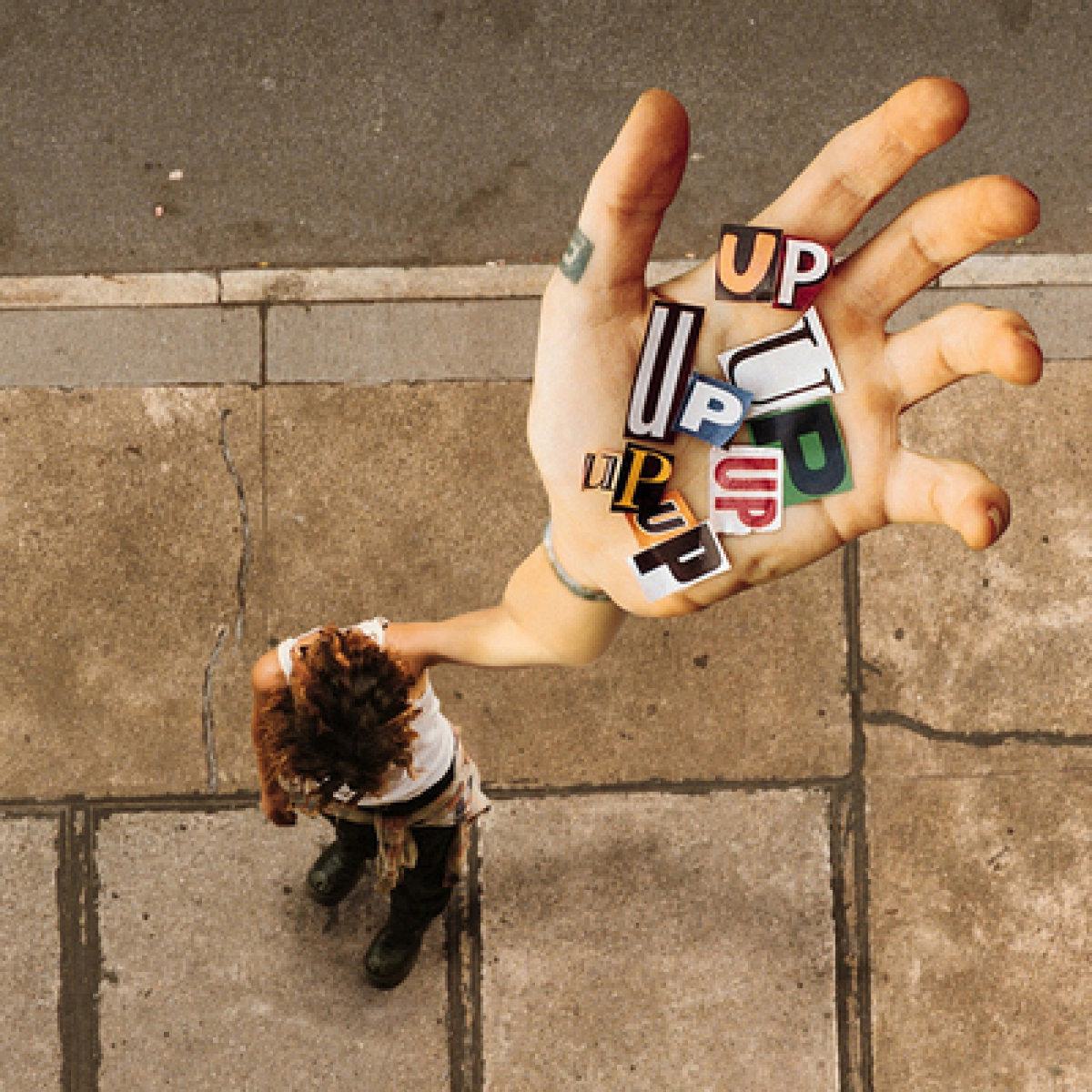 ANI DIFRANCO: I wrote this song for a friend, and I don't talk about where it comes from all that much, just for the sake of discretion. But I guess I chose this song because I love it for the same reason I love all Bill Withers songs. You know, there's so much compassion and forgiveness, warmheartedness and humility in all of his songs, and that's, er, not really a feature of my songs. My songs are all about, y'know, 'Fuck you! And you, and you!' [laughs].
For myself, I have always wanted, and still want, to write more songs like "As Is" – songs that are understanding and loving and about giving people a second chance. I want to talk about that, and of course, I also hope that I am that kind of person. What so often enters my songs is some kind of struggle, but I do think that just writing a song that says 'It's okay, I still love you' is such a valuable thing to do, and I hope to do more of that before I kick it.
BEST FIT: I think you definitely went in that direction with your last album, Revolutionary Love, wouldn't you say?
Right, right. Yes, thank you for recognising that. Maybe I am finally realising my subterranean goal!
Your inner Bill Withers is coming out.
Yeah! It's like, what would Bill do? What would Bill be saying here? Exactly, thank you [laughs].
I think now, when I write songs, I'm much more tuned in, from the beginning of the process, to where I am standing when I want to tell a story. And I want to be standing next to Bill when I tell whatever that story is.
It's a good ambition. So, even though you wrote the song about someone specific, I feel like we can all recognise ourselves in this song. Have there been times in your life where you're singing this song on stage or something and you're like, 'Oh, wait, actually this is me'?
Oh, yeahhh. I mean, I think I've spent much too much time and energy in my life toggling back and forth between 'You suck,' 'No, I suck,' 'No, you suck,' and so on. And I hope that the energy that's contained in that song is like, 'We all suck, and it's okay.' You know, let's not get so wrapped up in that.
Often it's the sort of classic calling-out songs of mine that are audience favourites. The songs where I'm calling out something as big as patriarchy. And you know that a lot of people do need calling out, but I think even when you're looking from that perspective, privately you know that the finger keeps looping back around. Like, I see myself as just as fallible, but that's not as virile a place to write from. It's harder to access that when you're writing a song.
That reminds me of your song "Sick of Me" from Reckoning where you're like, "The songs, they come out more slowly, now that I am the bad guy."
Oh, yeah, that song. Yes, exactly. It's that thing about having to look at and really face your own demons. That was a whole period of reckoning. And there you go, there's the album title!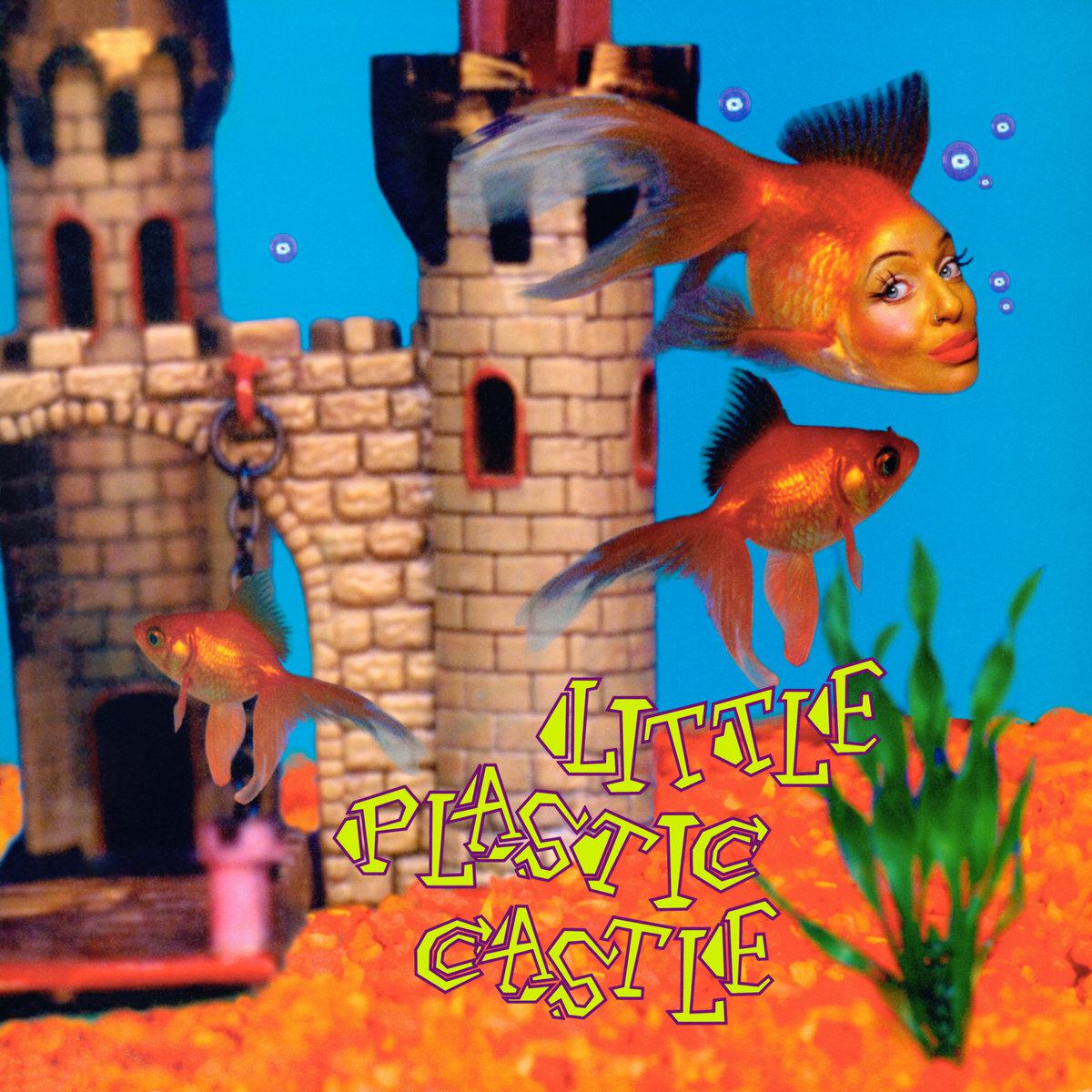 ANI DIFRANCO: Why have I chosen this song? Um, I guess I feel like I tapped into something with it. I feel like it's a well-made song. I feel like I pushed myself. You know, I don't play guitar as much as I used to. I don't live in music the way that I used to. I have kids, I have this and that going on. So a song like "Bad Dream", which has a lot of chords and a lot of changes, is something that's more rare these days.
Writing songs in that way was something that I was doing a lot around the time of Reckoning. I was young, I didn't have children, and I was suddenly actually very alone. You know, I had been through a divorce and I had nothing but time with my guitar, so I was writing from a different place. I had more time to really go deep and allow the jazz influences in me to come out. These days, it can feel more like this sort of practical endeavour. Like, I know that if I write a complex song with a lot of chords, I'm not pleased if I can't sustain the focus on my music and my playing enough to remember it and pull it out when it's time. Because I can only visit my music now, you know? I don't live there. I have to live with my children.
So, yeah, "Bad Dream" is a song of a type that I probably don't write a lot of these days because it's too hard to keep that ball rolling. But, you know, this time I went for it, and I like that it sort of sounds like an old standard, in a way. I do play it on stage when the moment provides for it. Again, it takes a room that's been quieted and is focused. There needs to be room to go there. But I have found it very gratifying that when that song hits, it hits hard. It hits me hard, anyway. And I have felt that with the audiences. Like, there's a real oneness that happens during that song when I am totally present in it.
BEST FIT: You described Revolutionary Love as like a breakup album without the breakup, which speaks to all the pressures of being a touring musician and a mum and holding down a relationship, and this song is one that really seems to tie all those things together, thematically.
Yeah, I think the whole record moves in and out of the macro and the micro. I mean, with the song "Revolutionary Love", I can apply it to my primary relationship or I can apply it to macro relationships within factions of society and this big social relationship that's playing out in America. There are various ways to think about and direct what I'm saying when I'm playing that song, but "Bad Dream" is definitely more on the personal side. But it's still the same intention of, you know, trying to show up for each other. Trying to forgive each other. Trying to work together and not against each other.
I think we've all been blindsided at some point by the strength of someone's feelings about something we had no concept of. And I think this song really taps into that.
Yeah. It's funny how, even in a marriage let alone a society, two people can be having such different experiences of the same moment, the same everything. The stories that we tell ourselves are our reality, so two people can sit across from each other at the same table and be telling very different stories.