"Vocally I'm an R&B singer but I love sitting on hip-hop beats," 22-year-old singer/songwriter Amun explains as she breaks down her sound. It's flush with an appreciation for both genres as her vocal shifts smoothly between lines led by sharp melodies and those delivered in the throws of a quickfire flow on her debut Separate EP released last year. The British-Somali artist opened up the door to her world across the five tracks acquainting listeners with an intriguing sonic identity and a fierce statement of intent: "Don't come at me with that typical shit" she spits as she takes aim at the other half of a relationship gone sour on lead track "So Cold".
Perspectives like Amun's have become an ever more powerful voice of reckoning in recent years. "The new EP is all for the girls. The world that we live in is so male-oriented," she tells me, sighing. "You go out to some shows and there's sixty percent females. I always think there needs to be somebody for them. There are very few female artists - I'm not bashing female artists, but on the level of men it's just very different. Even the content is dominated with 'bitch this' and 'hoe that'. I'm sick of having to spit bars where I'm insulting my world.
"I can respect the music. I'm not telling the mandem to stop doing that and stop talking about women that way. I'm just saying 'we can do it too!' I want my next EP to be the answer to whatever shit they're talking."
In particular, voices heard in the mainstream arena are rarely those of British female rappers. While recent years have proved fruitful for British rap and R&B - with a clutch of artists emerging via the Soundcloud underground - only a few have broken through. In the US, the likes of Cardi B and SZA are almost household names but where does that leave British women across the spectrum of R&B and rap? Last year, rising homegrown star Ella Mai found her big break across the pond, noting that "the music industry in England doesn't really know what to do with R&B".
"Artists have had to conform to what consumers like," Amun suggests before pausing for thought. "You've got people like Stefflon Don but that's not my sound. It's about breaking a barrier. If you give someone milk for 30 years, all they're gonna want is milk. There's unheard stuff out there that bangs but you don't hear it enough. It's not played on mainstream radio. I've gotta work harder to make people sit up and listen".
Her sights are firmly fixed on the future but she draws from traditional '90s rap for inspiration - less for the aesthetic and more for the philosophy: "Music nowadays is just for the play, the view, the cheque, no one really wants to send a message," she observes. "I'm not saying that you have to sit there and have a deep conversation about the music but it's supposed to cause some sort of a reaction in you. If you have a platform and you're in a position where thousands of people are listening - it's very influential. I'm not saying that everything needs to put the world to rights but if we're gonna do music, let's try and help the world in whichever way we can."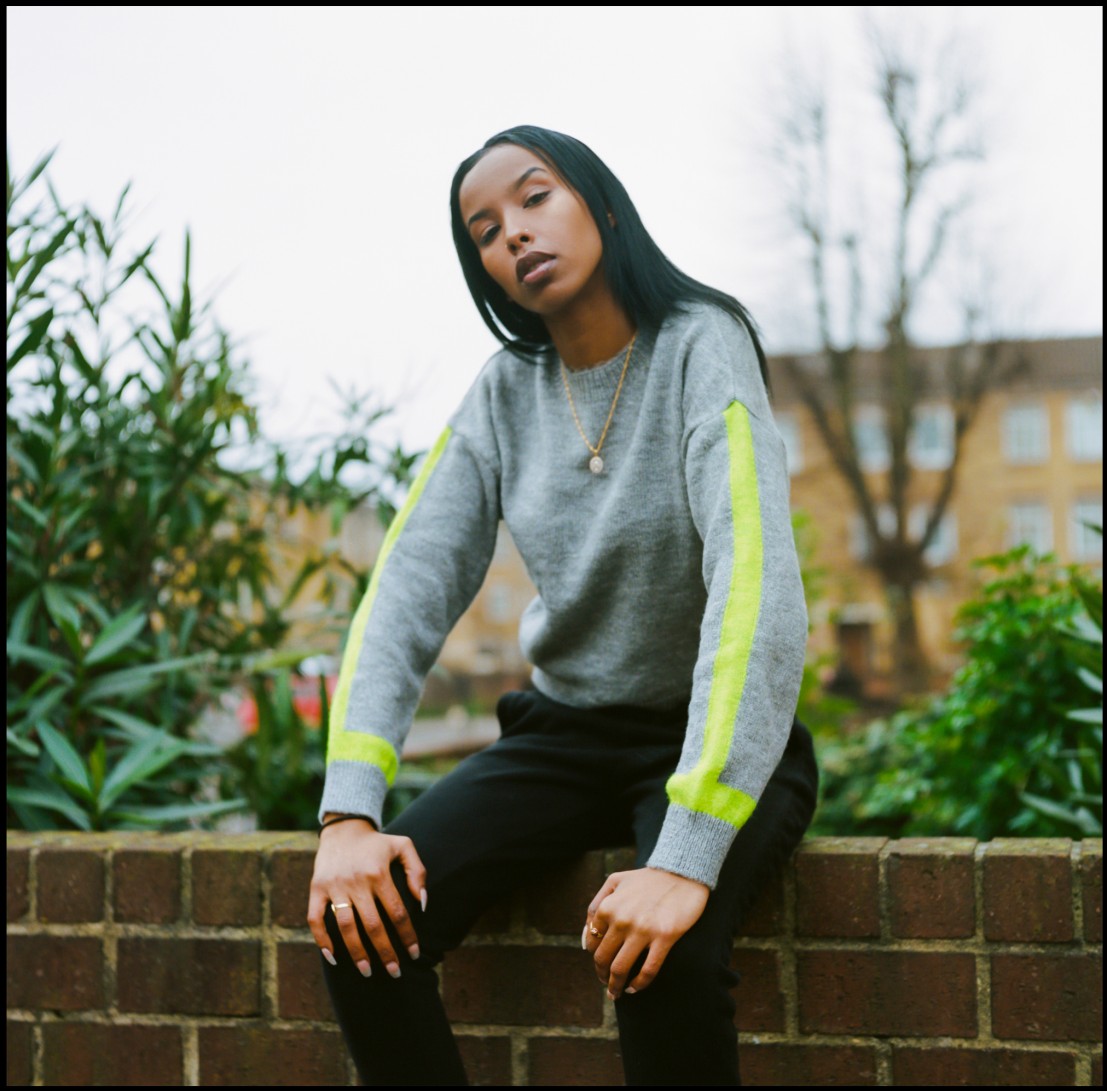 In the discussion of artists who keep Amun on her toes she namechecks figures from the golden era of '90s R&B among her contemporaries. "Mahalia is a great writer, and her sound is different. I like people who don't conform to the regular accepted sound, she's quite dope. I think Octavian's really cool. And somebody who's long gone but Aaliyah's always been my favourite. Nearly 20 years later, she's still on my people's lips, it's incredible."
The next chapter for Amun is already written and wrapped. "I'm done with the new EP now," she explains leaning back contently on a settee. "I did the Separate EP all independently and got signed off the back of that. We jumped into a new project straight away. I've been recording for three months straight for four or five days a week. Then we wrapped it. We had about 100 songs to choose from and we only needed six."
This comes across as excessive on a surface level, but it's testament to an intense discipline which has always been an integral part of her process from the off. She traces that discipline back to secondary school. "I got to about 12 or 13 and there was this girl in my school who could sing really well," she recalls. "That was the first time I knew anybody who could sing. I remember just wanting to do it. I remember the day I said 'I just want to sing'. I locked myself away for like three years - I'd go to school, come home, lock myself in my room and teach myself." She road-tested her newfound pipes on the attuned ears of her Dad, a figure of quality assurance for Amun having first introduced her to the world of hip hop and rap. "If my Dad said it was good then I knew I'd be fine," she explains. His reaction? 'You're not bad, you know!'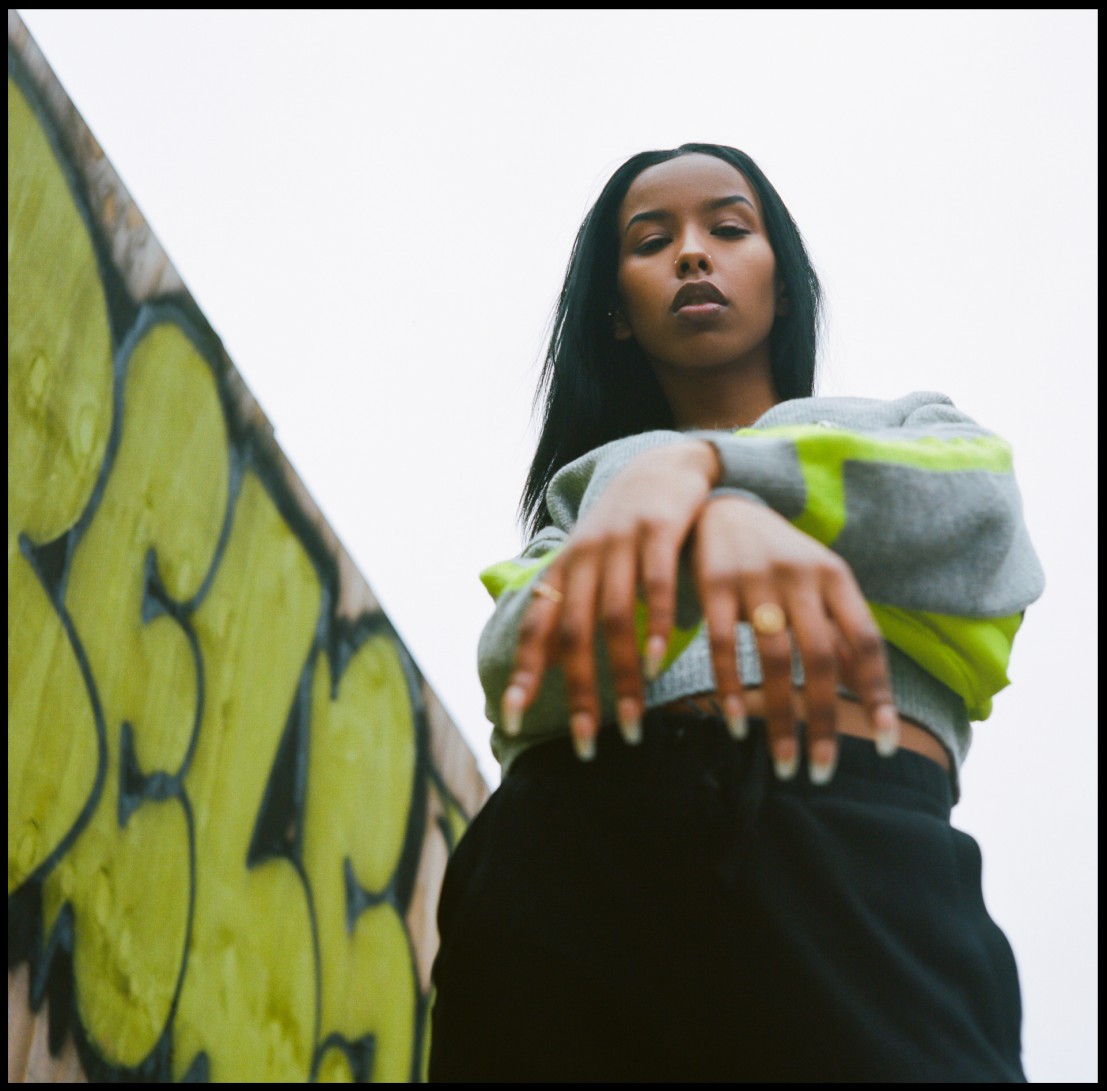 It's clear that Amun's parents had an integral role to play in her evolution as an artist and the discipline that comes with it. She alludes to this on Seperate's closing track "Momma Always Say", an ode to maternal wisdom. "Momma always say 'say please and thank-you' / Never tell 'em shit when they try ask you / Sit up straight kid, what did I tell you? / Money I spend, it won't go wasted."
As she began to pen her own material, she absorbed tricks of the trade from her peers along the way: "I could never afford the studio. I was lucky enough to have friends and boys around the estate and the community centres that would spit bars. There's a guy called Fumez The Engineer who's big in the industry right now, but when we were teenagers he was no one [laughs]. He used to work at the community centre and I used to bring him my songs. He'd say things like - 'this is like a fucking monologue'. He showed me how to write and deal with structure, so shout out to Fumez!"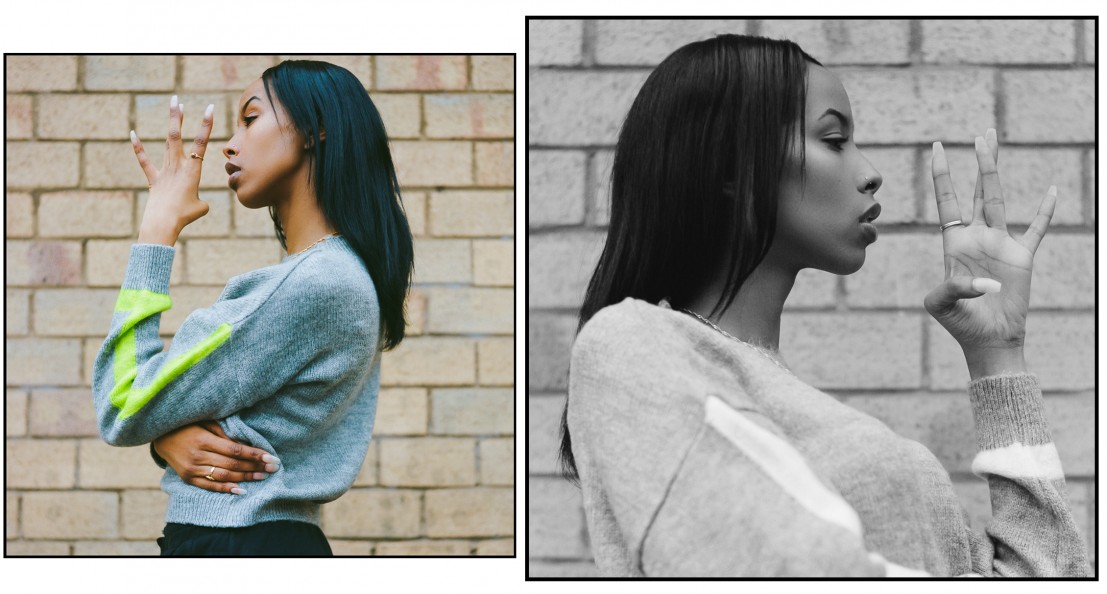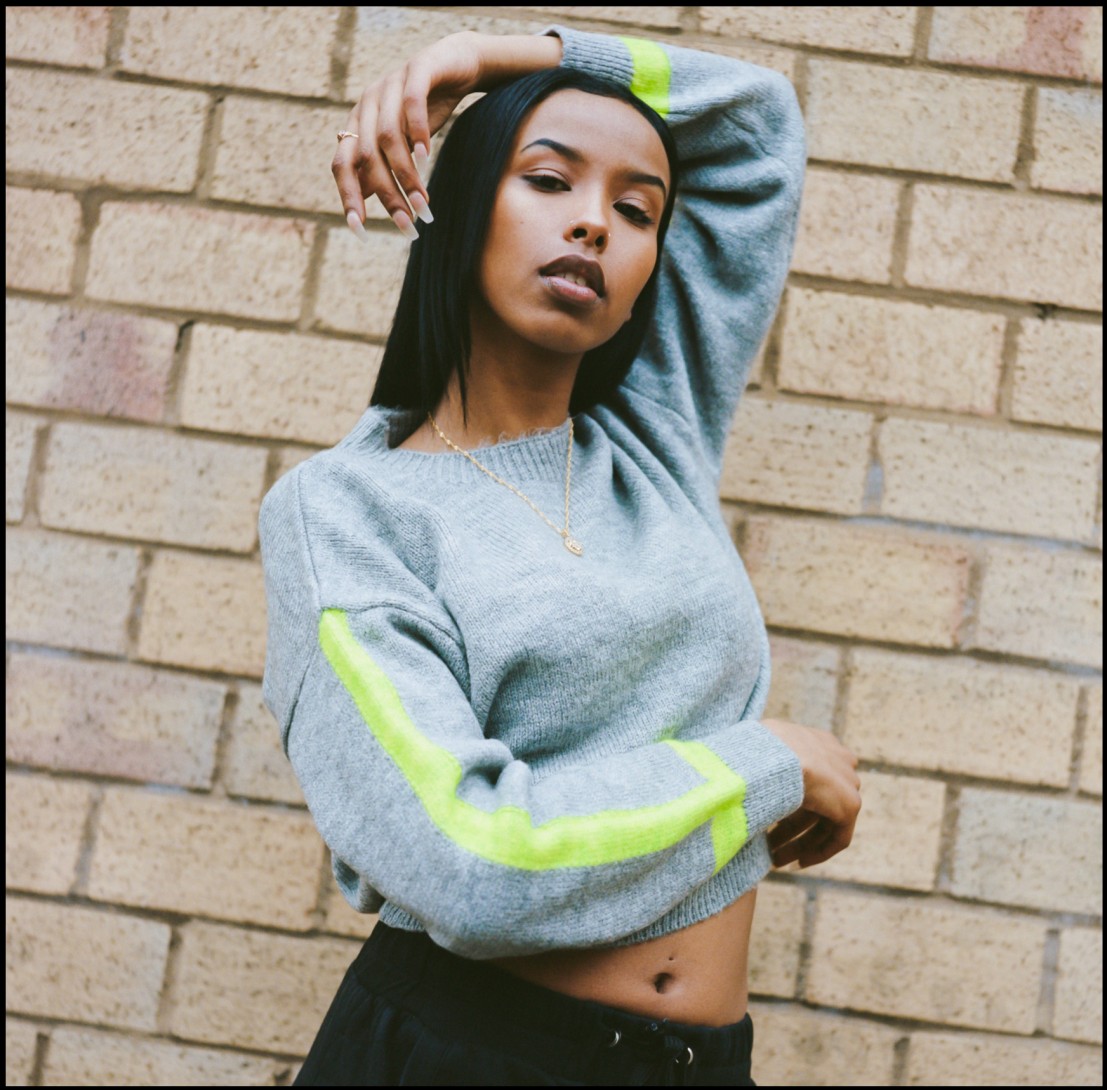 With a solid work ethic instilled within her, Amun arrived at her current state through a string of happy circumstances. Whilst working in retail a few years back, a friend who ran a photography studio told her to leave her job and work for them instead. This friend had spotted the potential and knew that a low-demanding job with a decent hourly rate and a music studio next door would be the perfect habitat for an aspiring musician to master her craft.
Alongside tallying up her 10,000 hours in the neighbouring studio, Amun also dabbled in freelance modelling - a link to her Soundcloud page at the top of her portfolio was the gateway to management discovering her which eventually led to a signing with new Sony imprint Since '93. It's a label focussed on "developing grassroot talents into future global successes". This new home for British rap and R&B lights a bright path for the genre and being signed for this EP has given Amun a new sense of artistic freedom. "I've been lucky enough to work in some really cool studios and work non-stop," she says. "Previously, I always had a lid on how much I could work because someone's paying for a certain time, or there are other clients. Being with Sony, I can be in the studio as long as I want, I can have a session whenever I want. A lot can go wrong when you're working with the mandem at the community centre [laughs]."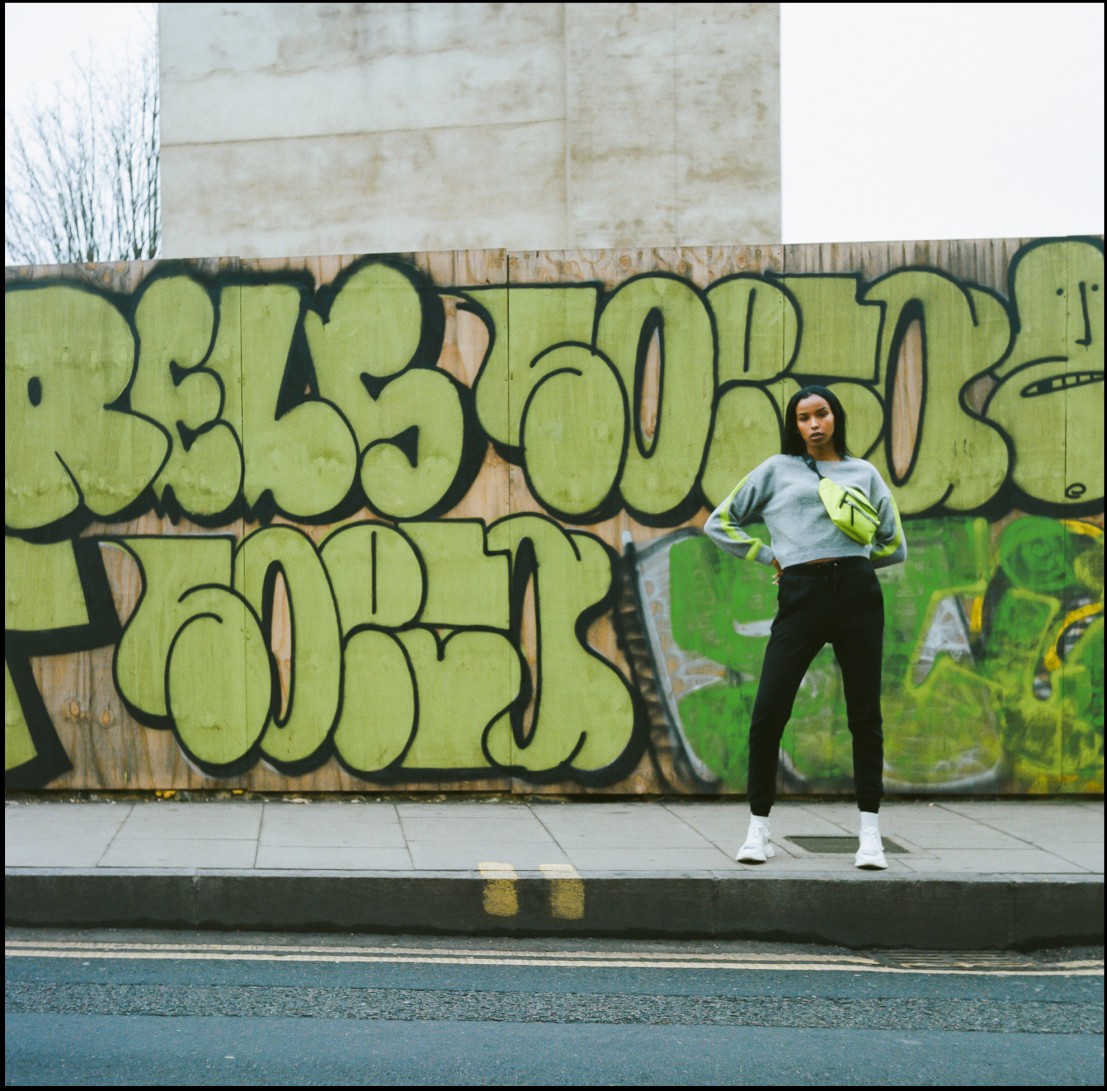 Although cagey on the full details of the forthcoming EP coming this Spring, she's incredibly animated when discussing the topic. "It's called Code Red," she reveals. "I've definitely learnt. I've grown as an artist. I know what I want people to hear and see of me. I move better in the studio. It's a massive growth. You will hear that in the sound and the delivery, there's a massive difference. It's definitely the upgrade which is what I need to do every time. There's a track called "Water" produced by Ebenezer which is fire."
Amun possesses all the qualities you could wish for in a rising star - a sure, yet relaxed confidence which allows her to present her thoughts exactly how they are, high ambitions and an obsessive commitment to her craft. When her time comes, it'll be quite a thing to behold.
The Separate EP is out now