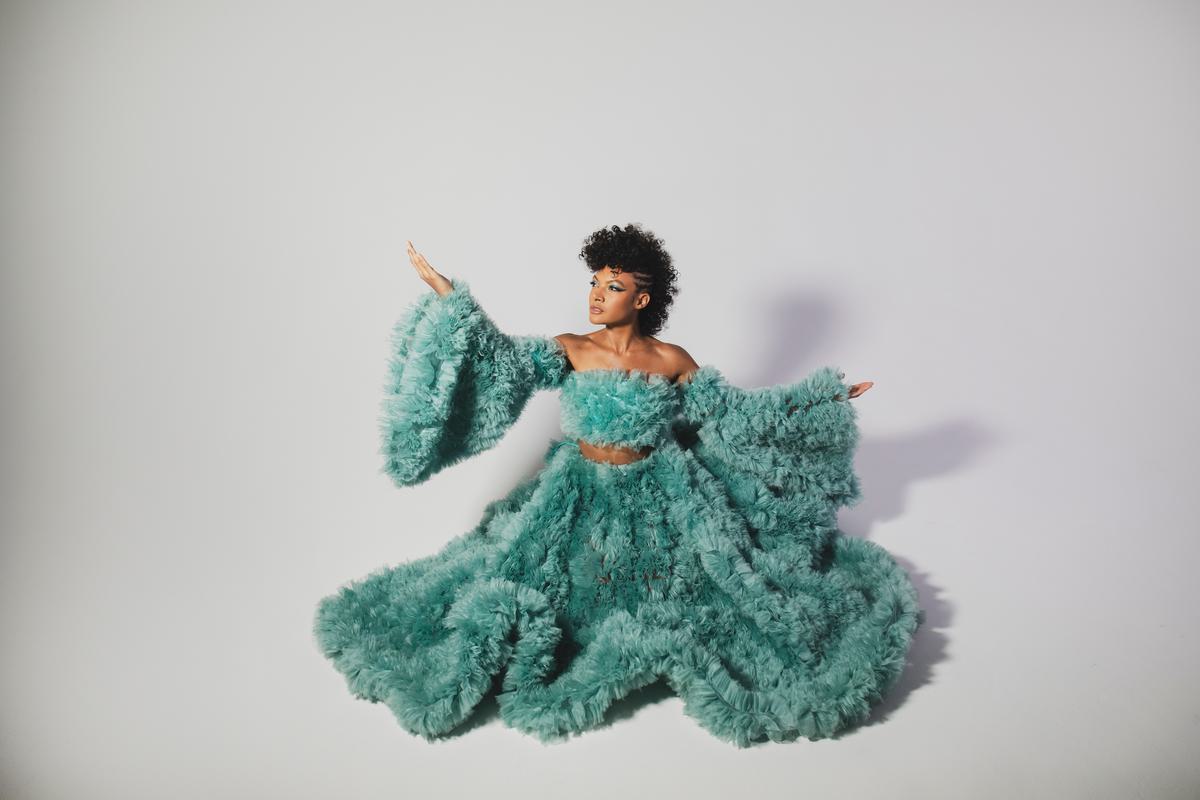 Rainbow Stylin'
13 June 2023, 11:00
As she prepares for a set at this month's Black Deer Festival, Canadian singer and songwriter Allison Russell tells Jen Long how her new record isn't just a rumination on her past – it's a mission statement for the future.
Allison Russell's story is nothing short of inspiring. From escaping an abusive adoptive father and moving across the country to decades later, finding her voice and picking up three Grammy nominations.
On second album, The Returner, she delivers a sequel that holds togetherness at its heart as she delves into the personal and political. Phoning in from The Gorge, a stunning outdoor amphitheatre in Washington State where she's about to play alongside the likes of Joni Mitchell and Brandi Carlile, her outlook and presence is a kaleidoscope of delight.
"We had the rehearsal last night for Joni Jam," she beams across a grainy video call. "I got here yesterday afternoon and even the rehearsal last night, I can die happy. It's just outrageous."

After decades of playing in projects back and forth across the US/Canadian border, Russell finally stepped into her own, releasing her debut album Outside Child in 2021. The album picked up three Grammy nominations, including Best Americana Album, was nominated for the Polaris Prize in Canada and won Contemporary Roots Album of the Year at the 2022 Juno Awards.

For Russell, her success didn't come overnight or in isolation. Instead, it was the result of decades of playing and growing while building a community of like-minded and supportive musicians around her. Having finished her record before the pandemic kicked in, she sat on the album and considered her options. Following her gut, she reached out to Brandi Carlile. "I think that's what happened for me during lockdowns, I actually started to listen to my own intuition and follow it, because what did I have to lose?" she explains.
Carlile took Russell's work and ran with it, creating connections and opportunities alike. "She championed the record to such a degree that it was life-changing. Essentially what she did was lift our family out of poverty during the lockdown by advocating and opening doors and not taking no for an answer," Russell smiles.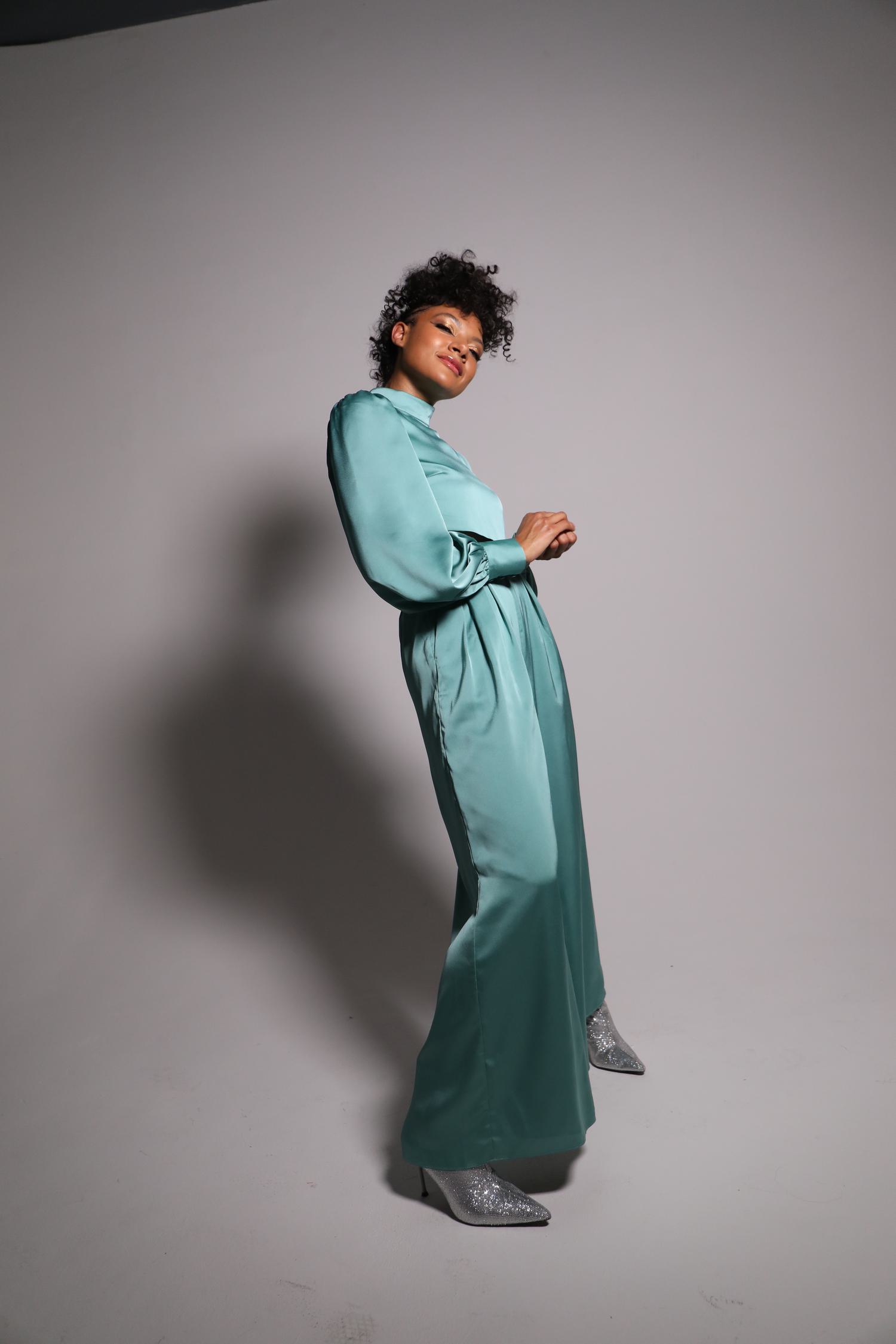 When Russell was booked for last summer's Newport Folk Festival, Carlile worked her magic again, including her in the surprise return of Joni Mitchell. "What Joni represents to me is the transcendent grit and grace of the human spirit," she says. "I'm not a religious person, I'm a hopeful agnostic, but I think we all yearn for some of that communal transcendence, that idea that there's this mystery and greatness that surrounds us all, and that was so palpable. That was the most fully-sanctified experience I've ever had, bearing witness to Joni's return to Newport and getting to sing back-ups and play some clarinet."

Ten months later, Russell is back playing with Mitchell as part of Joni Jam in Quincy, WA in front of nearly thirty-thousand people. "In our queer community, a lot of us have to find a chosen family because a lot of us get rejected by the families we were either born into or fostered by or adopted by. Anyone with an intersectional identity understands the importance of chosen family," she says. "You don't always get lucky with who the fates threw you in with, but I am so lucky, so fortunate, in the chosen family I have found. I was literally pinching myself on stage. My seat-mate for Joni Jam is Annie Lennox. Because this is what happens when Brandi Carlile is your chosen family."

It's with this essence of community and togetherness that Russell built the foundations of her new album, The Returner, out this September. It continues the narrative lines she introduced on her debut, but sonically it's a huge progression from her Americana roots. Embodying everything from folk to disco, she keeps groove and hope at the record's heart, solidified by an accomplished cast of players she curated as her "Rainbow Coalition".
Born in Montreal to a Grenadian father and a Scottish-Canadian single mother, Russell was initially placed in care as her mother struggled with both postpartum depression and schizophrenia. They were reunited after her mother married, but Russell's adoptive father was an American white-supremacist who sexually abused her from the age of five. At fifteen she ran away from home for two years, staying with friends from her alternative highschool or sleeping over at her girlfriend's house. "Persephone, my first love, my first girlfriend, I would stay with her. I would crawl in through her basement window because of her very conservative parents. If they realised what kind of relationship we were having they would not have been OK," she explains. "We were just babies, we were fifteen years old and we had fallen in love. Being able to have someone love you back and see you for who you are, that starts to change the narrative."

Her mum was one of five children, and her aunt and uncle both lived in Vancouver and worked in the arts, her Uncle David as an actor and director, while her aunt, Janet Lillian Russell, as a musician. It was David who first introduced her to the music of Tracy Chapman. "We were driving through the Rocky Mountains in Alberta. It was my first time in Alberta, it was my first time seeing the Rocky Mountains, and he played me Tracy Chapman's self-titled debut album and I remember just weeping and feeling so connected," she says. "It was this shocking feeling of there's someone out there singing these songs that I relate to so deeply and she looks like me and I didn't know this existed."

When she was seventeen, her uncle came to visit Montreal, offering her a ride West. "I just said yes, and I dropped everything and I hopped in that car," she explains. "I thought it would be for a month, go out there and check it out, but I ended up living there for nine years. I came out the closet as a musician, I came of age as an artist. It was having that distance that also enabled me to realise that I had to charge my abuser, which I eventually did."

Arriving in Vancouver, Russell was welcomed into her aunt's circle of bohemian friends, playing shows and forging her own community. "The kind and deeply artistic people that they are, that was life-changing," she says. "To go to Vancouver and to be surrounded by that circle. Of course they were all thirty, forty years older than me, but it didn't matter. That was the beginning for me."

Russell's first band, Po'Girl, formed as a protest group, playing roots Americana back and forth across the US and Canada. "At one point there were five women rolling around in a derelict 1978 Chevy van that we called Shaggy," she laughs. "We cut our teeth in a way that I think doesn't happen so much now."

As Po' Girl naturally disbanded, Russell joined forces with US-based JT Nero, previously of JT and the Clouds. The two groups had been trading shows across the border so it made sense to pool their persisting tenacity. Together, they formed Birds of Chicago. "For both JT and I, we're lifers. The people we had been in our respective bands with realised they wanted to do other things. They didn't want to be on the road doing subsistence touring forever," she explains. "For us, it's a compulsion. It's a compulsion to write, to sing, to travel, and you navigate the sacrifices. The other people we were playing with got exhausted with life. We found each other like, 'Oh, you're as crazy as I am. Great! Let's do it together.'"

"We can't overthink things, we've got to feel it, and when it feels right we leave it alone... I'm not interested in perfection, I'm allergic to perfection."
(A.R.)
Over time, their friendship grew closer and they fell in love. They were married in 2013 and a year later, Russell gave birth to their first child. "When you're really young, it's all fun and it's an adventure, but it's not an easy path to be essentially what I have been," she says. "It was starting to feel less sustainable after I became a mum and we were doing that same subsistence level, seven of us in a van but I have a newborn I'm nursing down the highway to go play a radio show at 6am that's supposed to change everything but doesn't, and we still can't afford the down payment for a house. It was getting hard."
Russell invested her creative energy into raising her child, taking a break from songwriting for several years. It took an invitation from fellow artist Rhiannon Giddens to relight that spark, as Russell joined folk collective Our Native Daughters in 2018 alongside Amythyst Kiah, Leyla McCalla and Giddens herself.
It was this reinvigoration, alongside a lifetime of collaboration, that led Russell to start work on her solo debut. "I didn't know what to do with it," she says. "We had made it a few months before the lockdown and I didn't know what to do with it. It took me so long to step into my own name and step forward because of my upbringing. It almost didn't feel safe to me, to put myself forward."
Once the world came back round and after the catalytic input of Carlile, Russell released her debut Outside Child to critical acclaim. Free from the constraints of hand-to-mouth touring and still able to collaborate with both Nero and her creative community, she could turn her attention to the future. And with new album The Returner, it turns out she has a lot to say.
From the opening strings of "Springtime" it's a bright and blooming body of work that pushes the edges of Americana, Russell's rich vocals directing the theatrics. "All Without Within" is a slick and sexy cut of disco, while "Eve Was Black" is a roar of rock n roll. Across the record Russell cuts roads into diverse genres, showcasing influences from the likes of Emmylou Harris to Janelle Monae, all while keeping groove at the core of her production. Whether it's heavy drums or propulsive beats, she embraces "groove as an urgent call to action and political activism."
On the first couple of listens it's easy to be swept up in the musicianship and melody, but under their riffs, Russell's songs have a darker and deeper sentiment. "It's my hidden canon training, it's all the murder ballads I grew up on, all the Scottish violent lullabies," she laughs. "People can swim on the surface and groove out and have the best time and that is great to me, you don't have to do a deep dive."
However, once you lift the lid on the politics that reinforce the grit and determination behind The Returner's birth, you uncover a fierce but celebratory collection of ideas. Recorded across six days before Christmas last year, Russell took the bones of her poetry to a studio in LA alongside partner Nero, his brother Drew Lindsay, and sixteen hand-selected, female musicians. The result is a calculated experiment in improvisation.
The recording was initially supposed to take place in February of this year, but was brought forward to allow enough time for the record to be pressed. It was by chance that Russell found herself making an album over winter solstice. "It was down to scheduling, and then we realised what was happening," she laughs. "It's winter solstice, this is an incredible, meaningful, deep, renewing time of year and here we are, sixteen women, three chosen brothers, we have six days and we're conjuring this thing together. It was like fate, we couldn't have been more in the flow together, with the earth."
With the bulk written over long walks in East Nashville's Shelby Bottoms, an area of natural parkland, Russell worked on the songs until she felt comfortable enough to let them go into the circle of her chosen collaborators. "There is the premeditated part that's very intentional, that we've distilled until we're happy with it, but the fleshing out part is where the improvisation comes in," she says. "We were definitely giving each other feedback as we played in the studio, but the way I like to work is circle-work, it's not a hierarchy, it's not my way or the highway. We are creating this together, and it needs to feel good for everybody. The limitations are sometimes what creates the greatest inspiration and synergy. We can't overthink things, we've got to feel it, and when it feels right we leave it alone. That's how I approach things. I'm not interested in perfection, I'm allergic to perfection."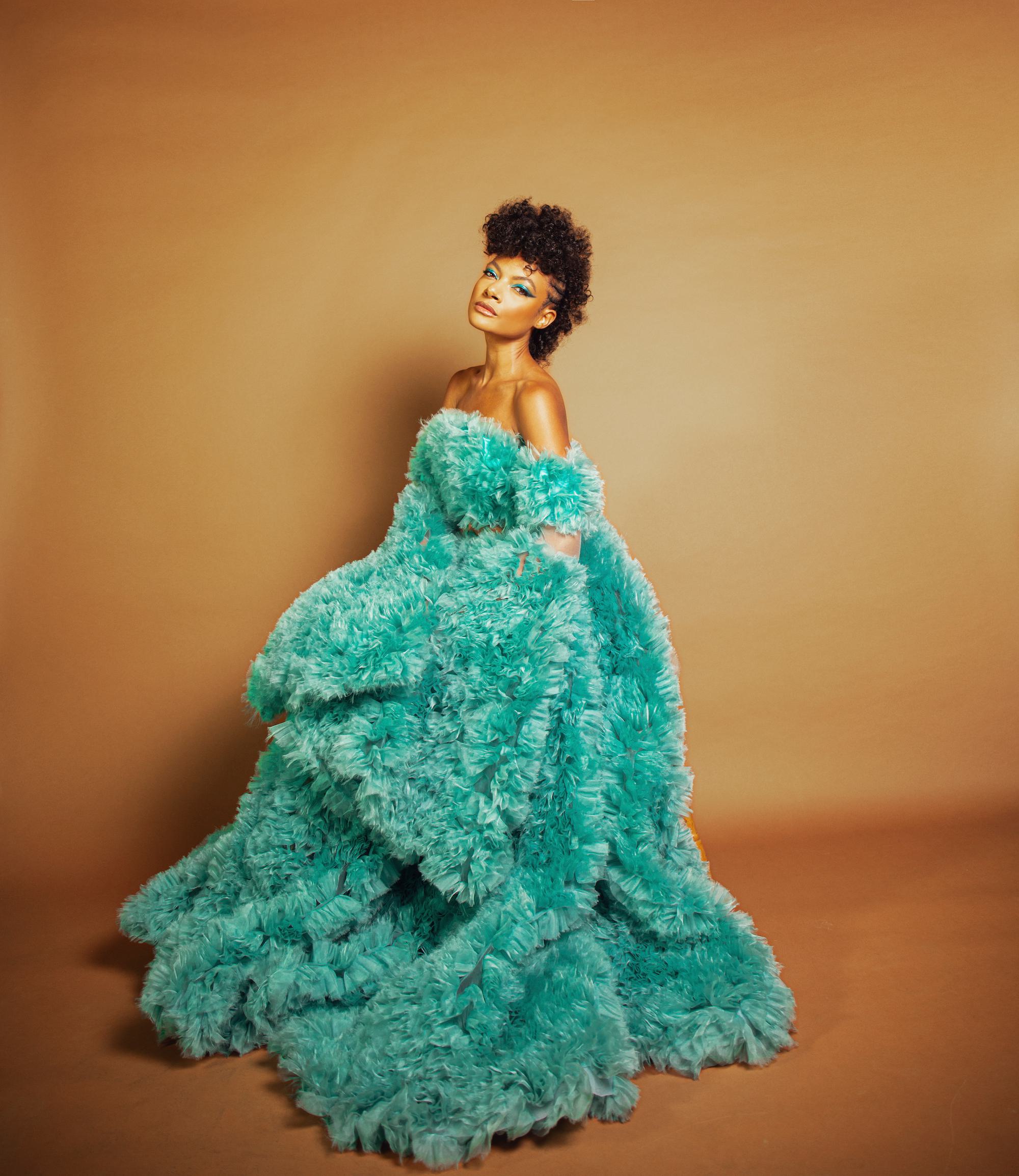 Russell refers to the collective she brought together as her "Rainbow Coalition," a title first coined in Chicago in 1969. It was an antiracist, anticlass, multicultural movement that brought together the Black Panther Party, led by Fred Hampton, the Young Patriots, a leftist organisation of mostly White Southerners and the Latino/x group the Young Lords. "They were all suffering from the same illness, which was poverty," she explains. "The Panthers were brilliant. They got all this awful press and all of this fear-mongering but what they were actually doing were lunch programmes, child care, clinics, because there were communities with no access to any of those things. They were incredibly successful at it. Young Fred Hampton was this genius of bringing people together and that's what the original Rainbow Coalition was, it was taking these disparate groups that were taught to fear and hate each other. He said, 'That's a trick, our communities all need the same things. If we band together, we can more effectively take care of our communities.' They did it and it was successful and it was working, and that's when he was assassinated."
For Russell, the same framework can be applied today in the wake of rising fascist ideologies. "Right now, in the US in particular, we have a reemergence of fascist ideals and horrific, bigoted legislation," she says. "I live in the belly of the beast in Tennessee where, I think, four-hundred pieces of anti-LGBTQ+ and anti-black and anti-immigrant legislation have been passed. Forced through the house and the senate because there has been such rampant gerrymandering and redistricting in Tennessee that we have the least representational government. The work that fascists do is to try and make us all feel afraid, and then to willingly give up our agency, our power and our freedom. Drag queens aren't hurting kids, pastors in Tennessee are. There are like, three-hundred different open cases of religious leaders in Tennessee abusing their followers, particularly children. That's who's harming kids in Tennessee, not drag queens, not trans kids."
For Russell, art is the connective tissue that brings people together, and through her music and activism, and by continuing to speak out and tell her story, she's hopeful for change. "Part of being in the present, and celebrating being in the present, is to understand that we're also in struggle at all times, we're in conflict at all times, but it can be joyful," she says. "Refusing to be afraid, celebrating who we are in all of our mystic queerness and glory, that is what they're the most afraid of and they can't stop us, because there's more of us than there are of them. That is why they are fighting so hard to oppress and suppress. It's the old divide and conquer, it's the only playbook since feudal times, to convince people that they're powerless. As Patti Smith says, the people have the power. We always have and we always will. Fascism always loses, it just does a lot of harm while it's ascendant."

Heading to the UK this weekend, she'll be bringing her words of hope to Black Deer Festival, a celebration of all things Americana. Alongside her Saturday set she'll also be participating in a songwriting session, curated by the festival. The chance to experiment and connect with other musicians and an audience is something that excites Russell. "I think one of the things we're most afraid of is to fail, publicly. But failing publicly is hilarious and it's twenty-seconds. If it's a trainwreck, it's twenty-seconds and then you get back on and it's fine," she laughs. "Our entire history as a species, music is our birthright and it's communal. It is not a competition, it is not a blood sport, it is not 'winner takes all'. That is not how music works. When we play for other people, that changes the experience. They become part of this improvised creation with us. Anyone who wants to connect rather than compete, that's what I'm talking about with the Rainbow Coalition.

The Returner is released on 8 September via Fantasy Records. Allison Russell performs at Black Deer Festival, which runs from 16-18 June.