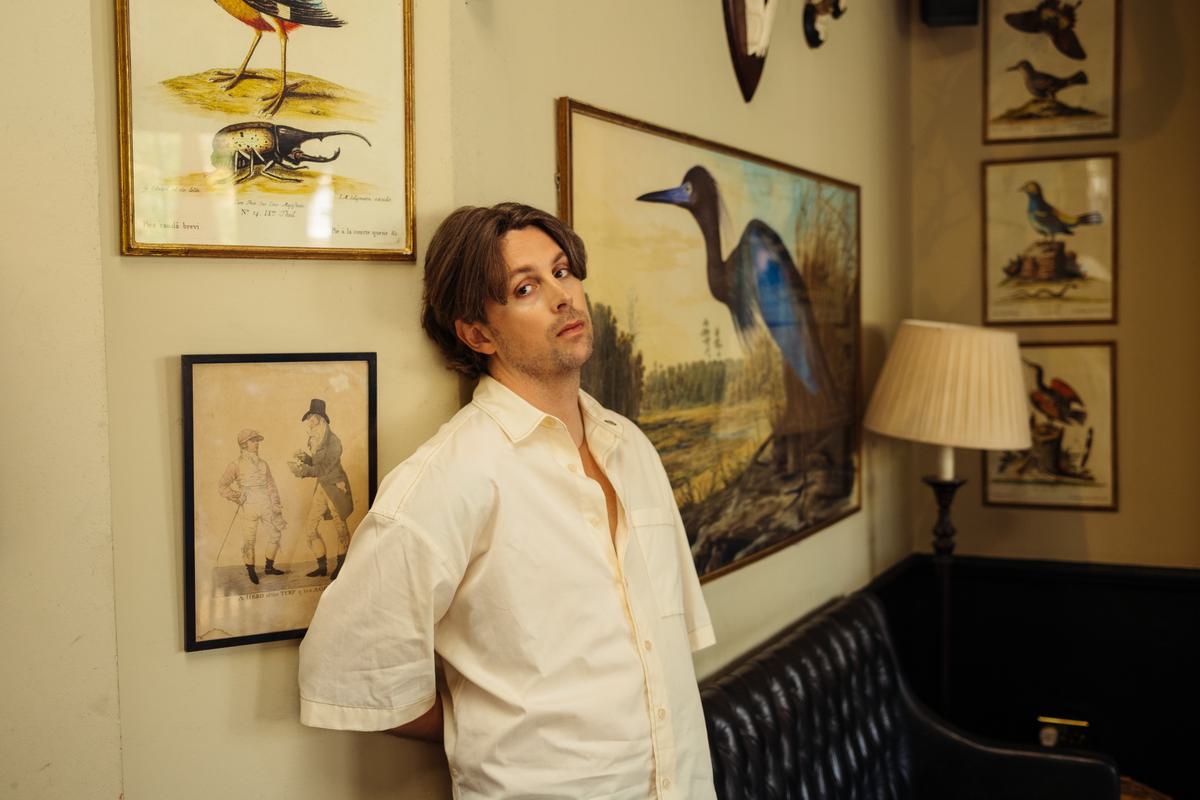 On the Rise

Albin Lee Meldau
08 November 2023, 13:19
After rising to national fame on Swedish TV while overcoming addiction, singer-songwriter Albin Lee Meldau has his sights set on the rest of the world.
"I wanted to make a male duet, a tearful one, which is really hard," smiles half-Swedish, half-British singer-songwriter Albin Lee Meldau from a clattering cafe somewhere in Scandinavia.
Talking about his recent duet with Jack Savoretti, a collaboration encouraged by award-winning musician and producer Eg White, he continues, "When we listened to the record, me and Eg thought, this is the spot to do it. Thankfully Jack said yes. He's a lovely guy too, and he's an Arsenal fan."
Taken from Meldau's forthcoming English-language album, "Hold Your Head Up" is a soaring and hopeful ballad, both voices uplifting in their sonority. Savoretti recorded his part remotely, sending it over to White to add into the mix. The single was announced earlier this year when Meldau headlined to 20,000 at Gröna Lund in Stockholm, bringing out Savoretti as a surprise guest. It was also the first time they'd played the track together.
Originally from Gothenburg, Meldau's mother was a professional jazz and folk-rock singer. His father describes himself as "a failed pop musician," although he worked in theatre as a lighting designer for many years. "The theatre world is much more rock n roll than the music industry," laughs Meldau. "I got into music because I didn't want to do any work and that turned out to be the opposite. It's pretty hard work."
Growing up in a creative environment with parents deeply entrenched in the arts had its benefits. "I grew up in a very free situation. I probably never did any homework my entire life, but I did have to play trumpet one hour a day. The option of not playing music, wasn't one," he explains. "I don't like boring things. Like the classic ADHD child, I'm very bad at what I don't find interesting. If I didn't work with music, I don't know what I'd do."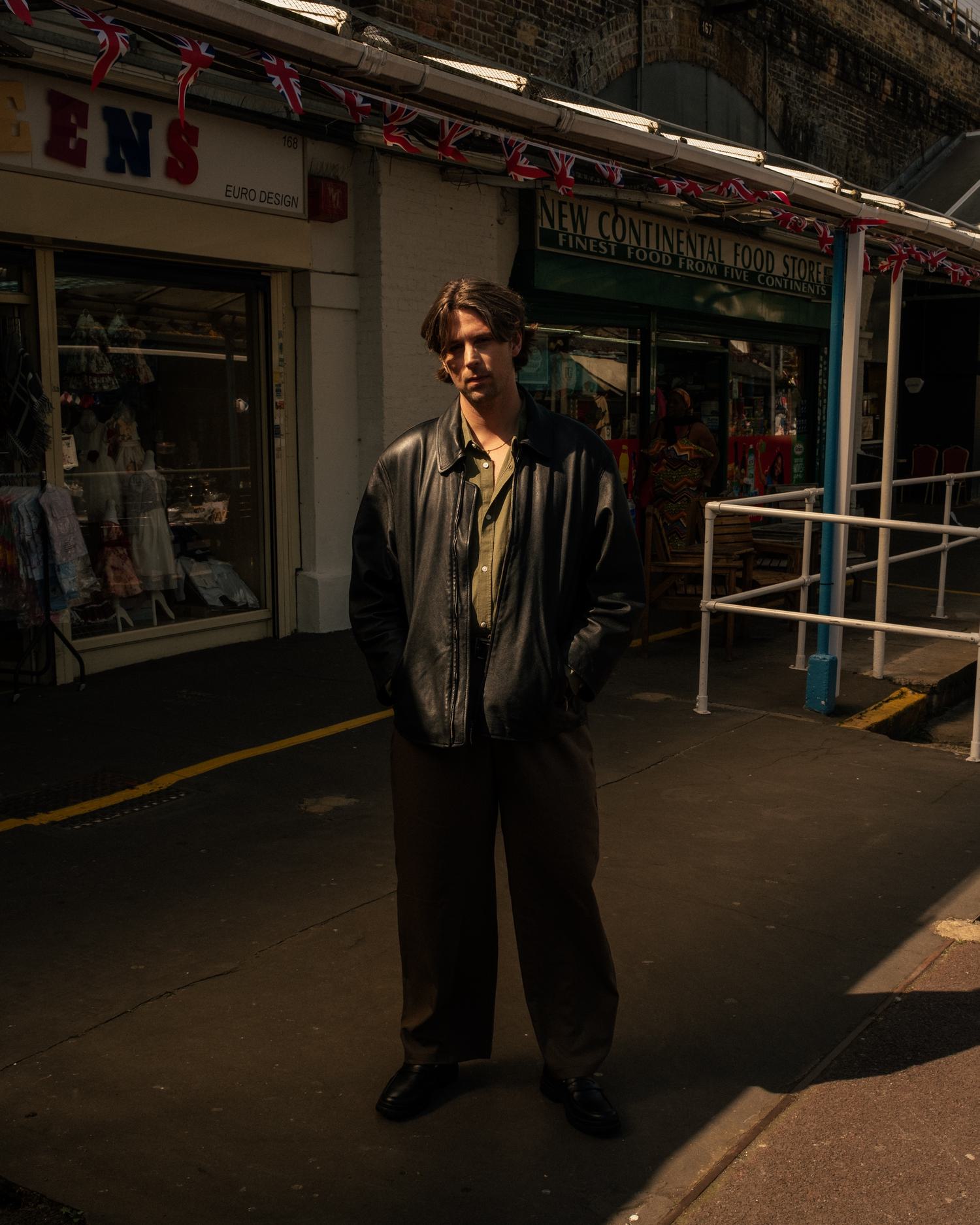 Despite his parents' formative influence, Meldau grew up developing his own tastes. "Bob Marley and the Wailers is my favourite band," he says. "I like all kinds of music. I'm a massive System of a Down fan. I grew up listening to Red Hot Chilli Peppers and Nirvana, but my true love nowadays is Elvis."
Meldau started out playing with soulful blues-rock group The Magnolia from his early twenties, until their relationship became fraught. "They fired me, because I was always drunk on stage and stuff - all the fights and drama that happens when you're a terrible addict," he says. "So they actually kicked me out the band, and then I told them to go fuck themselves and I'll make it without you! Then I did. I just took the songs I had written for The Magnolia and recorded them myself."
Time and sobriety have since healed old divisions, and Meldau is back playing with his former bandmates alongside his solo work. However, in 2017 he was a solo breakout star, playing at SXSW in Texas and being scouted for opportunities like NPR's Tiny Desk concerts. Tracks like the rousing and raw "Lou Lou" caught the ears and attention of both industry and fans alike. "I just made the music I had, 'Lou Lou' broke, and then I went all around the world trying to become the new Sam Smith," he jokes. "Then I failed miserably by drinking and doing drugs. So it's my own fault."
Returning to Sweden, Meldau was picked for the TV show Så mycket bättre, which roughly translates to, "so much better." A reality-music format, the show brings together heritage icons to reinterpret each other's work. "If it was England, which is impossible because England is massive, it would be Elton John and Keith Richards. Greats would get together in a mansion and do each other's songs," he explains. "Then, once every year, they have a new act and they picked me. That was really when I went from being underground playing Tiny Desk to being a household name in my country. Overnight I became instantly famous."
However, Meldau was still struggling with addiction while appearing on the show. "Everything's a blur," he says. "One day my label told me that either you go to rehab or we just rip up every contract we have. So I went to rehab and in rehab I realised I had a problem and started dealing with it."
After coming out of rehab he began to release music in Swedish while simultaneously working on a new English-language album with Eg White, its production stalled by the 2020 pandemic. "The pandemic made it impossible so I just released more Swedish music, and now today I play stadiums in my home country," he says. "So that TV show basically broke me to the big audience. It's one thing to be on NPR and being played on the BBC, but it doesn't really make you famous. But if you're on that TV show, everyone knows who you are."
One such track was his runaway hit "Josefin," an atmospheric croon of country-led harmony. Originally released in April 2021, it blew up across both his home country and Norway. "That song's got its own life," he smiles. "Sweden is a small place. Imagine, there's ten million people here and I think it's got sixty-million plays. So everyone's heard it six times. I'm very proud of that."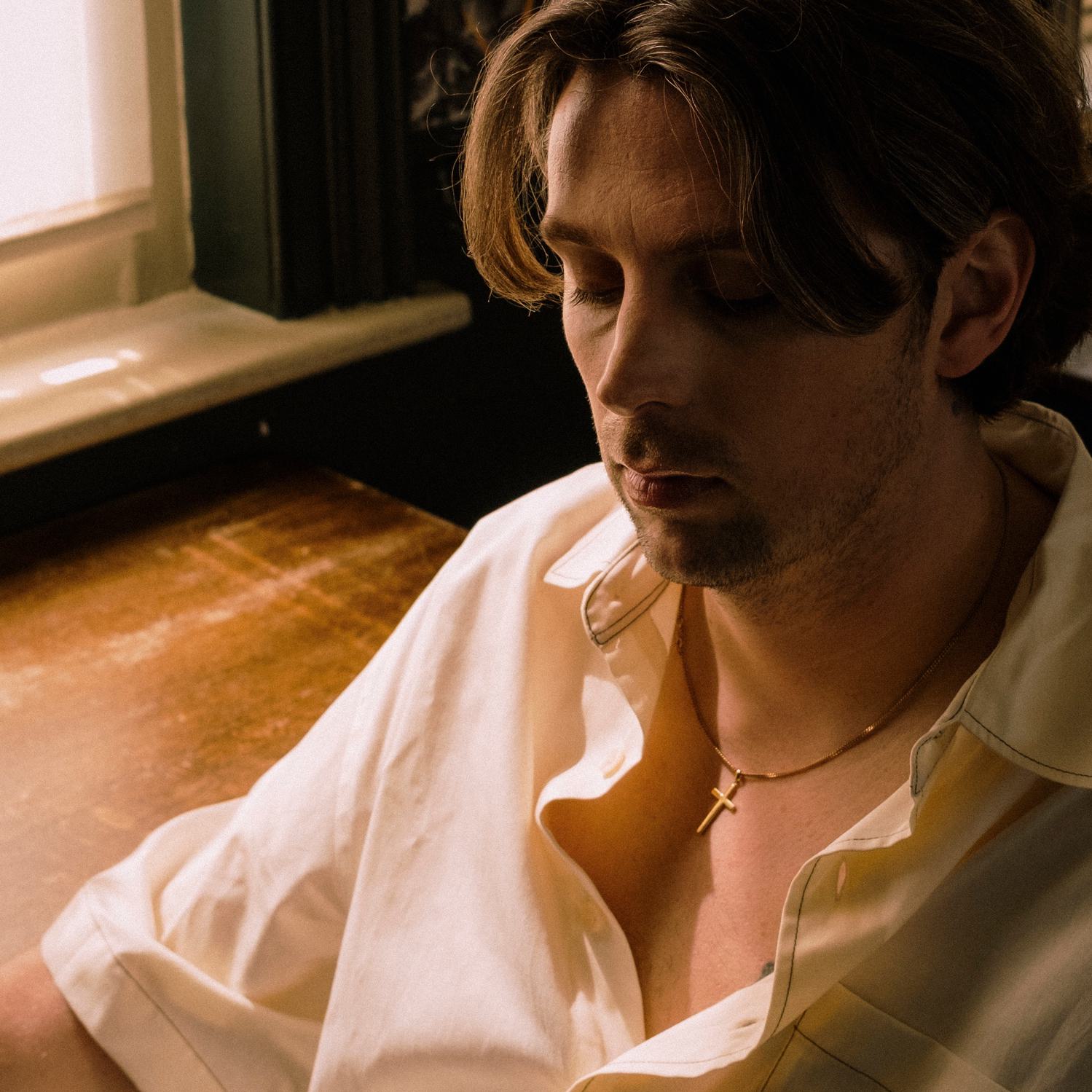 In the midst of his growing fame at home, Meldau was taking monthly trips back and forth to London to continue his work with White. "I love Eg, he's a dear friend and a true gentleman," he says. "I'm very proud of this record. We've done the whole record with Eg in his wonderful basement. It's been a true joy."
Alongside his recent duet with Savoretti, Meldau shared his first offering "When You're Here" this summer, co-produced with White and Grammy award-winner Nick Lobel. It's a subtle and suave pop lullaby packed with emotive imagery and bolstered by timeless production, Meldau's original inspiration coming from a favoured classic. "Eg White is a genius. The one song that I really wanted to make this album sound a bit like is 'Warwick Avenue,'" he says, referencing the distant Duffy hit which White co-wrote. "I love that song."