Back then she was just a singer – of course "just a singer" is an understatement – but now her repertoire of talents has increased. After all, her voice was the instrument that saw 57% of voters choose her as the season champion. She now reveals this happened all while she was suffering from glandular fever – a condition we both struggle to remember the English name of – she explained she kept getting sicker adding that in her final performance, she even thought – "my voice sounded like a smurf."
I meet Agnes in a gorgeous studio on the Stockholm waterfront — one of many in the same building housing all manner of songwriters, producers and musicians. This one is home to Agnes and her husband, acclaimed Swedish songwriter Vincent Pontare. On my way out I notice - too late - that a white upright piano is covered in the scrawlings of pop stars past and present. The only name I can catch is Ava Max.
Following the whirlwind of commitments that follow her Idol win, ten years later, at age 26 Agnes decided she needed a break. A decade is a long time to do anything, no matter how much you may love everything about what you do. Her hiatus, she tells me, just seemed to fit into place. She'd released a Greatest Hits collection, finished up a world tour and began to realise the things she was missing by travelling the world being a pop star.
Back in 2010 I saw Agnes perform live in Leeds at Party In The Park, promoting third album Dance Love Pop. It was her first to be released outside of Sweden and the one to spawn her most notable single to date, the effervescent shot of pure gold – "Release Me".
While she was working on Dance Love Pop and its more experimental follow-up Veritas (with the dramatic lead single "One Last Time") her friends back home were living their lives, but Agnes seemed to be stuck in a cycle. Stockholm wasn't necessarily what she felt like she was missing, nor was it the more sedate allure of a day job. It was the personal growth she'd been deprived of at a career that began while her friends were dropping their few responsibilities for a year or so of travelling before heading off into the real world.
But the real world had to wait for Agnes. Or Agnes had to wait for the real world — her debut album came out just weeks after her Idol win and her second followed just eight months later. It wasn't until she stopped working with a major label and opted for a smaller team on Dance Love Pop that she got her teeth into the creative world of being an artist. She fondly remembers performances in gay clubs across the world as being like "nothing else": places like G.A.Y. in London, where she tells me, "the kind of love I got when I went there was amazing. I've felt so many times, and I still do, that music is such an incredible thing and how close you can get to people through it. It's all about emotions."
The final date of her world tour happened in September 2014 at Stinsen Arena in Nässjö, to the south of Sweden - and then she was finally free to take her long-awaited 'gap year'. She's back this month with the release of a new EP, Nothing Can Compare. The EP explores the freedom she's found in learning how to produce her own music, voguing culture, staying out at a club until you're staggering into the daylight at 9am, and how letting go is hard, especially in times like these. Being "care-free" feels good but it doesn't mean you shouldn't care about whatever you deem to be the important stuff.
BEST FIT: So can you tell me where we are today Agnes?
AGNES: This studio was bought from a guy who had had it for 15 years or something. In the beginning there was only a single studio, the whole vision was to build more studios, have more people here, different musicians, artists, producers in one place to start collaborating. It's really incredible that it has become that.
You didn't grow up in Stockholm did you?
I grew up in Vänersborg – it's pretty close to Gothenburg; it's a small city and I grew up in a village close to the water. I'm the youngest of four siblings – so I'm the typical youngest person. I lived there until I was 16, I moved from home, I started to make music and everything went very very fast – from one day to another.
You were also playing the violin? How good did you get?
The violin is one of the hardest instruments, it takes so many years until you get very good at it. Piano, you can be pretty bad, but still it sounds good. In the beginning, my siblings told me to go down to the basement, so I was sitting in the basement playing on the violin. The thing is, I love strings so much and I use a lot of strings in my music and I think it's because of that. In many ways it's very similar to a voice. A violin is just as sensitive. If you listen to someone playing a violin, in a way it's like listening to someone singing. I don't know, you just hear everything.
What music were you listening to growing up?
My father had this big LP player and he was listening to a lot of '60s music – The Beach Boys, Santana... When I was younger I had such a clear view of what was good and what was bad music. Backstreet Boys or Spice Girls - I was like 'I can't listen to that', and now when I listen [to them] obviously there are some songs that are good. [But] when I was younger I was so into voices. I loved Whitney Houston. I grew up with Destiny's Child. I listened to Robyn. It was that combined with what my father was playing at home.
In the UK, our first interaction with your music was "Release Me". What was it like having success first in Sweden and then internationally?
In some ways it was the same feeling as what was happening when I started out, everything went so fast and while you're in it everything's a blur – you're very happy and it's crazy, then afterwards you're like 'what was happening?'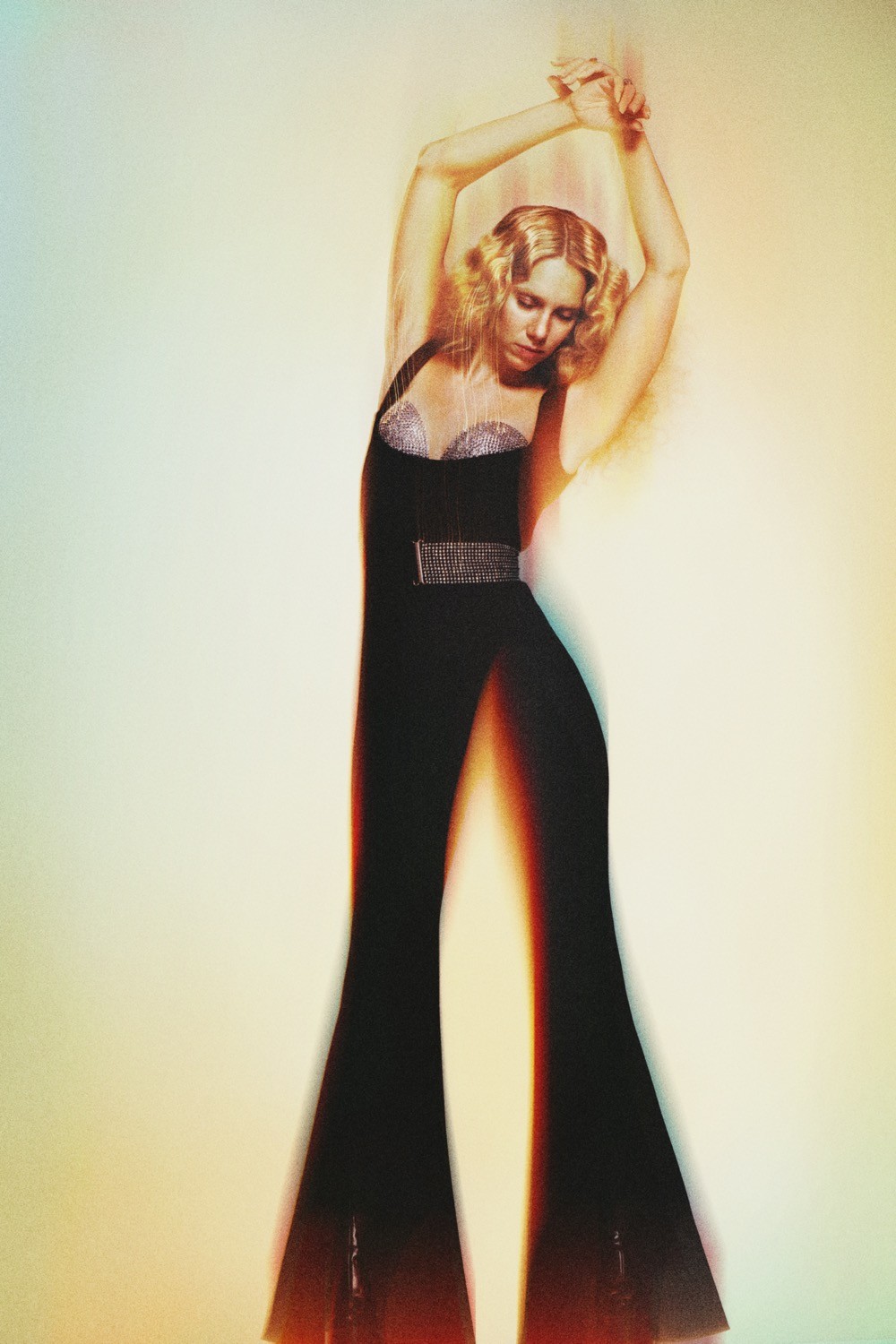 What have you been doing on your break?
I've been travelling a lot. I travelled with friends, I travelled alone and I did a lot of different courses. I don't know if you know about singing bowls? It was interesting. For me it was like a whole new world was opening up. I learned about intention; you can use the bowls for meditation, but you can also use it to heal people and yourself.
I went to North Thailand and did another course around energies, but I was also just travelling. After a while I did a longer course about the music program Logic. So I started to learn how to [do] simple production things. I spent a lot of time with that. I started to write with people, then I took a break and started to write again. I wanted to give myself time to
write and create without any deadline. I told myself 'don't set a date yet.' It wasn't until a year ago from now that I started to feel like I wanted to release music again.
I felt like I had music that I love and to take the next step, before I started overthinking everything, I had to release something. Because I'd been writing for such a long time, during that time I went through different phases. In the beginning I wanted to do it all at once. Then you understand that's not going to happen, you can't put all that in one song or you can't put out 10 songs all at once. I started putting the songs into different boxes and every box had its own feeling. When I did that it was clear that this box was so much about that first period and where I was mentally, when I had decided to take the break. When I listened to that, it felt natural to start [here]. [It] was so much about going to places where I felt free.
Do you think being in the moment and being care-free is a difficult state to achieve?
I've had some of biggest feelings of release when I've been dancing. Standing there, and you don't need to be high or anything but it's something [about] being there and you just have the music and you can really dance out the pain in a way. Personally, I feel you can go to someone and talk and talk and sometimes you can get that sh*t out so much faster from movements. I think at that time it was a bit of a quick fix, but some of that can stick with you. It can change you on a deeper level.
I have been inspired by voguing culture - it's been around since the '80s so it isn't anything new - but it's still so relevant. In 2019 people shouldn't have any opinions about who you are, but people do have them. We were writing this song and I went to Paris to go on a voguing ball. It was incredible to see the people perform – I felt so strongly – everything with voguing culture is to stand up for yourself and to be who you are and to dare to be who you want to be. You could really tell the people on the stage owned their bodies, but you can also feel a pain in a way. So it was these big energies coming together: being so strong, but it's painful because people have opinions about who you are as a human being.
When did the new EP come together?
Most of these songs happened a year ago. We were in LA and I had just started to learn about Logic. I had decided I was going to be here for two months and sit and do this. I had friends and family who were so happy like 'oh you're going to rent a house? We're going to come.' Everyone who was coming wanted me to be their tour guide and show them LA and I was like no I'm not. I felt like the most boring person in the world, but I really wanted to shut the door and sit at my computer and do weird stuff. That was the first time, I mean I've recorded my vocals, I've sat at the piano and done this and that, but learning that program was so fascinating. It was like finding your mother's makeup bag and putting on like 'oh okay', what kind of world can I create, what happens if I do this or that. A lot of it started out from that. "I Trance" was me lying on the bed with the computer on my belly. I remember I started it in the middle of the night and we had this amazing view of LA and all the lights and I heard this sample. Originally it sounded very different, so I started to cut it up and I was like this is nice. Most of it started out from there, then we came back to Stockholm and I played all the ideas for Vincent and Salem and they really liked it and from there we started to finish the songs.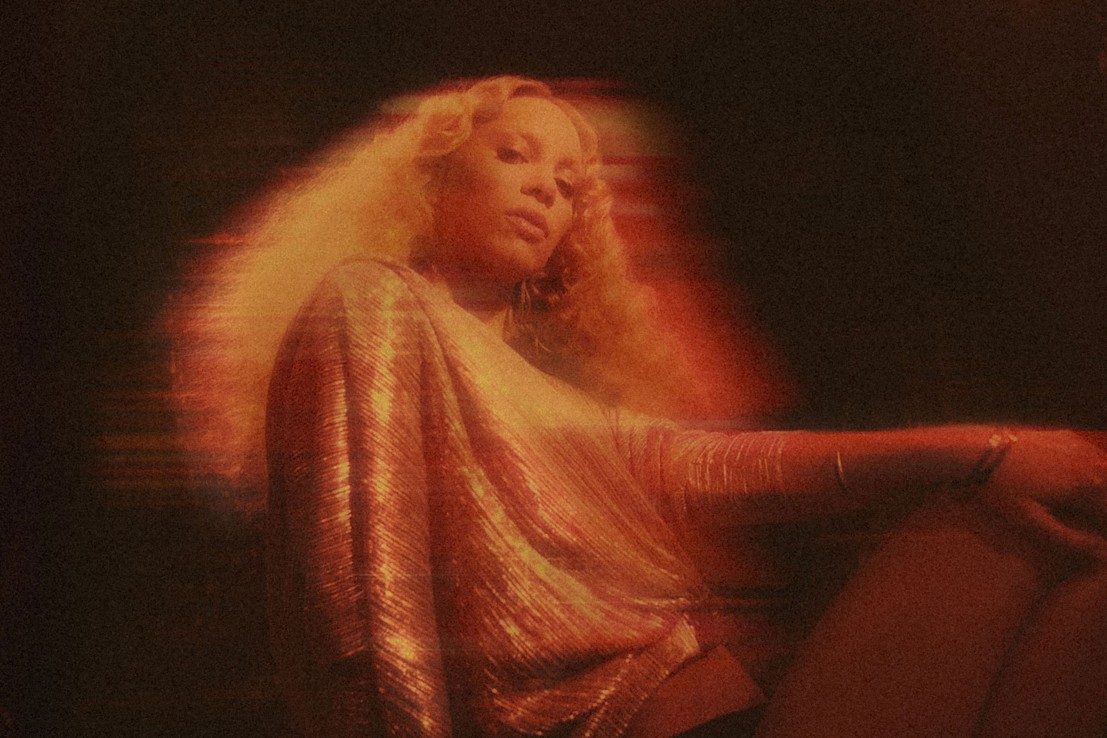 Why did you choose Nothing Can Compare as the title?
For me this whole EP is so much about this quick fix, but it's still in this zone of you being in your own world. [I had] this picture, when we were working with this EP and we were finishing some of the tracks, and Nothing Can Compare felt good because nothing can compare this feeling to anything else. Me standing there and being in my zone, nothing can compare.
"Not Dangerous" – the instrumental track – how did that make it on the EP?
I wanted to have this song where you just dance the sh*t out. That instrumental is that. It's weird in a way – and a lot of people have thought why is she putting it there – but for me it was important because it is the whole travel.
Donna Summer - new love or old thing?
I loved what she did with Giorgio Moroder, "I Feel Love". That whole vibe with [his] stiff instrumental and she has these beautiful warm melodies on it. I do love her voice and I'm very into the 70s visually. I get so inspired by Donna Summer, but also Sun Ra – when I discovered him and I was like you are my father from another world.
How has club culture influenced the EP?
I love the combination of dance and these existential questions. Something happens in your mind at 2am. Something is going on then you don't get in the middle of the day. It's a completely different experience.
Why do you think Swedish musicians, writers and artists so successful?
It's the same with everything. If you know people who are not too far away from you who are successful and doing something that you can look up to, in your head, you're more likely to think that this is something you can do. Something else I did after I took this break was writing with the artists and producers VAZ and Lune. We had these sessions and it was the first time I had been writing songs with only women. It's crazy to think after so many years doing this that it was the first that I'd done this. We were talking about why are there not more women doing production, why are there so many men. One of the things, I think, if you don't see women producing, you don't think it's an option for you.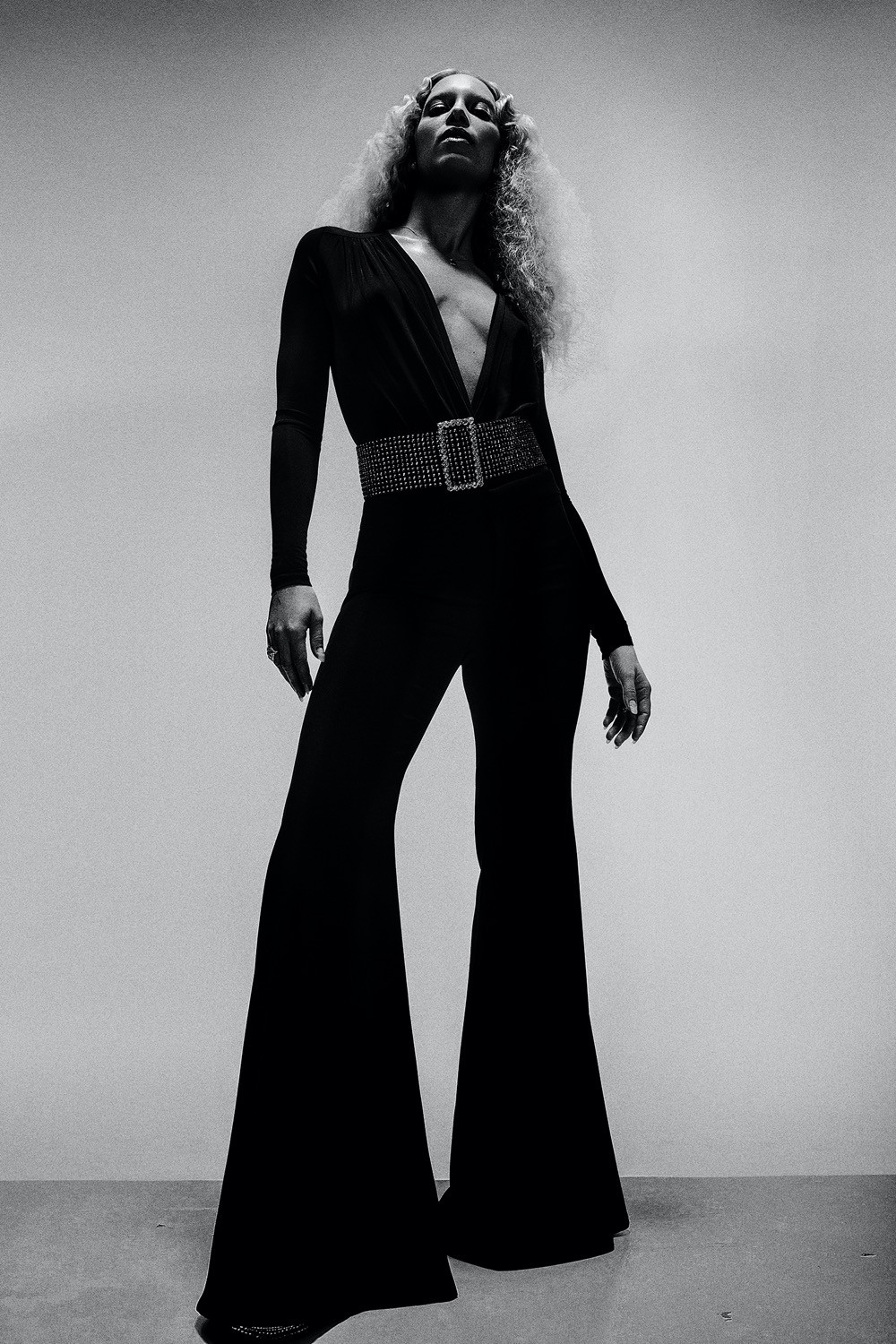 Now you know your way around Logic, where can we hear your skills?
It's on "I Trance", "Limelight" and "Moroder" (the working title for "Not Dangerous" - in homage to disco legend Giorgio Moroder) with those three I started a demo version and some of it is pretty much the same, but I just got help giving everything more oomph and on Limelight we changed some sounds and stuff. It's a mix.
Do you want to get more into that?
I don't know, I think I'm gonna go through phases with it. In LA I was into it 1000% percent, but since that I didn't want to do it for a while. I feel like you can combine it. I still like to just sit at the piano and write like that, but sometimes it is more fun sitting at the computer cutting and chopping.
This EP is a rebirth of sorts. If this was the only music that existed, would you be happy with how you're presenting yourself?
I feel so happy. It is telling a story, and the story will continue, and I like the though of the listener follow me though those different phases.
What's the future, post-EP - what are you doing next?
Right now we're finishing and recording what is coming next. It's a bit more organic and warmer. [Then], I will get out do some live performances, I haven't decided when and where and how, but it will happen. I'll do some pop-up things before the new year and something bigger after that.
Do you sees these phases of your writing coming out as a series of EPs?
I think so, right now, I think so. We'll see. Maybe it's going to be an album, or maybe it's going to be three EPs. I feel so comfortable now just releasing music and seeing what happens.
Nothing Can Compare is out now.