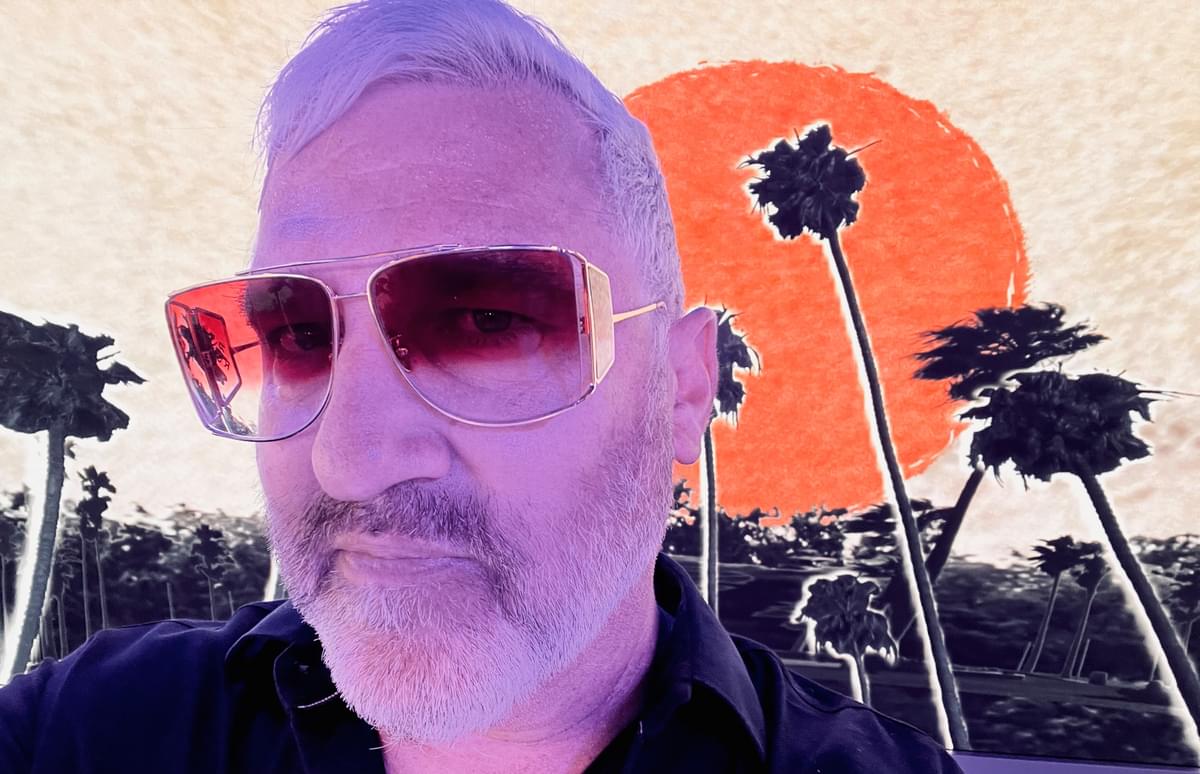 The Defiant Rock N Roll of Greg Dulli
31 August 2022, 09:00
Greg Dulli, the last in a long line of gonzo rockers, tells Serena Kutchinsky why he's still living life – and making music – on his own terms.
Greg Dulli is a survivor. The Afghan Whigs frontman has made it through three decades in rock music, kicked a serious cocaine habit and pulled off one of the most artistically credible alt rock comebacks of all time.
He also survived the pandemic holed-up in the California desert working on what could be the Whigs' best album yet. All this while running a thriving bar business, working on countless side projects and making time for the true love of his life - his cat Pervis.

When we meet, Dulli has just turned 57 - an age at which most of us might be starting to consider retirement - but clocking-off is not on his agenda. Instead the Whigs are busy touring their new album across Europe and the US. How Do You Burn is the band's ninth studio offering, and their third since they reunited in 2014 after over a decade apart.

This album might lack the acerbic lyrics and soul swagger of their 90s masterpieces - Gentlemen (1993) and Black Love (1996) - but it marks them out as one of the most significant bands to emerge from the post-grunge landscape. With every album, Dulli manages to expand the band's musical palette - enhancing his signature blend of hard rock, r&b and soul with touches of blues, psychedelia and doom-gospel. Their reverence for Led Zeppelin is as clear as ever, with Dulli describing "I'll Make You See God" - the first single that was released back in February - as "one of the hardest rock songs" the band has ever made.

In person, Dulli seethes with caffeinated energy - he sips a double cortado while we chat in the courtyard of a hip London hotel. He is grizzlier, greyer and more gnarled with age than I expected. His hair and beard are a shimmering silver, and his girth is more substantial than it once was too. He is dressed in his standard uniform of jeans and a dark shirt, but while he no longer physically resembles the wiry, brooding rocker of his 90s heyday, below the surface he is still refreshingly unchanged.

"I've been writing and recording music since I was a teenager. It's literally my favourite thing to do," he says when I ask if he ever craves a slower pace of life. "In the past, people might have said that 30 was too old to be a rockstar but there aren't any rules in rock and roll. That's why people get into it," he drawls.

What about those who suggest he is cashing in on the Afghan Whigs' legacy by dragging a bastardised version of the band back into the spotlight? While Dulli and his long-term collaborator, the bassist John Curley, are still involved the current five-piece line-up excludes the band's other founding member, the guitarist Rick McCollum. In his place is Blind Melon guitarist, Christopher Thorn, who Dulli describes as his new "muse". "I own five bars which pay me a lot more money than rock 'n' roll," Dulli asserts. "I don't need to play with the Afghan Whigs or anyone else to keep a roof over my head. I do this now completely on my own terms."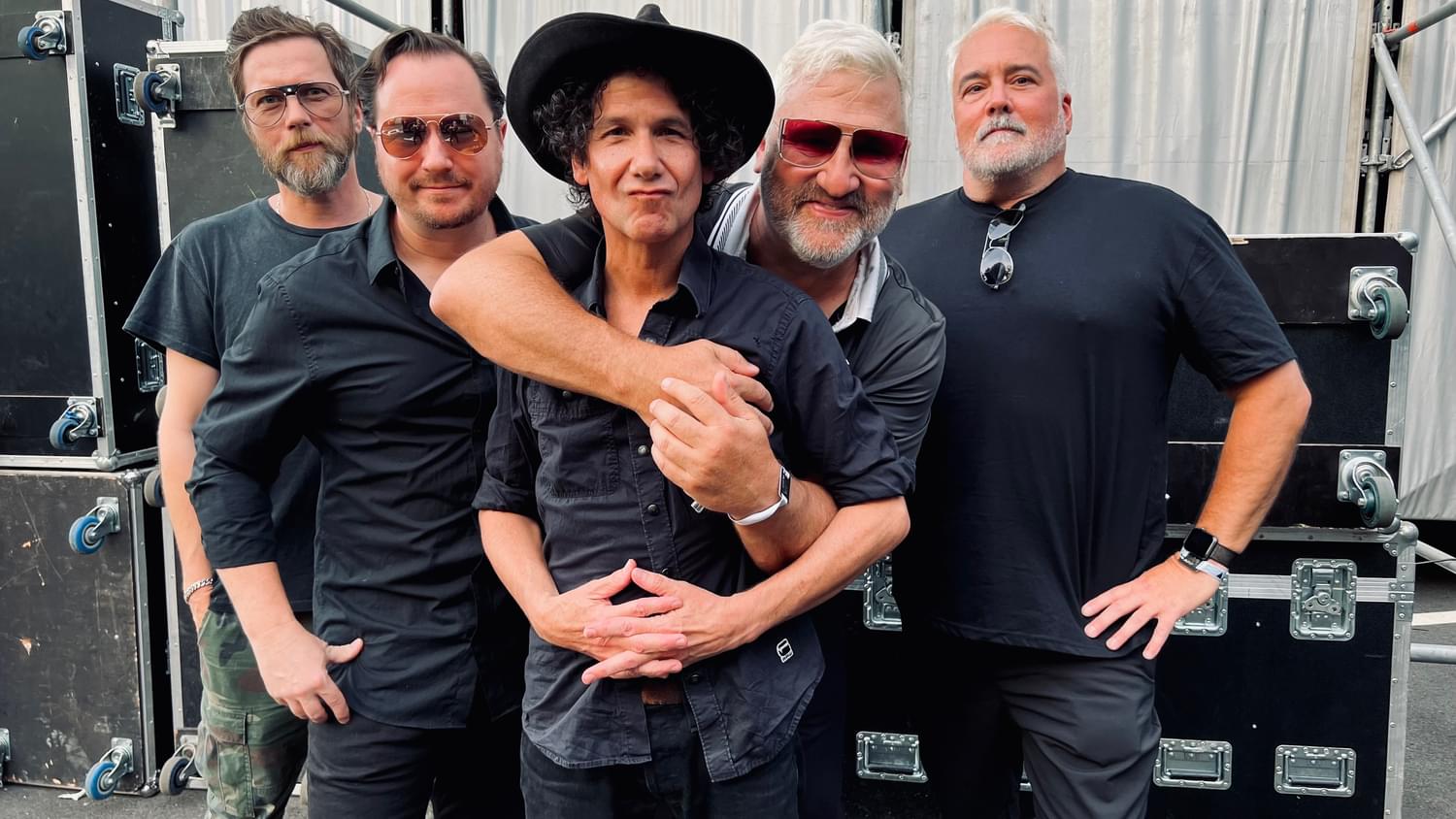 It was with Thorn and his family that Dulli hunkered down during covid - working on the album in the Blind Melon star's remote Joshua Tree studio. The pandemic forced Dulli, who lives alone, to abandon plans to tour his acclaimed solo album, Random Desire, and instead he decamped to the desert and formed a bubble with the Thorns. It took 14 months to produce, with the band largely recording their parts in separate locations. Drummer Patrick Keeler joined Dulli and Thorn in their California bubble. While Curley, guitarist Jon Skibic and strings man Rick Nelson laid down and engineered their own parts in Cincinnati, New Jersey and New Orleans, respectively.
The loneliness we all learned to live with during the pandemic is enshrined in this album – it's it in tracks on the new album like the wistful slo-jam "Please, Baby, Please" - which Dulli cites as his favourite - and the voodoo blues of "JyJa" which features the darkly sonic backing vocals of long-term Whigs collaborator Van Hunt. Dulli describes is as "sinister and wildly sexual, a couple of my favorite things put together." The album ends with the gloriously psychedelic strains of In Flames - the only track which was written after the discovery of the first vaccine. It's classic Dulli, echoes of hard rock and soul mingling together to make it a showstopper. "It's definitely a climax, the end of a journey," agrees Dulli.
It wasn't such a creative shift for Dulli to record in relative isolation, he prefers to work that way. He describes being locked down in the desert as "like being in a little club". "It cuts out the noise, the distractions and the hangovers, too. You're very focused. You have a goal and you're working toward it… It really worked to our advantage."
When he talks about Thorn it's clear he is in the grip of a musical bromance with his fellow grunge stalwart. He credits their relationship with sharpening and speeding-up his lyric-writing. Instead of laying down a scratch vocal and recording over it later, Dulli says that working so closely with Thorn helped him piece together what he wanted to say there and then. "Sitting next to someone writing lyrics, I had never done that before. I loved it because he's busy working. He's got headphones on. He's not paying attention to me. And I'm not paying attention to him, until I'm suitably impressed with myself and ready to share my goods. He's an audience of one, as well as my co-worker."
Thorn might be Dulli's current source of inspiration, but it's his on-again, off-again relationship with Whigs co-founder Curley that has exerted the most influence over his career. The pair first met as college students back in their hometown of Cincinnati, Ohio. Dulli describes his younger self as "well-rounded" - meaning he played music and basketball and sold weed as a side-hustle. The Whigs was formed out of the ashes of Dulli's earlier band, the provocatively titled Black Republicans. Curley, who apparently had standout facial hair back then, kept turning up to their gigs, leading Dulli and his cohorts to label him "Bearded Dude". "We thought he was 40-years-old. Every time we played we'd be like - Bearded Dude is here again. Finally, Bearded Dude came and talked to me. He was like 'Hey, I love your band. I'm better than your bass player.' His name was John Curley and he turned out to only be two months older than us."
Curley joined the Black Republicans and the rest is history, but with a personal twist for Dulli. "I introduced John to my best friend from college, Michelle. They ended up hooking-up and they're still married today. Their first kid just graduated from college," he says proudly. Dulli, who has never married and is currently single, refers to the Curleys' union at a few points in the interview with what sounds like a mix of awe and terror.
Being "odd man out" prompted him to move to Arizona, which drew a line under the Black Republicans. When he returned about a year later, they formed the Whigs with John's friend Rick McCollum. I stop Dulli there in mid-reminisce. The internet says that the idea for the band was conceived in an Ohio prison cell, when Dulli and McCollum found themselves banged-up together on Halloween night 1986, after Dulli stole a policeman's hat.
"Nope that's not true, I never let the truth get in the way of a good story," says Dulli, mischievously. The truth is less dramatic but no less revealing. Dulli and McCollum actually met at Curley's flat, where McCollum was "doing bong hits and listening to Led Zeppelin". They bonded over their shared love of R&B and soul. "Rick fronted as a Zeppelin guy, and he loved Zeppelin, but he knew all of the soul music that I knew. Then he put up a poster advertising for a drummer in a music shop and Steve Earl came in. That was the first version of the Whigs."

"I don't feel the need to defend anything I've written"
(G.D.)
It turns out that the origin story of the band's name is also false. My research threw up a story about it being named after a Florida-based white Muslim motorbike club but Dulli says nope, he made that story up too. He can't really remember where it came from but thinks it was a "clumsy stab at provocation" - a nod to the US's intervention in Russia's war with Afghan guerrilla groups (1979-1989). When I ask him where he stands politically these days, he says he's a socialist and would have loved to have seen Bernie Sanders become president. It's all quite cerebral for a rock band but Dulli has never been a conformist.

His ability to distil his enduring love of artists like Prince and the Jackson Five down into an r & b-infused rock sound is what set the Whigs apart from their Sub Pop label mates (Nirvana, Soundgarden), and has helped them stay relevant. There's a dewy mysticism in his voice when he recalls hearing "Little Red Corvette" for the first time, back in 1982. "The only two openly gay people in my high school were these brothers and they turned me on to it," he says. "Then they were like, 'Check out Controversy'. They got me into the back catalogue and took me to a concert - part of the 1999 tour. That was a life-changing moment for me… More than anyone throughout the 80s, Prince was - I'm not going to say directly influencing me - but helping me escape and giving me ideas of things to do later.

Dulli has developed a signature line in slowed-down, spiked-up covers of R&B classics like TLC's "Creep" and Frank Ocean's 2011 hit "Love Crimes". Both are faithful yet fresh, Dulli's growling vocals offset by funk guitar riffs on the former, and soaring strings on the latter. So, it feels fitting that it was an R&B artist who played a key role in bringing the Whigs back together for good in 2014. They'd just completed their successful reunion tour but there was no suggestion that would lead to recording new material. "We were done," says Dulli. "I was in Australia and got a call from my manager. 'Hey, do you want to play with Usher at South by Southwest?' And I was like, I don't know - tell him to call me. So he called me and I agreed we'd get the group together for a final time to do the Usher show."
The decision was made that McCollum, who returned in 2012 for the band's first reunion tour, wouldn't be part of this latest revival. Dulli is tight-lipped on the subject but sounds both sad and exasperated when pushed to discuss it. "Rick is a complicated guy. I wish him the best but he causes problems. I haven't spoken to him in 10 years. It's like, either be productive and helpful or get the fuck out of the way. In life, you have to get like that. We coddled him for a while and I just can't coddle a grown ass man who doesn't want to help himself," he sighs.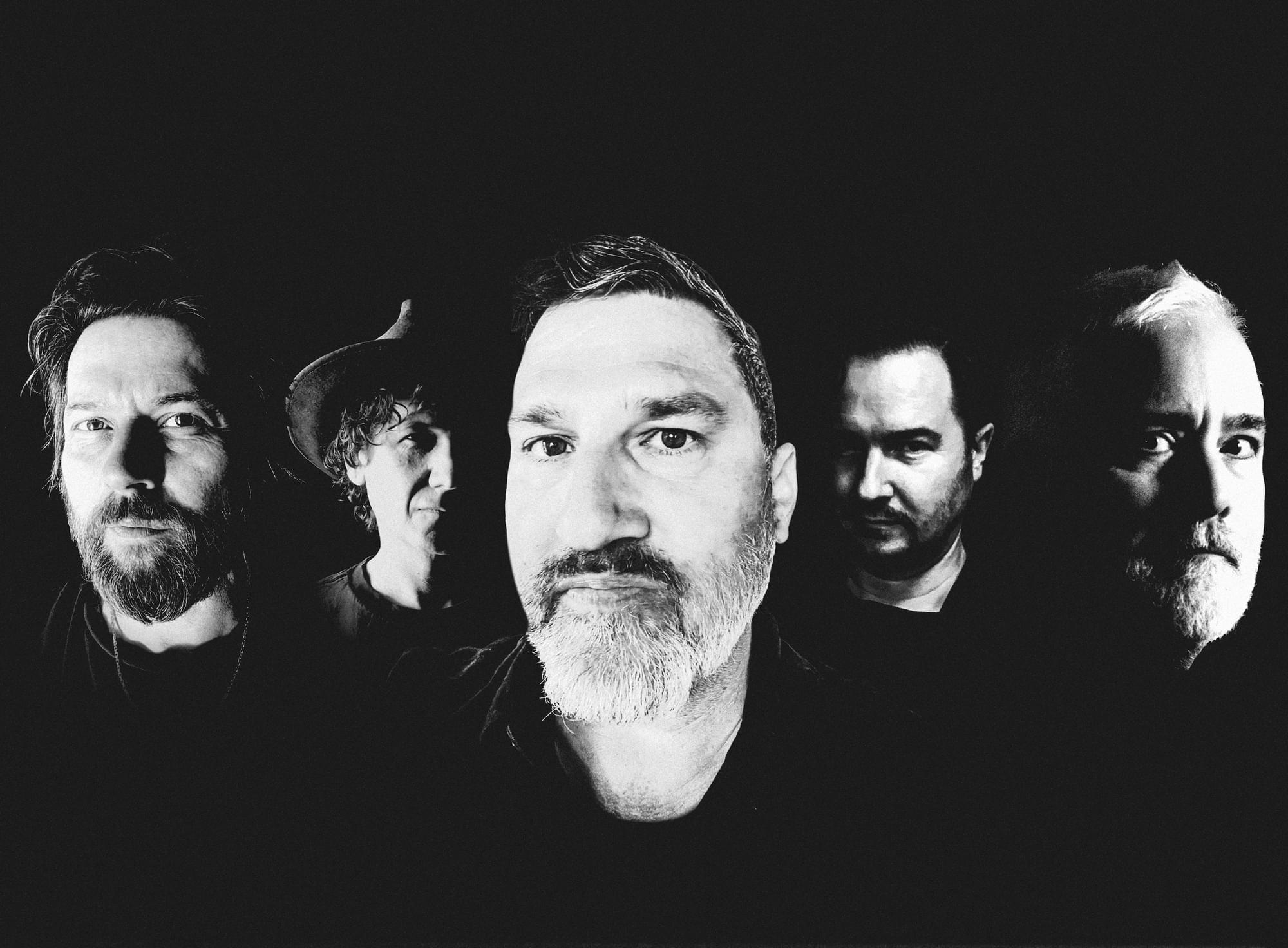 After the Usher show, which was a highlight of that year's festival, Dulli and Curley went out for dinner and decided to do another album. "We kept getting pushed to tour but we didn't want to do any more gigs without new music. If I was going to be in a cover band, it would be my choice of covers not literally covering my own material," he explains, with a dry laugh.
The Whigs first album in 16 years, Do To The Beast, was released that same year. Rather than set the record up as a 90's throwback, Dulli used the opportunity to evolve the band's sound, adding touches of blues and gospel into his musical melting pot. It got great reviews and the band had a blast touring it. A far cry from the dark days of the nineties when relations between Dulli and Curley were sometimes so bad, their anger would spill out on stage. He recalls a gig in 1990 where Curley bashed him in the back of the head with his bass guitar while he was singing, so he then turned around and punched his bandmate in the face, knocking him off his feet. They stormed off stage and kept fighting in the dressing room, only to be told by the promoter they wouldn't get paid if they didn't finish the show. Which made them see sense enough to at least finish their set. What were they rowing about?
"I don't know," says a sheepish Dulli. "Dumb stuff. Probably drinking and being in close confines… It's funny because out of the four original band members, it's the two who fought the most who are still around. John and I. John is one of my favourite people of all time."

Fights on stage, sex with a stripper under a stage in Las Vegas during an Aerosmith gig, hundreds of thousands of dollars spent on cocaine - Dulli is in many ways the last of a dying breed of gonzo rockers. In the past, he has been labelled macho, a lothario, even a misogynist. He might have kicked the drugs - he still drinks and smokes the odd spliff - and is a vegetarian but he still exudes the 'fuck you' attitude that some of today's superstars either lack or are scared to express. An over-sharer by nature, it's his brutally honest depiction of a broken relationship on Gentleman - in particular on tracks like "Be Sweet" - that haters seize on to prove he's a wrong'un. The infamous line: "I got a dick for a brain, and my brain is gonna sell my ass to you," is often cited. So, does he think the Afghan Whigs, in their 90s incarnation, would be cancelled today?
"I don't feel the need to defend anything I've written," he says, with a hint of defiance. "Be Sweet" is off the Whigs' setlist indefinitely but he denies that's due to fear of social media outrage. Although he does confess to having an inner circle of confidantes who keep him in check when required. "Fuck woke culture, that would almost make me want to do it," he says and adds that "so much fun has been lost" as a result of people being sanctimonious and short-sighted.

Criticism of Gentleman, which is widely accepted as the Whigs' masterpiece, cuts him to his core. "How is 'I've got a dick for a brain hurting anyone?' I'm talking about me. Whenever Gentleman got accusations of misogyny I'd be like 'Give me an example?'. There's not one because it's all about me and what a shit I am. If anyone should be offended by Gentlemen, it is me. I am the shit."
Dulli's defence is that writing that album taught him accountability. He was 26, and had just got back from tour to find his then girlfriend had moved a new guy into their apartment. At first, the pain of heartbreak enraged him but through his songwriting he got to explore the root of it. "At first, I was like 'I've been shat on' and then I began to examine it and realised I was the first to shat. So you know, I literally got my comeuppance. I got what I deserved."
He'll never make a record like that again, he says. "It helped me mature greatly. It was a catharsis." Our conversation is dotted with references to ex-partners, and I ask if the pressure to play at being a typical rock and roller has stopped him from settling down. He falls briefly silent, scenes from past relationships possibly playing in his head.
"No, but I'll tell you why, since you're my therapist," he teases. "My parents were the template of exactly what I didn't want out of life. They were together and they fucking hated every minute of it, and they let us all watch." Dulli says it never got violent but that being close to such toxicity left him with scars. He's sought help from an array of "shrinks" over the years, 10 in total, but says that ultimately he finds peace living alone with his cat, Pervis. "I've always had animals," he says "In a lot of ways animals are like, not my children - I've never referred to them as that - but my friends."
This album has an added poignancy because it also features the late Mark Lanegan, Dulli's Gutter Twins collaborator who died suddenly in February. "He named the record," says Dulli. The pair were close friends and it's clear his death has hit Dulli hard. "We had hundreds of conversations by text. He would just say colourful, poetic things. One day, he asked me: 'How do you burn?'. I asked him what it meant and he replied 'what turns you on?' And I'm like 'that's good, I'm gonna use it.'"
This is one origin story I trust Dulli is telling the truth about. It's clear that these days the things that make him burn are a little more tame than they were in the 90s, but music and, I suspect, sex are possibly still top of the list. The key to his survival however is his ability to say fuck you when required - to his critics, his collaborators and anyone who isn't his cat.
Get the Best Fit take on the week in music direct to your inbox every Friday